Curtains and Blinds in Singapore: Everything You Need to Know + Where to Buy Them
21 Oct 2019
Curtains and blinds are window coverings designed to provide homeowners with a multitude of benefits.
During a typical sunny afternoon in Singapore, these window cove rs provide homeowners with respite from the glaring sunlight. They also help improve the privacy of your home and keep it cool.
In Singapore, the importance of having curtains and blinds have extended beyond their basic functions. They've become an imperative part of a home's aesthetics, potentially enhancing its interior design.
Interested in getting some window furnishings? Read on to find out more!
Content page
Ready-made VS Custom Designed Curtains or Blinds
Things to Note When You're Buying Curtains or Blinds
Where to buy custom-made curtains or blinds in Singapore
Where to buy ready-made curtains or blinds in Singapore
Types of curtains
Panel pair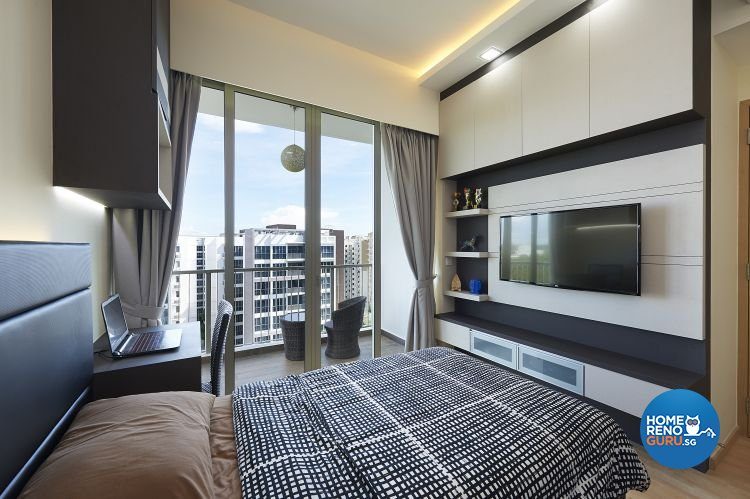 Panel pair curtains are a popular choice among homeowners. These curtains feature a pair of separate panels placed on either side of the window.
They can also be tied back to create a symmetrical look for your window covering.
Single panel
As its name suggests, single panel curtains contain one curtain panel that covers the entire window. To open it, you can either pull it to the side or tie it back for a unique, asymmetrical look.
Window treatment set
Ciseern by Designer Furnishings
A window treatment set typically consists of one or two curtains and a valance. Some of these sets also come with additional accessories like tiebacks and a curtain rod.
Valance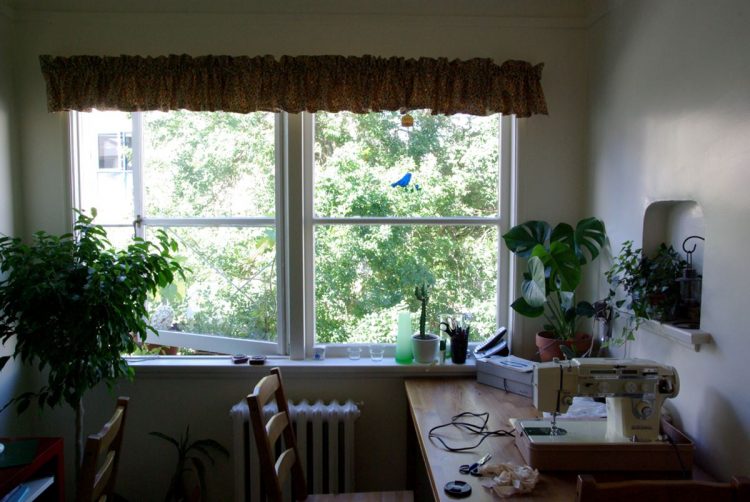 A valance is a short curtain that hangs at the top of your curtains. These are available separately, or as part of a window treatment set.
Blackout curtains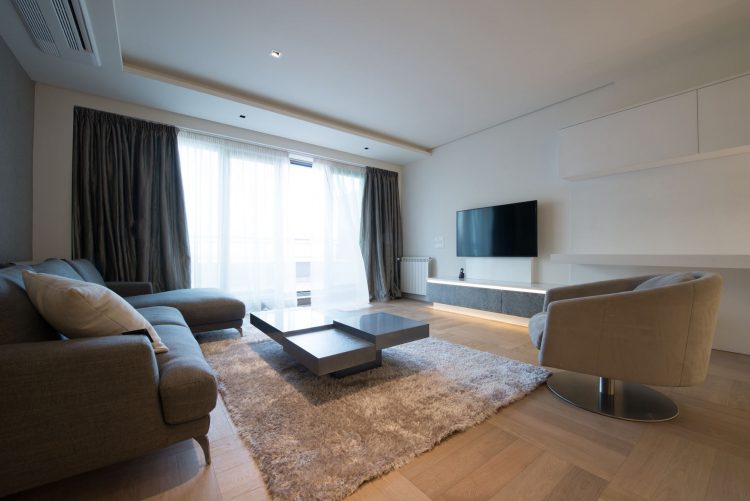 Blackout curtains are designed to prevent light from penetrating your room, ensuring complete darkness. This can help protect your furniture from UV damage and fading over time.
Types of blinds
Venetian blinds
Due to their versatility, venetian blinds are the most common style of blinds. They come in a myriad of colours and materials, ranging from aluminium to wood.
Additionally, these blinds also easy to install, operate, and maintain.
Vertical blinds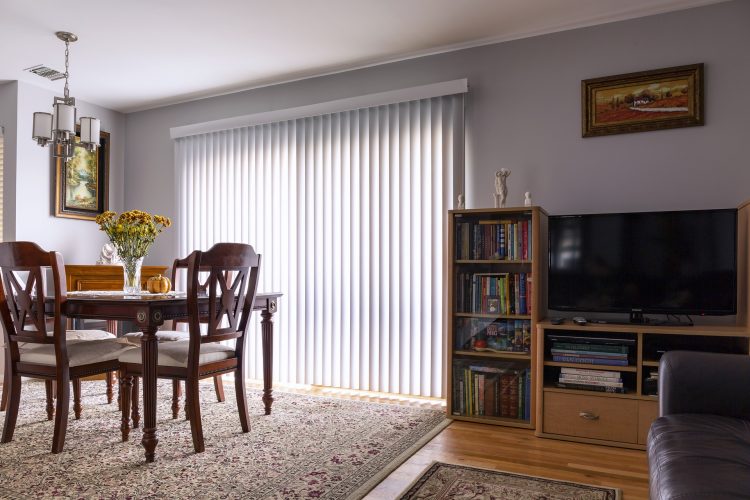 Vertical blinds are made up of long pieces of material that hang individually from the top of the window.
These blinds are commonly found on patio doors or tall, large windows. Depending on your preference, you can choose to open them from the side or part them in the middle.
Pleated shades
These shades are made of a piece of material that's been pleated. They come in an accordion-like pattern that allows you to lower and raise them easily.
Roller blinds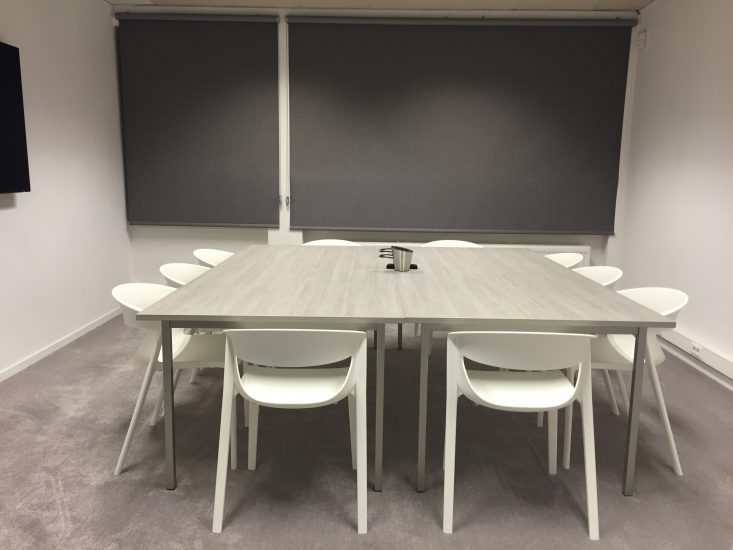 Roller blinds are typically made of a single piece of material that's fitted onto the top of your window frame.
It can be easily operated by pulling a cord attached to the blind or by using a sidewinding chain mechanism.
Roman blinds

Roman blinds appear smooth and straight when closed. It provides homeowners with good window coverage and can help keep light out when fully closed.
Korean blinds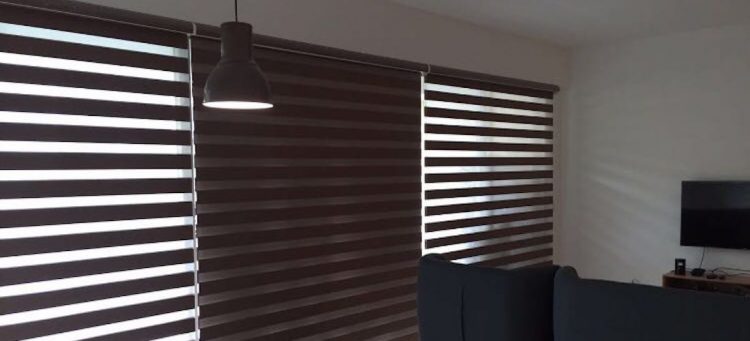 Also known as rainbow, combi, or shadow blinds, Korean blinds are growing increasingly popular among Singaporeans.
These blinds are made from a combination of perforated and polyester material. By pulling a cord attached to the blinds, you can easily adjust the amount of sunlight you wish to let into your home.
Looking for Interior Designers?
Let HomeRenoGuru help!
Curtains VS Blinds
Curtains
✓

Comes in a wider range of designs, colours, and textures

✓ Safer for children as they don't require a pull cord

✓ Easy to clean – simply remove and place them in the washing machine

X

Takes up more space than blinds – can make a room appear smaller

X Higher chance of stains and mould growth

 
Blinds
✓

Easy installation

✓ More affordable option

X

Limited design selection

X Harder to clean – cleaning between each slat can be troublesome and time-consuming

 
Ready-made VS Custom Designed Curtains or Blinds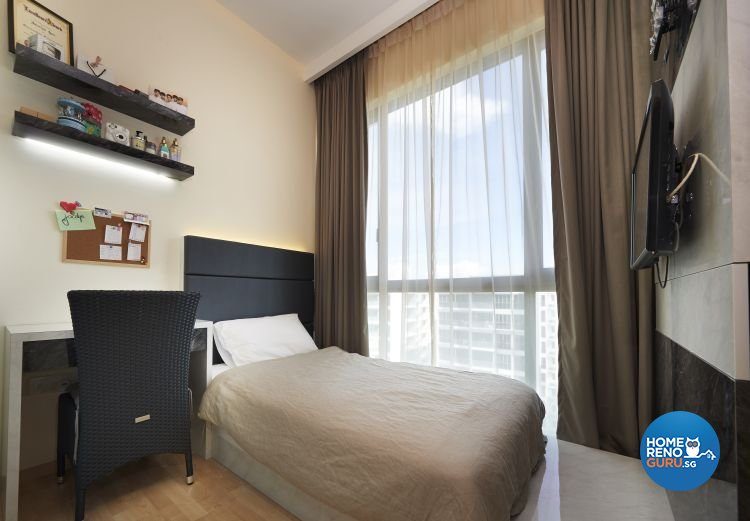 Budget
Your budget plays a vital role in any home improvement projects. As homeowners, we desire high-quality results at the most affordable prices.
Ready-made curtains and blinds are more economical because they're priced much lower than custom-designed ones. Thus, they're perfect for those with a tight budget.
However, as with any bulk-produced product, the attention to detail and quality of materials used might potentially be compromised.
Aesthetics
Ready-made curtains and blinds are available in a broad selection of fabric types, colours, and designs. However, a considerable amount of effort needs to be spent on searching for something that fits your requirements exactly.
Custom-designed products, on the other hand, allows you to tailor the design of the window coverings to your needs.
Precision
Ready-made curtains and blinds typically come in the most popular window size and shape in the market. Thus, they'll fit your home if you have a standard-sized window.
However, you might face issues finding a suitable product if your windows differ from the standard measurements.
In such situations, custom-designed window treatments are perfect since their dimensions can be customised to fit your requirements.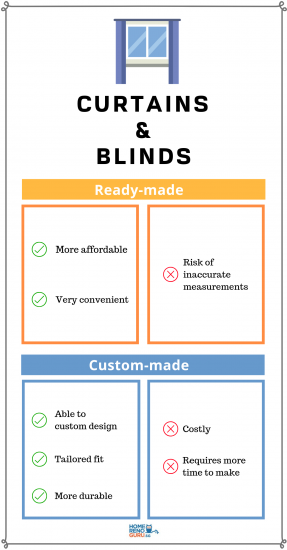 Ready-made VS Custom-made Curtains and Blinds
Things to Note When You're Buying Curtains or Blinds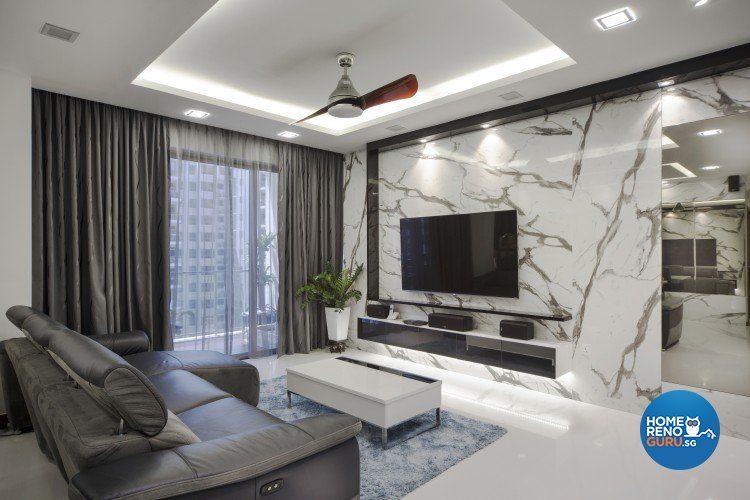 Room décor
The design of your curtains or blinds can drastically affect the overall ambience of your home. Thus, it's imperative that you take the room's décor into consideration before deciding on any coverings.
As a general rule of thumb, homeowners should steer clear from having heavy curtains in a small room. This causes the room to appear smaller and makes it feel stuffy and uncomfortable.
Function of the room
When choosing your curtains or blinds, you should avoid using the same window treatment for every room.
Each area in your home serves a unique purpose and has its own set of requirements. Therefore, you'll need to customise your window coverings according to the function of the room.
Your bedroom and kitchen, for instance, shouldn't feature the same set of window furnishings. Smells generated in the kitchen may permeate the room and linger on your curtains. Thus, they need to be made of a fabric that can be washed frequently and easily.
In the bedroom, you might prefer having blackout blinds. These blinds will help to shield you from the sun rays on days when you want to sleep in.
Where to buy custom-made curtains or blinds in Singapore
Meridian Curtains & Furnishing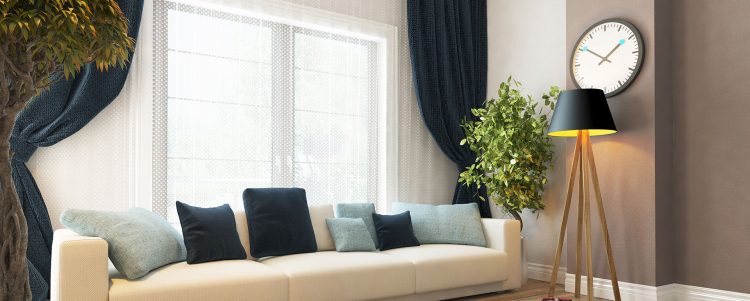 Meridian Curtains & Furnishings
Google rating: 3.7/5 (48 reviews)
Facebook rating: 4.1/5 (67 votes)
Meridian Curtains & Furnishings is one of the most popular curtain suppliers in Singapore. The company carries a wide variety of blinds and curtains, from venetian blinds to motorised curtains.
Unlike regular suppliers, they also specialise in providing high-quality wallpaper and vinyl flooring services.
Address:           349 Changi Road, Singapore 419817
Hours:              Monday – Friday, 10am – 7.30pm
Email:               enquiries@meridiancurtains.com.sg
Contact:           +65 9025 1681 / +65 6345 2219
The Curtain Boutique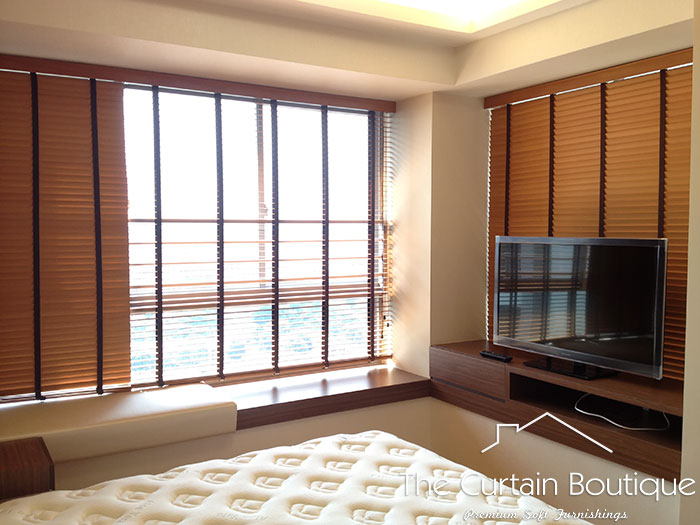 Google rating: 4.4/5 (47 reviews)
The Curtain Boutique prides itself on being a CaseTrust accredited business. This means that they're committed to providing their customers with objective, high-quality services that will guarantee to please.
They offer a wide selection of products, ranging from window valences to window films. Apart from custom-designed window treatment, the company also carries products from international brands such as Hunter Douglas.
East Outlet
Address:           81 Ubi Ave 4, UB. One #01-14, Singapore 408830
Hours:              Monday – Sunday, 10am – 7pm
Contact:            +6904 8813
West outlet
Address:           22 Boon Lay Way, TradeHub21 #01-60, Singapore 609968
Hours:              Monday – Sunday, 10am – 7pm
Email:               enquiry@tcb.com.sg
Contact:           +65 6514 8813
My Digital Lock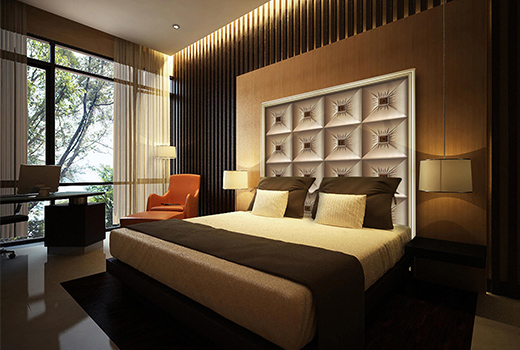 Google rating: 4.8/5 (823 reviews)
My Digital Lock is a company that specialises in digital locks. However, despite its name, they're also one of the most trusted curtains and blinds suppliers in Singapore.
The company carries other products such mattresses, doors, and even gates. They also provide interior design and renovation services.
Address:           Northpoint Bizhub 2 Yishun Industrial Street 1 #05-10, Singapore 768159
Hours:              Monday – Sunday, 10am – 8pm
Contact:            +65 890 71213 / +65 9794 6475 
Email:                mydigitallock.sg@gmail.com
The Curtain Expert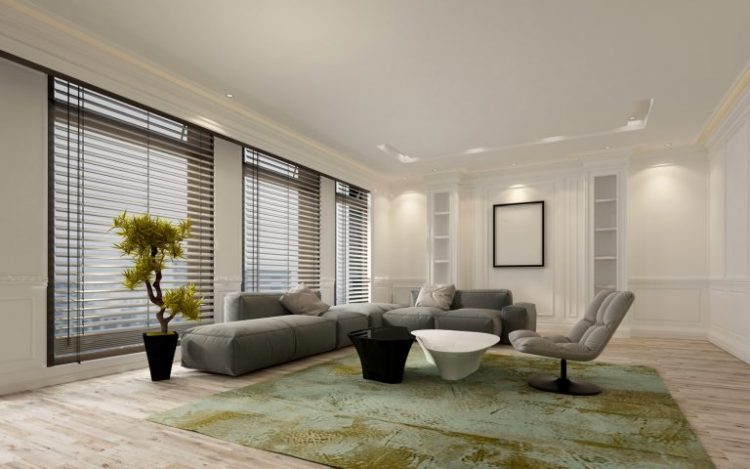 Google rating: 4.6/5 (18 reviews)
Facebook rating: 4.9/5 (90 votes)
Since its inception in 2007, The Curtain Expert has grown to become one of Singapore's leading curtain and blinds supplier.
They have everything from outdoor blinds to motorised curtains. Furthermore, they've won several accolades in recognition of their excellent service and product quality.
Address:           No. 71 Woodlands Industrial Park E9 #01-06 Wave 9 Singapore 757048
Hours:              Tuesday – Friday, 11am – 7pm l Saturday – Sunday, 12pm – 7pm
Contact:           +65 8828 8138
Roller Blinds Singapore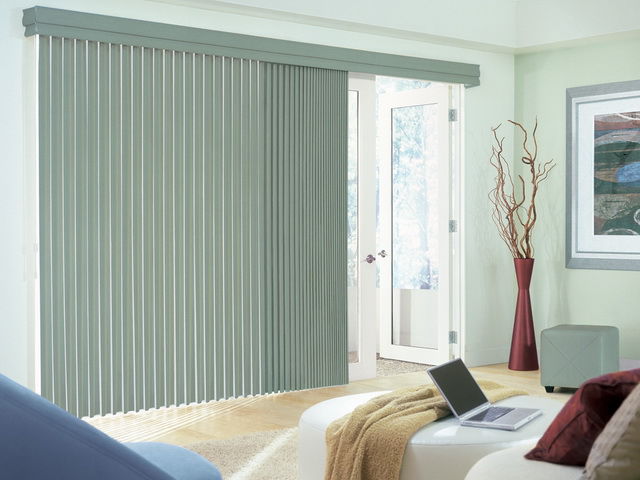 Facebook rating: 4.3/5 (3 votes)
Roller Blinds Singapore carries a broad selection of soft furnishings, ranging from roman to vertical blinds.
On top of being a window furnishing supplier, the company also doubles as a professional curtain cleaner.
Address:           5, Ang Mo Kio Industrial Park 2A, Singapore 567760
Email:               sales@rollerblinds.com.sg
Contact:           +65 6871 8924
Where to buy ready-made curtains or blinds in Singapore
 Spotlight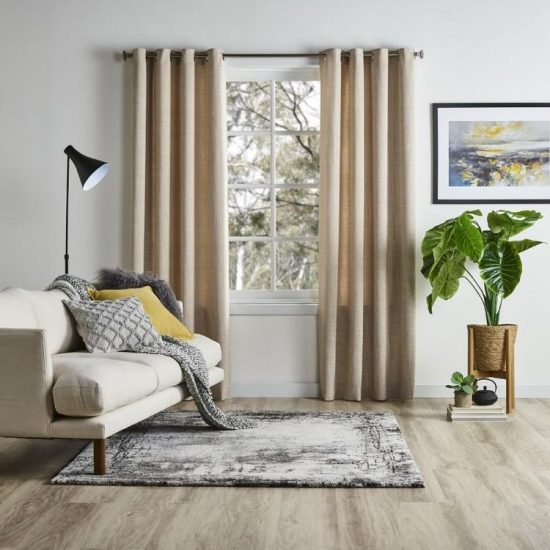 Spotlight first started out by selling fabric. As its popularity grew, so did their range of products. Customers can find an extensive selection of products at their stores; from bathroom accessories to art supplies, Spotlight has almost everything you need.
Here, you can find ready-made curtains that come in a broad range of colour, designs, and patterns.
The company also offers services for their customers to custom-design products such as curtains, blinds, and even curtain tracks.
IKEA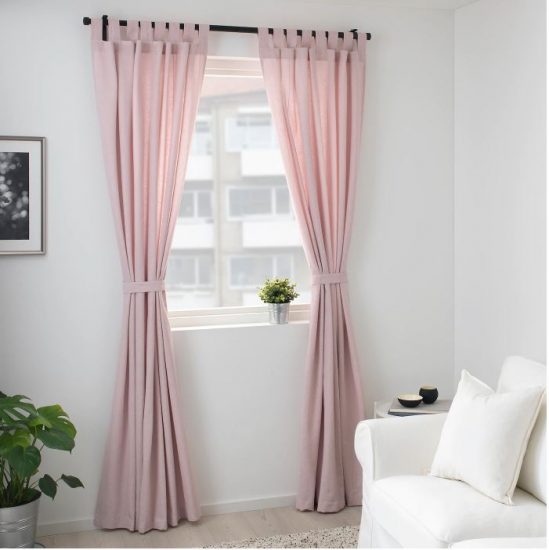 Unless you've been living under a rock, you would've heard of IKEA.
Known for its affordable and quality products, IKEA offers many designs of ready-made blinds for you to choose from.
If nothing on the shelves catches your eye, you can even get your curtains custom-made for a small fee. Using their curtain measurement guide, simply prepare the measurements before coming to the store.
Eurotex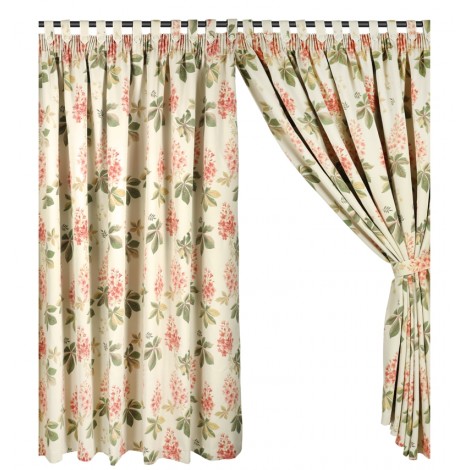 Eurotex is a homegrown label known for its quality products such as their bed sheets and curtains. Their ready-made curtains come in an assortment of colours and textures for you to choose from.
Eurotex's products can be found in most major department stores such as Metro or BHG. Customers can also shop online at their e-commerce store. For orders over $100, the company offers free local delivery.
Buying Curtains and Blinds in Singapore
When it comes to buying curtains or blinds for your home, it's always important to consider both aesthetics and functionality.
Need help achieving your dream home? Check out our list of HDB renovation ideas to get inspired. If not, contact our list of professional curtains and blinds suppliers today!
Want to know where to buy new curtains or blinds?
We have a list of suppliers just for you!