EC Vision Design – Interior Design With a Peace of Mind
30 Apr 2018
Renovating the home isn't just about getting a good deal with a contractor. Director of EC Vision Design, Eric Toh, explains that trust, dedication and mutual understanding are equally important qualities when choosing an interior designer.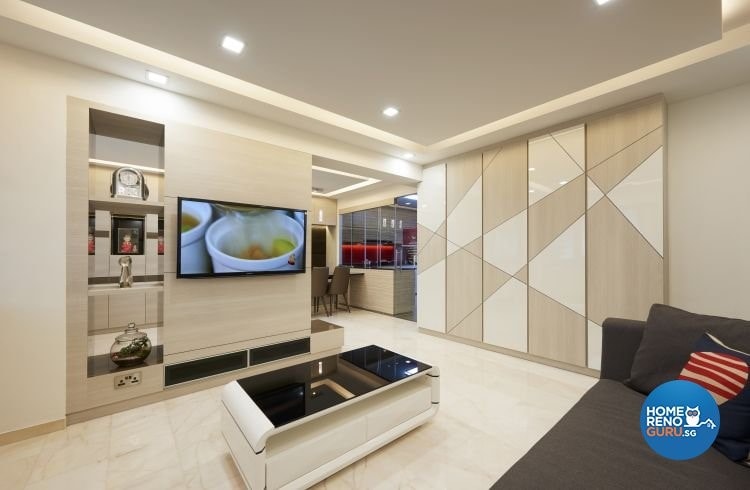 Choa Chu Kang HDB by EC Vision Design
Singapore has a thriving interior design scene. When it's time to renovate the house, we're spoilt for choice when picking a contractor, renovator or interior designer. But what sets a design firm apart from its peers is its dedication to the craft and a promise of quality, even after the renovations are completed.
This is one of the priorities that drives Eric Toh, director of interior design firm EC Vision Design. "It's something that I always remind my team. It's not just about making sales and closing deals. We are a company that provides good quality and excellent after-sales service," he says.
The beginning of EC Vision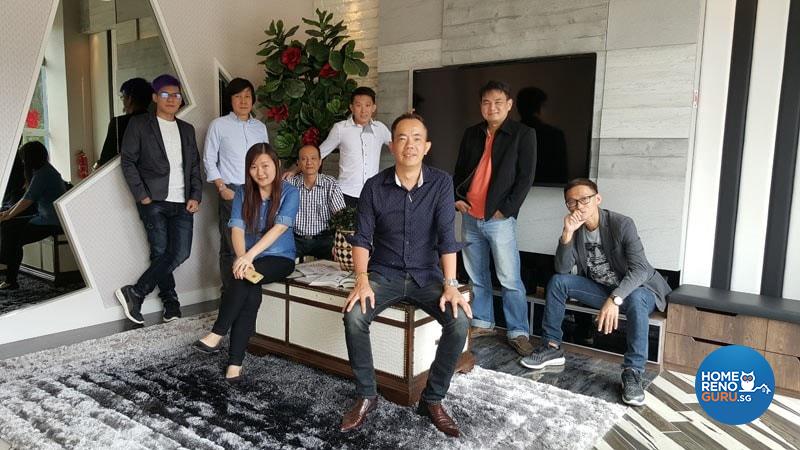 The EC Vision Design team
EC Vision was founded in 2015, making it a relatively young company. But this doesn't mean that it's a design firm that's lacking in experience. When Eric started the company, he already had more than 10 years of experience in the renovations industry. This in-depth knowledge and a passion for crafting dream homes meant that it was only natural that he stepped out to start his own company. "Starting a business is never easy and it was rough in the beginning," he recalls. "But things have started to pick up in recent years. And I really believe that it's all thanks to the support of our clients."
In these three years, EC Vision has carefully and deservedly built a reputation as being a company that provides quality designs with trustworthy services. This has led to a constant flow of positive word-of-mouth and testimonials. "The truth is, most of the projects we work on are based on referrals," Eric lets on. "Our clients appreciate what we have done for them and they will recommend our services to their friends and family members." This, of course, is testament to the company's dedication to designing residential interiors that make people happy.
Only the best for your home

Dover Parkview @ 38 Dover Rise by EC Vision Design
One of EC Vision's mission is that they always strive to provide the best for their customers. "In this current economy, many of our clients come to us with a tight budget when it comes to renovating their homes. We understand their situation. Of course they want something good in their home but budgetary constraints sometimes means that there's only so much we can do. But we always try our best to help. We try to accommodate to their needs and offer them alternatives."
The design firm's dedication to high service standards has not gone unnoticed. EC Vision was recently recognised as one of CaseTrust's accredited businesses. As Singapore's de factor standard for fair trading, this is a worthy achievement for such a young company. "I really feel for those homeowners who get conned or scammed by contractors. Renovating the house is a very expensive investment, and to lose quite a large amount of your hard-earned money must be very devastating," he empathises.
Design with peace of mind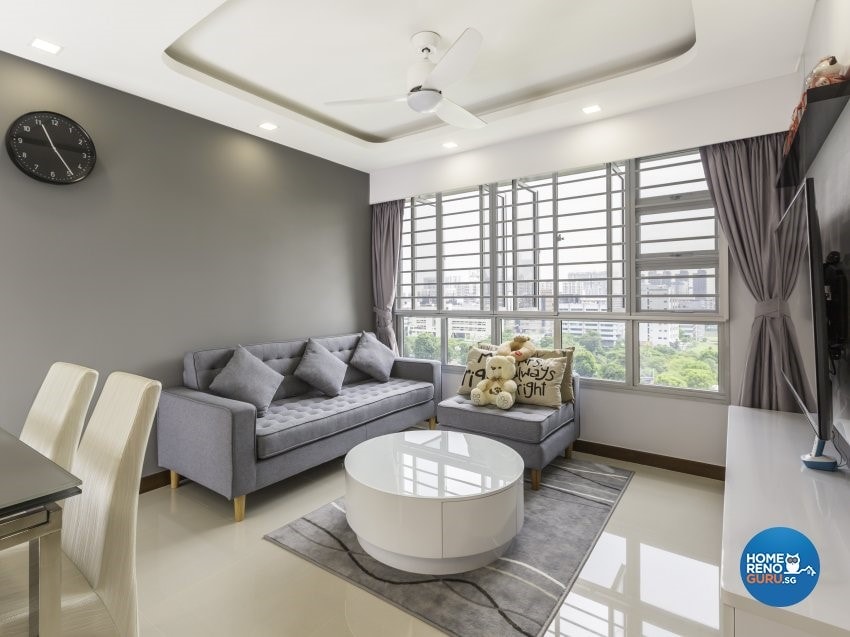 105A Depot Road by EC Vision Design
When asked what advice he would give to homeowners who are looking for a design firm to work with, Eric is quick to point out that it's not just about the budget. "Design is important, but so is peace of mind. It's not all just about getting a good deal with an unknown contractor. Do a bit of research, and work with a design firm that you know you can trust."
Looking for Interior Designers?
Let HomeRenoGuru help!