Introducing Wood Capitol: A Natural Edge Over Conventional Wooden Furniture
19 Jun 2019
Introducing Wood Capitol:
A Natural Edge Over Conventional Wooden Furniture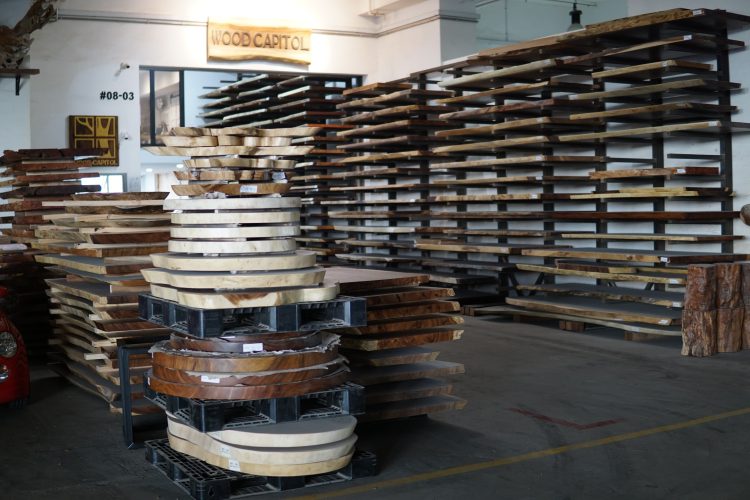 Established in 2015, Wood Capitol was founded by Anthony Xu after searching the market in vain for a 'live edge' wood slab table for his home. Today, the company is the local market leader in tables and doors crafted from single-piece, solid wood slabs with uniquely beautiful irregular edges.
A Personal Passion Becomes a Growing Business
Anthony had always loved solid wood. When he embarked on a search for a suar wood dining table for his own home, he stumbled upon a gap in the local market.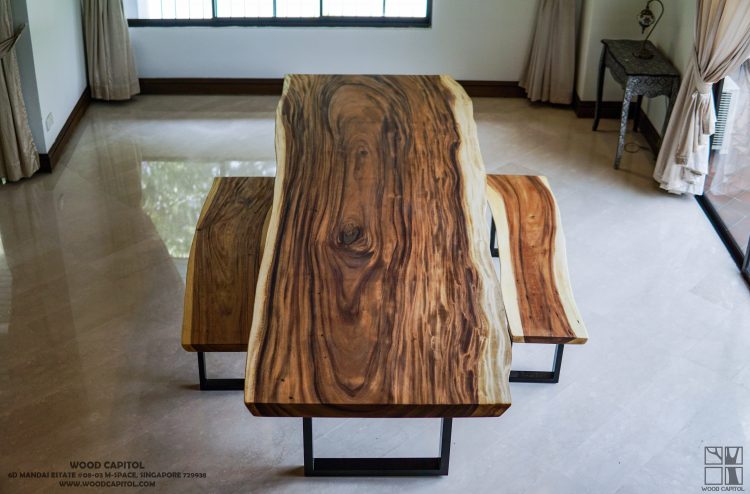 In the course of his search, Anthony discovered that most furniture retailers were selling marble and laminate products. At the time, he managed to locate fewer than three 'live edge' solid wood slabs in Singapore. Their quality was poor and their prices were high. To make matters worse, he would have had to wait one to two months for delivery. In most cases, he was not even able to view the pieces in person, and only had photos of low resolution to reference, since most retailers had no ready stock.
Opportunity knocked.
Having seen an opening, Anthony took a leap of faith and invested a sizeable amount of capital together with his investor Benjamin in starting Wood Capitol. He worked hard to forge good relationships with overseas partners to procure high quality, legally grown and harvested solid wood. He also partnered with overseas suppliers and invested in their respective businesses so that they could hire skilled carpenters and build their own facilities, including kilns for drying the wood and warehouses for the storage of wood slabs.
Looking for Interior Designers?
Let HomeRenoGuru help!
Furniture of Distinction
The product range offered by Wood Capitol is very different from other solid wood furniture retailers, since most are made from single-piece 'live edge' solid wood slabs, which are directly milled from huge trees to maintain the full character of the grain.
In single-piece 'live edge' solid wood slabs, end users can see the whole unbroken grain, uninterrupted by joint lines. They are lovingly handcrafted into breathtakingly beautiful one-of-a-kind pieces that become focal points for interior spaces.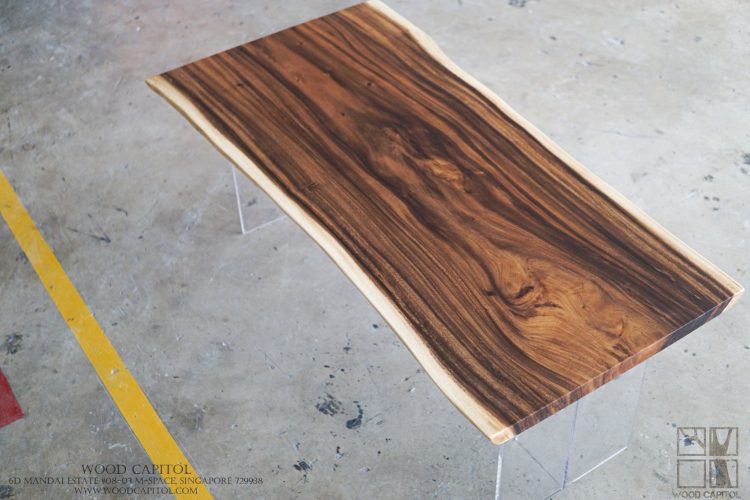 Wood Capitol currently offers 'live edge' solid wood tables, solid wood feature walls, solid wood barn doors, solid wood kitchen countertops, solid wood furniture, solid wood signboards and more. Once selected, wood slabs can be transformed into customised pieces of furniture within three working days.
Insistence on Quality
Anthony takes pride in his rigorous quality control. His wood furniture has been expertly treated, kiln-dried for 60 days, and varnished with a special nano-coating that is waterproof and stain-resistant. Each piece undergoes a vacuum pressure treatment to prevent infestation by termites and insects, guaranteed effective for 30 years.
Small and Specialised
With a handpicked staff of seven, Wood Capitol maintains an artisanal approach to business. It occupies two units in Mandai Estate, a showroom and a workshop.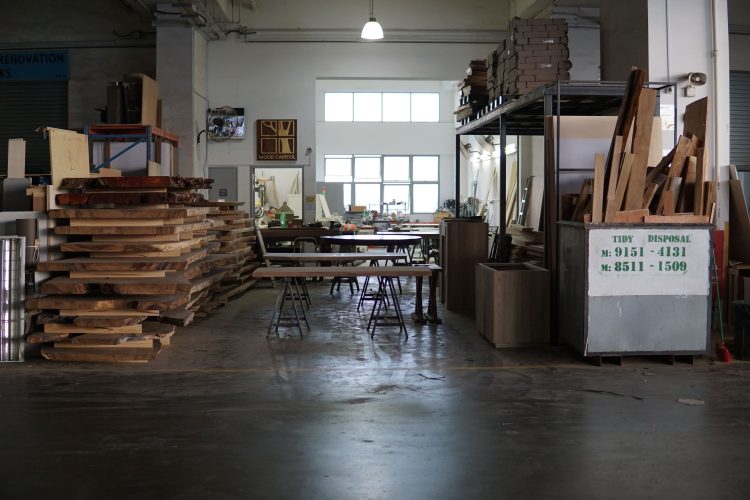 To date, the majority of the company's customers have been commercial business owners and property developers, who appreciate the durability and unique beauty of 'live edge' wood slabs.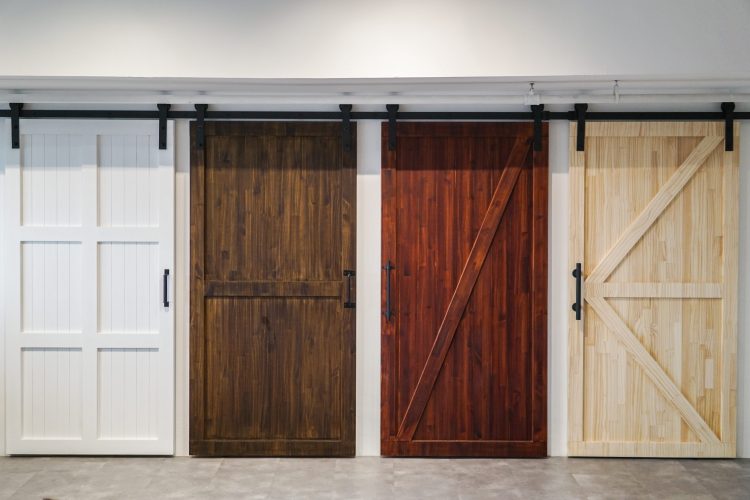 The Dawn of a New Chapter
Anthony is excited about joining forces with HomeRenoGuru. He ropes to repeat his success in the commercial interior design and property sector in the residential market.
"Through HomeRenoGuru, I hope to bring the beauty and joy of 'live edge' solid wood furniture to homeowners."
HomeRenoGuru is equally excited to welcome Wood Capitolto its select group of quality suppliers.
Contact Details for Wood Capitol
Address (Showroom): 6D Mandai Estate, #08-03 M-Space, Singapore 729938
Address (Workshop): 6D Mandai Estate, #08-07 M-Space, Singapore 729938
Tel: 8383 6888
Website: http://www.woodcapitol.com