Introducing Azora: Lighting the Way and Tapping the Trends
11 Sep 2019
Established in 2002 by four trailblazing individuals, Azorais a comprehensive one-stop gallery for lighting, curtain, blinds, wallpapers, kitchen and bathroom accessories. Its main branch on Balestier Road, the unofficial lighting retail strip of Singapore, is supported by two showrooms at Tradehub in Jurong and Oxley Bizhub in Ubi.
Main Branch at Balestier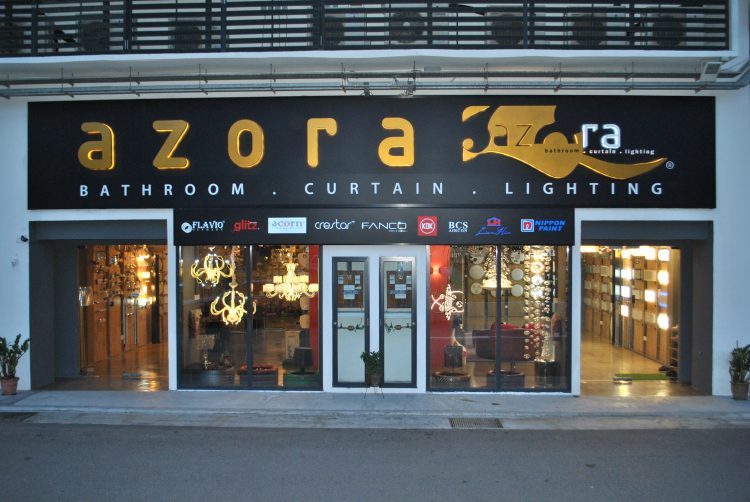 Showrooms at Oxley Bizhub in Ubi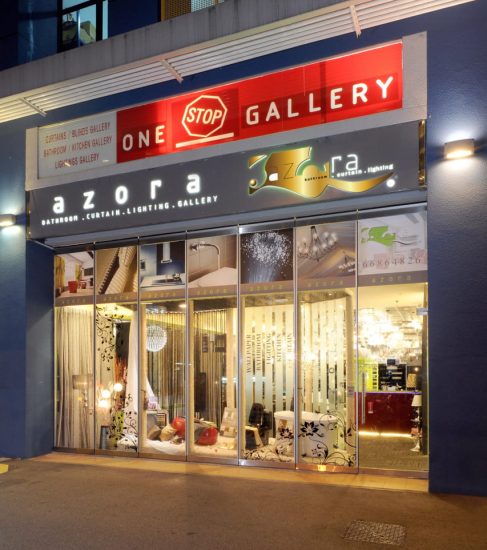 Showrooms at Tradehub in Jurong
From Four Founders to 80 Staff
Four visionary gentlemen, namely Justin Ong, Jeffrey Ong, Kelvin Ho, and Frankie Teo, founded Azora with the aim of providing a one-stop home furnishing gallery, selling quality lighting, curtains, blinds, wallpaper, kitchen and bathroom accessories.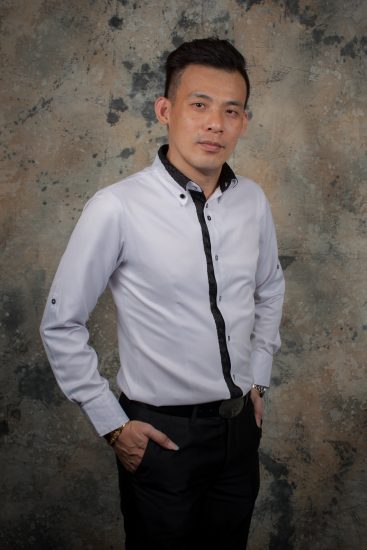 Justin Ong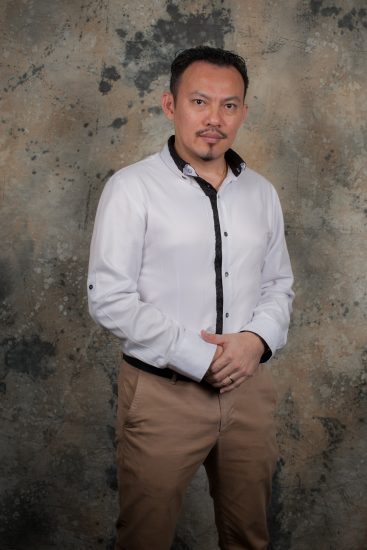 Jeffrey Ong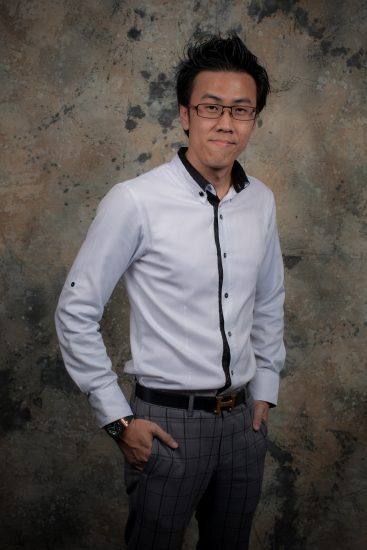 Kelvin Ho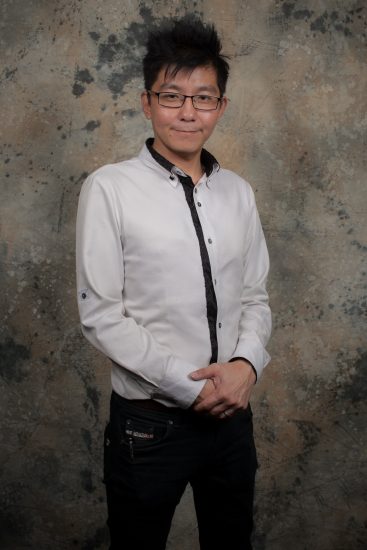 Frankie Teo
Aside from the exceptional quality of its products, the company prides itself on offering great service and value. A highly trained staff of approximately 80 offer expert advice and guidance to customers.
In addition to the highly regarded Azora brand, the group of companies operates a number of subsidiaries including Designers Lighting Pte Ltd, Tapz Gallery Pte Ltd and Kenzo Lighting Consultant Pte Ltd.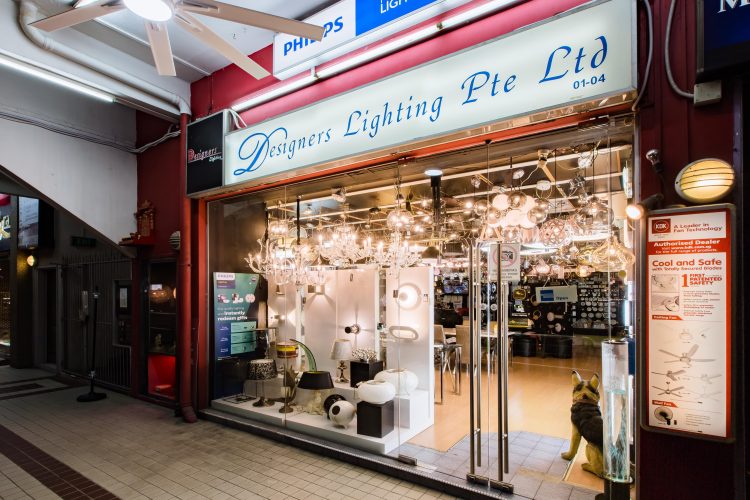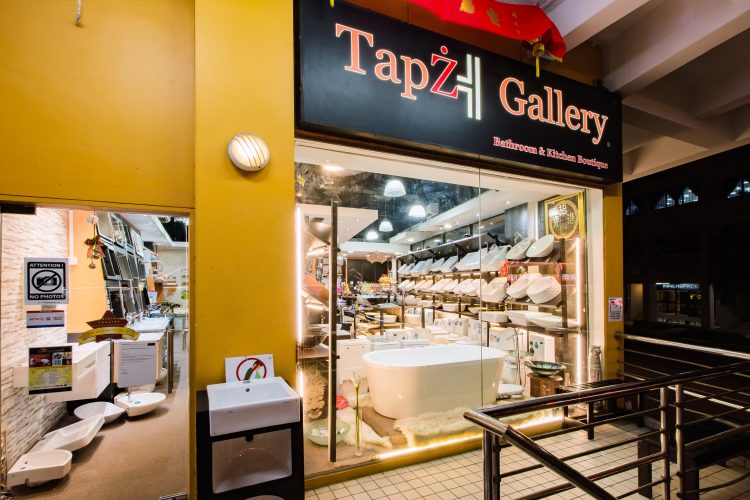 A World of Quality
Azora is the authorized dealer for leading international brands like Grohe, American Standard, Philips and Teka. Its range of products keeps apace with world trends and spans the gamut of styles from classic to cutting edge.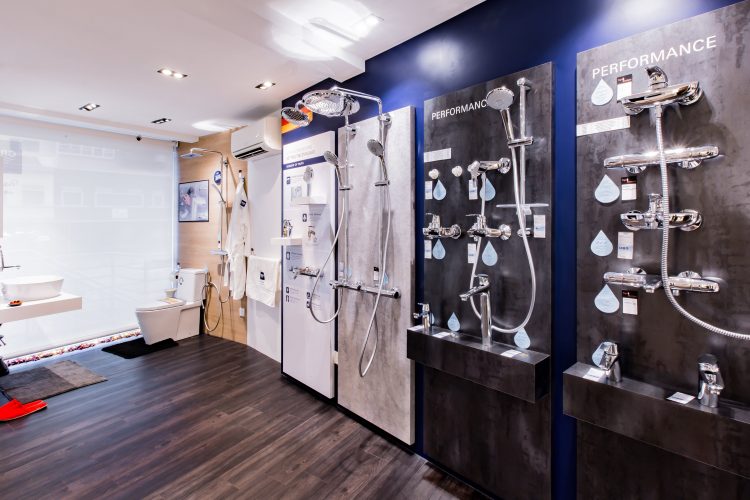 Not surprisingly, the founders' one-stop strategy has attracted a growing following of highly esteemed architects, property developers and interior designers who source directly from
Azora and accompany their clients on buying trips. The convenience of ticking off so many home-related essentials, from window dressing to tapware, in a single location, is highly valued by industry professionals for whom time is, quite literally, money.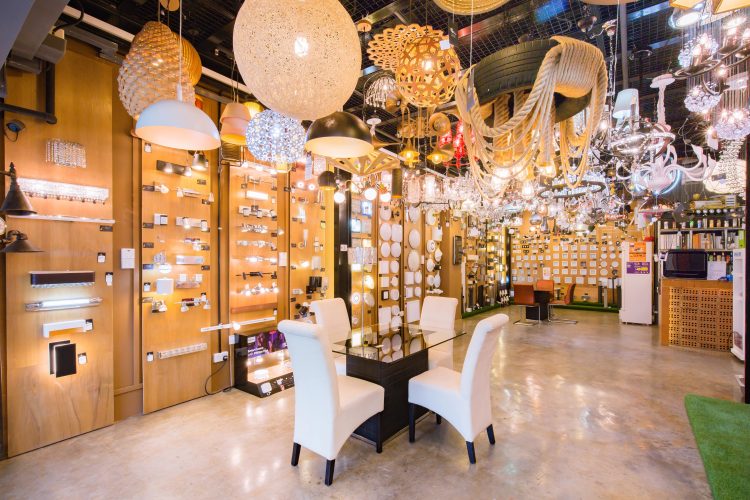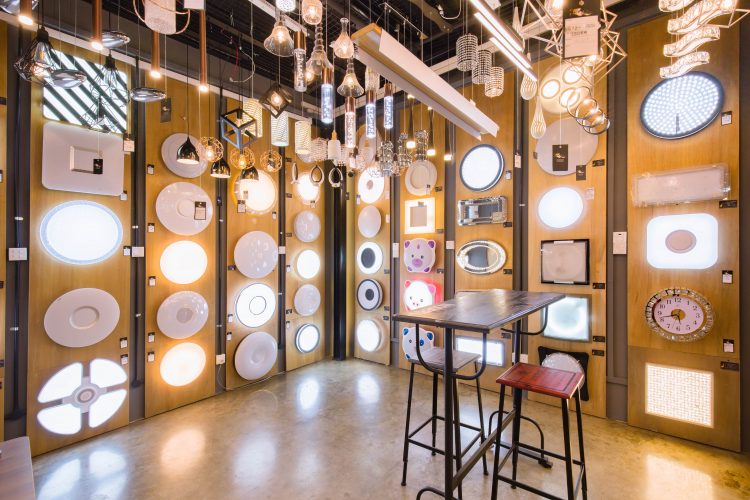 The Future Calls
In line with retail trends worldwide, Azora is harnessing technology to develop its online presence. Customers will soon be able to enjoy a smooth and seamless online shopping experience.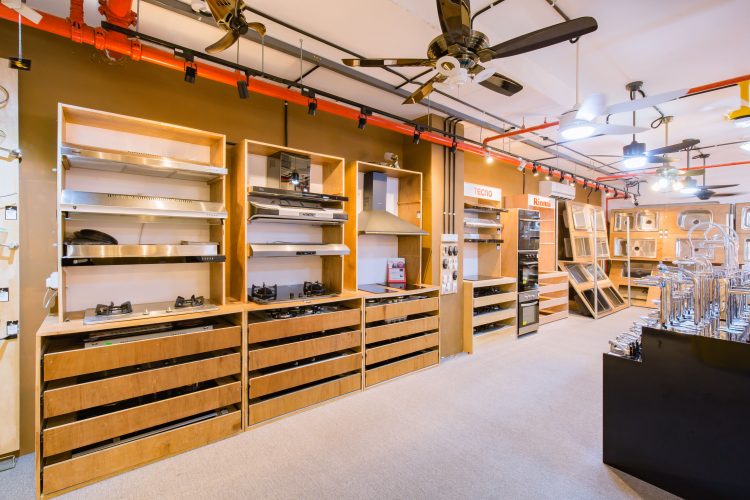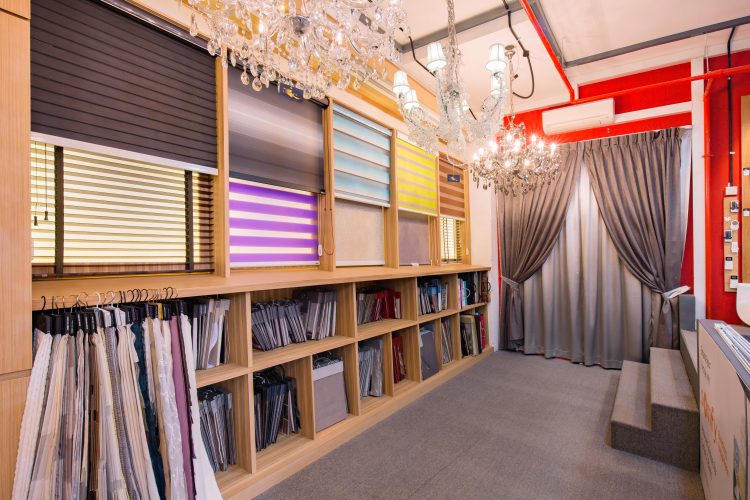 Looking for Interior Designers?
Let HomeRenoGuru help!
Reaching Out to the Many
Azora are excited about forging a new partnership with HomeRenoGuru.
"Through this collaboration with HomeRenoGuru, we hope to reach out to even more customers," said Justin. "We believe that a beautiful home should be within everyone's reach."
Likewise, HomeRenoGuru welcomes Azora to its select group of quality suppliers.
Contact Details for Azora
Main Branch: Azora Curtain Pte Ltd
424 Balestier Road #01-03 Giffard Mansion S329810
Tel: 6255 3721
Email: curtain@azora.com.sg
Website: www.azora.com.sg
Showroom: Azora Jurong @ Tradehub 21
18 Boon Lay Way #01-140 Tradehub 21 S609966
Tel: 6686 4826
Email: enquiries@azora.com.sg
Showroom: Azora Ubi @ Oxley Bizhub 2
62 Ubi Road 1 #01-30/31 Oxley Bizhub 2 S408734
Tel: 6444 1136
Email: oxley@azora.com.sg
Subsidiary: Kenzo Lighting Consultant Pte Ltd
424 Balestier Road #01-02 Giffard Mansion S329810
Tel: 6256 8935
Email: kenzo@azora.com.sg
Website: www.kenzolighting.com.sg
Subsidiary: Designers Lighting Pte Ltd
424 Balestier Road #01-04 Giffard Mansion S329810
Tel: 6358 2551
Email: kenzo@azora.com.sg
Website: www.designerslighting.com.sg
Subsidiary: Tapz Gallery Pte Ltd
424 Balestier Road #01-01/06 Giffard Mansion S329810
Tel: 6256 4805
Email: tapz@azora.com.sg
Website: www.tapzgallery.com.sg