Dream Home: Understated Splendour
While an older condominium gave Marcus and Angela the luxury of a relatively larger space to play with, it necessitated major plumbing and electrical upgrading. They also wanted something very special, a modern Victorian theme with lavish finishes. Interior Diary handled everything with care and loving attention to detail.
Project Snapshot
Name(s) of Homeowner(s): Marcus and Angela Kwek
House Type: 3-bedroom Condominium
Size of Home: 1,192 sq ft
Cost of Renovation: $130,000
Duration of Renovation: 6 months
Interior Design Firm: Interior Diary Pte Ltd
Name(s) of Designer(s): Gary Ng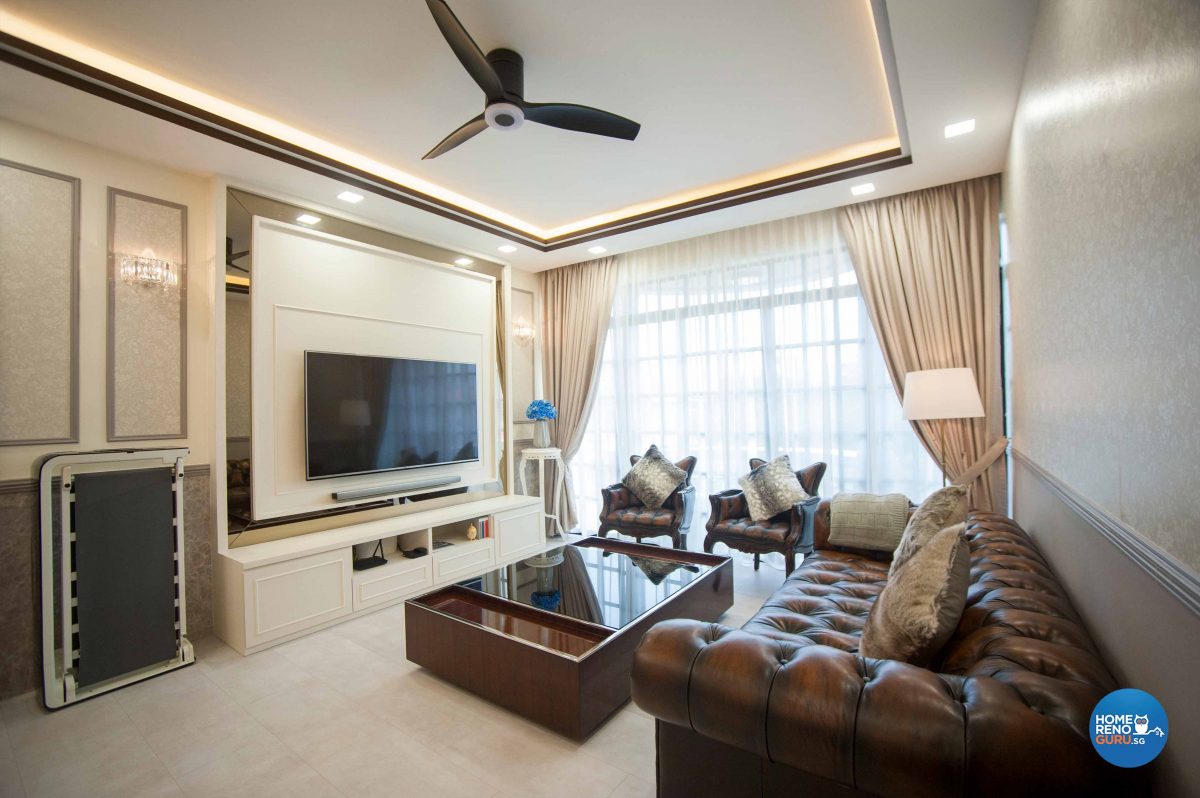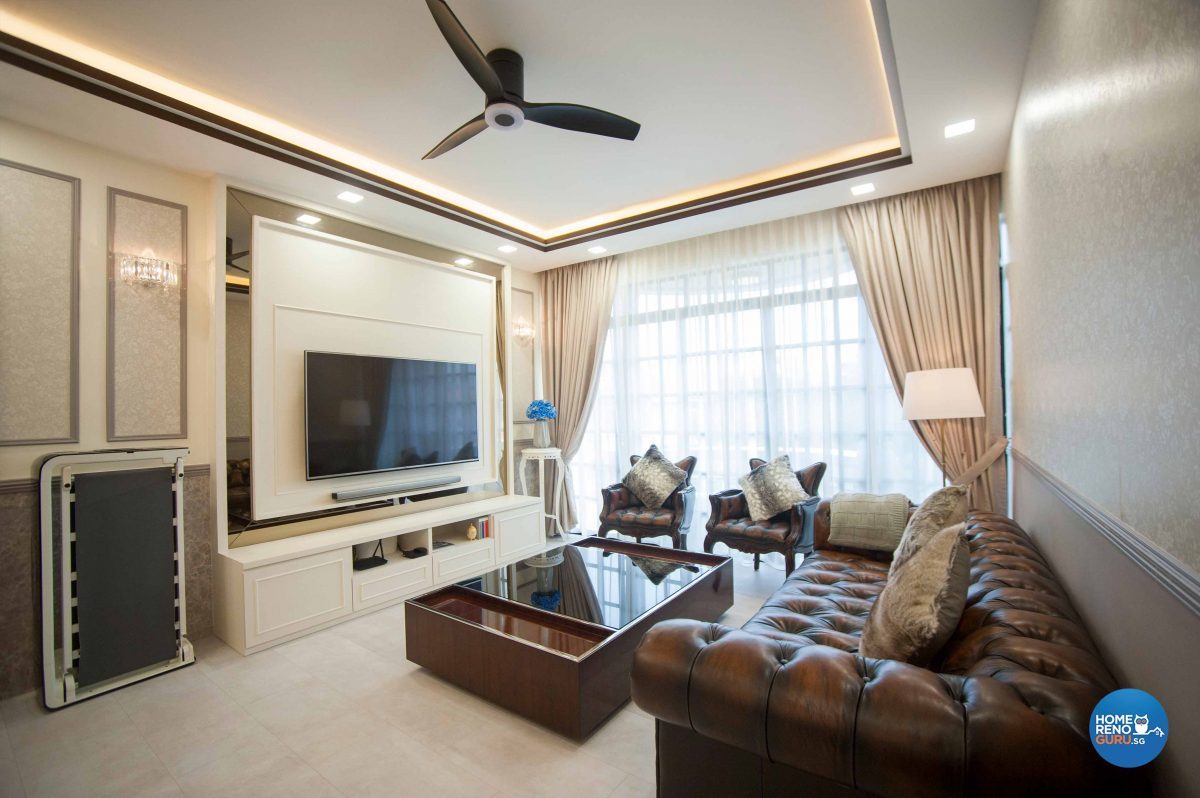 Marble-like wall panels evoke a Victorian feel in the living room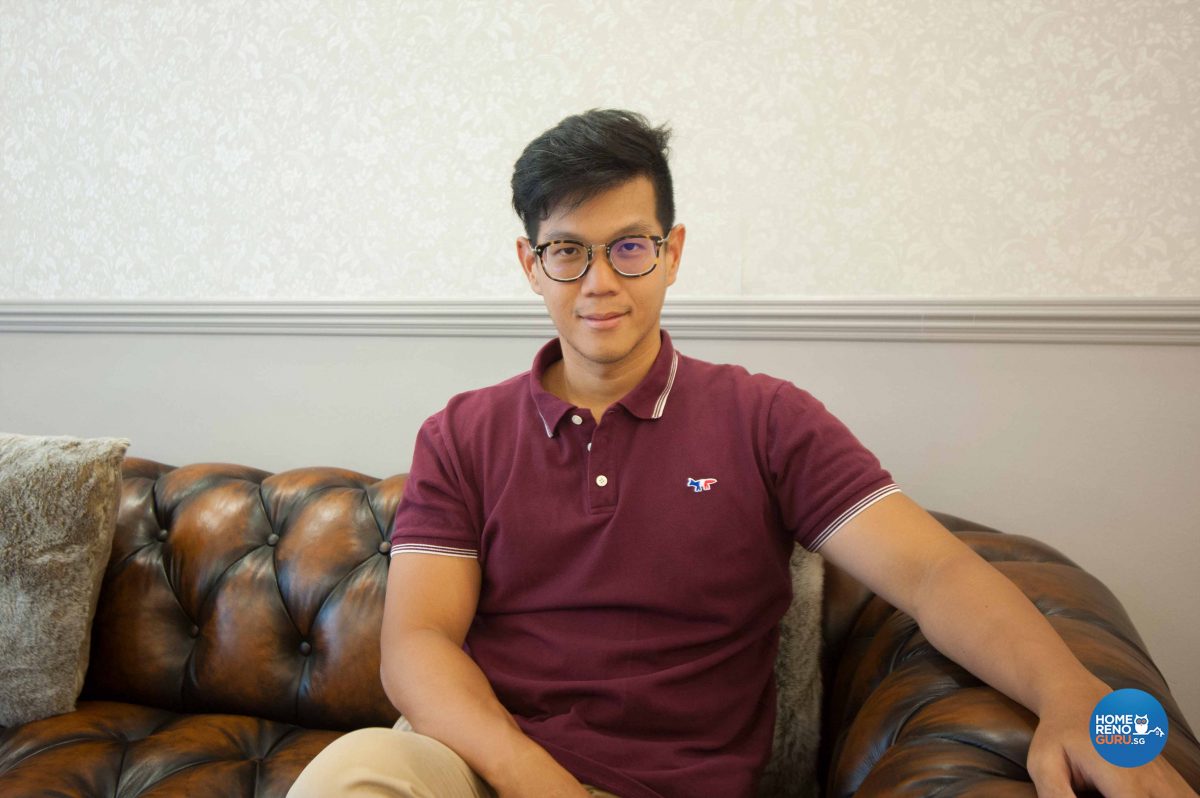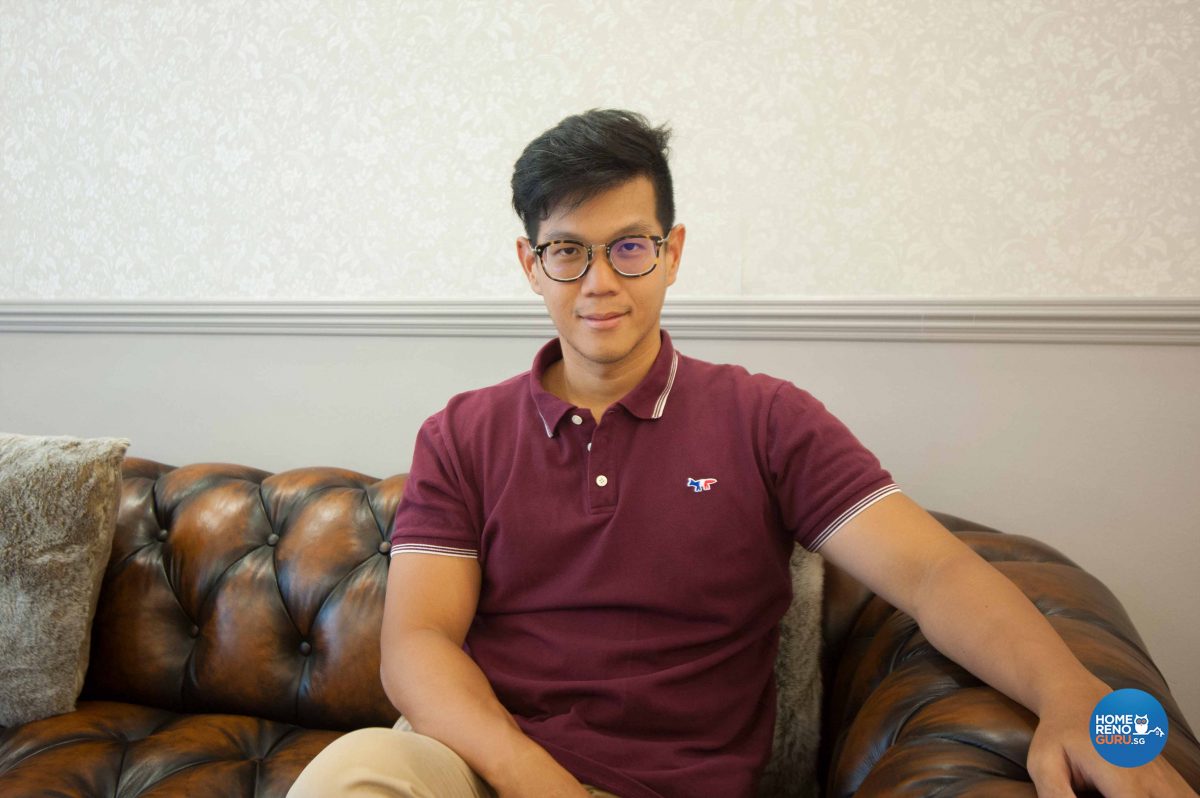 Marcus, against a backdrop of soft grey wood panelling and textured wallpaper
HomeRenoGuru: How and why did you come to engage Interior Diary to renovate your home?
Marcus: How we came to our decision on using Interior Diary was actually through a word-of-mouth referral. So thereafter what we did, was actually we did a lot of online research onto the firm itself, and the positive reviews garnered online influenced our decision to go with Interior Diary.
HomeRenoGuru: Did you have a clear vision for your home renovation?
Marcus: Yes, more or less. You could call it 'budget Victorian'!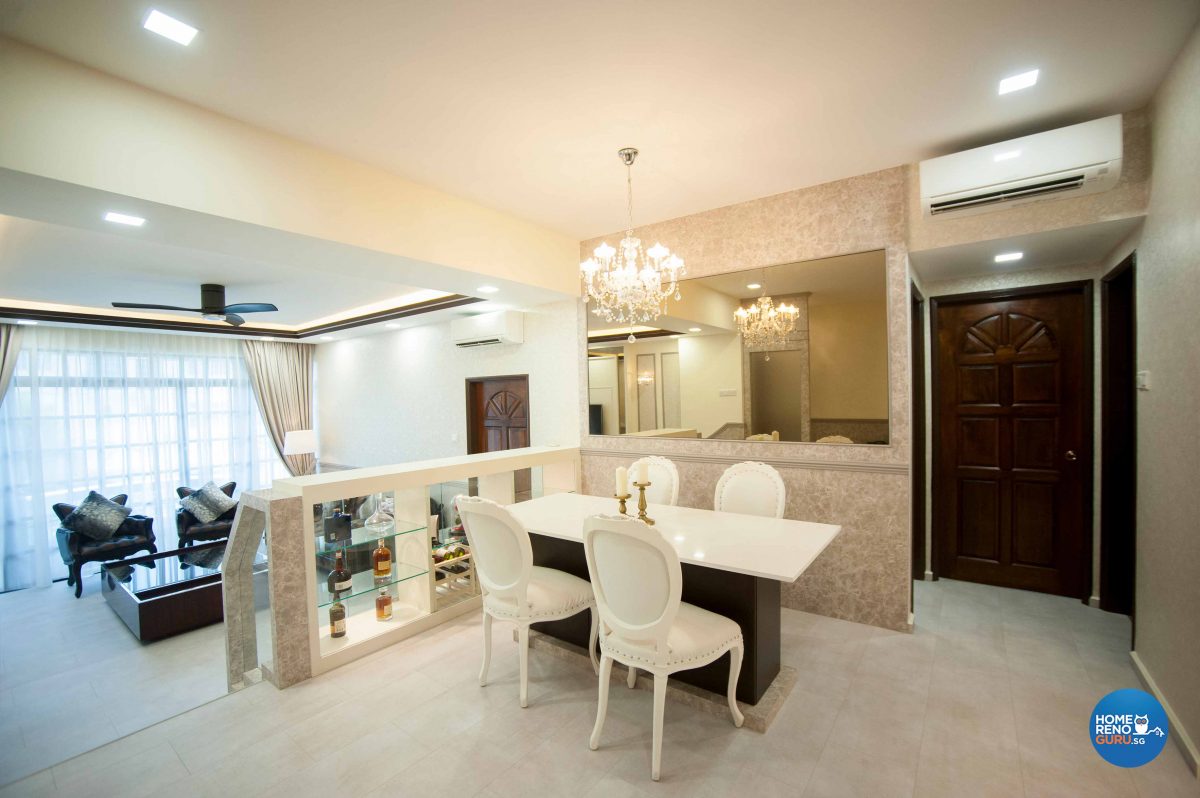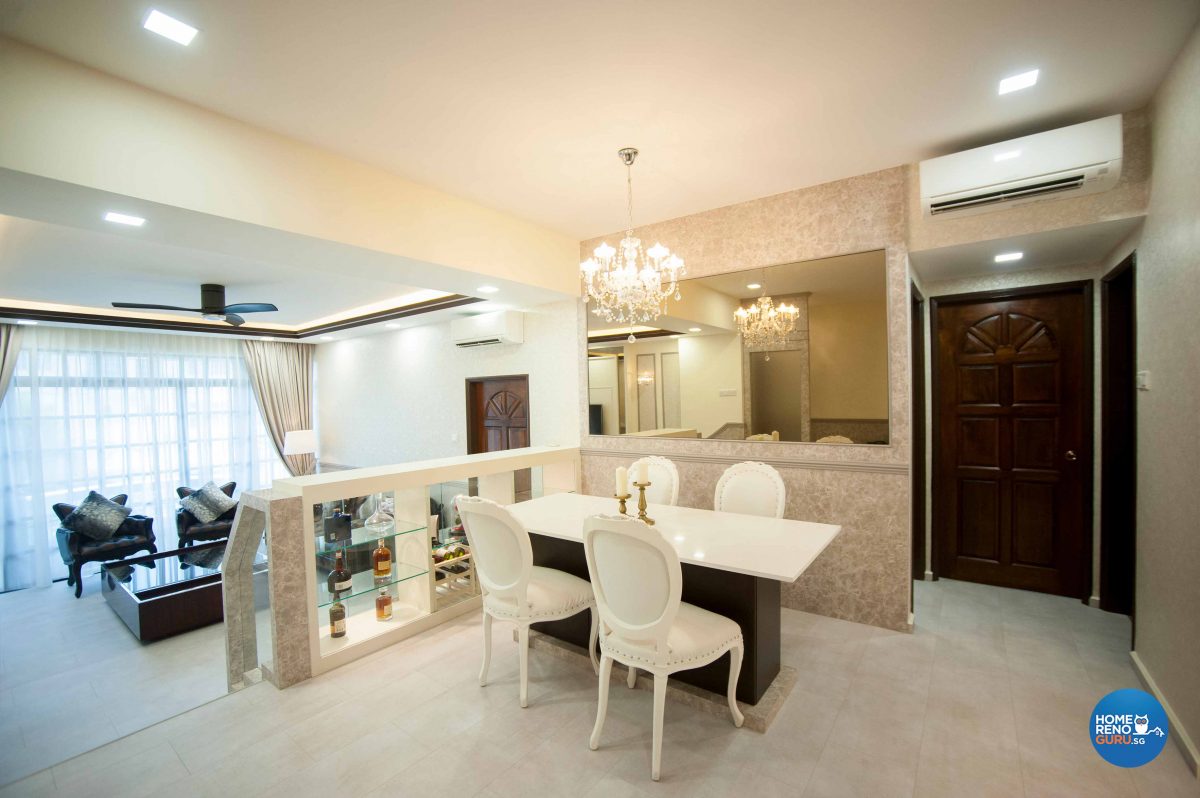 A baby chandelier adds a touch of grandeur to the dining area
HomeRenoGuru: How was your working relationship with Interior Diary throughout your extensive renovation?
Marcus: Liaising with Interior Diary was a breeze. When we met with our designer Gary we hit it off instantly. The renovation was a major one, which was carried out in two phases. The first phase involved major rewiring and plumbing. So pretty much all the wires, the electrical wiring in the house, as well as the pipes within the walls, were all changed. The second phase involved the cosmetic approach as to the wallpaper, the trimmings, the carpentry as well as the flooring.
We left all the minor decision-making and the quality control with him, as we didn't need to micro-manage him, as he kept us updated every step of the way.
HomeRenoGuru: You're obviously thrilled with your renovation. What do you love in particular?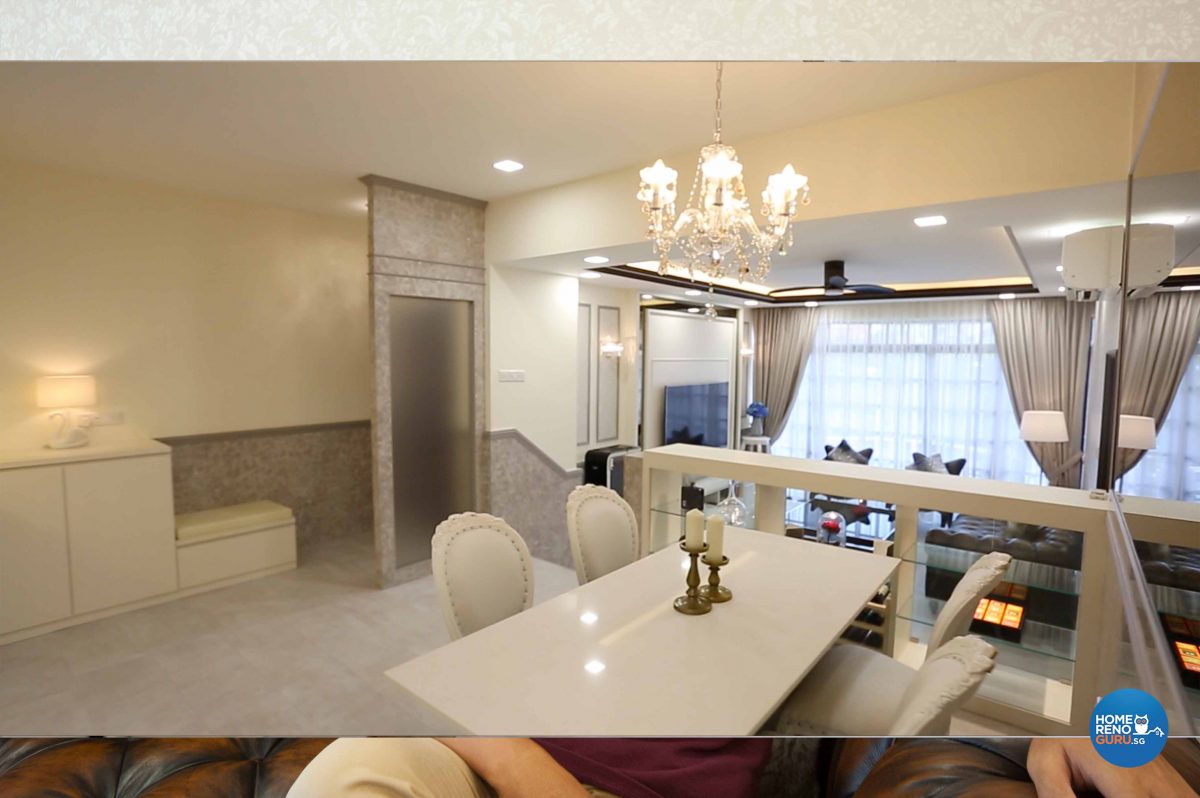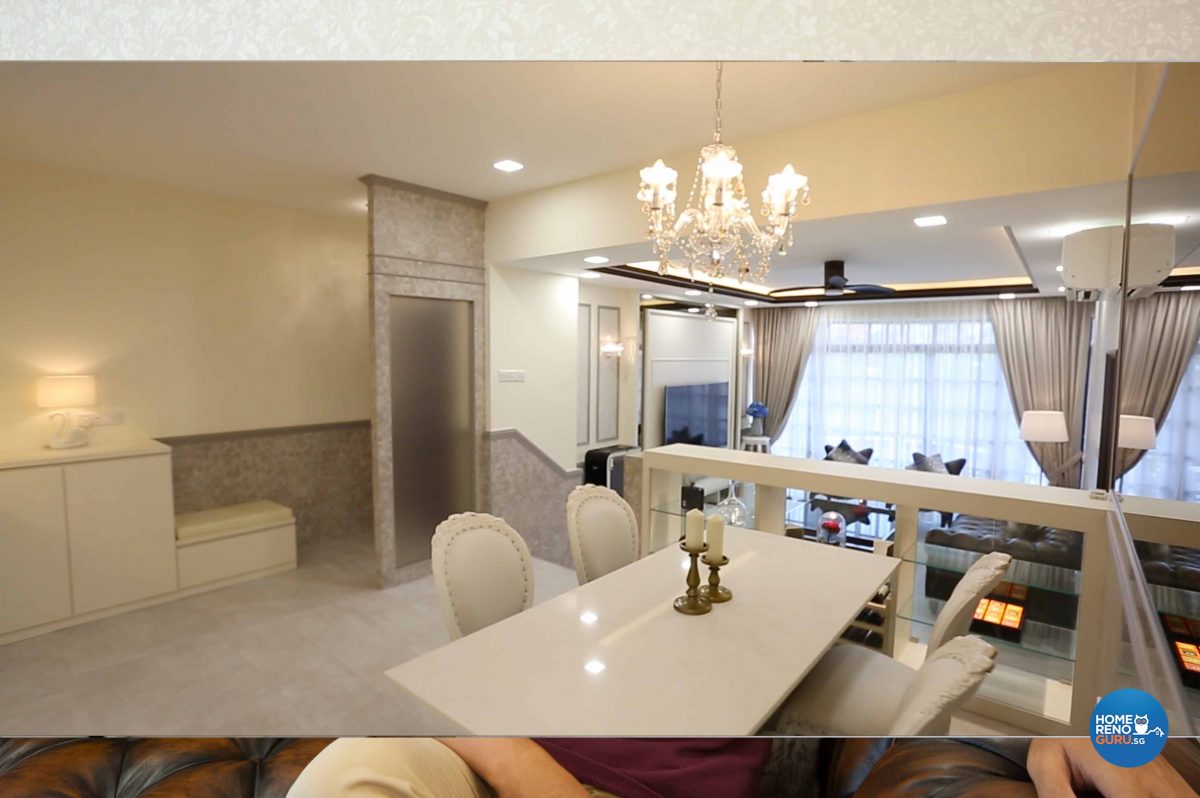 A semi-opaque glass partition creates the feeling of arriving in a lobby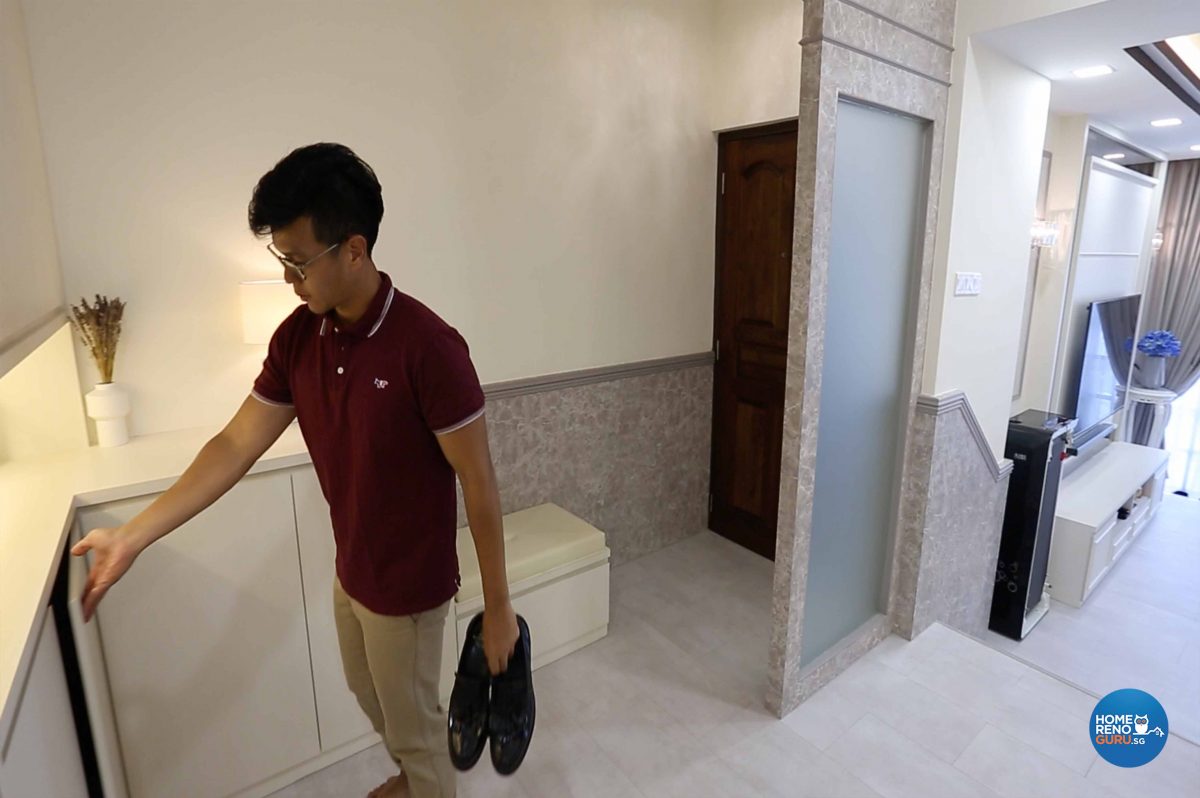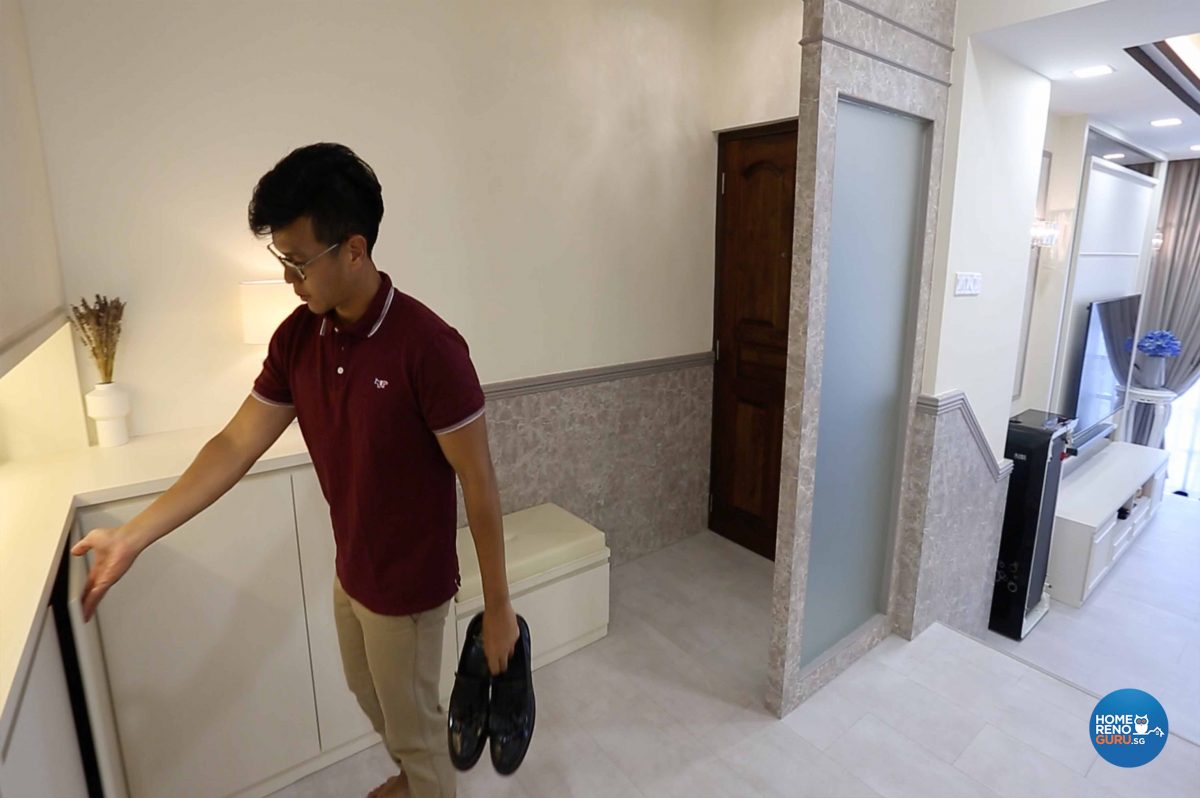 Concealed shoe cabinets adjoin a handy bench
Marcus: What I particularly like about the entrance is the semi-opaque glass partition, which gives a sense of arriving in a lobby. Furthermore it also allows natural light to pass through and enter the living area.
Both me and my fiancée have enough shoes for any occasion, therefore a spacious cabinet was of utmost importance to us. The built-in bench is really handy and comfy, too.
The glass panel at the entrance of the kitchen actually conceals our storeroom. It's really handy to store large items such as our suitcases as well as our cleaning equipment.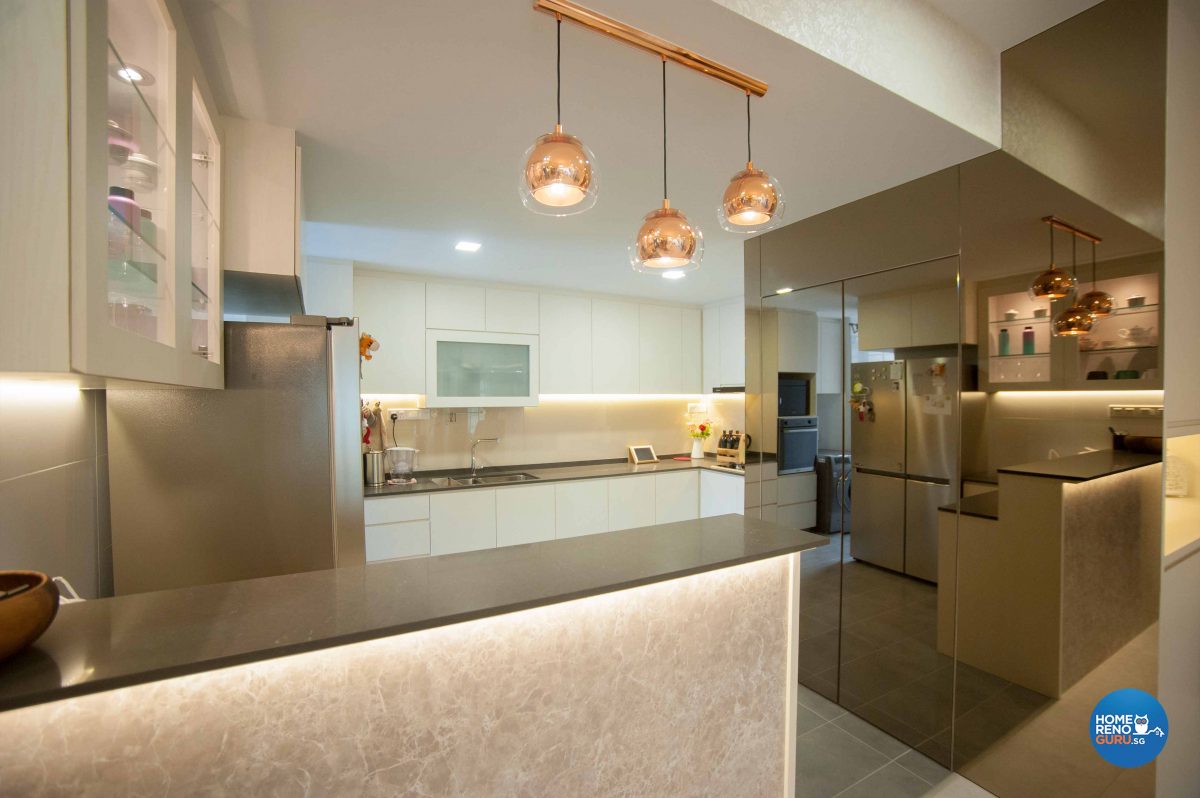 Cove lighting illuminates the breakfast counter that separates the open concept kitchen from the living room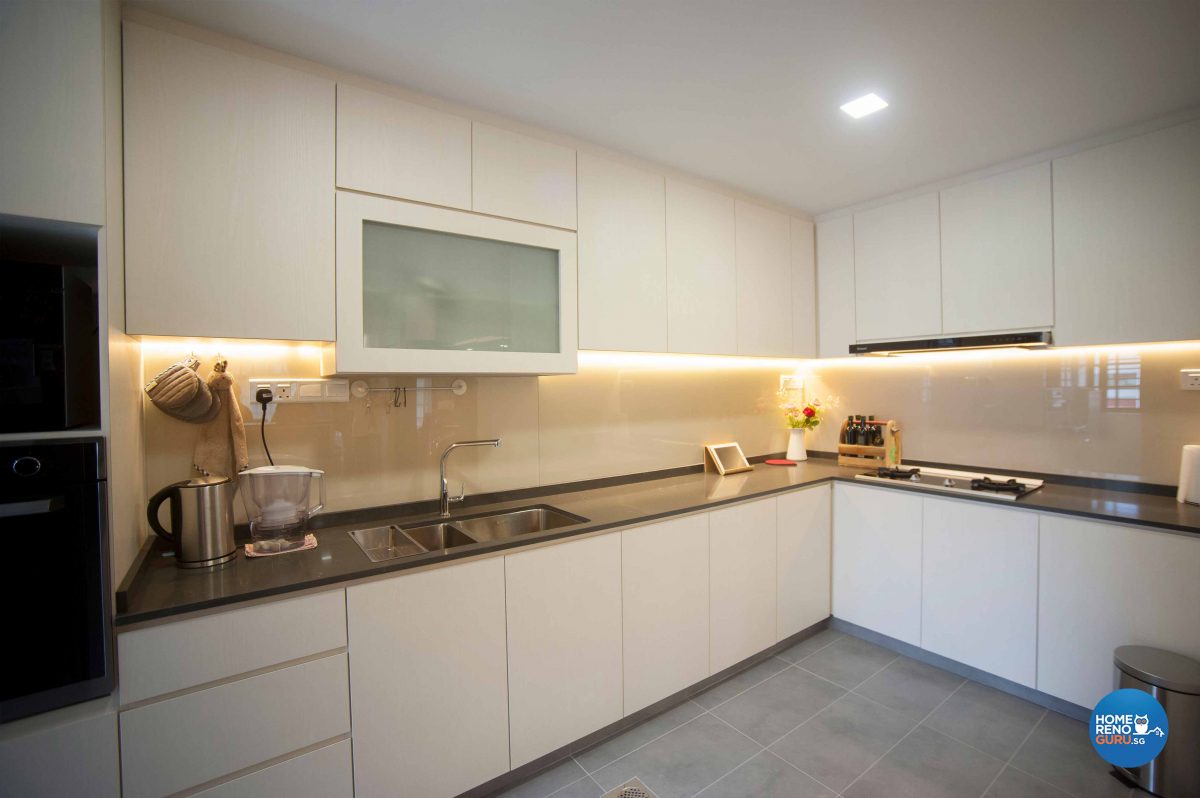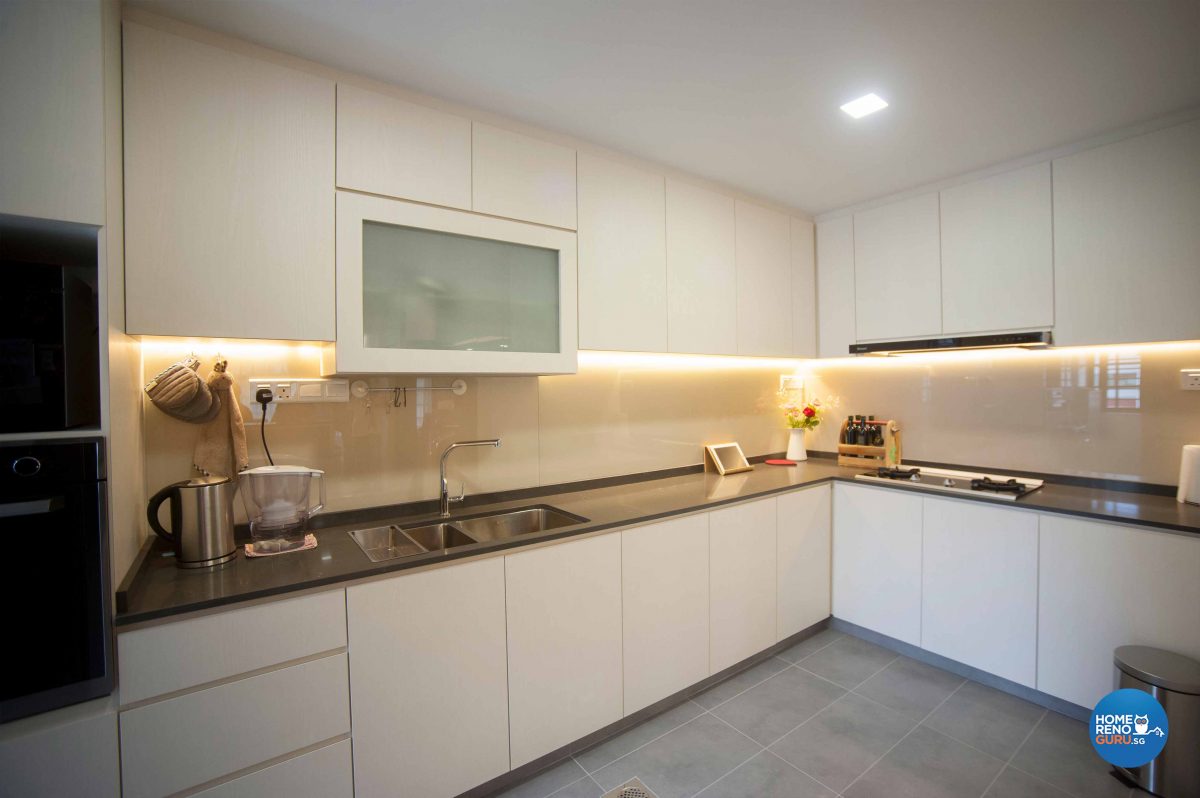 The spacious kitchen features a handy overhead dish drainer above the sink
My fiancée Angela really loves the kitchen. In particular she likes the overhead dish drainer. She really appreciates the overhead dish drainer. You can just wash the dishes and store them above to air-dry.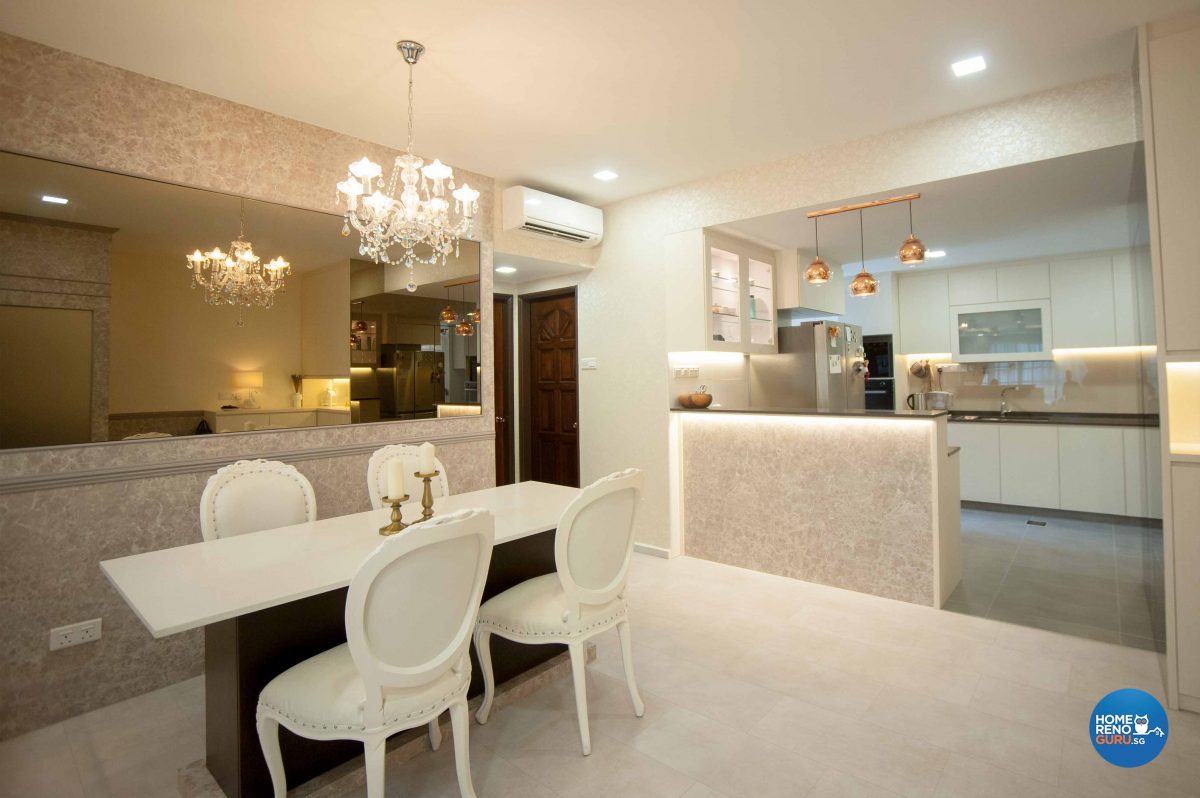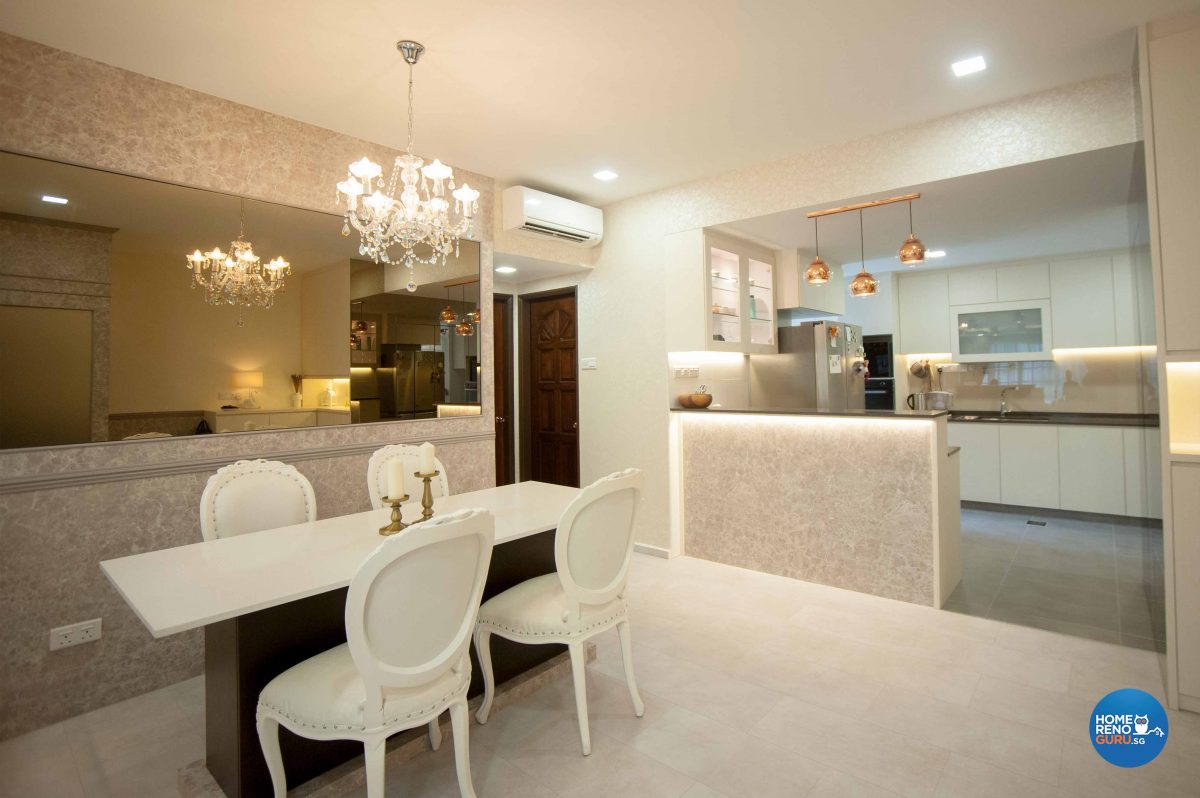 The dining area flows seamlessly into the kitchen
Our dining area has a sense of grandeur with the baby chandelier, and we must thank Gary for talking us into the mirrored feature wall.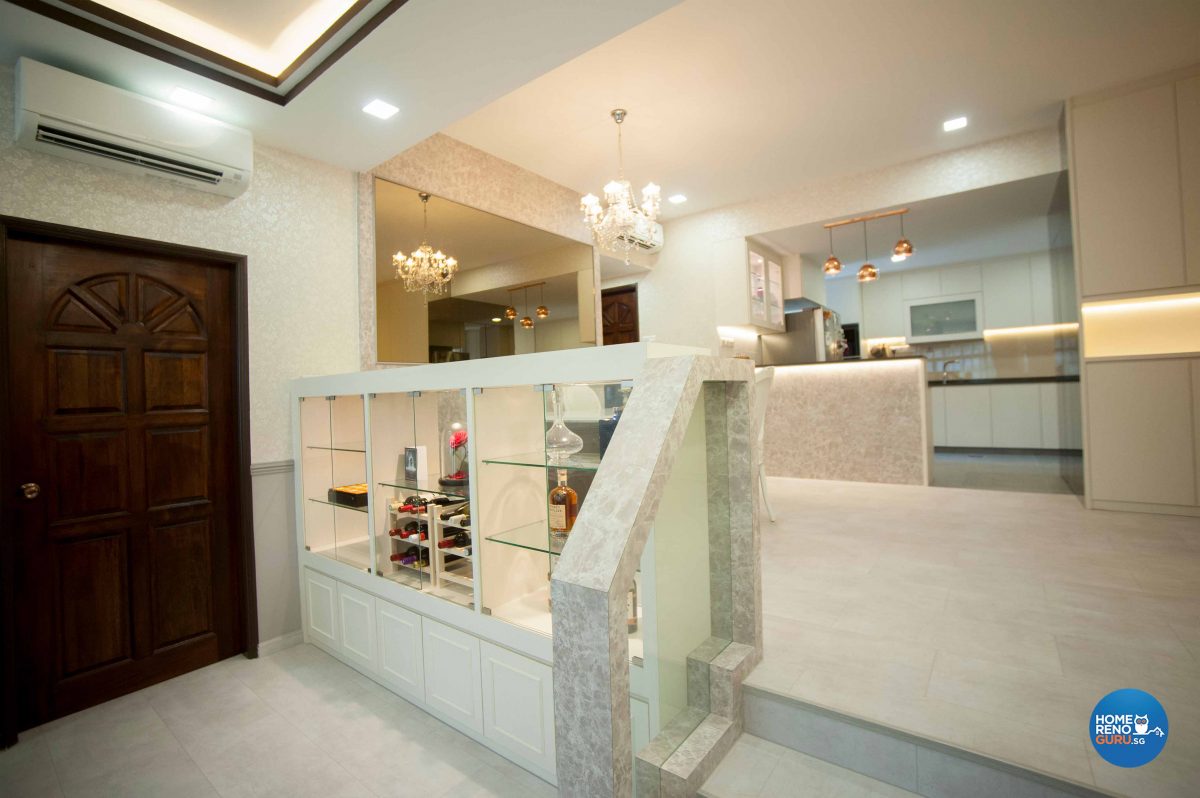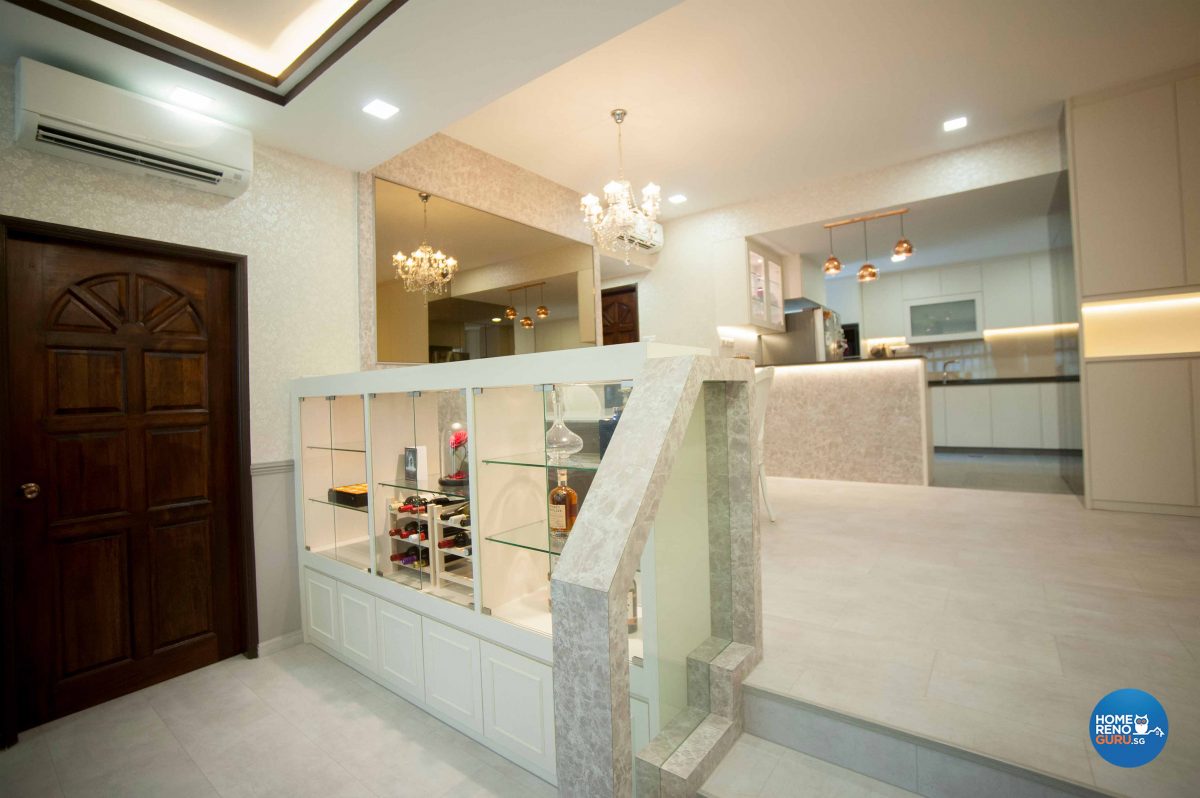 A clever two-way cabinet acts as a room divider while allowing light to pass through
What I really like is the two-way cabinet, which separates the living and the dining area and yet it allows light to flow freely throughout.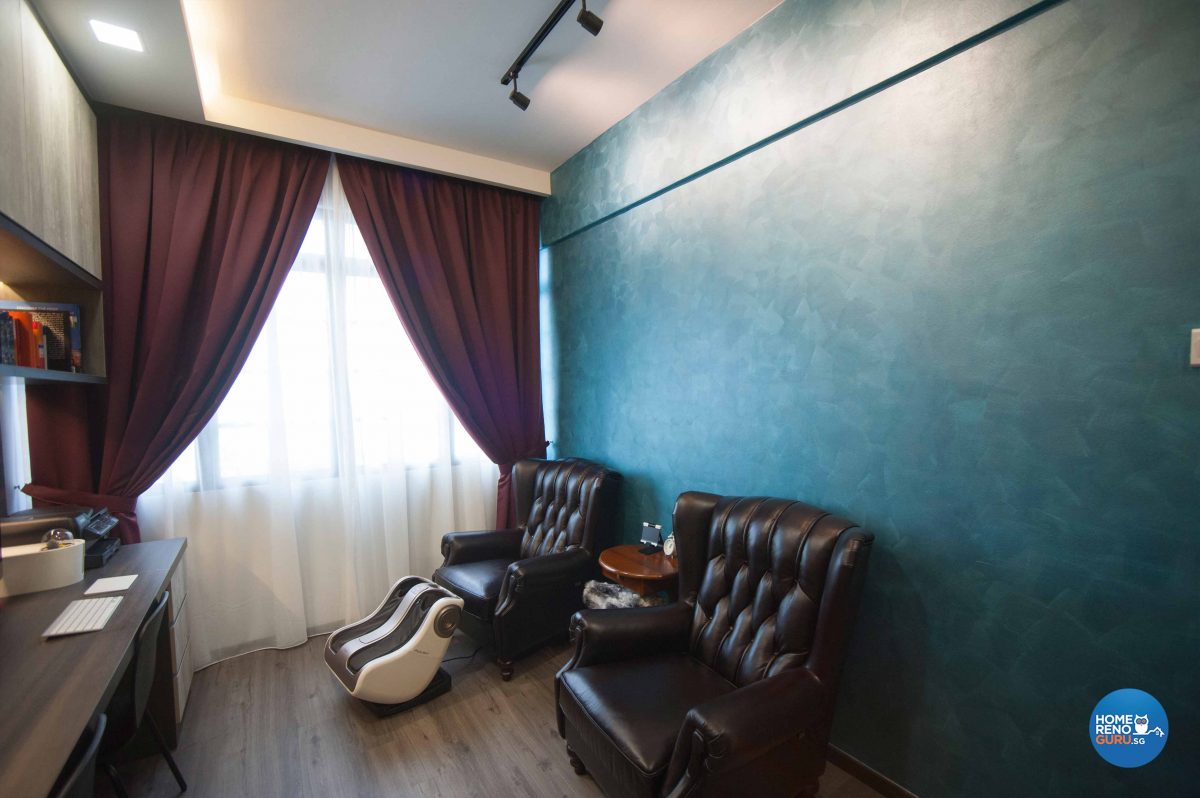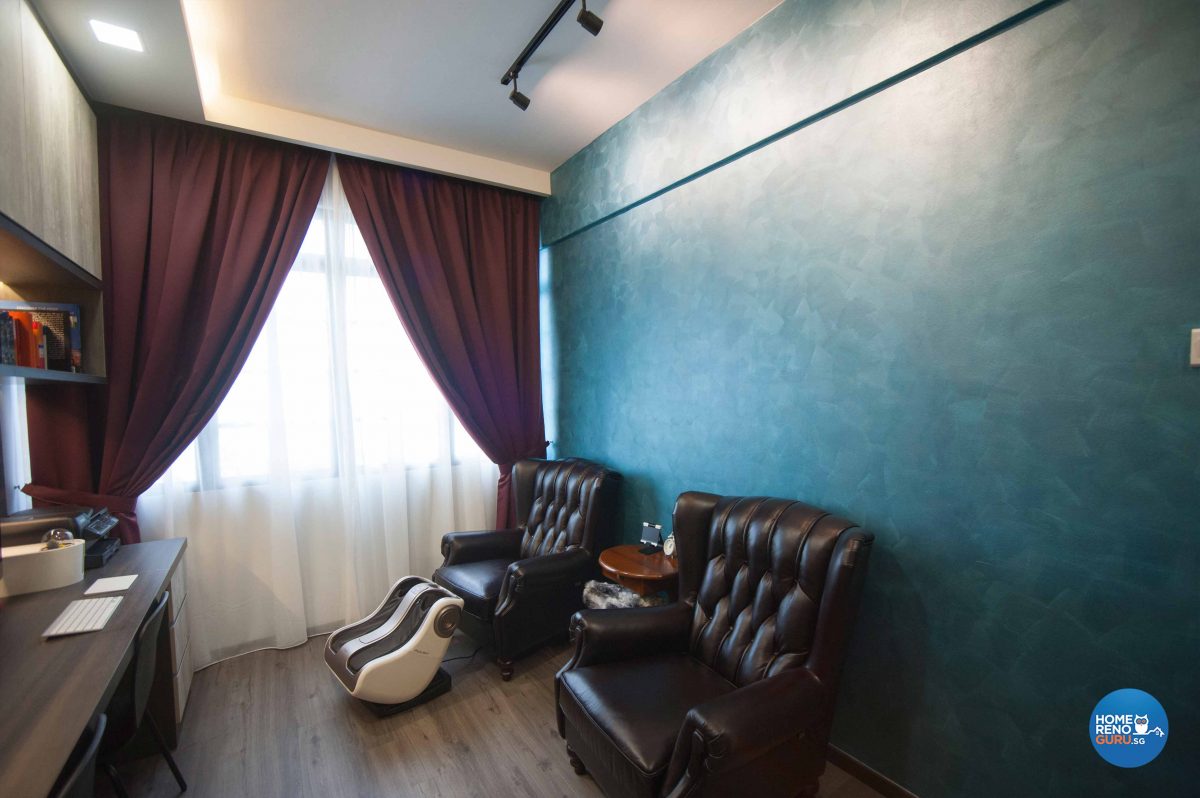 A striking turquoise wall in Momento special effects paint dominates the spare room cum study
We really appreciate the interplay of textures such as the textured wallpaper, marble laminate and selective use of glass. Initially we wanted to have more decorative panels, but Gary convinced us to tone it down so it wasn't too over-the-top, and we really appreciate his advice.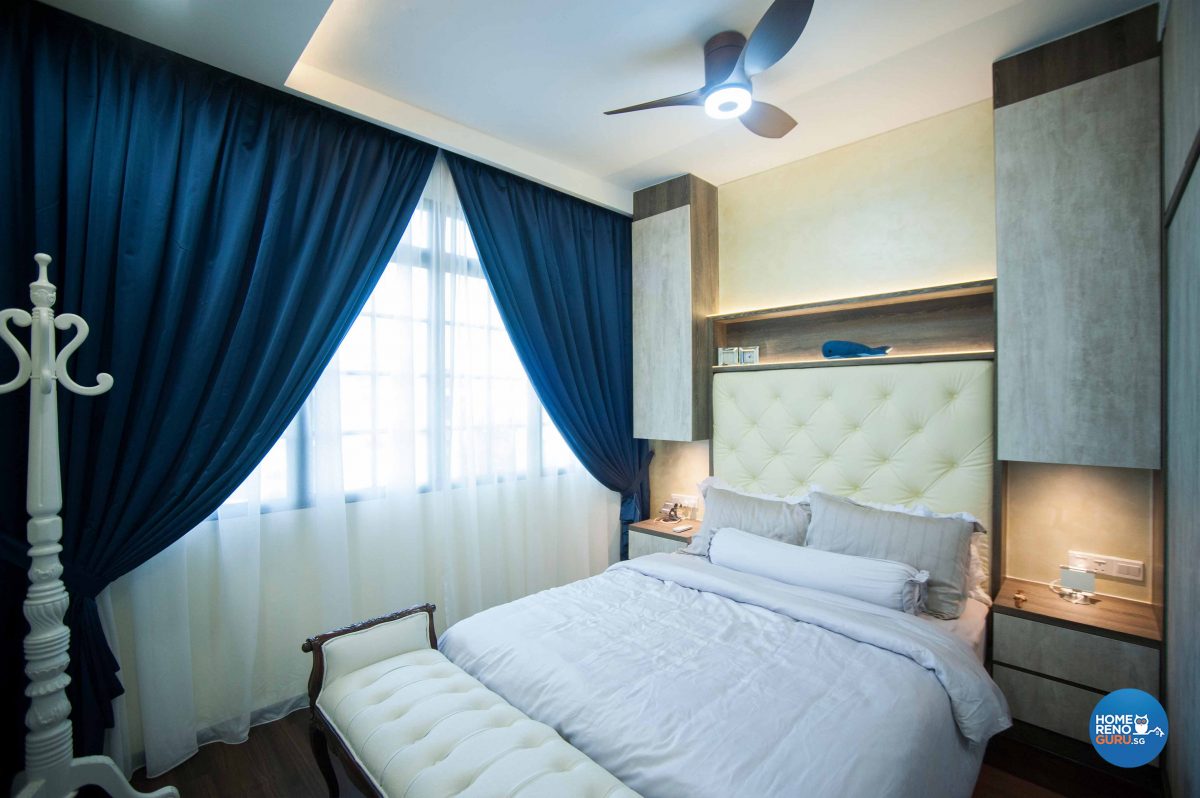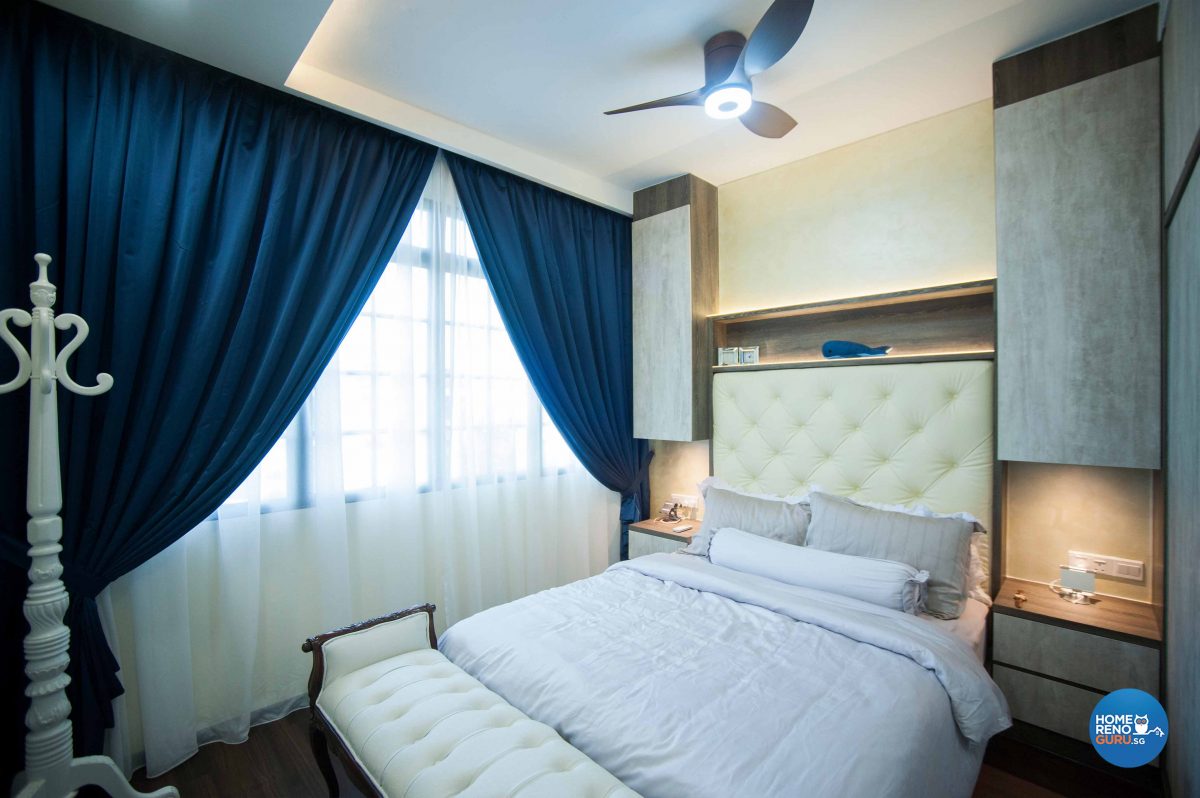 A padded headboard adds a touch of luxe in the compact master bedroom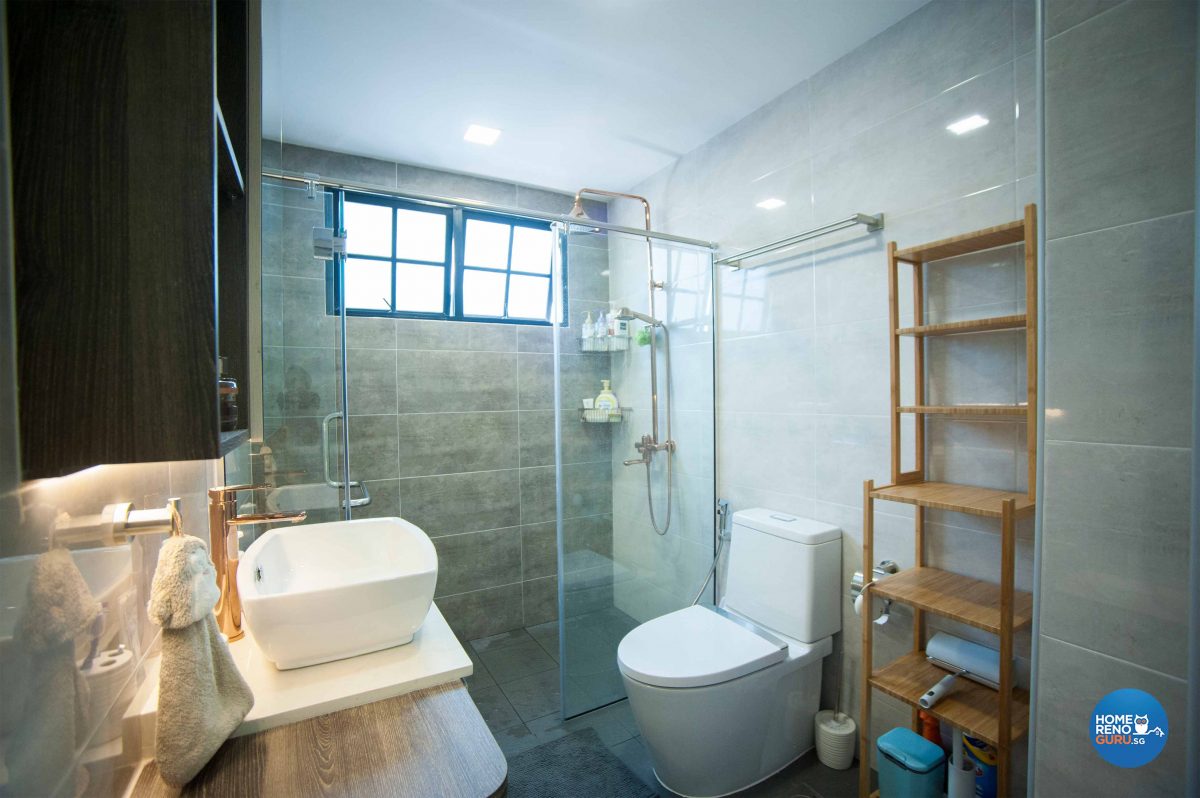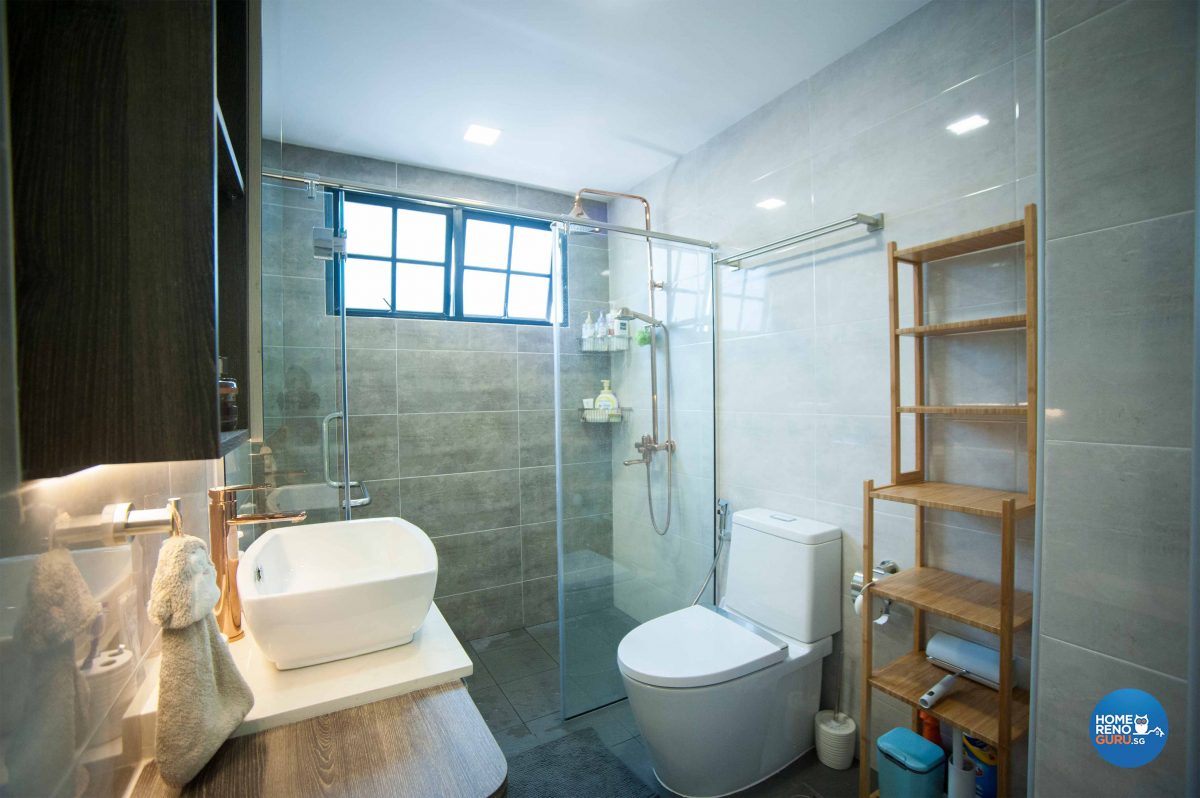 The common bathroom is illuminated by recessed lighting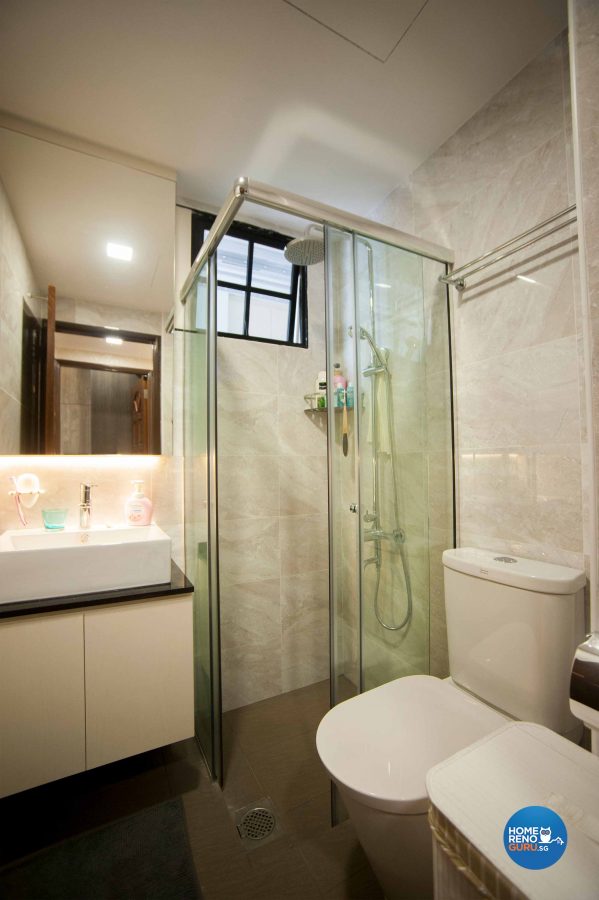 The master bathroom is cloaked in soft, elegant neutrals
Moving onto the master bedroom, even though it may not be the most spacious room in the house, but very inch is well utilised. You'll notice we have introduced a warmer colour palette in the bedroom. You can see it on our bedhead and in the warm yellow lighting.
HomeRenoGuru: Do you have any advice you'd like to share with homeowners contemplating a renovation?
Marcus: My advice to homeowners embarking on a renovation is to be very clear on what you want, so as that everyone can be on the same page.
Looking for Interior Designers?
Let HomeRenoGuru help!
HomeRenoGuru: Finally, would you recommend Interior Diary to other homeowners looking for an interior design company?
Marcus: As you can see, the attention to detail in the apartment is fantastic. Interior Diary and our designer Gary Ng did a great job for us, and I am sure they'll do a great job for you.