Dream Home: Tiles, Smiles and Café Vibes
An Wei, her husband and two small children hail from China and engaged a Chinese-speaking designer, Brian Li from HomeVista, to oversee their renovation. Their chic apartment is a little bit industrial, a little bit hipster café and a little bit Mediterranean, thanks to the distinctive coloured tiles in the dinign area and bathrooms. Clearly, communication and creativity were key to its success.
Project Snapshot
Name(s) of Homeowner(s): An Wei and Shi Hong Guang
House Type: 3-bedroom condominium apartment
Size of Home: 1,100 sq ft
Cost of Renovation: $70,000
Duration of Renovation: 3 months
Interior Design Firm: HomeVista Pte Ltd
Name(s) of Designer(s): Brian Li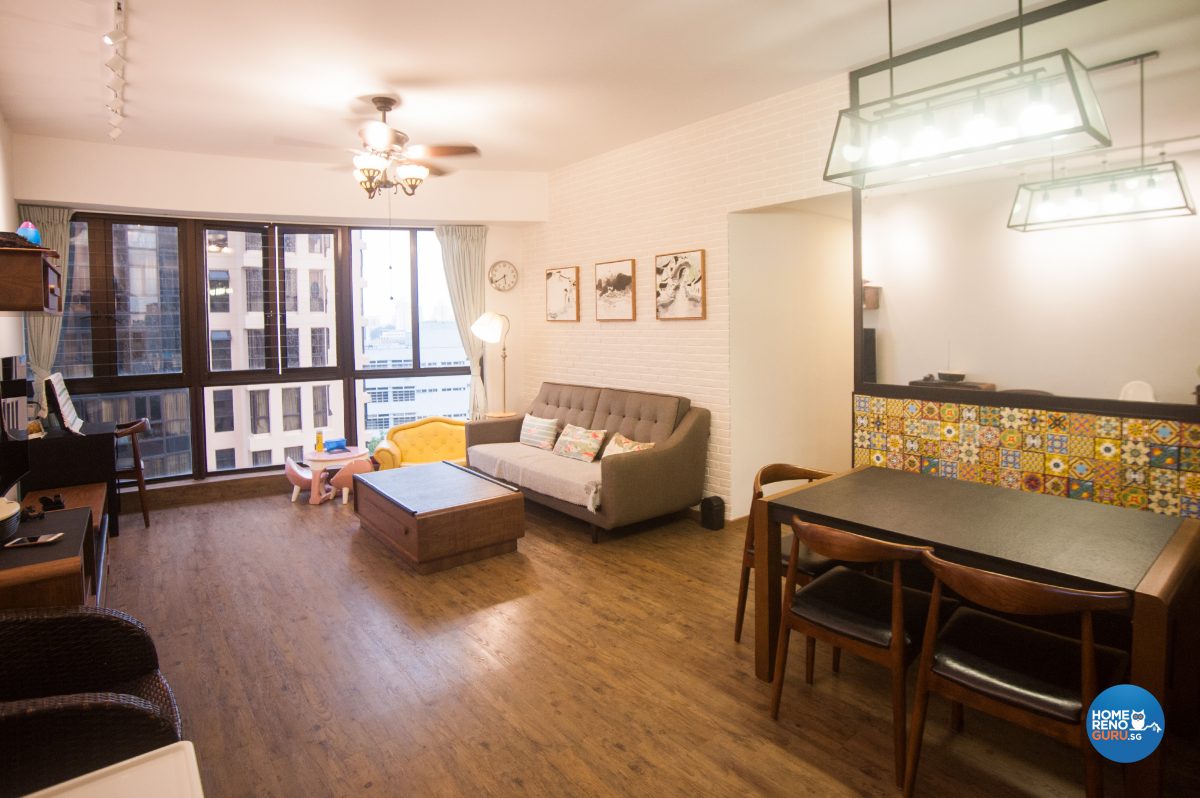 The open concept dining and living area is spacious and luminous with natural and layered light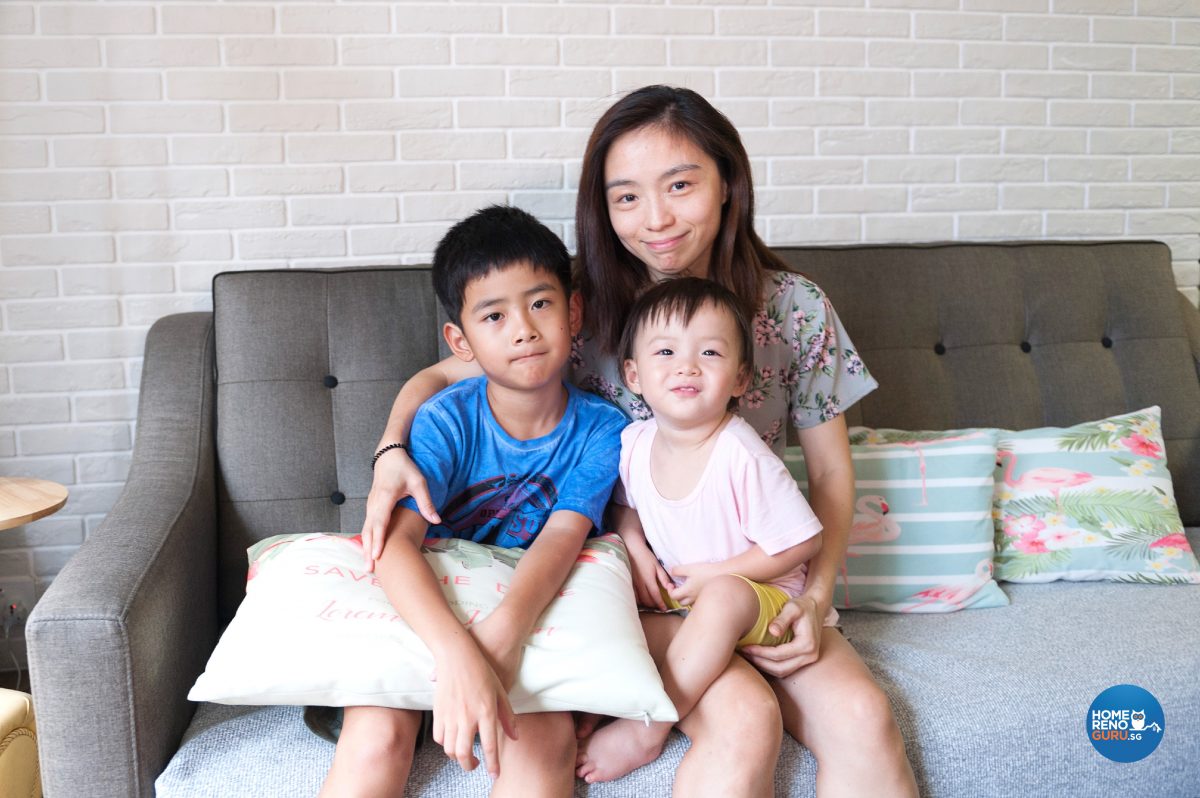 Satisfied homeowner An Wei with her two children
HomeRenoGuru: How did you come to engage HomeVista to renovate your home?
An Wei: Before we bought the house, we had been to a home fair and we saw our ID Brian. He introduced HomeVista to us, and gave me a very good price and some good suggestions. Brian seemed very earnest and sincere, so why we decided to engage him.
HomeRenoGuru: What was your brief to your designer Brian?
An Wei: We told Brian that we like the industrial style. But when he showed us the design of the cabinets, we chose a very dark wood laminate cabinet, which made the house quite dark. That was the reason we introduced the coloured tiles, to brighten up the space. Our theme is a combination of industrial style and café-style.
HomeRenoGuru: How was the actual renovation?
An Wei: When the renovation work started, we had a lot of communication with my ID Brian. He always gave us a lot of good suggestions and help, no matter how late we sent a message to him, he always tried to reply to us as soon as possible.
Brian encouraged us to save money by purchasing a lot of furniture and materials online, and helped me to select and install them.
HomeRenoGuru: What are your favourite parts of your home?

A tiled and mirrored feature wall enlivens the dining area and enhances the café feel
An Wei: I love my dining area the most. It's my favourite place. My full-length cabinet separates the kitchen and the dining area, and gives me a lot of storage space. I like the mirror, the tiles, the light… I told Brian that I wanted to feel like I'm sitting in a café, and that's exactly what he has done with the design. It makes me feel like I'm in a café!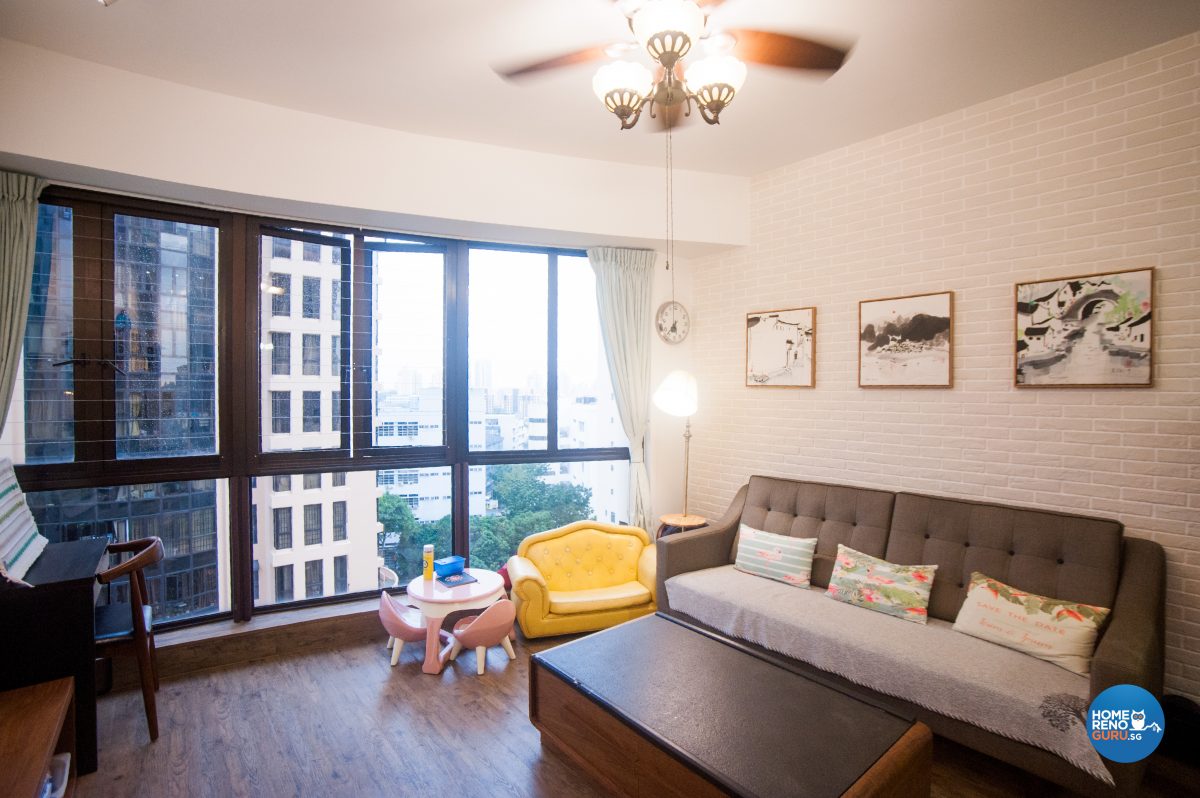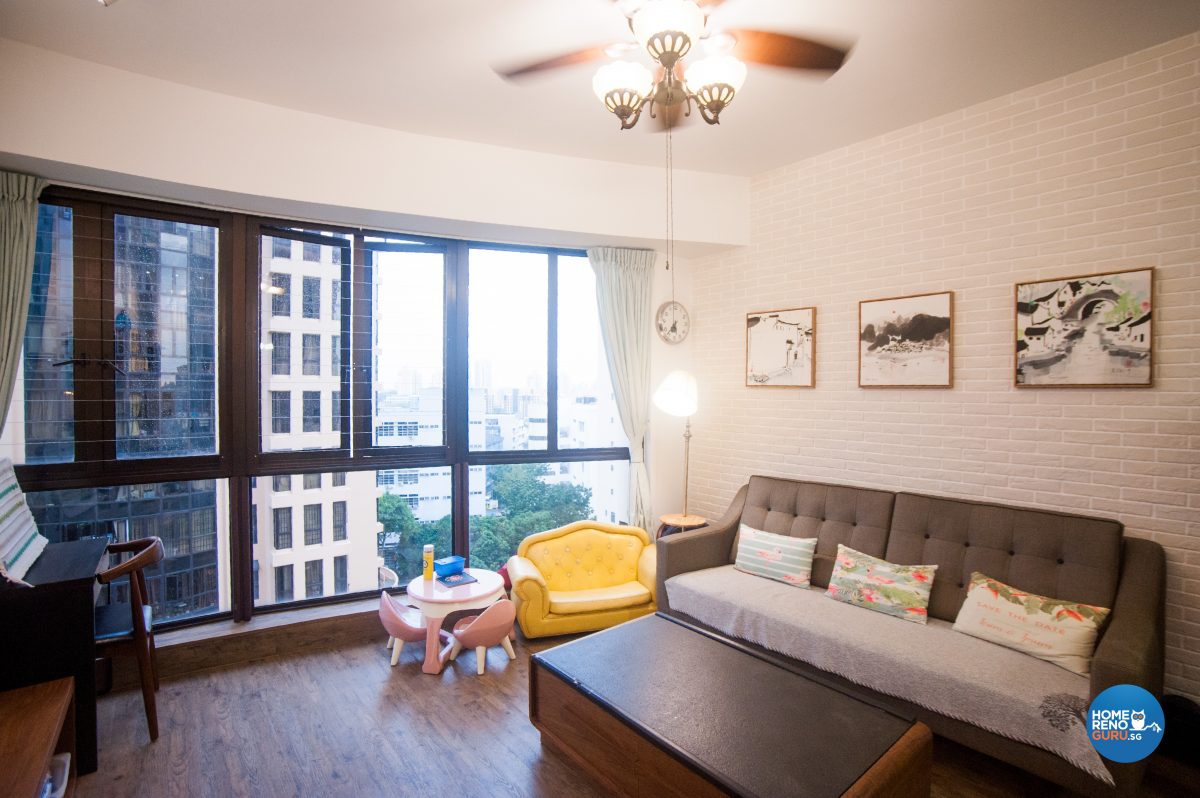 A cosy Craftstone wall forms the backdrop to the living area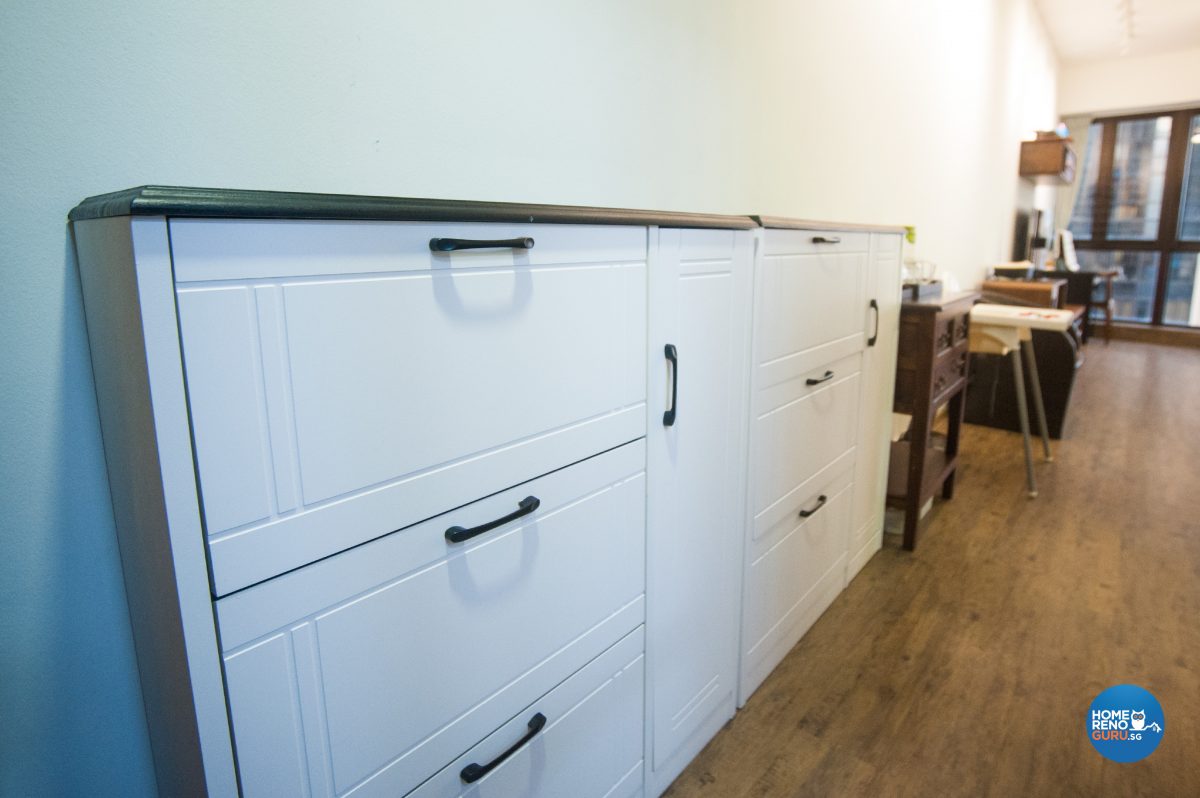 Ample storage space lines the entrance hall
I love my living area, because it's very spacious, open and bright, especially with the white Craftstone wall.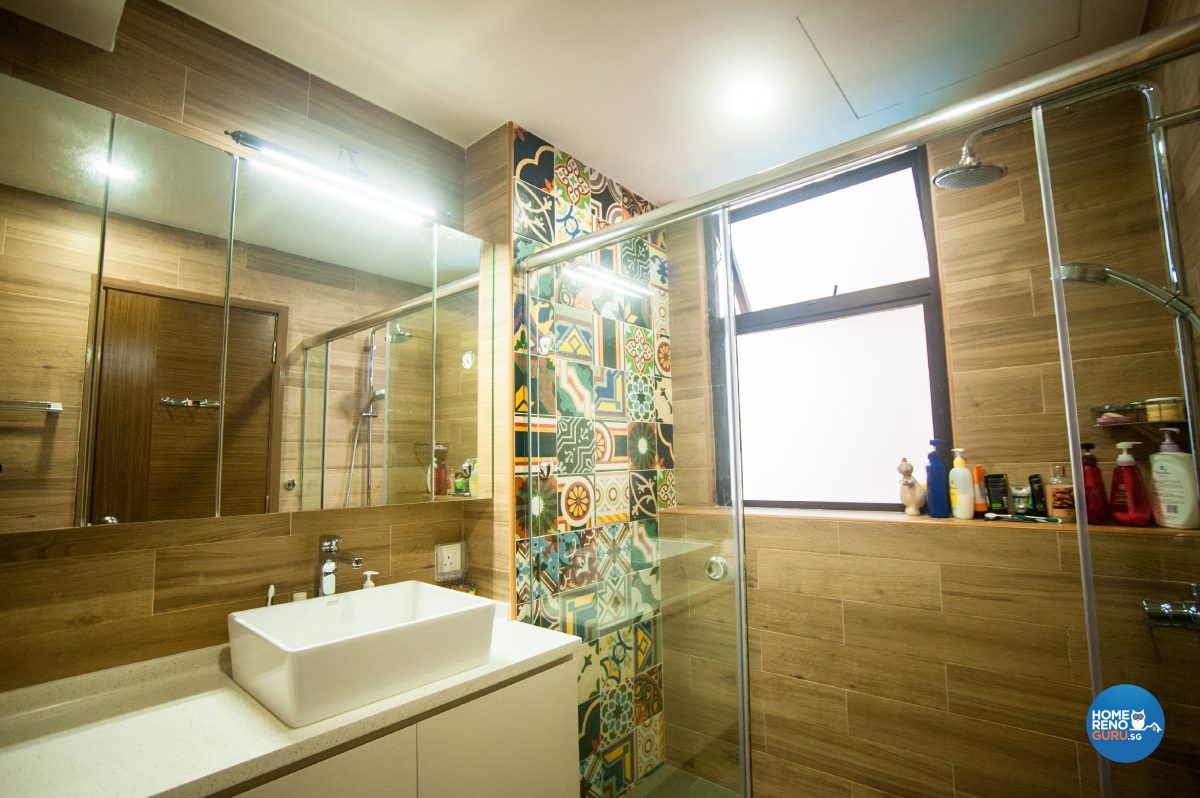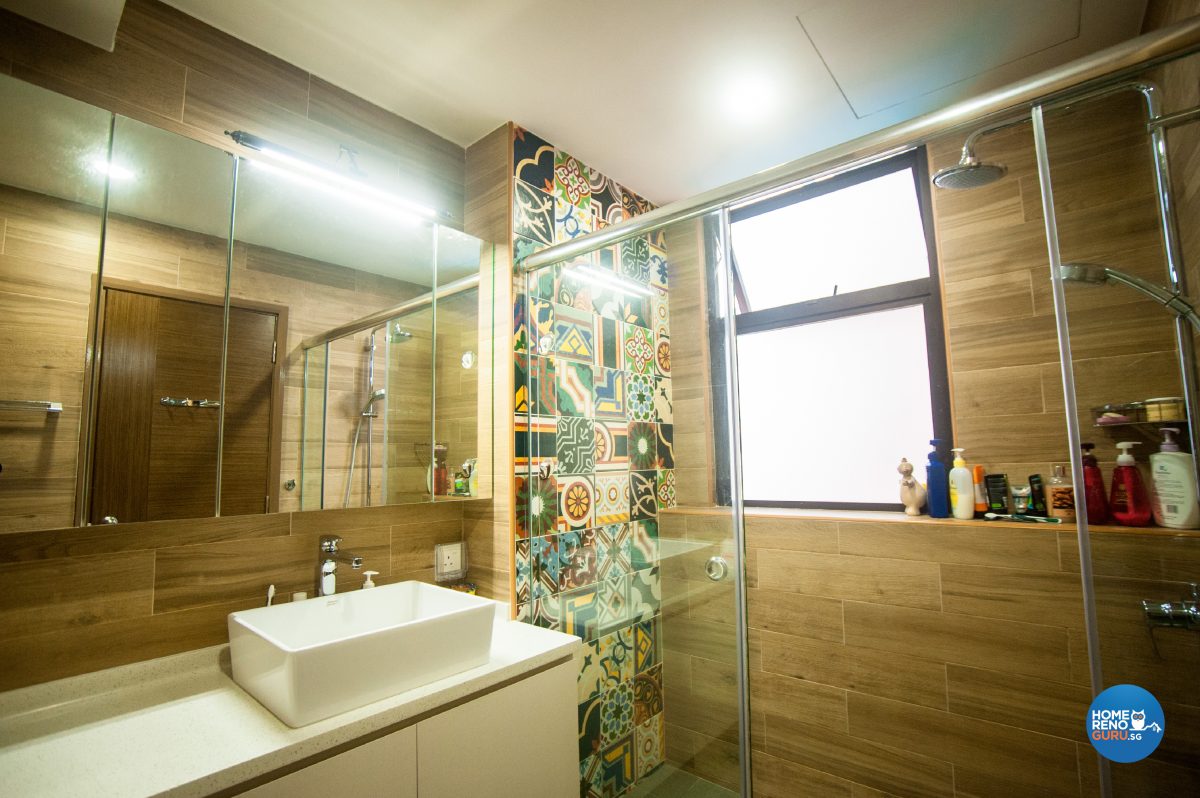 The beautiful master bathroom features a distinctive tiled wall and wood-like laminate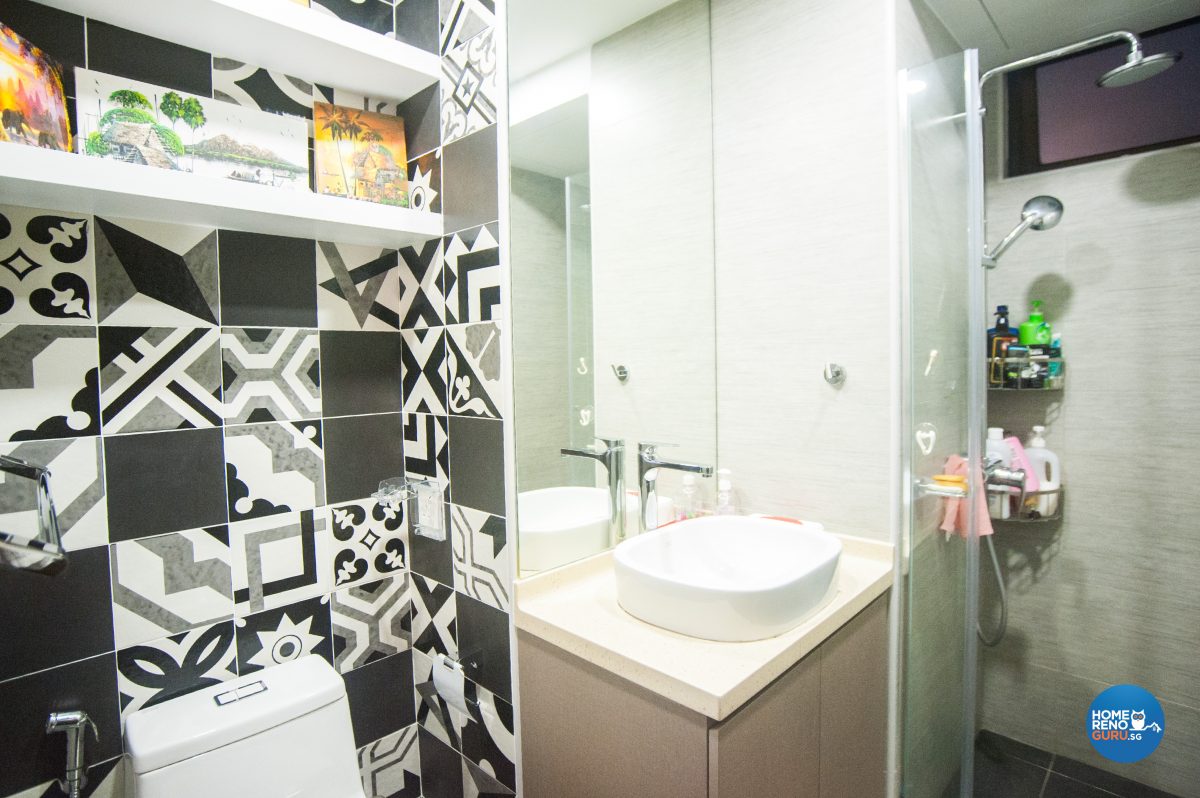 The common bathroom is equally unique with its monochromatic tiled feature wall
I wanted both of my bathrooms to be very unique, and everybody comments that they are beautiful, especially the tiled walls!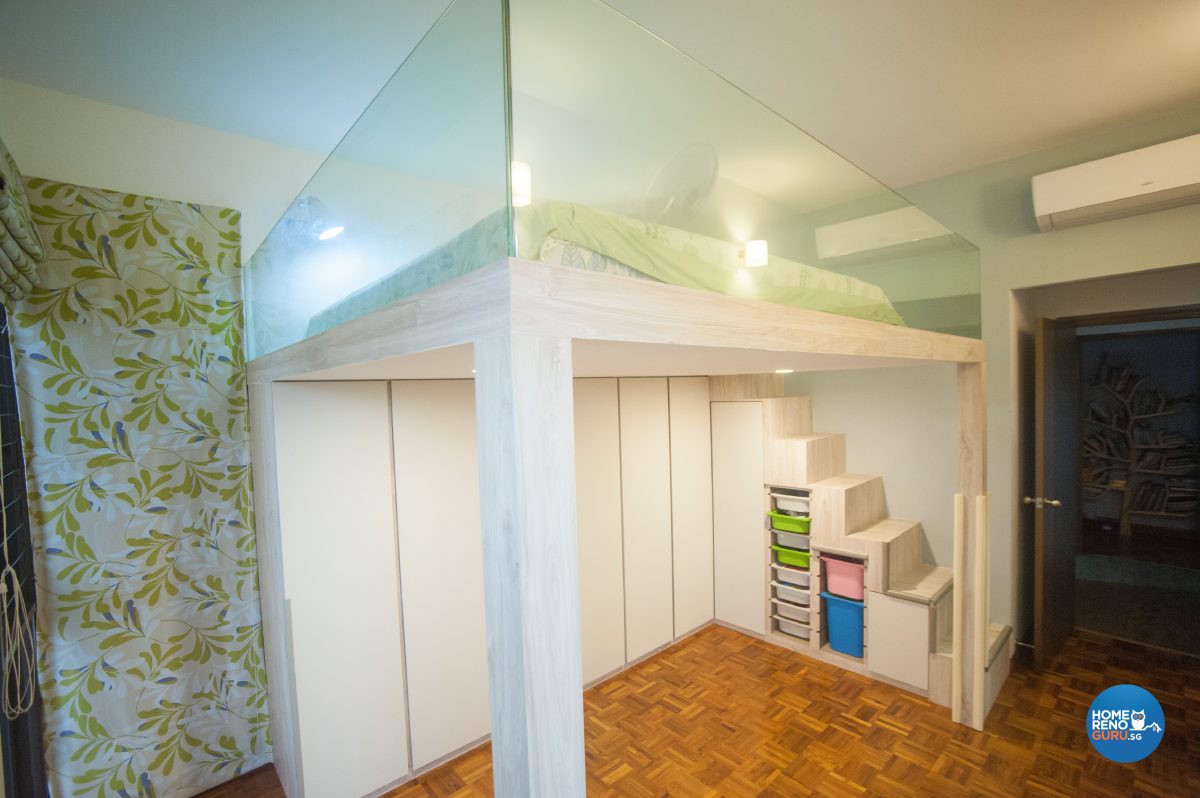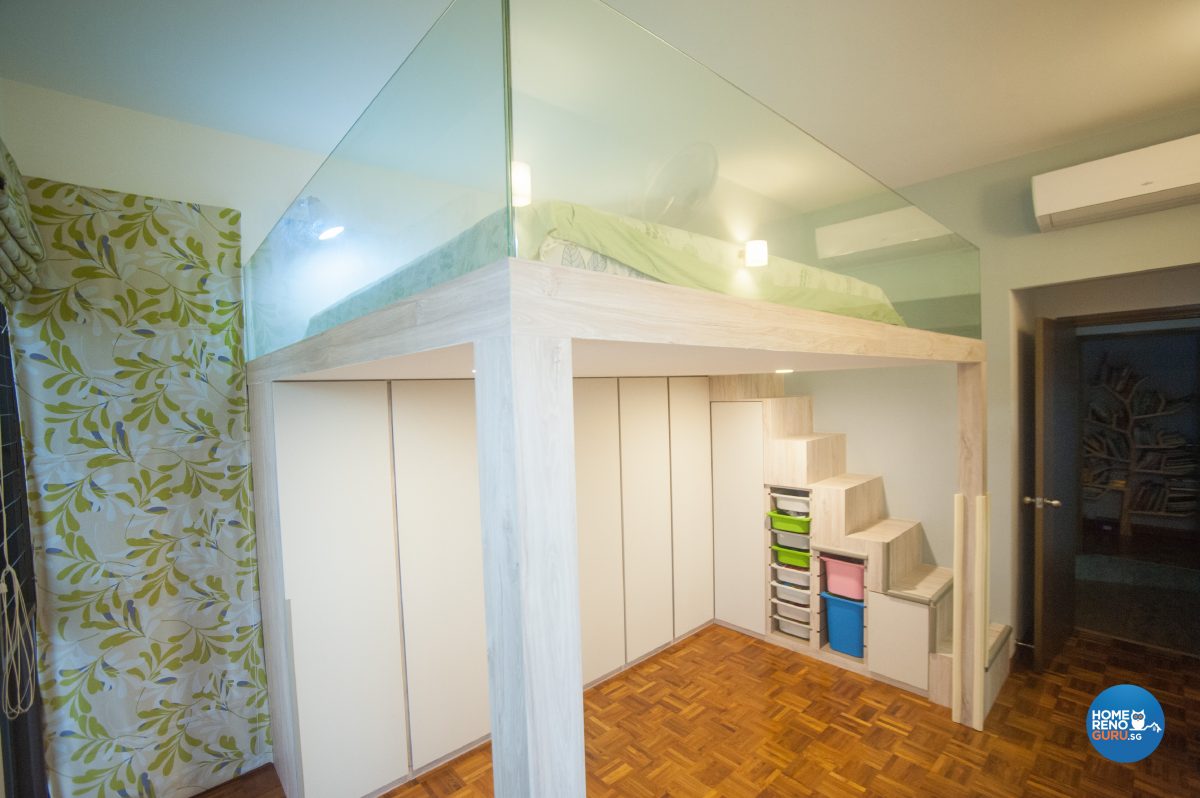 A space-saving loft design optimises space in the master bedroom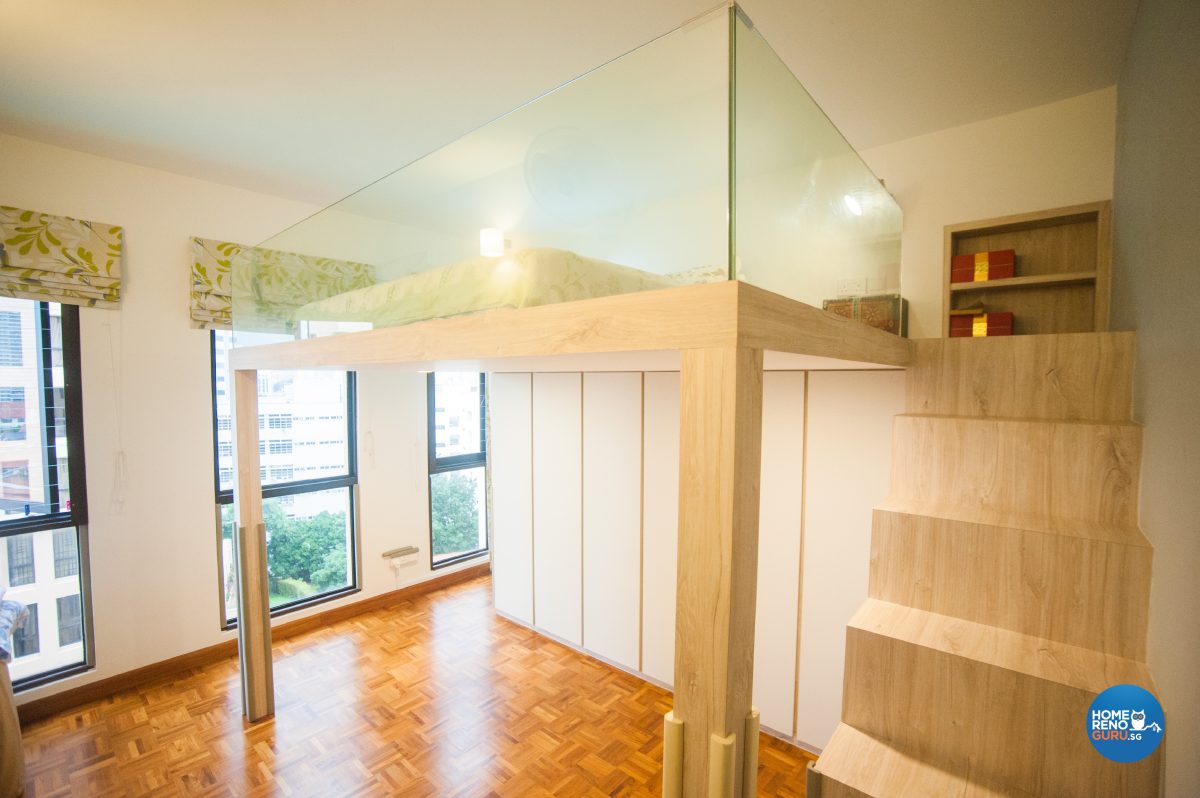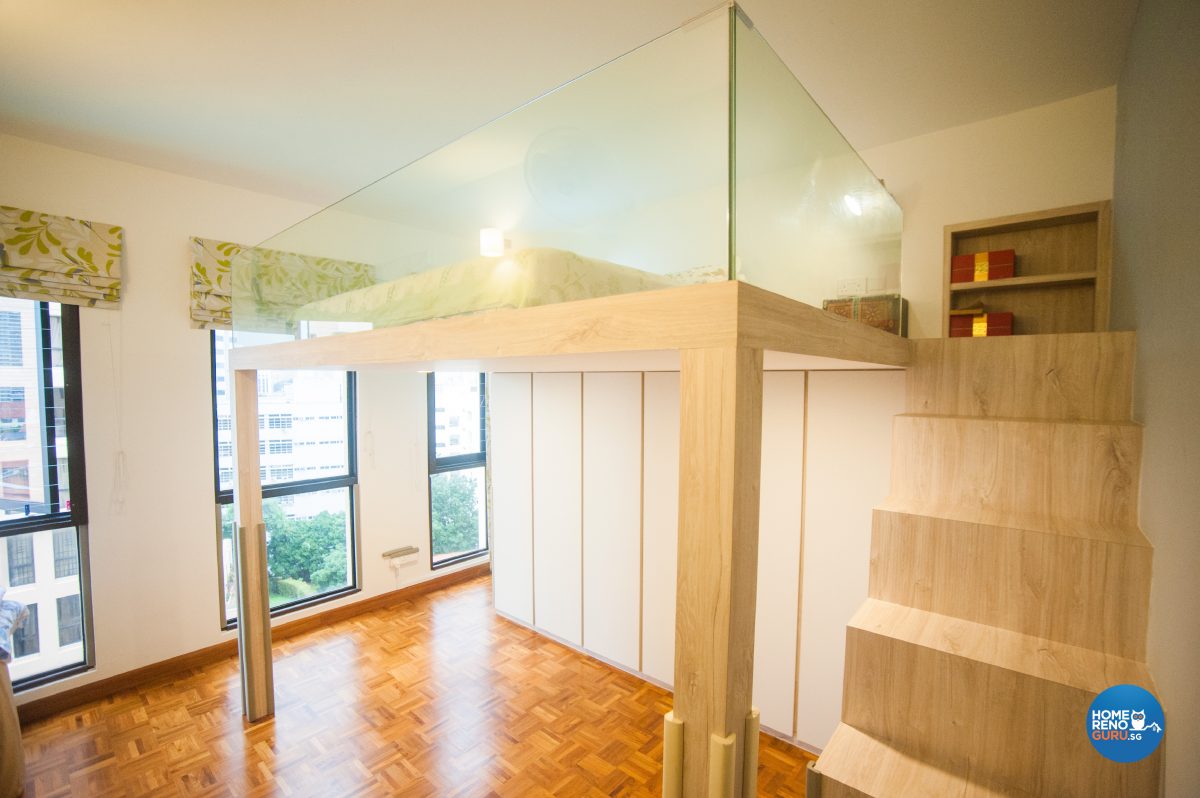 An Wei loves to play with baby An Tong in the space below the raised bed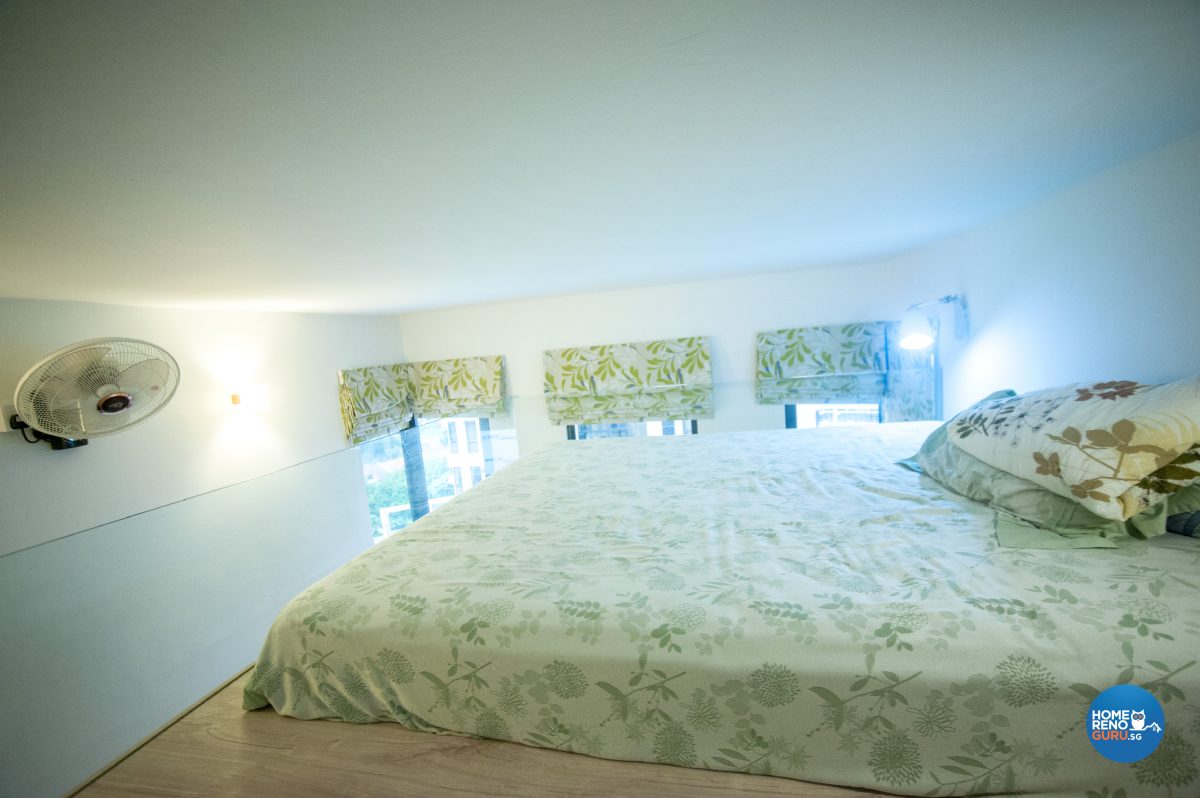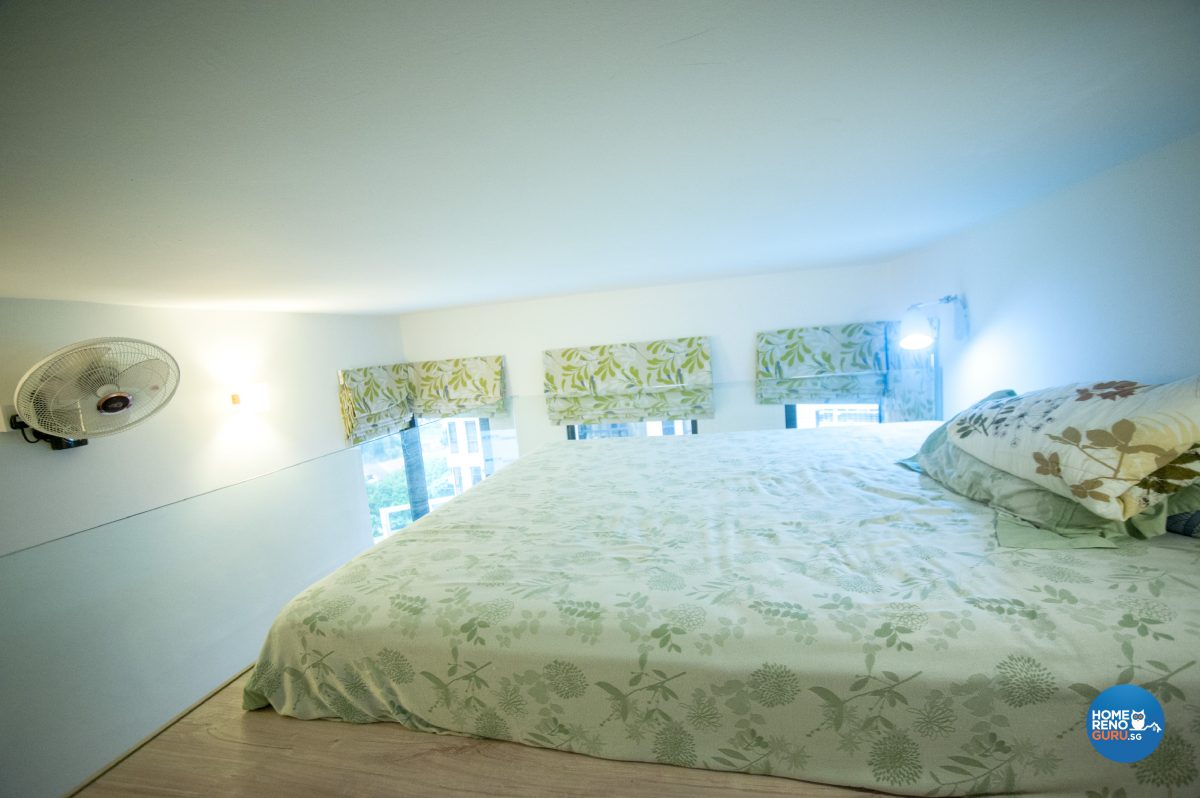 Sleeping arrangements in the loft-style master bedroom
My master bedroom is amazing! The loft bed creates a lot of space and I can play with An Tong under my bed. There is a lot of storage under the stairs, too.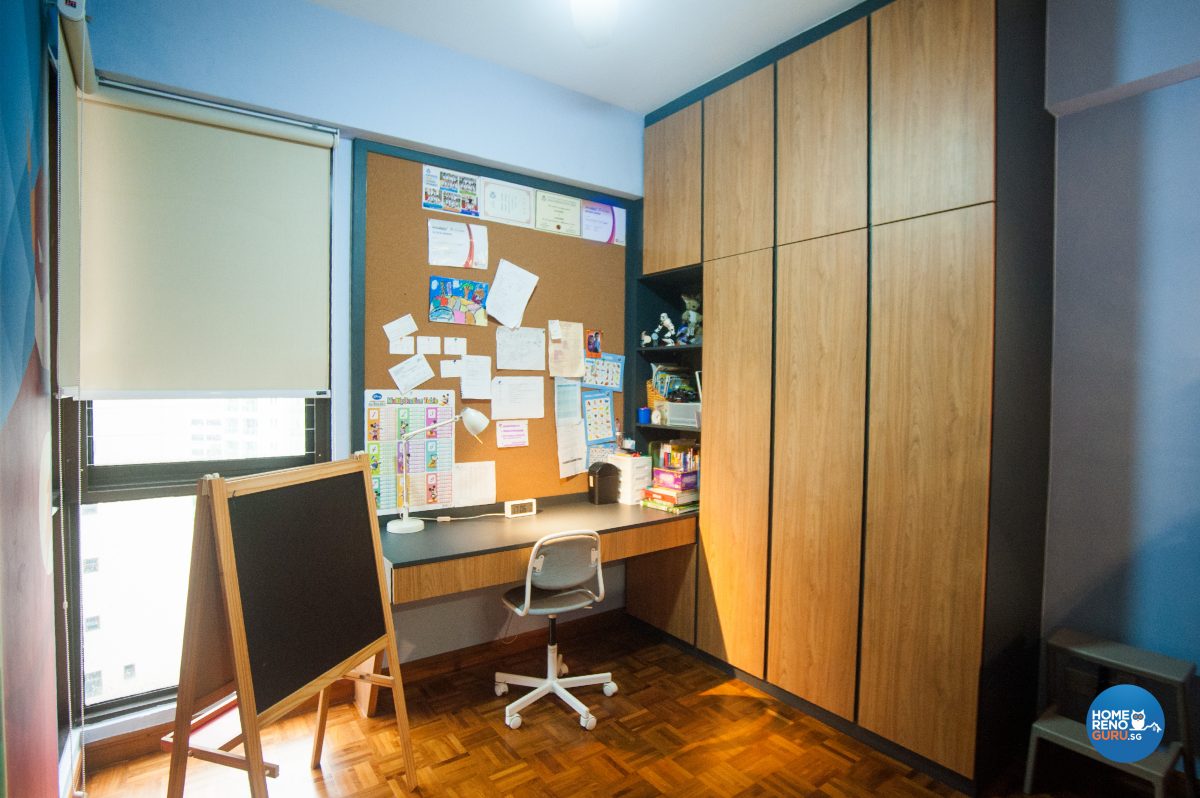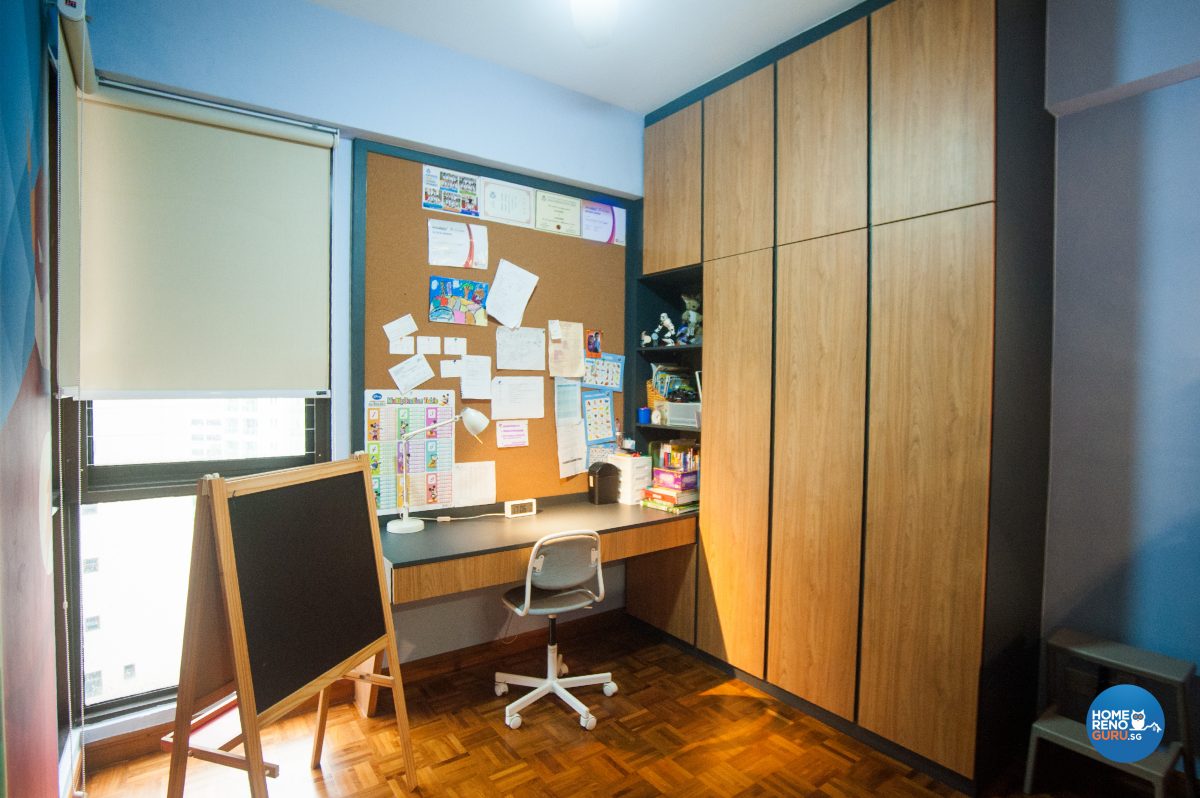 The son's bedroom has been designed to grow with him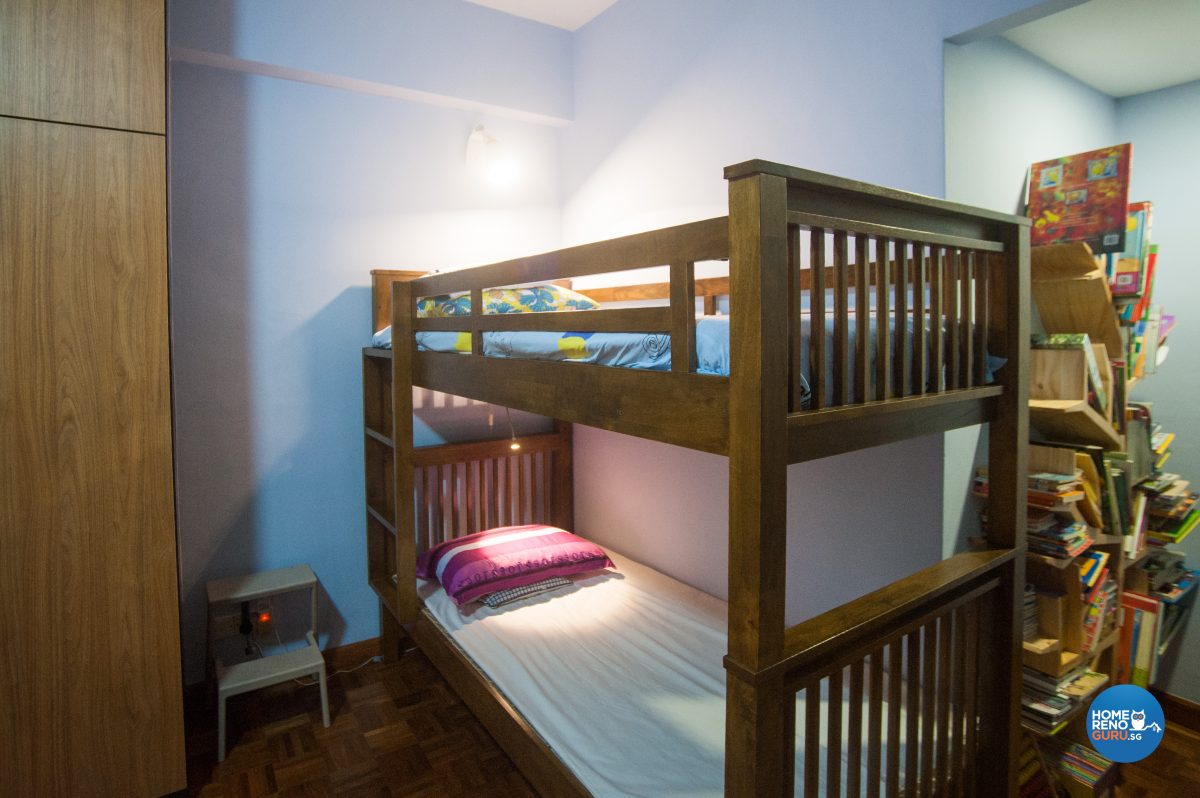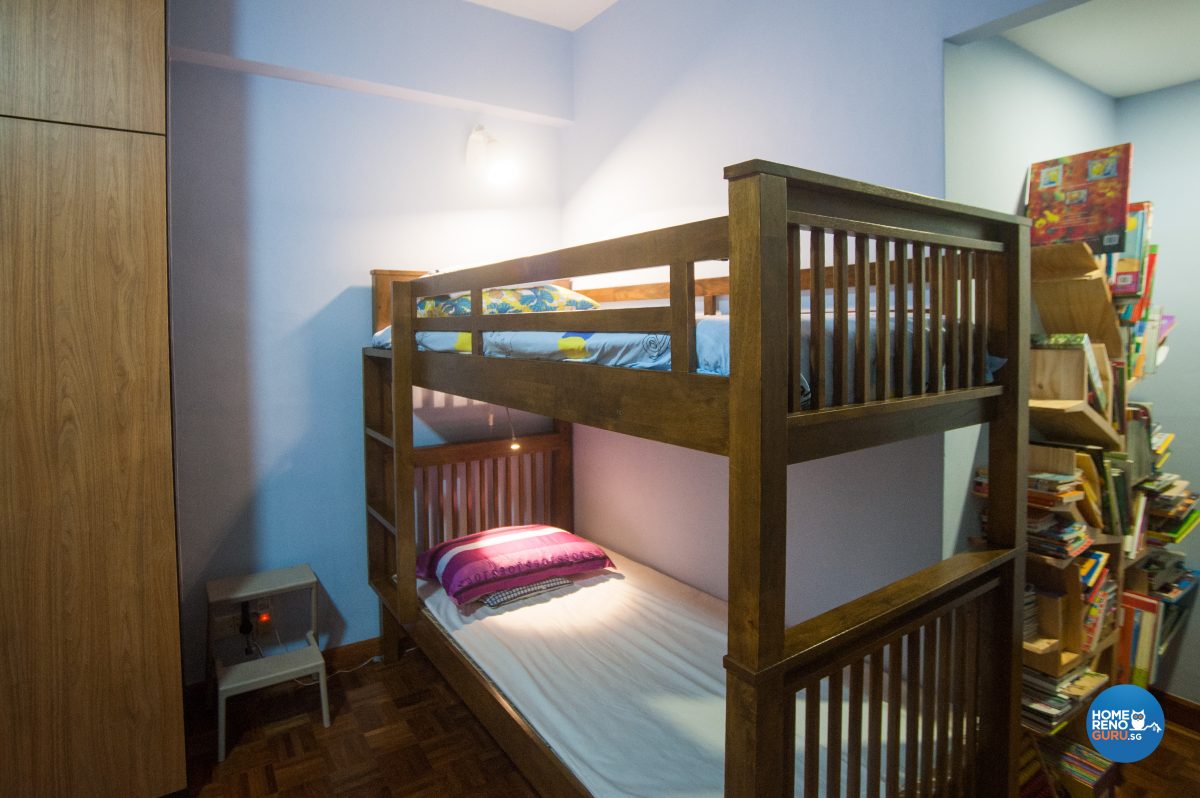 Bunk beds accommodate a visitor while saving space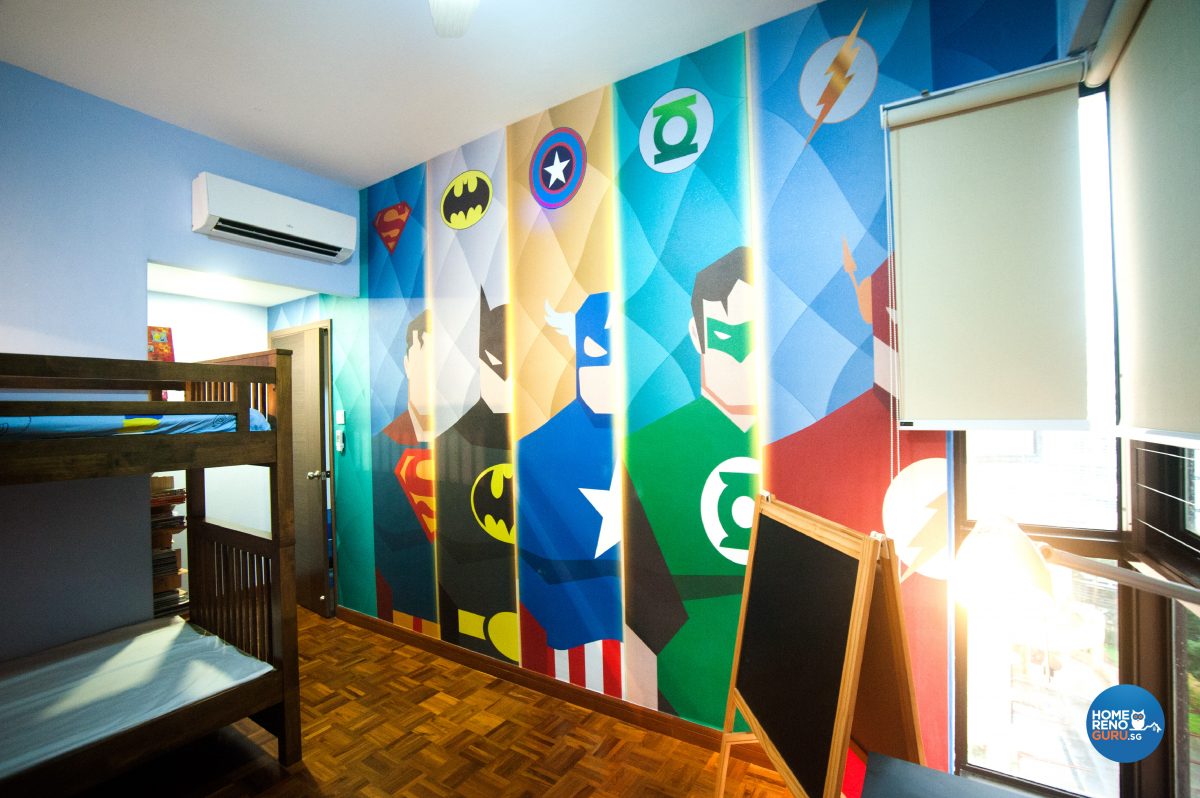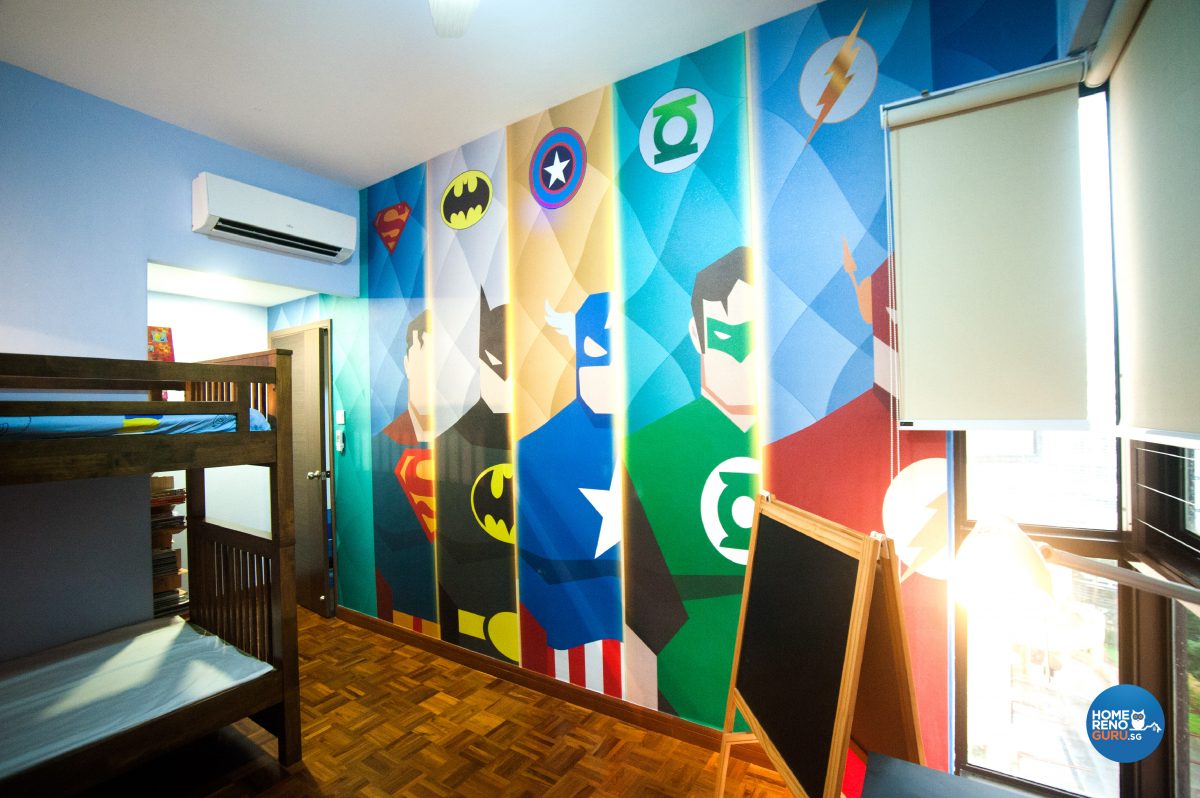 The eye-catching superhero wallpaper is a standout feature
My boy loves his room very much, especially the superhero wallpaper. I hope the room can grow up with him.
HomeRenoGuru: Do you have any advice you would like to share with other homeowners thinking about renovating their home?
Looking for Interior Designers?
Let HomeRenoGuru help!
An Wei: My advice to homeowners is to find an ID who will help you to save money, not spend money.
HomeRenoGuru: Would you recommend HomeVista's services?
An Wei: I really want to say thank you to HomeVista and Brian. They did a brilliant job, and spent a lot of time communicating with us to understand our ideas. I recommend HomeVista to everybody in Singapore!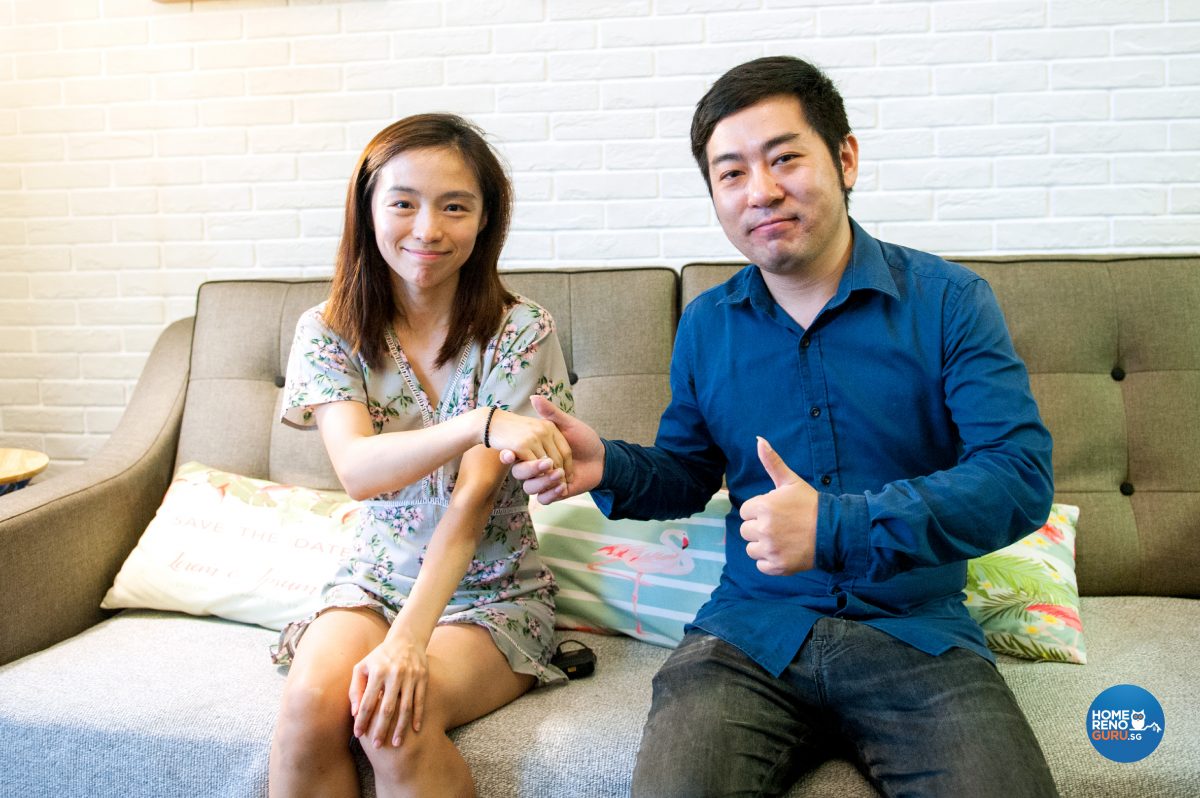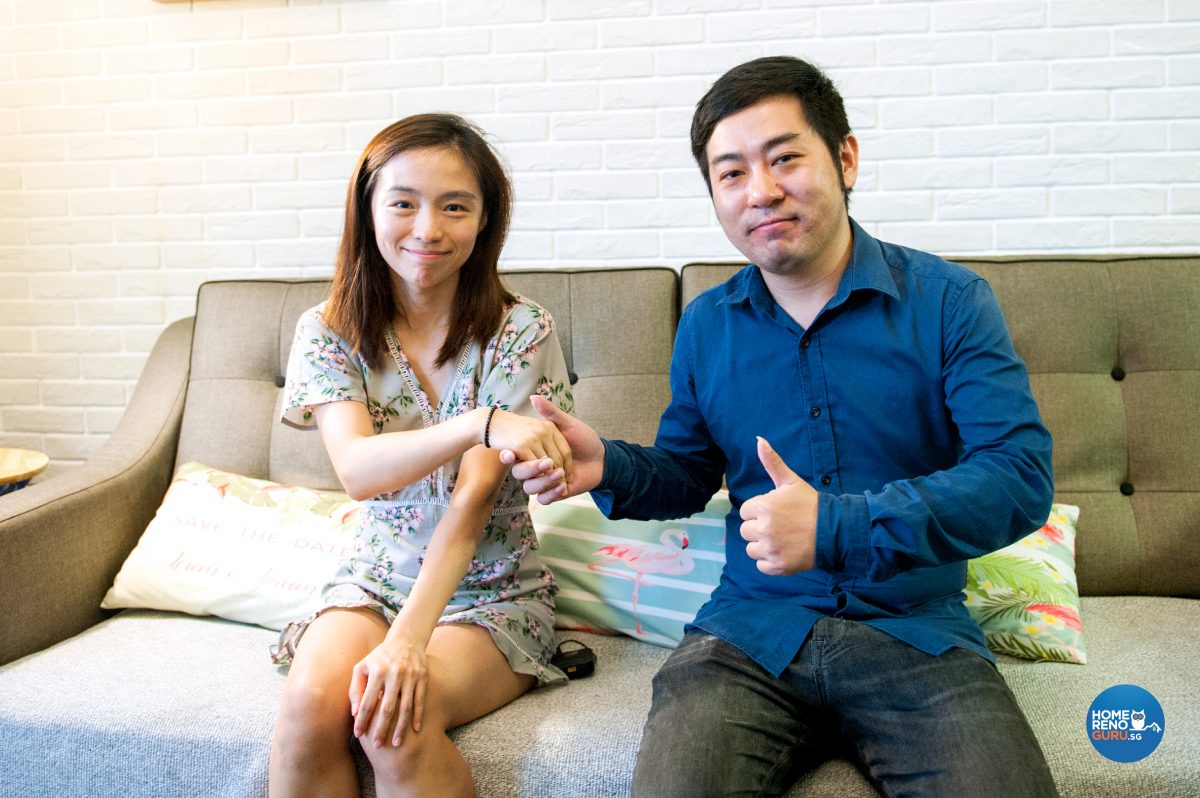 Happy customer An Wei and her compatriot and interior designer Brian Li of HomeVista