Dream Home: A Modern Victorian Gem
Elegant and timeless, Danny and Zann's modern Victorian home would look 'at home' in London, New York, or anywhere in the world. It manages to be spacious while providing abundant storage for the occupants. The homeowners are not only happy with the final result, but also delighted with the pre-sales and after-sales service provided by Albedo Design.
Project Snapshot
Name(s) of Homeowner(s): Danny and Zann
House Type: BTO 5-room HDB Flat
Size of Home: 113 sq/m
Cost of Renovation: $50,000
Duration of Renovation: 2 months
Interior Design Firm: Albedo Design Pte Ltd
Name(s) of Designer(s): Joe Lim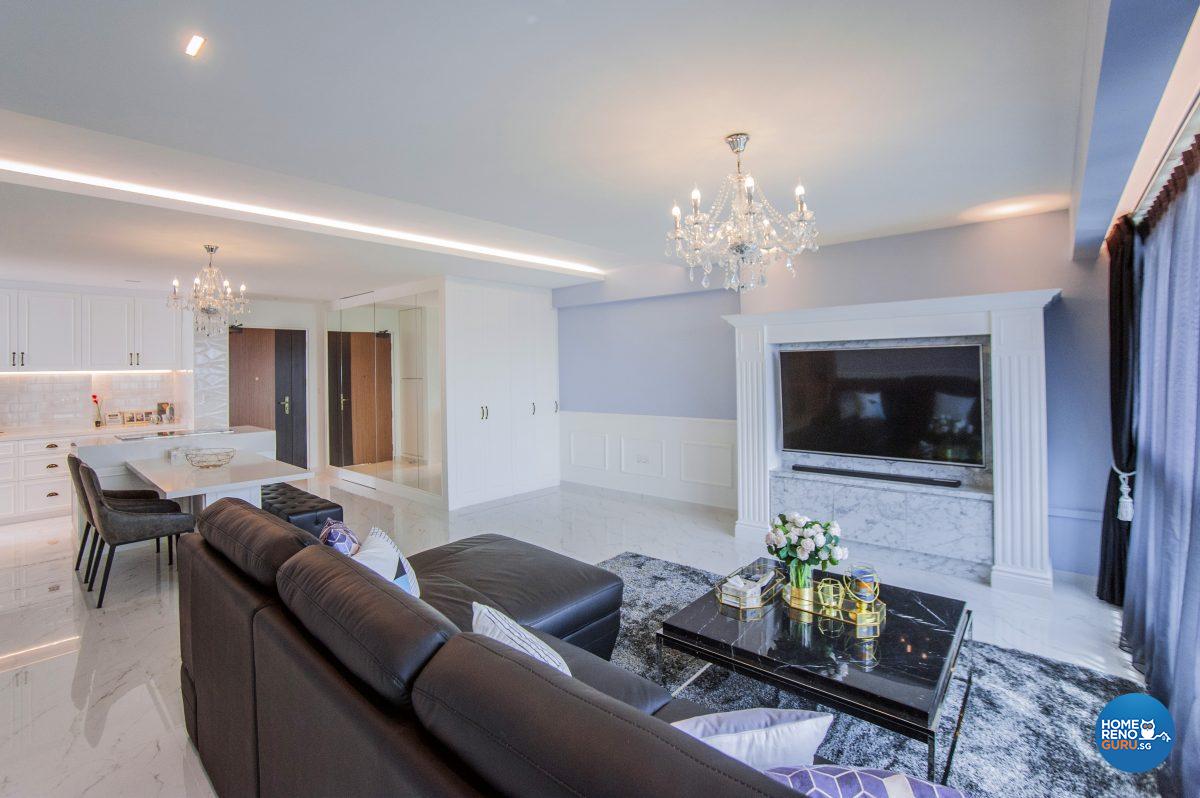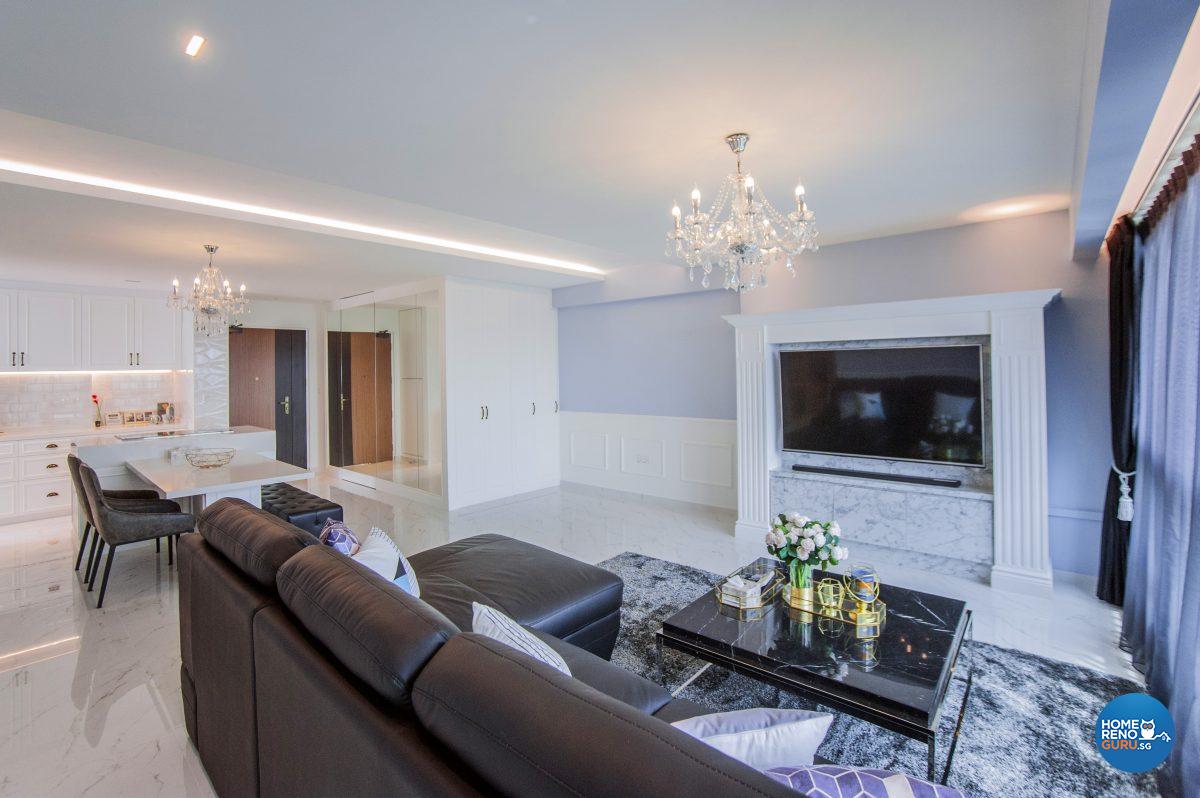 Three types of lighting and a soft grey and white colour scheme create a soothing and welcoming ambience in the living area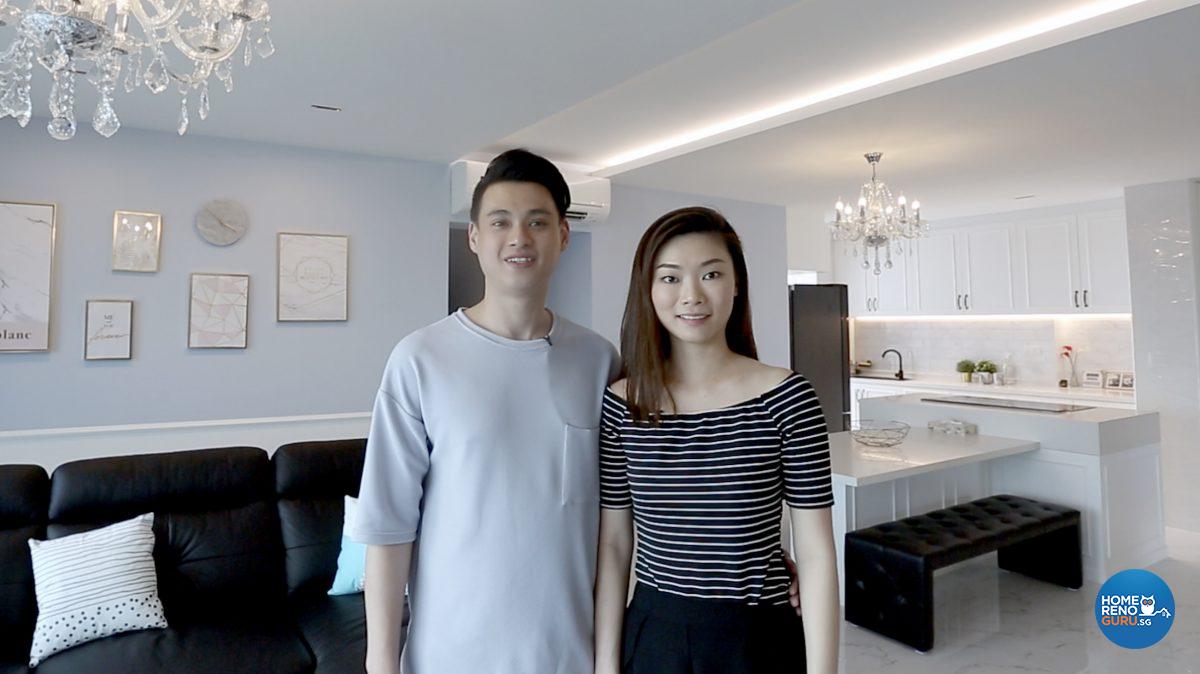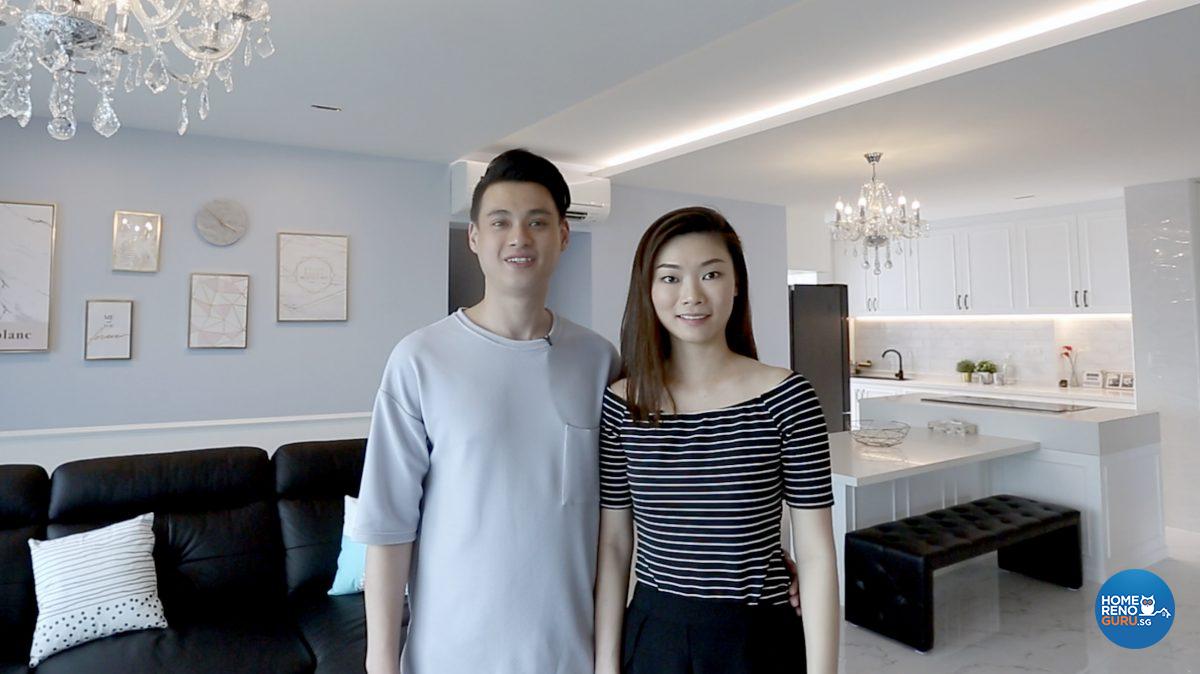 Danny and Zann in their modern Victorian gem of a home
HomeRenoGuru: How and why did you come to engage Albedo Design to renovate your home?
Danny: When we were looking for an ID, Joe from Albedo Design, who is also my friend, approached me. So after a few meetups with Joe and his team, they managed to convince me with their sincerity and competitive price. Initially they even provided free 3D drawings before I signed up for the package. This allowed us to have a clearer image and picture of what we had in mind, which is wonderful.
HomeRenoGuru: From the start, did you have a clear idea of what you wanted from your renovation?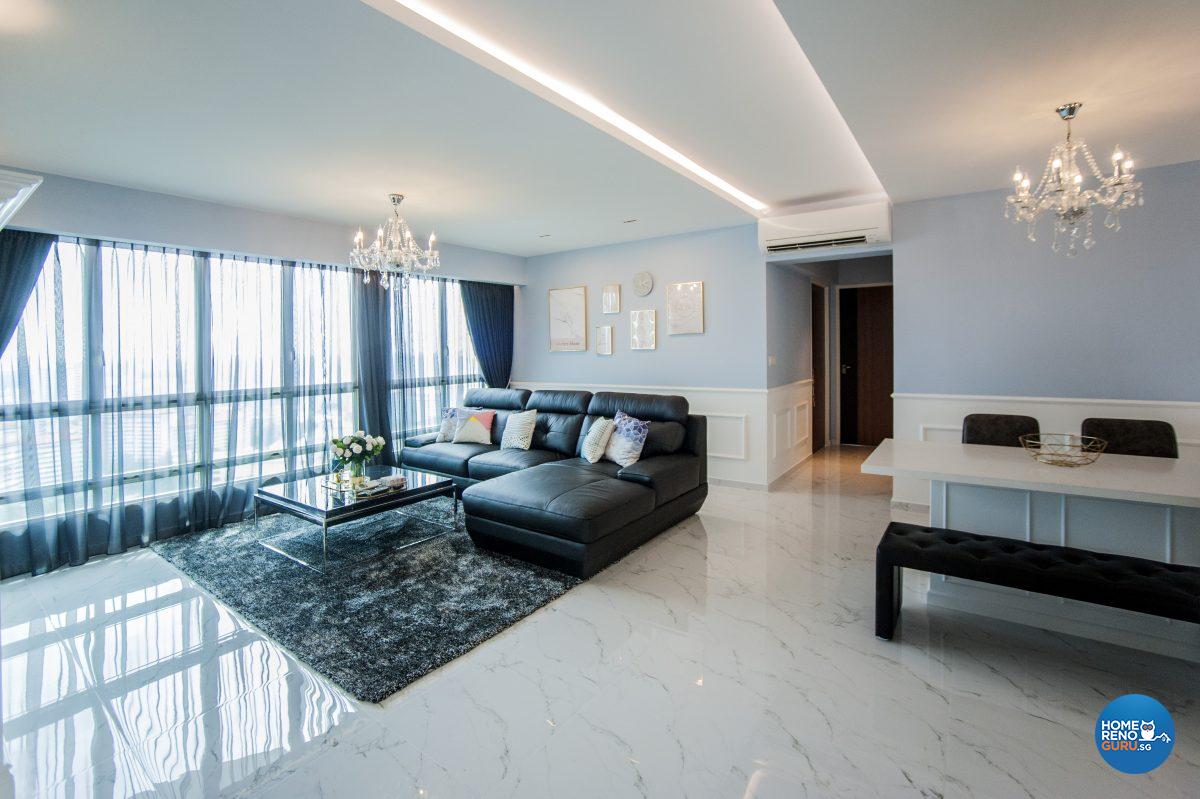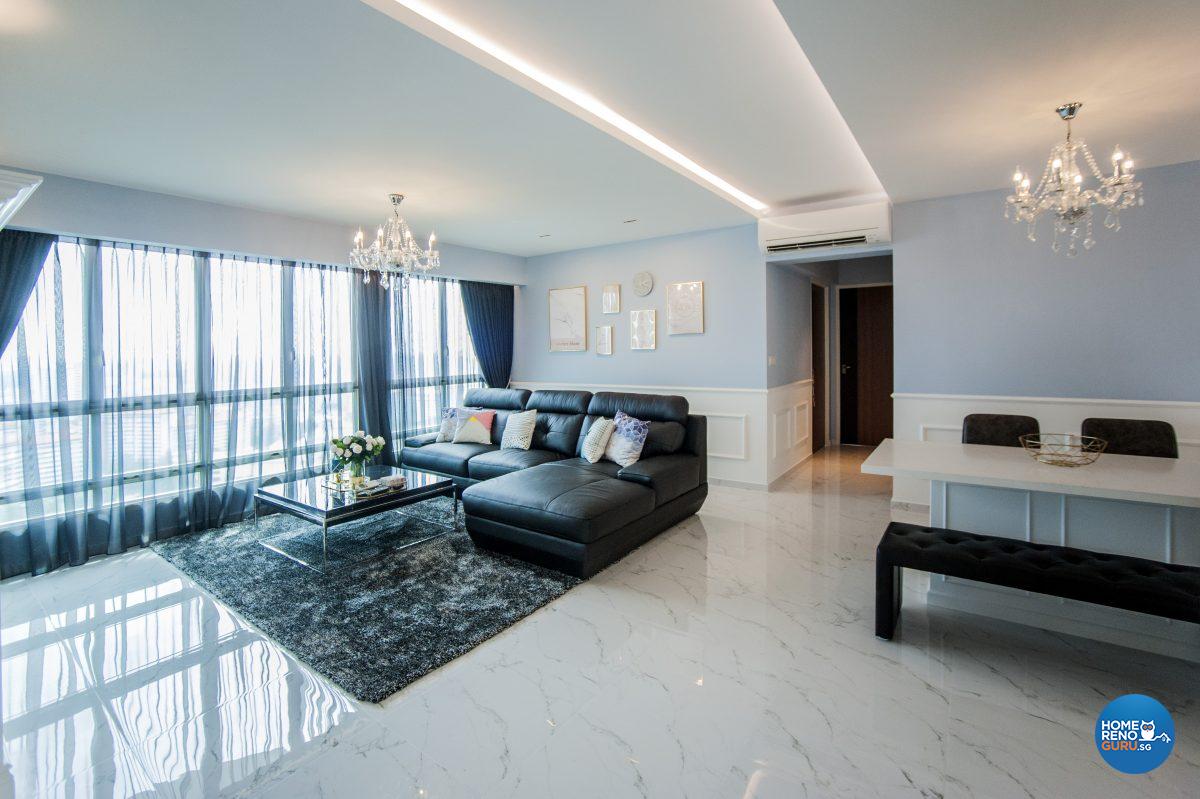 The open concept dining area flows off the living area
Danny: When we met them, we basically knew what we wanted. We told them that we wanted a modern Victorian theme and wanted our house to look more spacious and have plenty of storage.
HomeRenoGuru: How did you find the actual renovation process?
Danny: During the whole renovation process, Joe assisted me quite a lot. They also have a team of knowledgeable workers whom we liaised with consistently. Whenever there was an issue, the workers would come and assist us to rectify it. After the handover, they also dropped by to rectify any issues we had and to do some touch-ups from there.
HomeRenoGuru: What are your favourite parts of your home?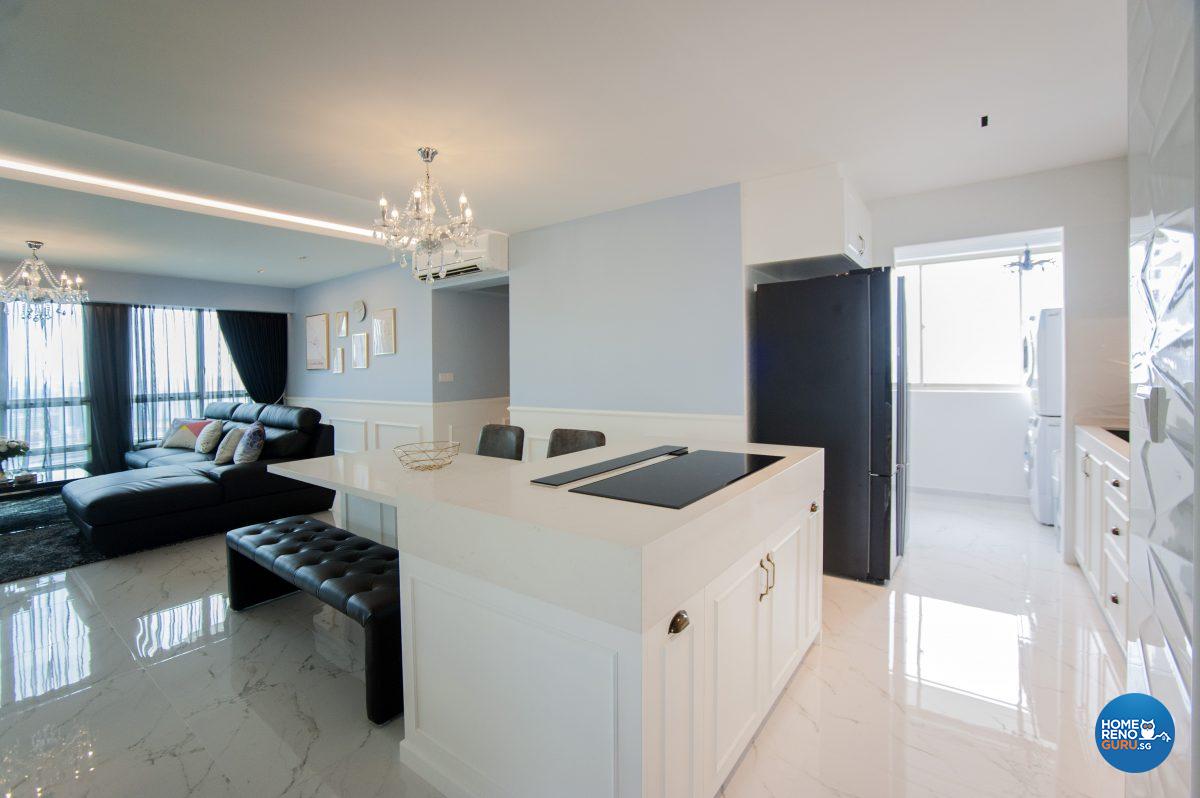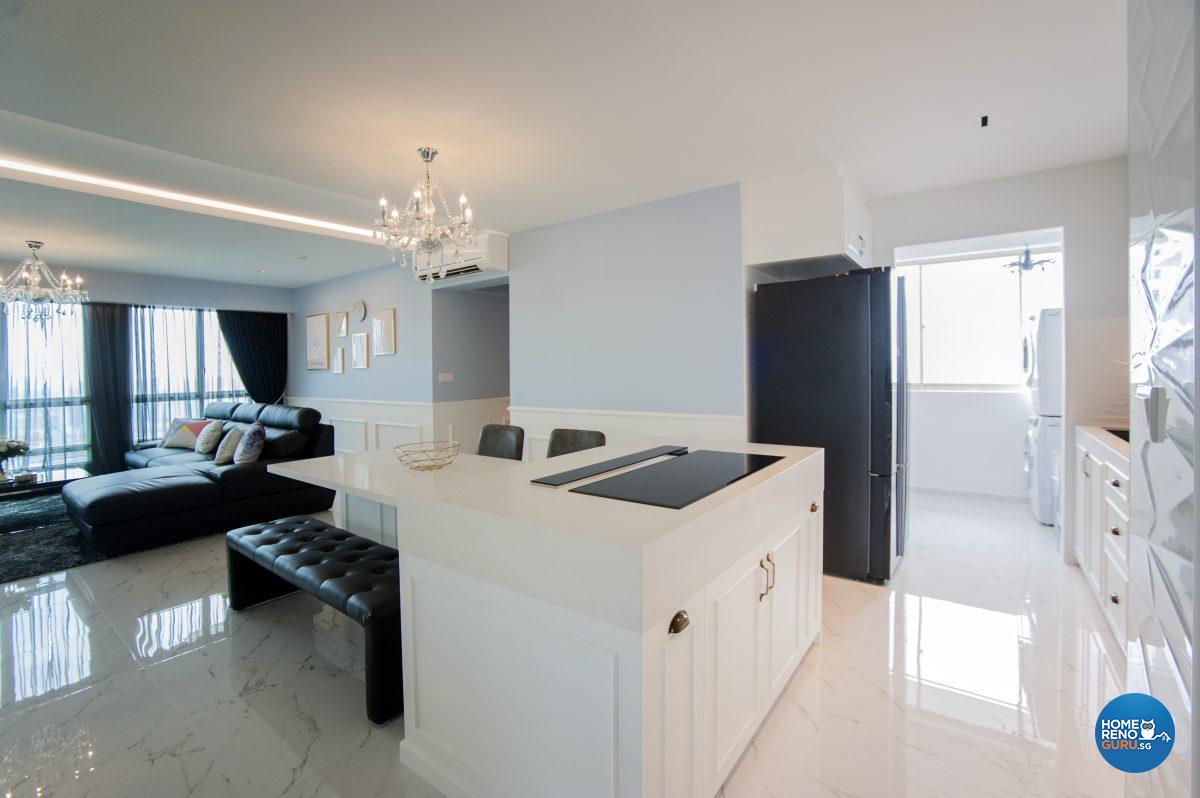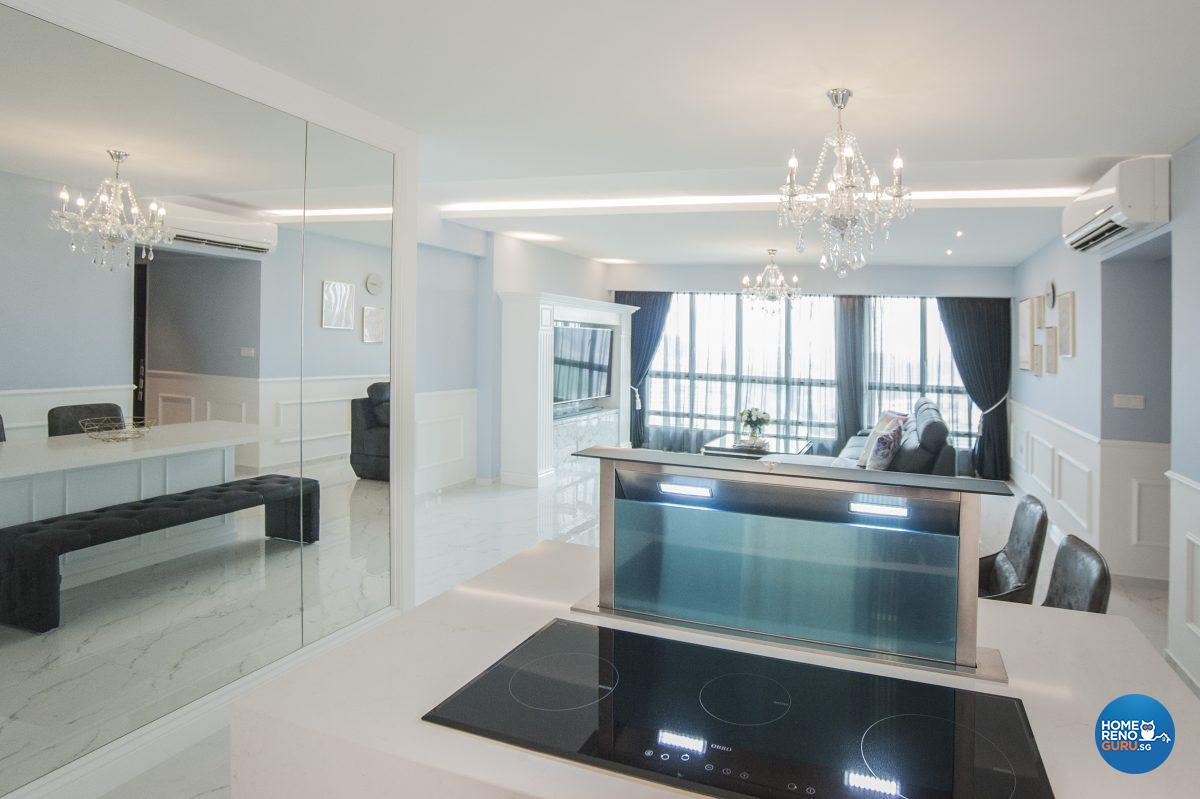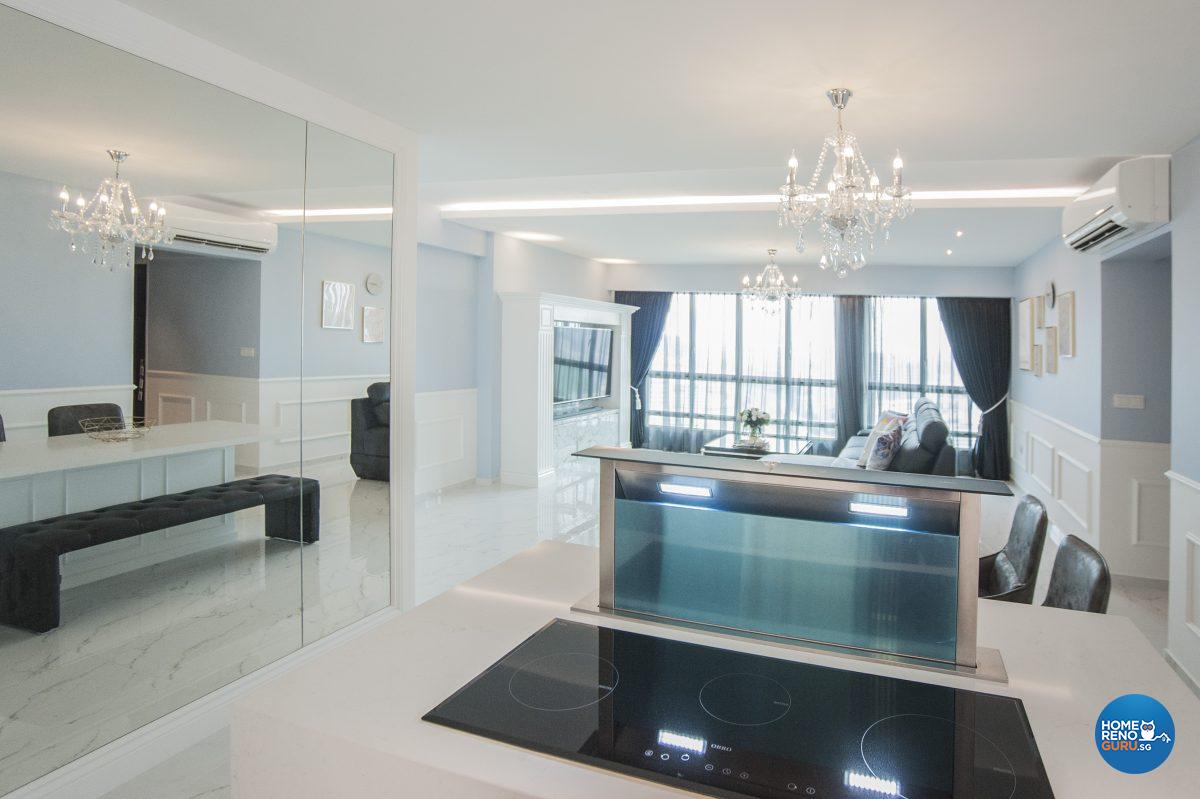 The open concept kitchen features an island counter with a cooking hob that directly adjoins the dining table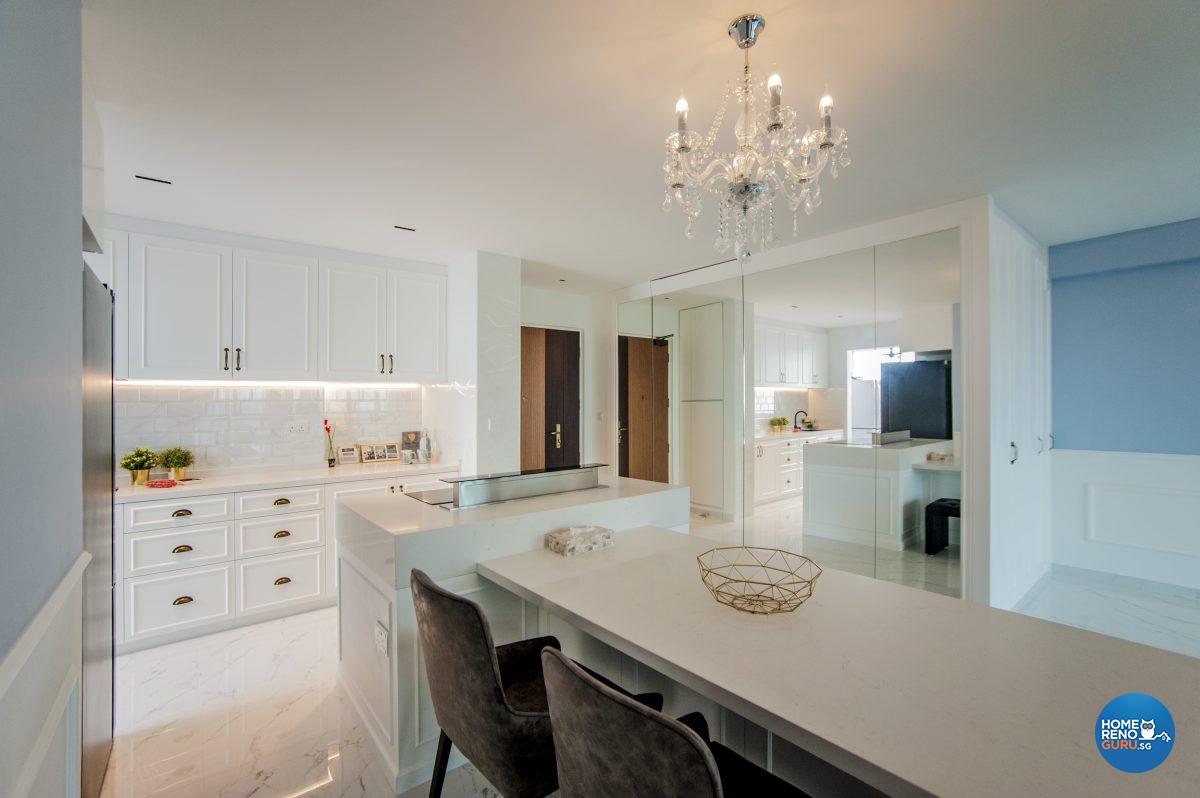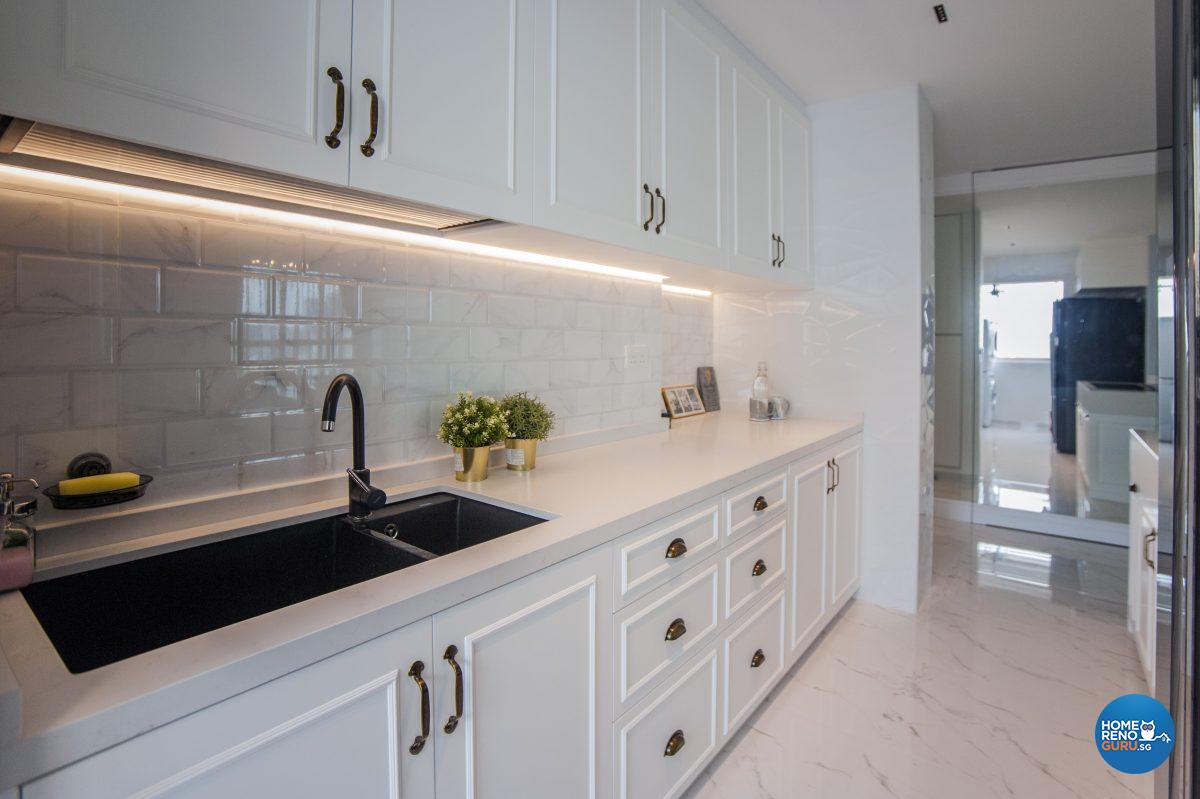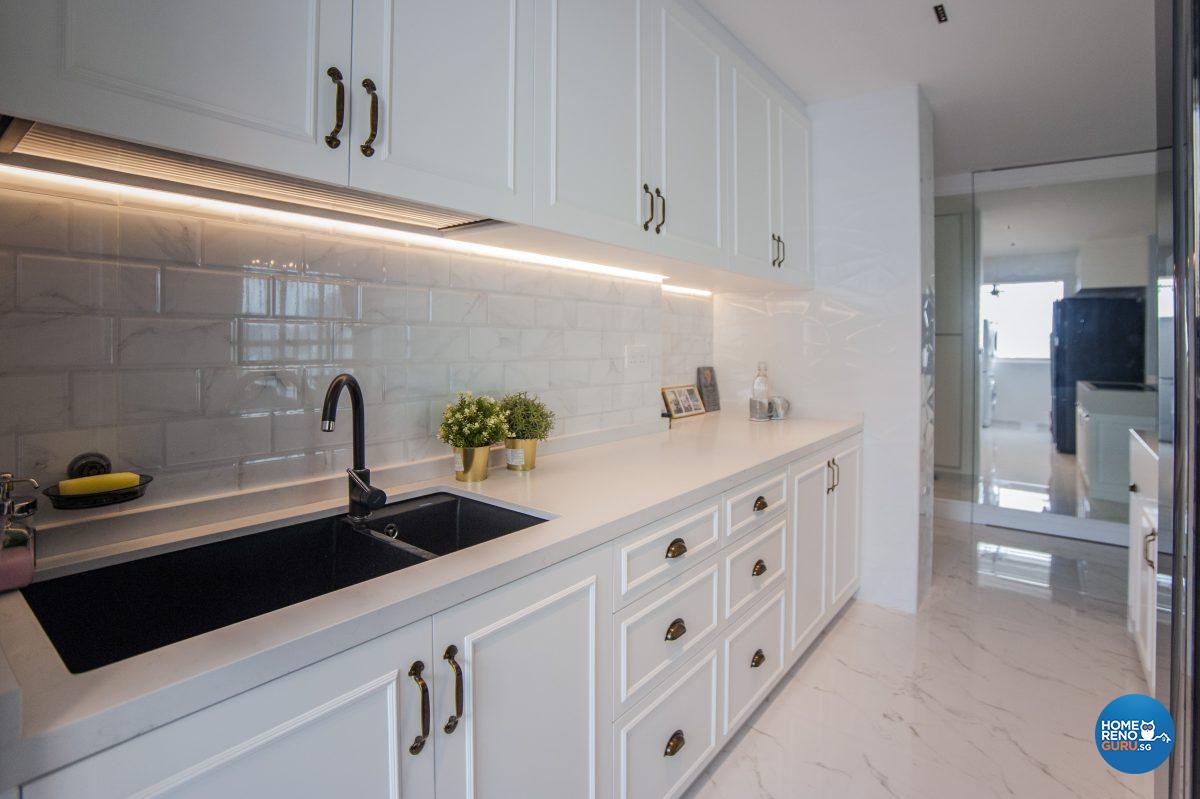 The unobstructed flow of space is conducive to cooking, dining and entertaining at home
Danny: My favourite part of my home is actually the open concept kitchen. It has a lot of storage and preparation space. The island connecting to my dining table is also what we always wanted, where food can be served direct from the hob after cooking.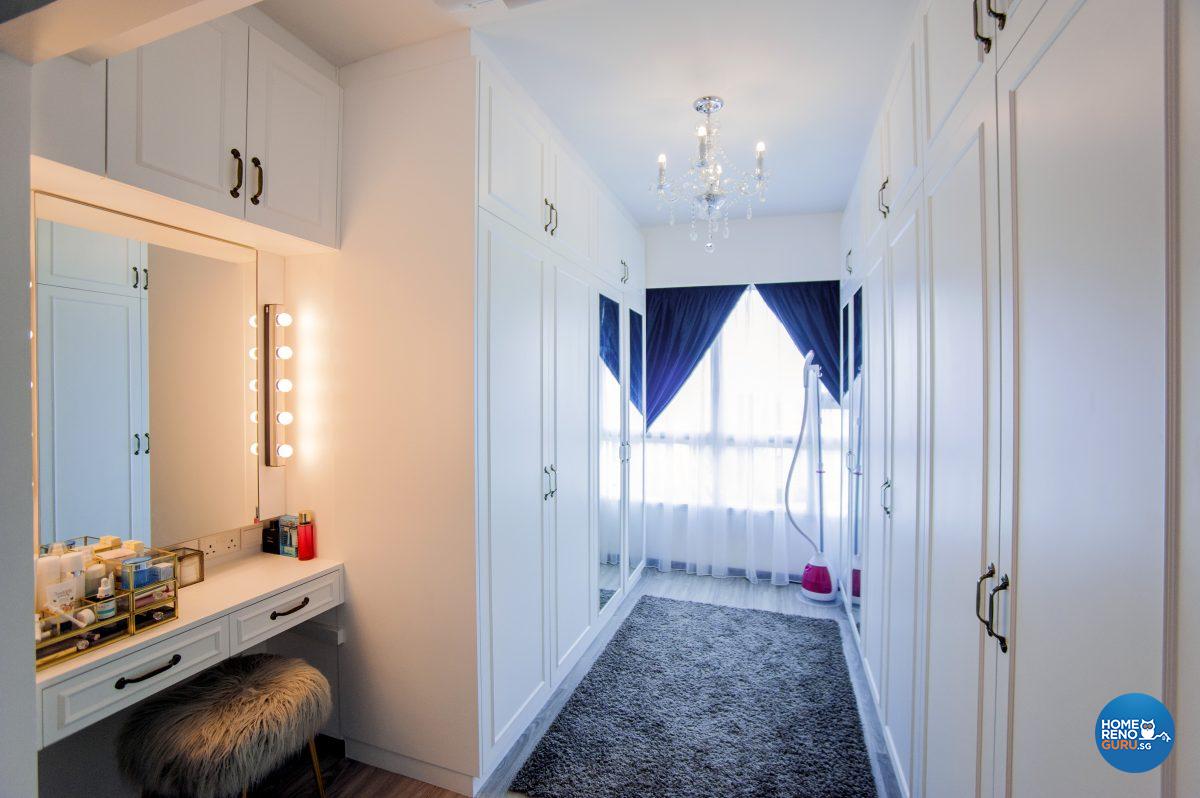 The walk-in wardrobe was created by hacking a wall and combining two rooms
My wife loves the walk-in-wardrobe a lot. The whole space is well utilised which has a lot of storage for her as well. So this was all made possible by hacking off one of my rooms and combining it with another.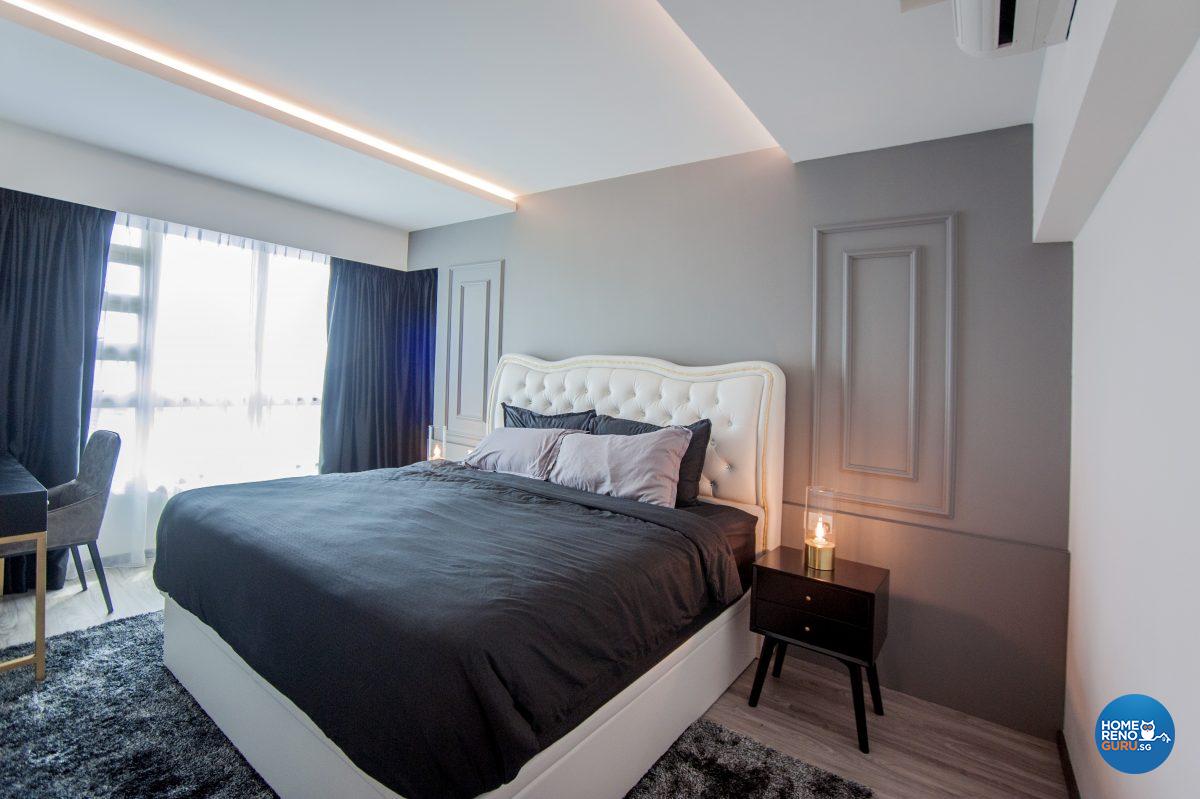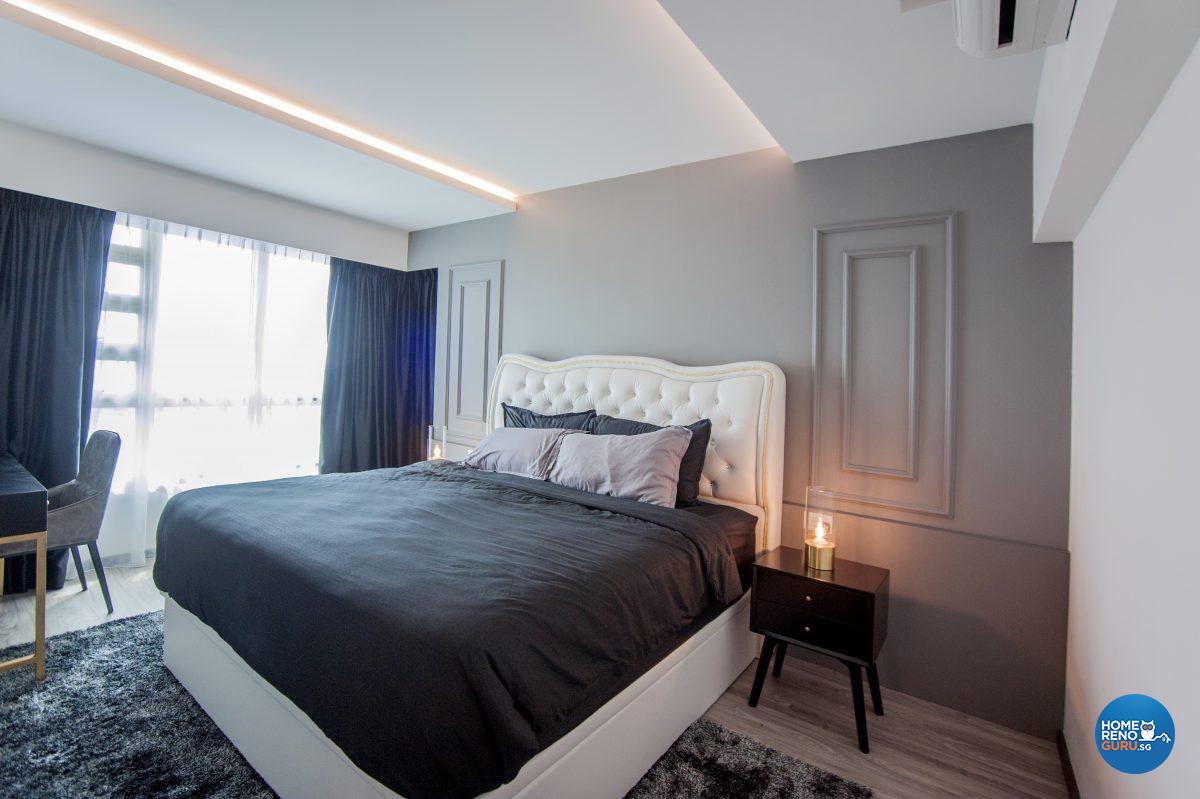 Warm lighting softens the chic monochromatic palette of black, white and grey in the master bedroom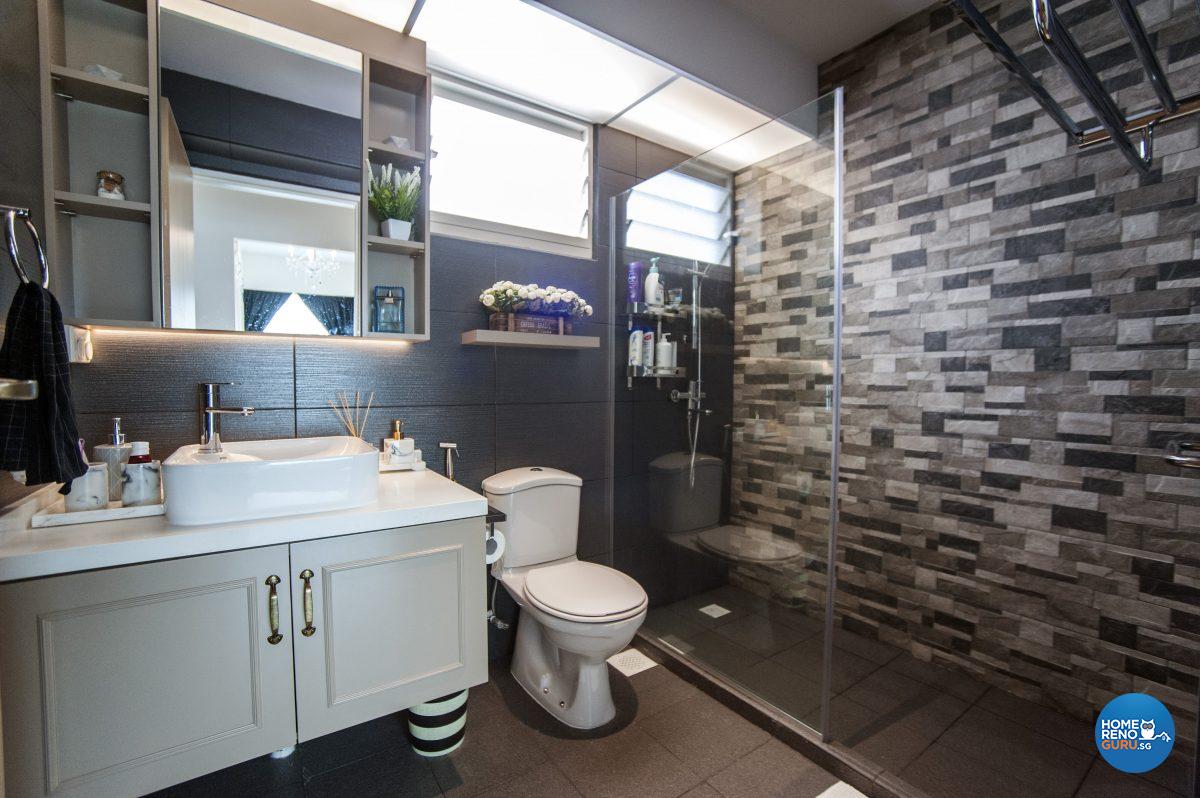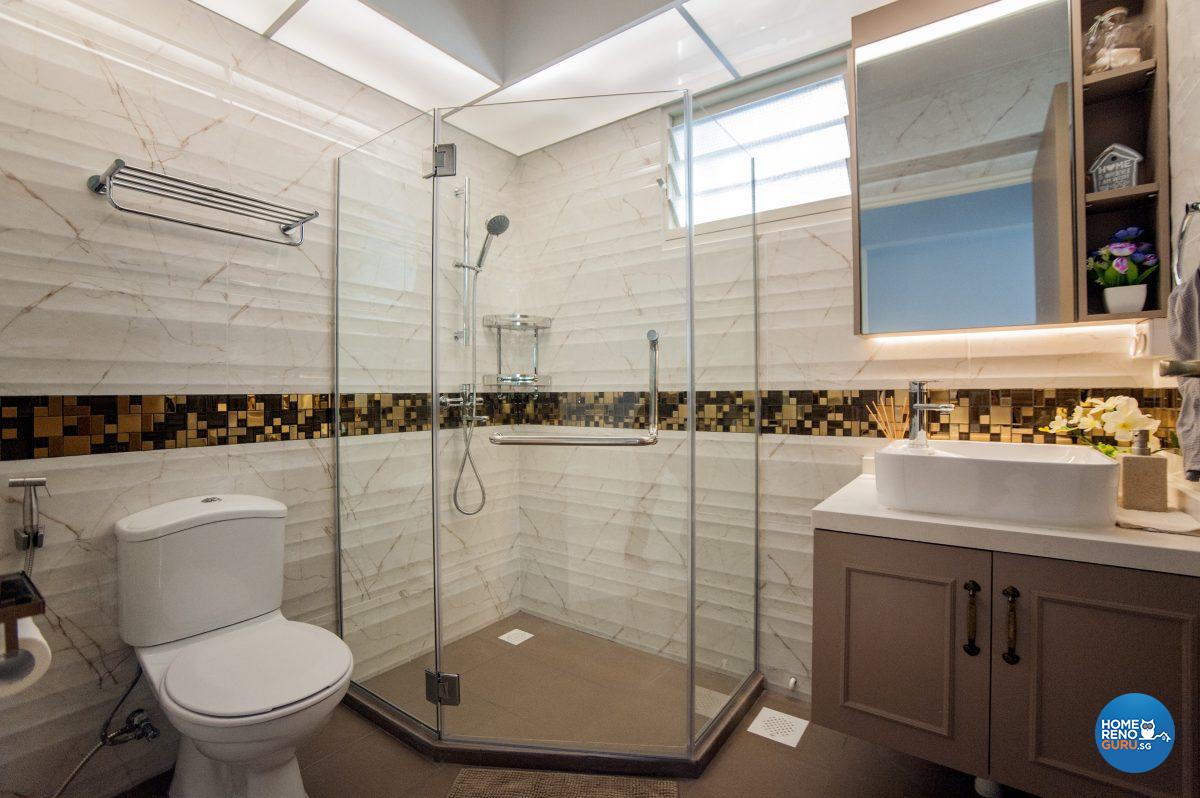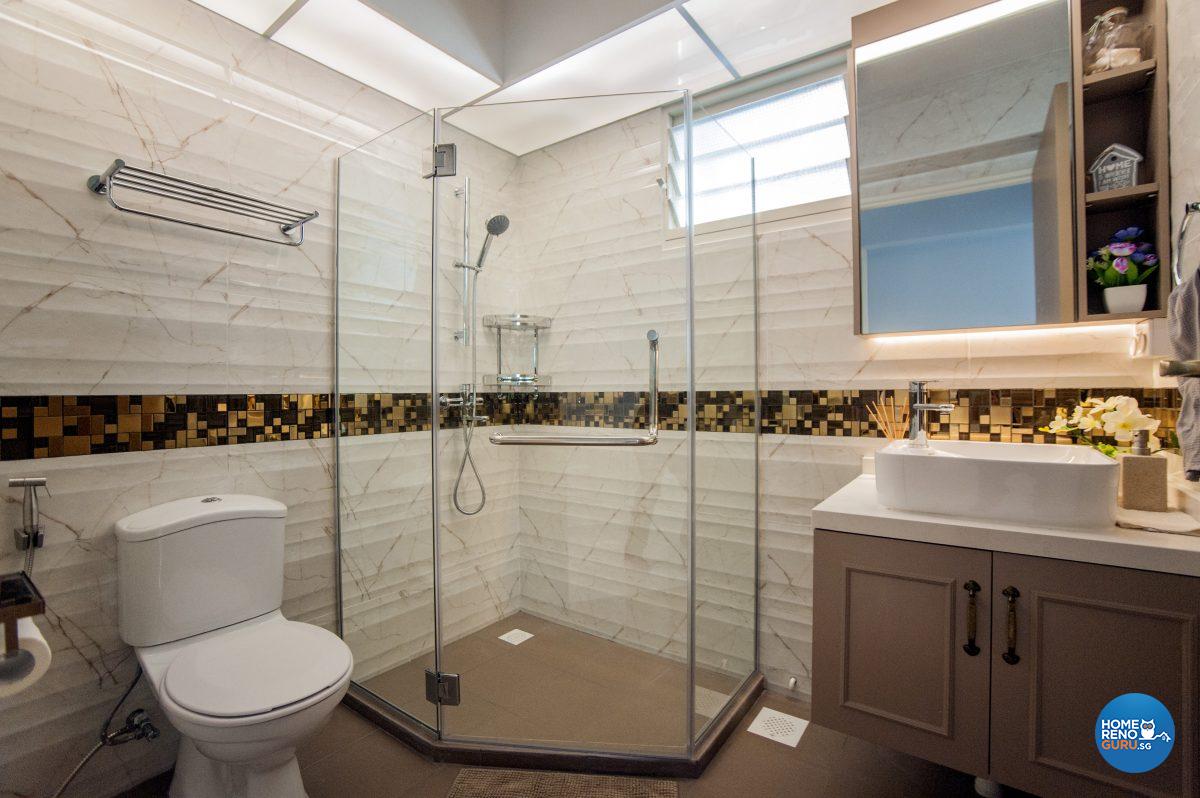 The master bathroom continues the colour scheme established in the master bedroom, while the common bathrooms opts for light neutrals
For the bathroom, we wanted a hotel-styled bathroom with minimum lights. So Joe actually gave us a selection of the range of tiles that we could have and we managed to choose the one that what you see currently, which is beautiful!
Looking for an estimate of your renovation costs?
Let HomeRenoGuru help!
HomeRenoGuru: Would you recommend Albedo Design and Joe to other homeowners?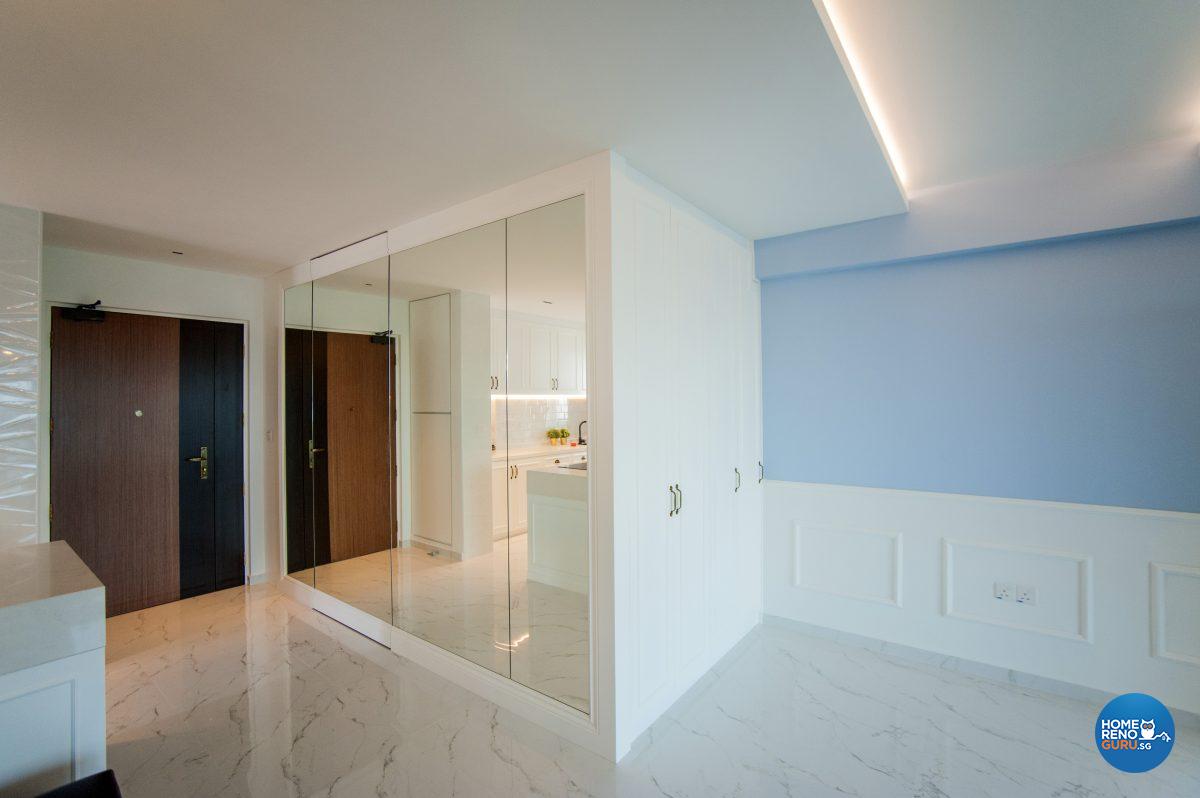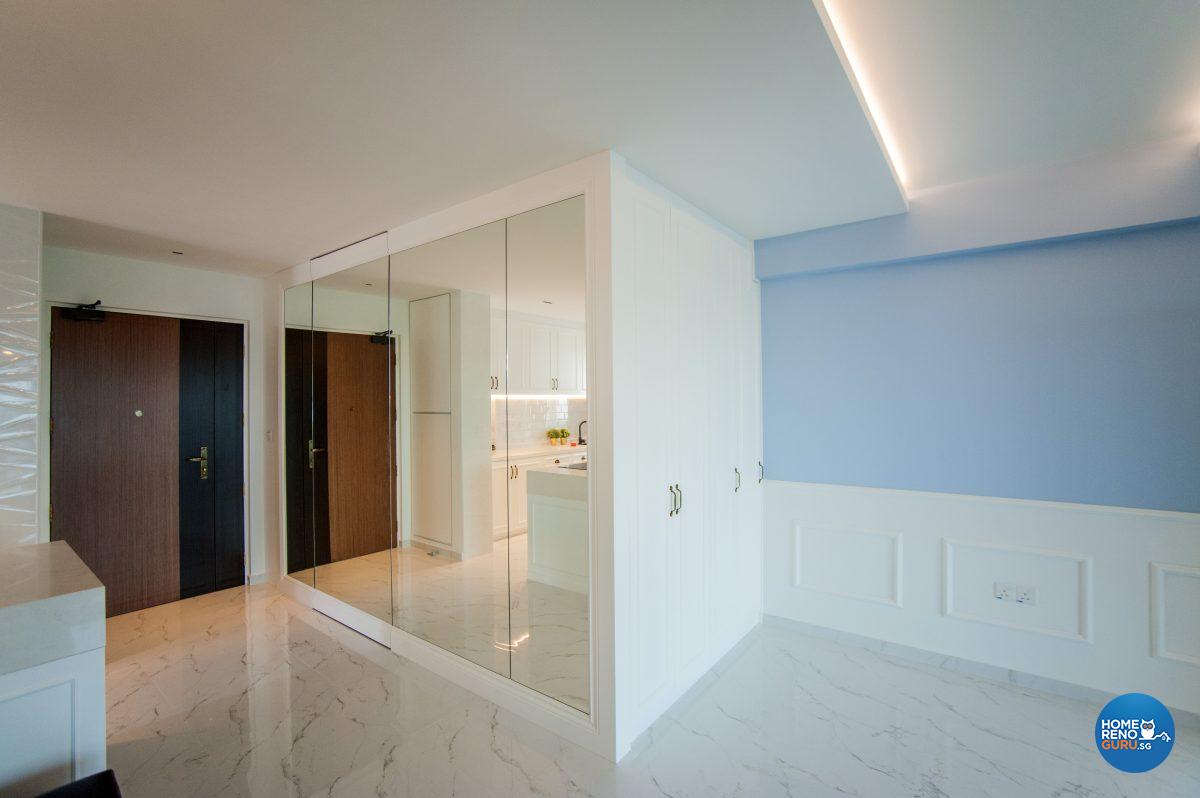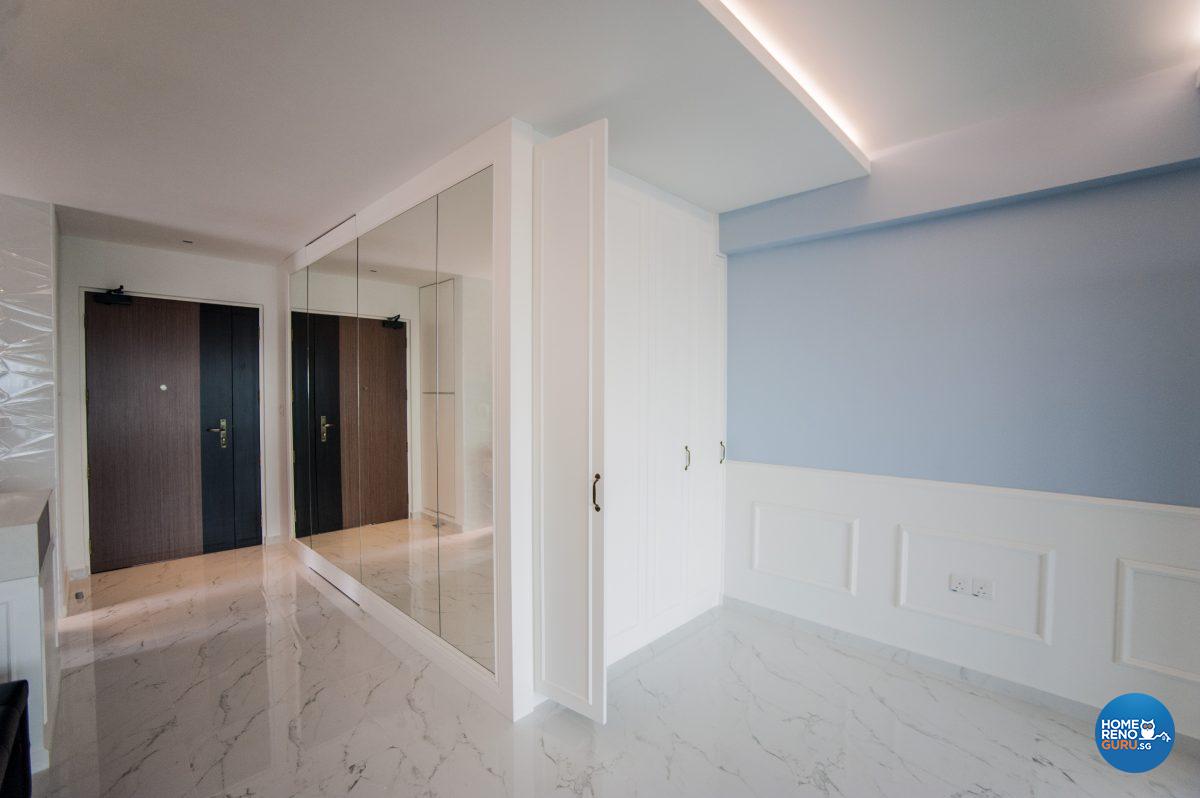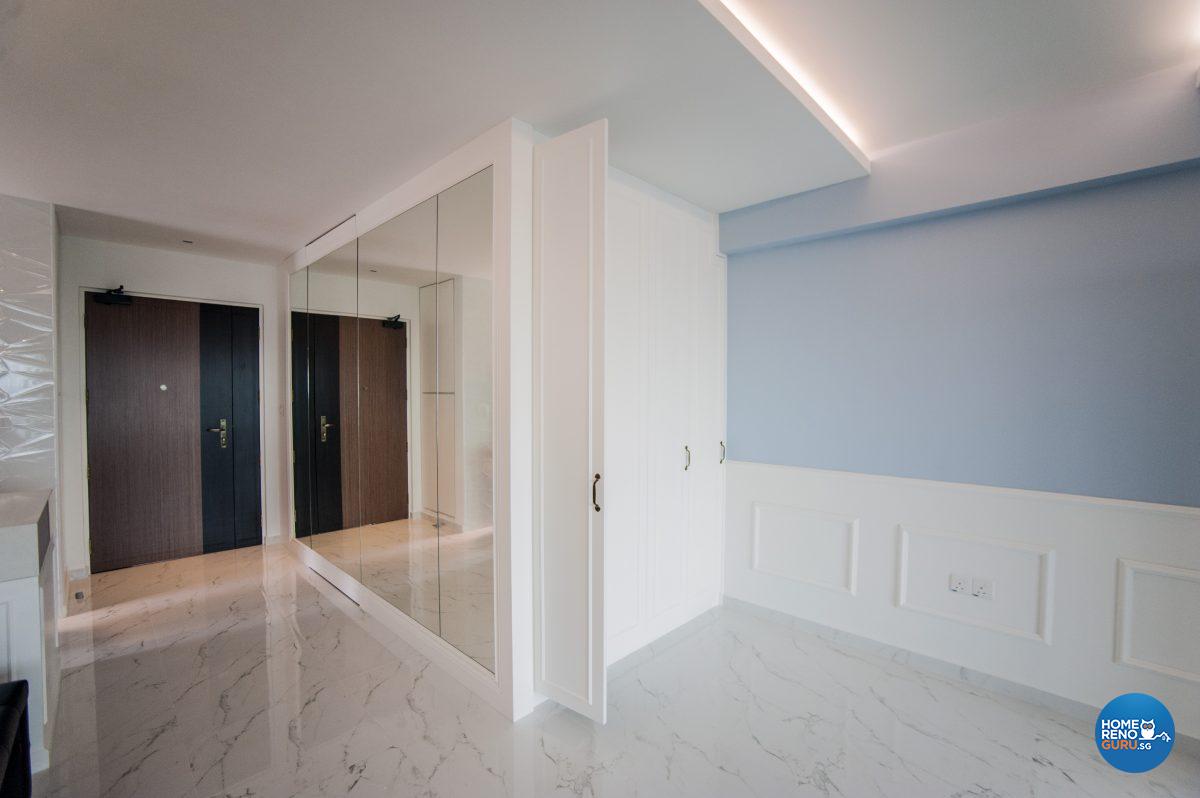 A mirrored panel conceals the bomb shelter cum storeroom and adjoins a floor-to-ceiling shoe cabinet at the entrance
Danny: I would recommend Albedo Design for their remarkable after-sales service, and for the fact that they do not charge a single cent for their 3D drawings before signing up with them.
I would like to thank Albedo Design for giving me this lovely home. Thank you Joe, thank you Albedo Design. Thank you!