Dream Home: A Little Bit Industrialish, A Little Bit New York Loft and a Splash of Peranakan
Jeremy and Yi Ling's cosy and eclectic nest is so full of personality that you feel you know the couple well after just one visit. Also home to Yi Ling's mother, their 9-year-old daughter Anya and pooches Max and Velvet, the decor is entirely original. It is testament to the owners' imagination and the designer's commitment and creativity that the 'glue' held everything together so seamlessly.
Project Snapshot
Name(s) of Homeowner(s): Jeremy Lee and Yi Ling
House Type: 5-room resale HDB flat
Size of Home: 125 sq m
Duration of Renovation: 3 months
Cost of Renovation: $80,000
Interior Design Firm: Ace Space Design Pte Ltd
Name(s) of Designer(s): JC Low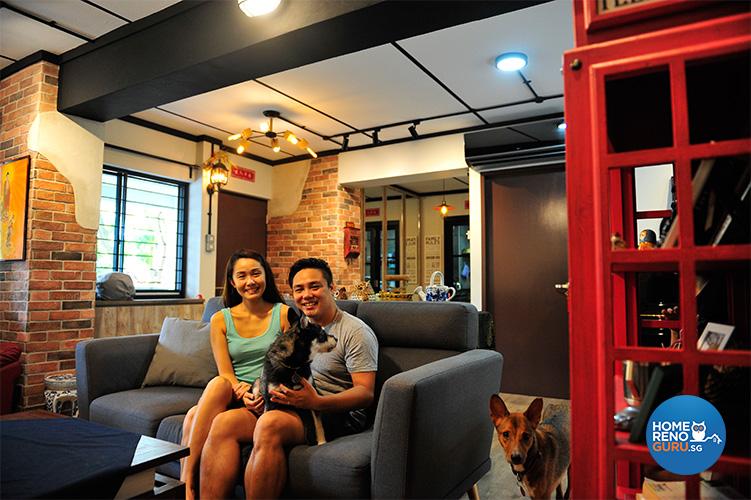 Yi Ling, Jeremy and friends Max and Velvet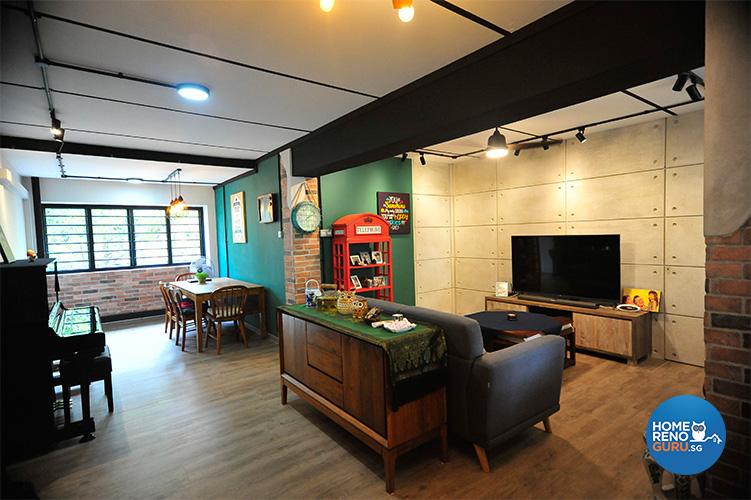 Emerald green contrasts with the industrial staples of concrete, brick and timber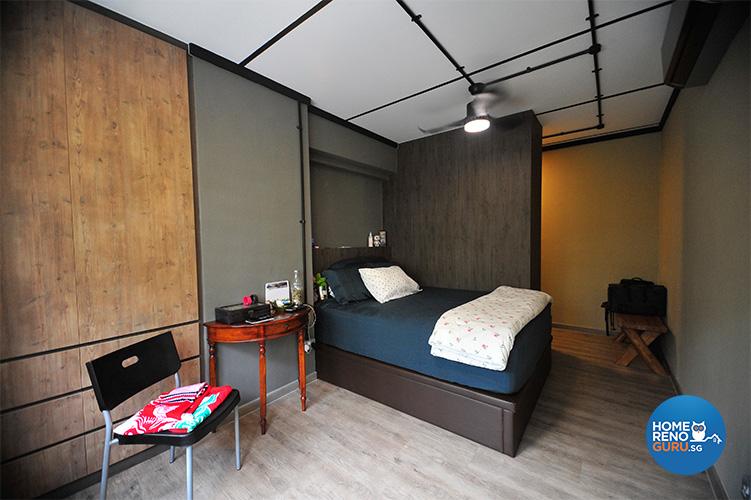 A blend of textures and subdued colours envelops the master bedroom
HomeRenoGuru: How and why did you choose your ID firm?
Jeremy: It actually took us some time before we decided on Ace Space. Nick, the director, really impressed us by his on-the-spot drawings of what we actually described in terms of the design. But of course we kept our poker faces. We said – okay we'll come back to you. Then when we went back, my wife and I were just like – Wow!
Looking for an estimate of your renovation costs?
Let HomeRenoGuru help!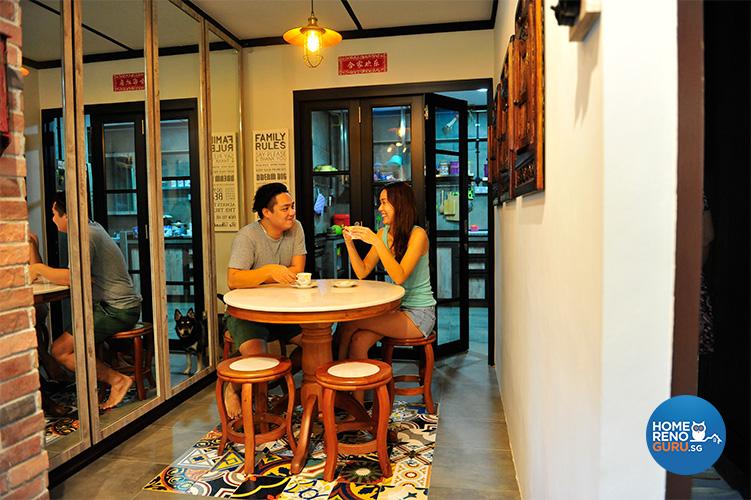 Taking tea in the cosy kopitiam corner
HomeRenoGuru: Did you have a clear design brief?
Jeremy: My wife and myself had a clear idea of what we wanted. We wanted it to be industrialish, but at the same time it had to be practical and cosy. Then with the Peranakan mirrors and the kopitiam table, we decided that we would have this cosy little kopitiam area in which we could actually have our afternoon tea.
I wanted the house to have a 'Friends' kind of vibe, and a New York loft kind of feel. Fortunately our designer, Miss JC Low, managed to glue all our ideas and concepts together, and this is what you have… Voila!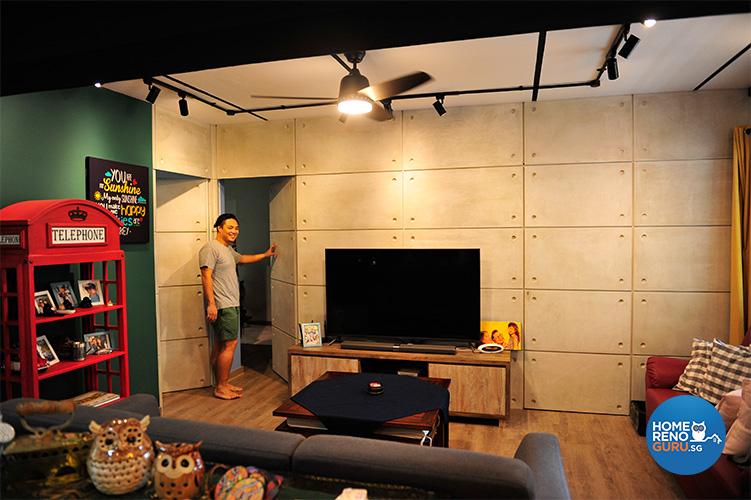 The concrete panelled wall behind the TV conceals three doors
HomeRenoGuru: Do you have any general advice for homeowners contemplating a renovation?
Jeremy: A piece of advice I can actually share with homeowners looking to renovate their place is to take note and pay attention to plumbing works and electrical works, because if these things fail, it's going to be really costly to rectify.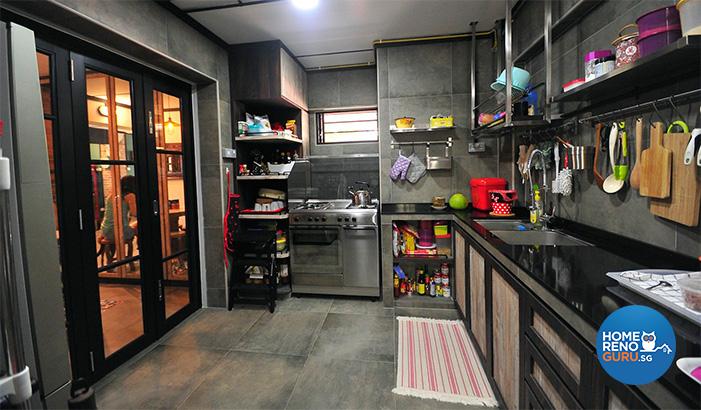 The dark grey and black kitchen defies conventional wisdom in feeling spacious
HomeRenoGuru: Would you recommend Ace Space Design to other homeowners?
Jeremy: I'd definitely recommend Ace Space to homeowners looking to renovate their houses. I love my home, and I look forward to coming home every day!