Dream Home: A Humble and Cosy Home
New parents Karen and KK built a cosy nest in which to raise their lovely baby daughter Katie, with the help of their obliging designer Andy from U-Home Interior Design. They enjoyed the process, and they love the results. Hear their story.
Project Snapshot
Name(s) of Homeowner(s): KK and Karen
House Type: 4-room BTO HDB Flat
Size of Home: 93 sq m
Duration of Renovation: 3 months
Cost of Renovation: $40,000
Interior Design Firm: U-Home Interior Design Pte Ltd
Name(s) of Designer(s): Andy Lim

The clean, modern living area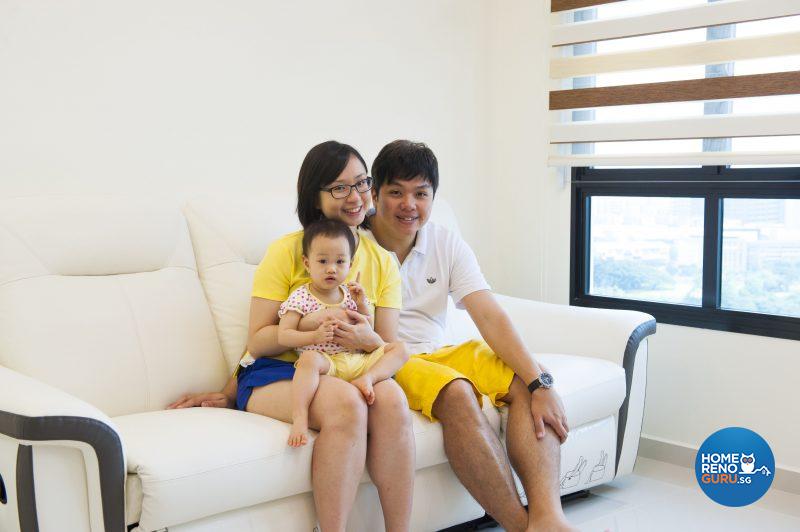 The happy family – Karen, little Katie and KK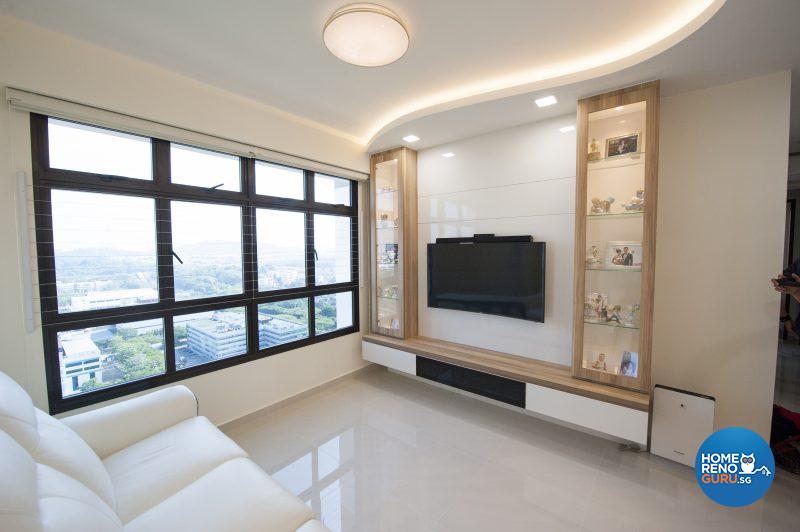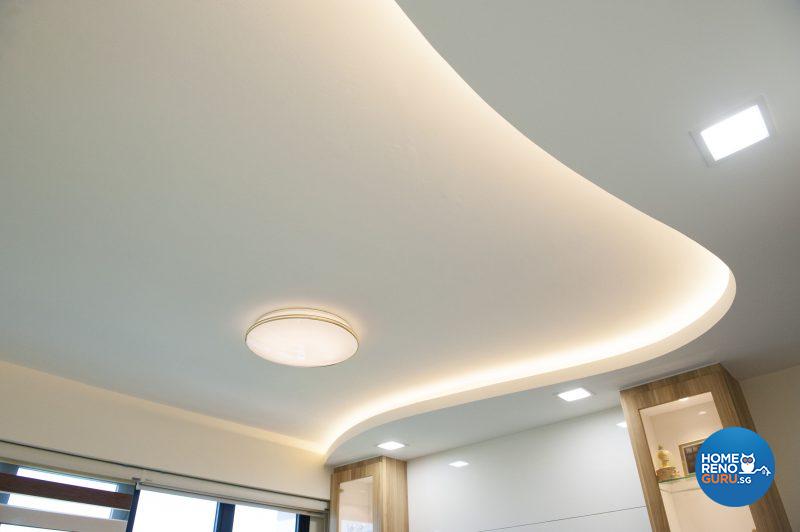 The distinctive curve in the living area ceiling conceals mood-setting cove lighting
HomeRenoGuru: How did you come to engage U-Home Interior Design for your renovation?
Karen: We actually came across U-Home by chance when we were shopping at IMM and we decided to pop in to take a look, which was a good decision. And the reason why we chose U-Home was because, of course the pricing was right but that was not the only factor.
KK: There was also a good vibe from our designer, Andy, and also U-Home is CaseTrust-accredited.
HomeRenoGuru: What was your brief to Andy?
KK: Our brief to Andy was a modern Scandinavian design. We wanted something warm and cosy.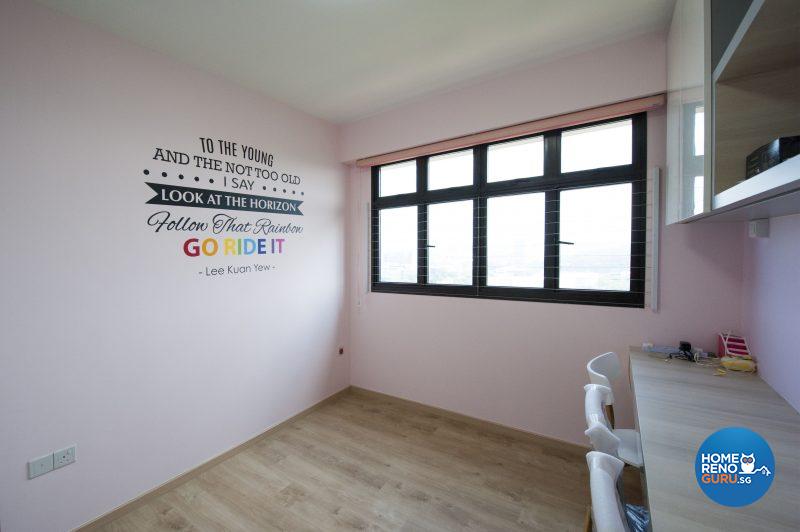 Wall decals bring the spare bedroom cum study from ordinary to quirky
HomeRenoGuru: What do you really love about your home?
Karen: In particular, I do like the concealed mirrors, because actually due to feng shui reason, we cannot let the mirrors be shown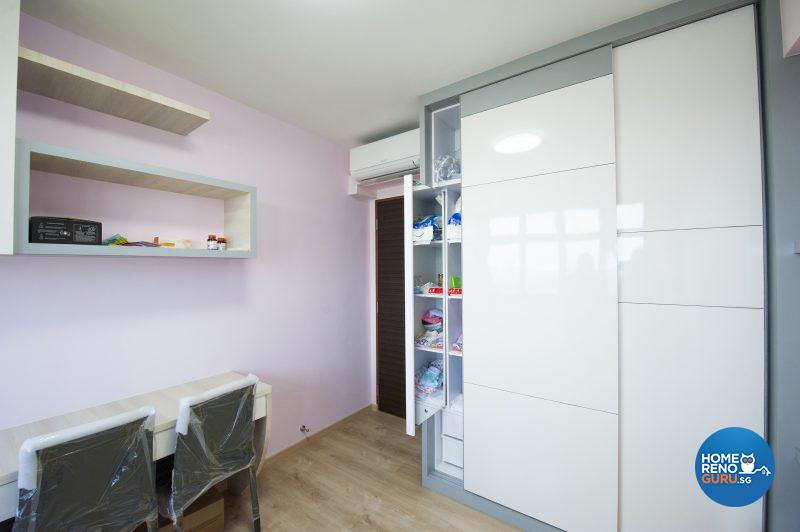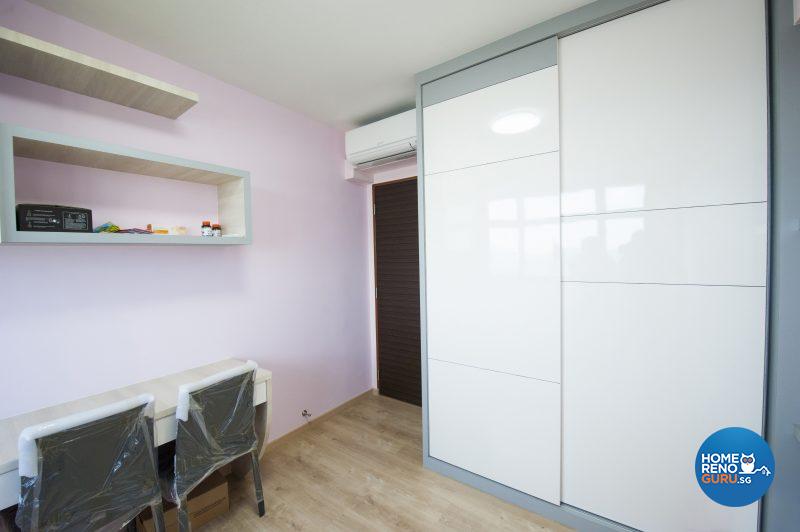 Now you see it, now you don't – the very clever pull-put mirror in the master bedroom's wardrobe
Another thing that I like is actually the storage – the tic tac doors which conceal our bomb shelter.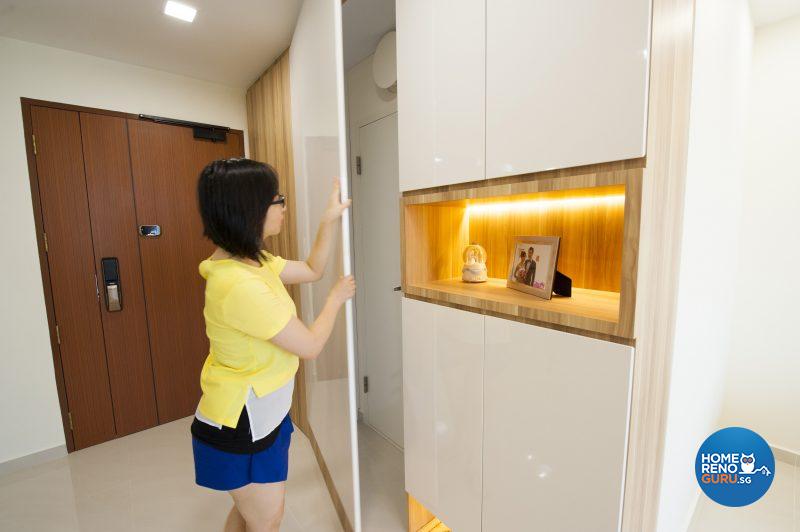 Concealed storage alongside the spotlit display cabinet
KK: Also because of feng shui reasons, we actually knocked down the walls for the kitchen to make it more airy and also open concept.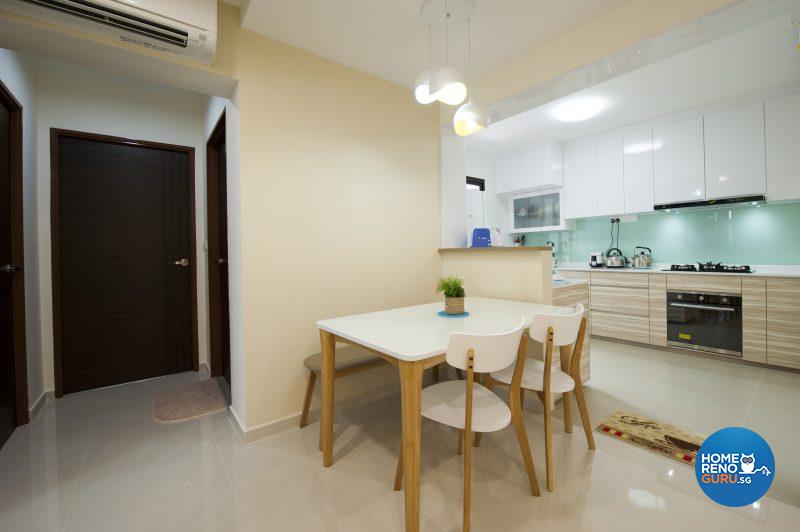 The open concept kitchen and dining area complies with feng shui principles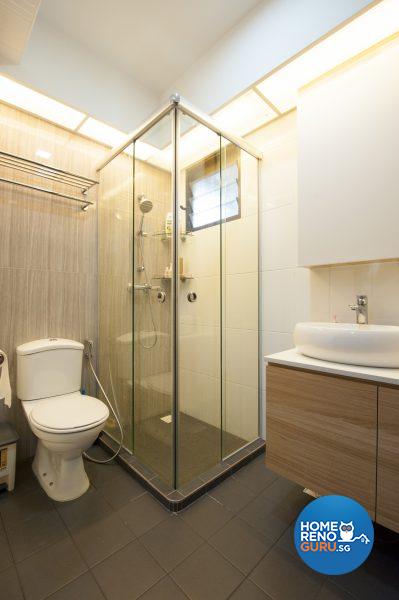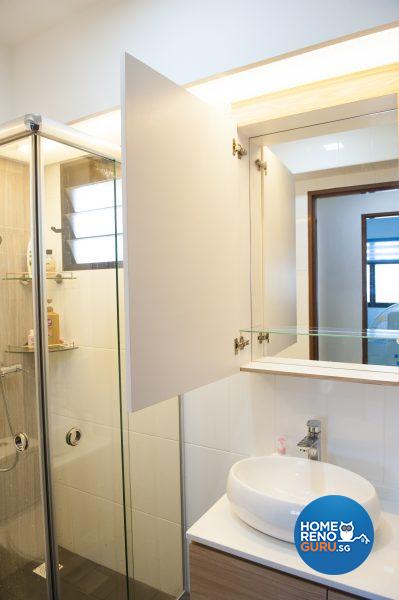 Mirrors were hidden inside a cabinet on the advice of a feng shui consultant
Looking for an estimate of your renovation costs?
Let HomeRenoGuru help!
The next thing would probably be the living room, because of the curved ceiling lights, and I think it makes the entire living room very special.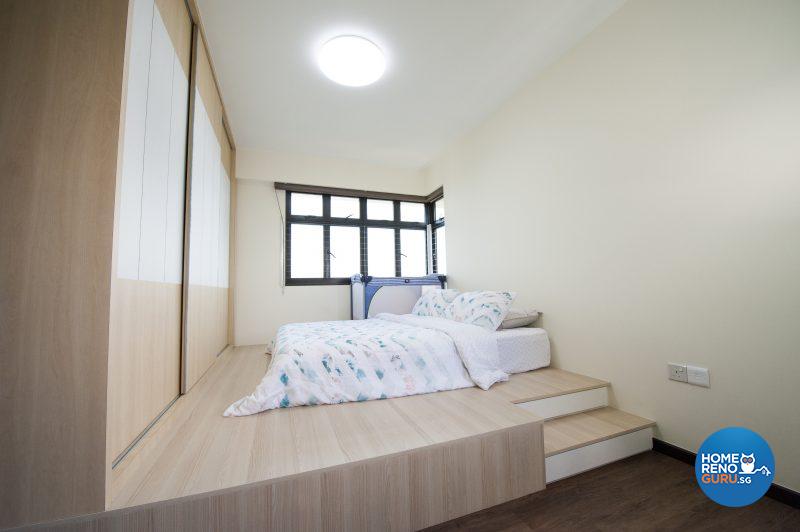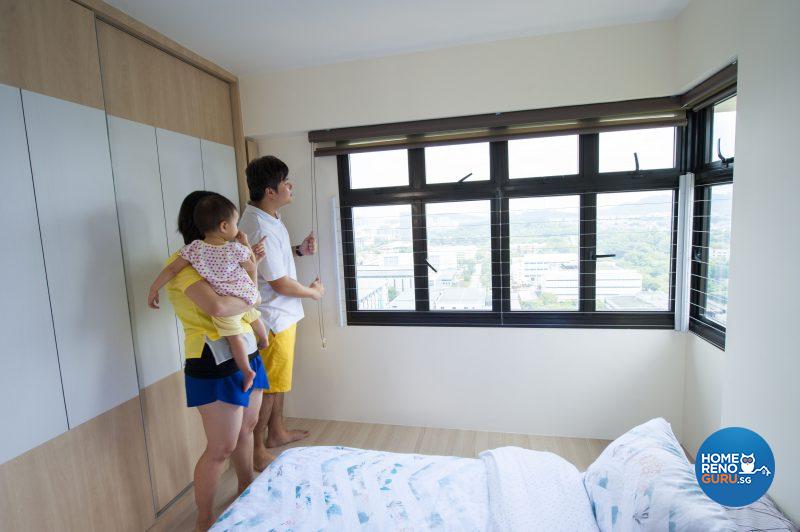 A raised platform in the master bedroom accommodates more concealed storage
HomeRenoGuru: Would you recommend U-Home Interior Design and your designer Andy to other homeowners?
KK: I would definitely recommend U-Home and of course our designer Andy to any homeowners out there looking for a very good renovation.
Karen: We look forward to raising our family in this happy home!