Dream Home: Get Cozy with Atiqah and Amalie
Upbeat couple Atiqah and Amalie wanted a modern, monochromatic home with extensive marble and some Victorian details. They couldn't be happier with the beautiful results that their interior design firm Cozy Ideas delivered.
Project Snapshot
Name(s) of Homeowner(s): Atiqah and Amalie
House Type: BTO 4-room HDB Flat
Size of Home: 92 sq m
Cost of Renovation: $32,000
Duration of Renovation: 2 months
Interior Design Firm: Cozy Ideas
Name of Designer(s): Loy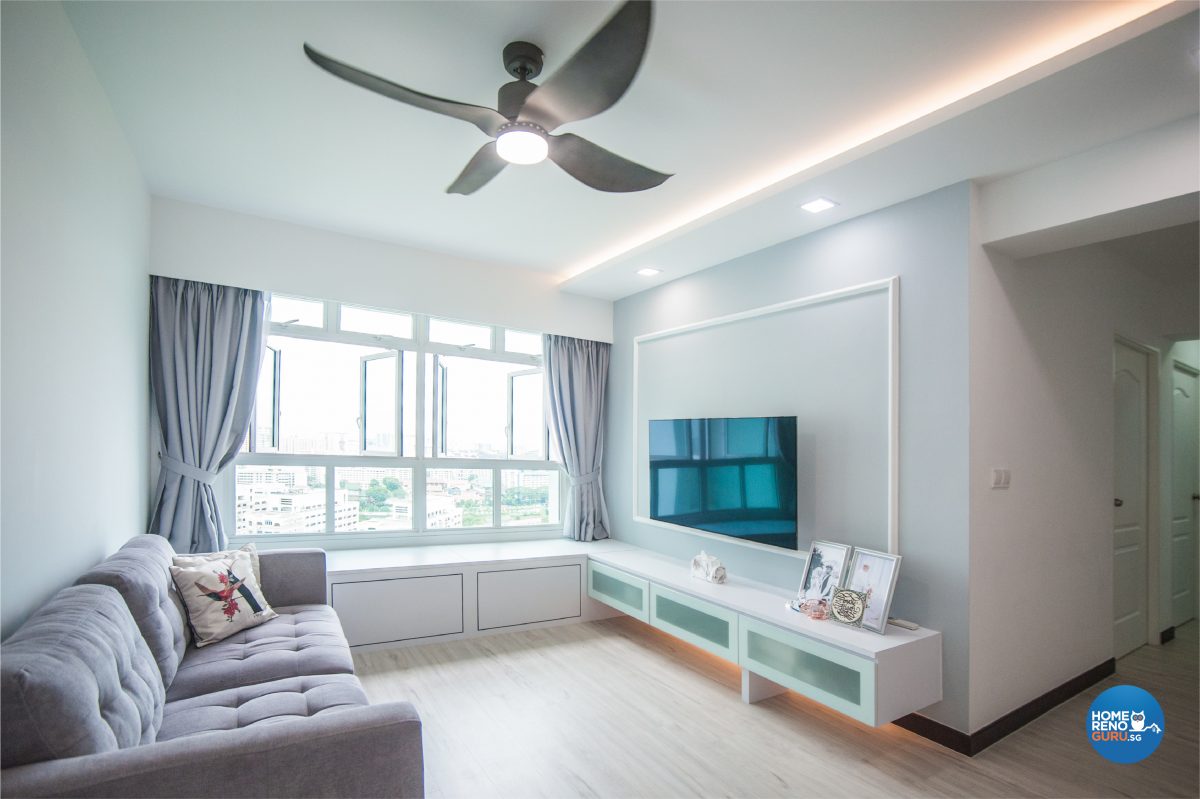 The living area is cloaked in soothing shades of grey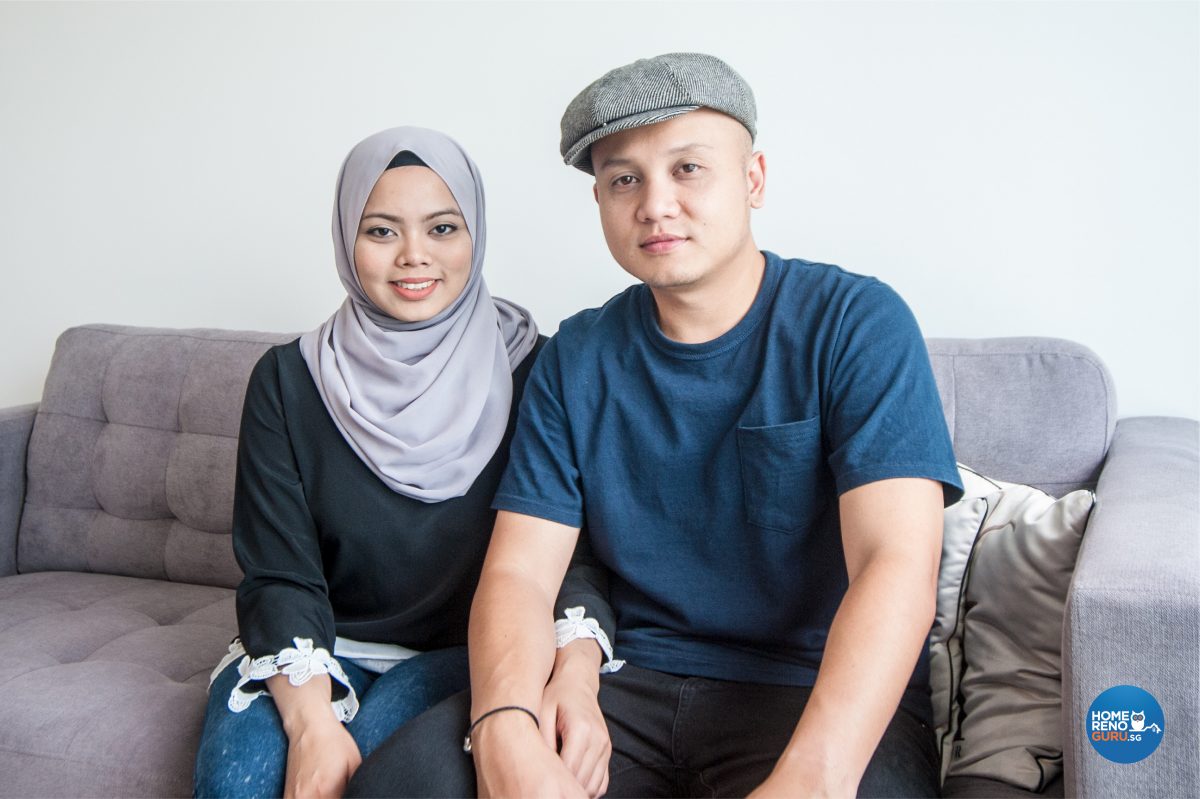 Delighted homeowners Atiqah and Amalie
HomeRenoGuru: How did you come to engage Cozy Ideas to renovate your home?
Amalie: We came across Cozy Ideas online and after reading their reviews, we liked what we saw and decided to give them a call.
Atiqah: When I spoke to them, I was very comfortable and their prices were quite reasonable, so we gave it a shot.
HomeRenoGuru: What was your brief to Cozy Ideas?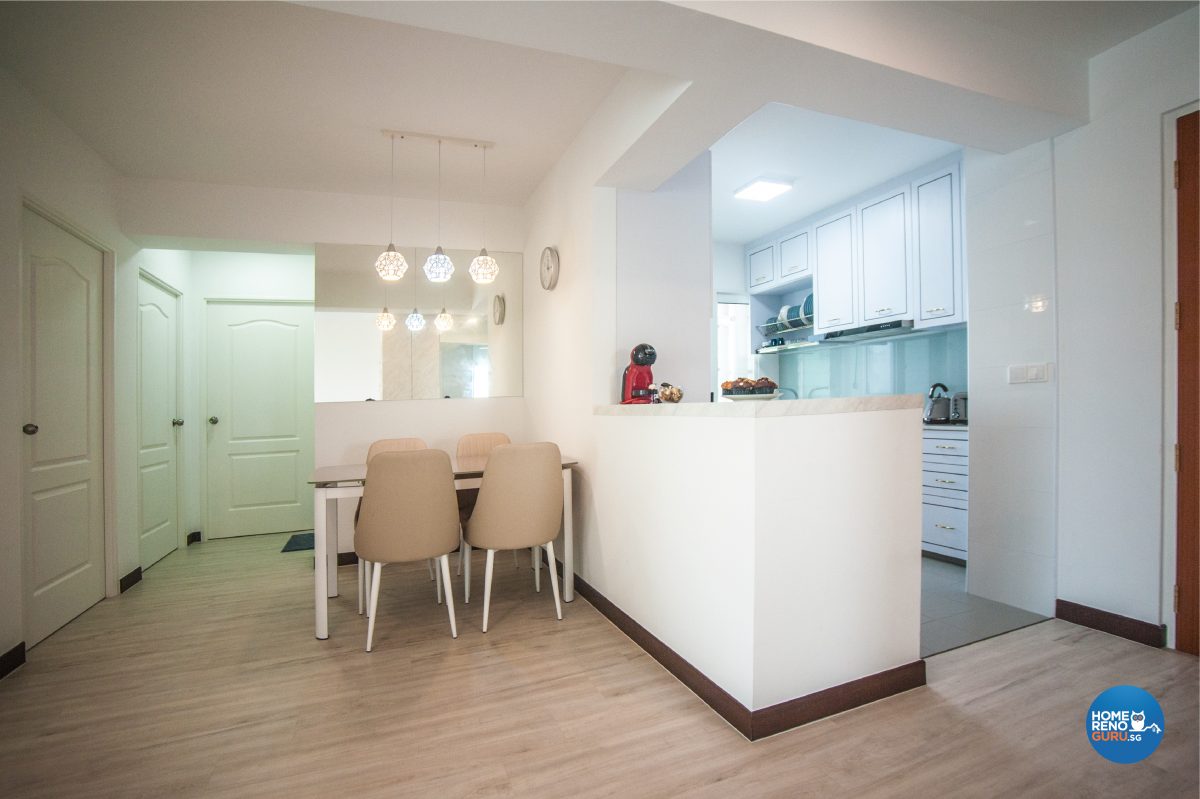 The open concept kitchen and dining area
Atiqah: We wanted to have a clean-cut house to make it feel more spacious and with certain colour themes like grey, white and a little bit of black to make it modern yet classy. We also wanted to have some Victorian details and marble finishing.
HomeRenoGuru: How did you find the renovation process?
Amalie: The whole renovation was very smooth and our ID was also very responsive to our queries and questions.
Atiqah: It was hassle free and our ID helped to keep track of all the progresses.
HomeRenoGuru: What do you love most about your renovated home?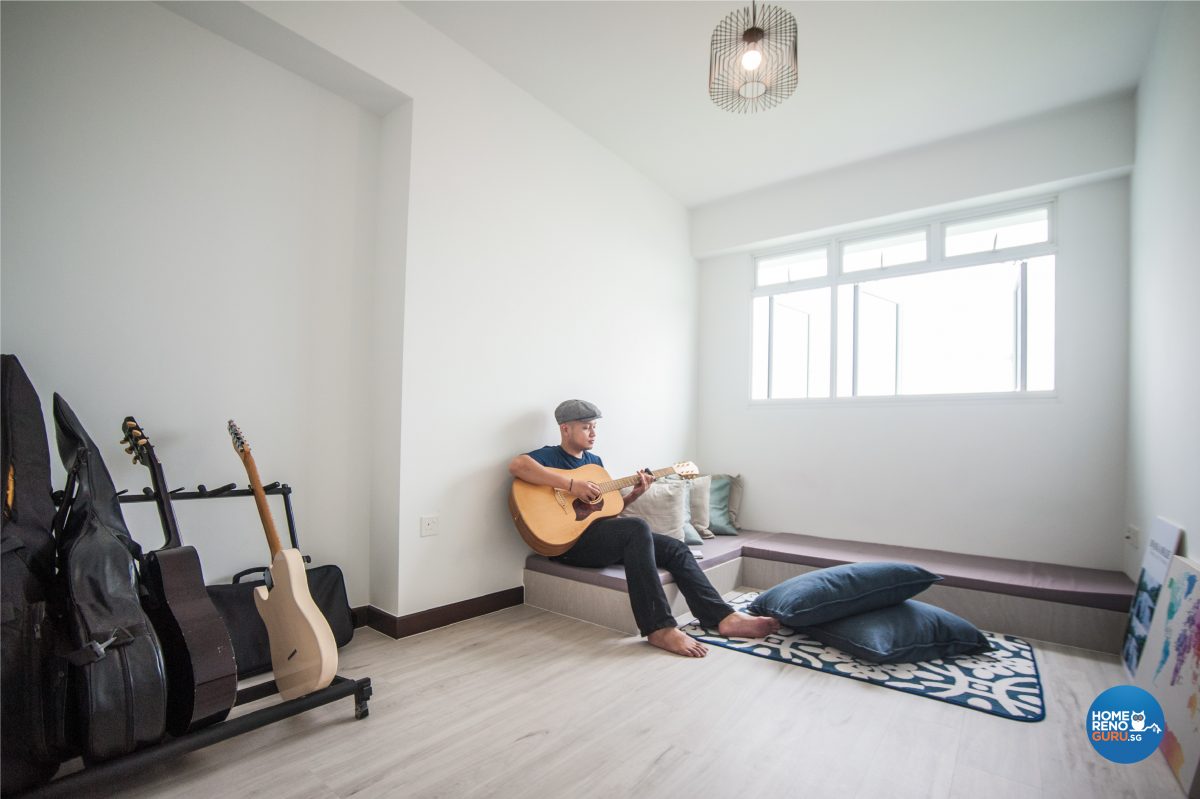 Amalie makes music in his 'Chillax Room'
Amalie: For me, my favourite part of the house is the 'Chillax Room'. That's where I have a raised platform, where I can make noise with my music and continue to write music, because that's where I feel inspired.
Atiqah: When our families come, they will hang out in that room and just spend time there.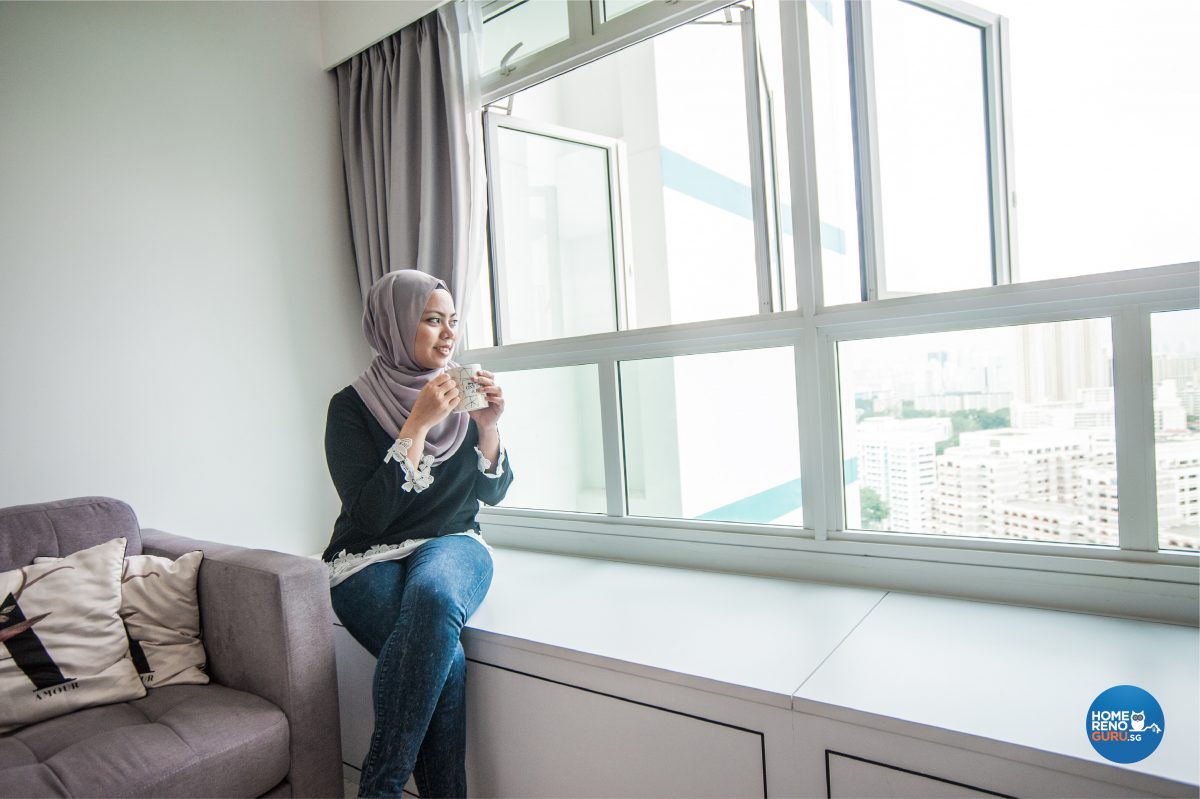 The built-in settee is great for drinking coffee and window-gazing
Atiqah: For me, my favourite part of the house would be the settee area in the living room. That's where we spend most of our mornings drinking coffee and having breakfast, and it also serves as an extra seating area for the living room.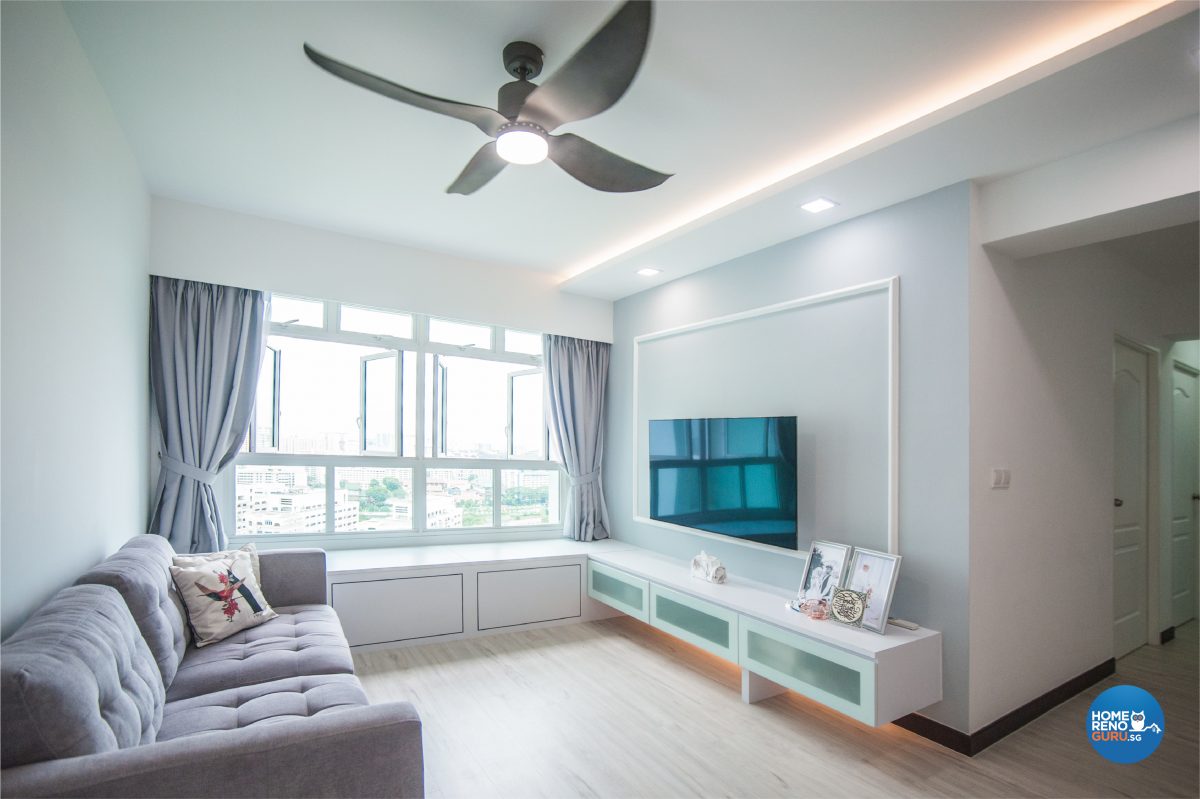 The living area is distinguished by a Victorian-inspired frame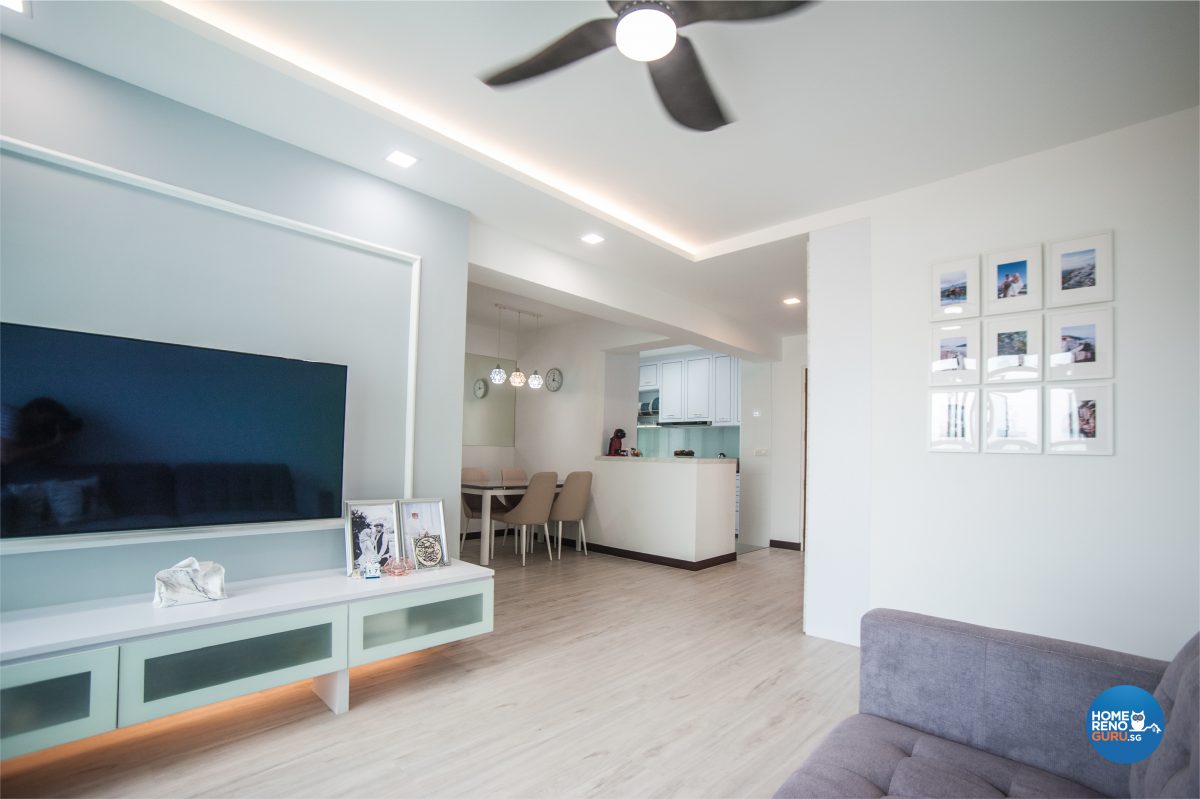 A cluster of neatly aligned framed pictures echoes the right angles of the Vicrorian-inspired frame
Atiqah: We also like the feature wall in our living room, which has a Victorian frame to tie back to the theme and this can also be found in our master bedroom.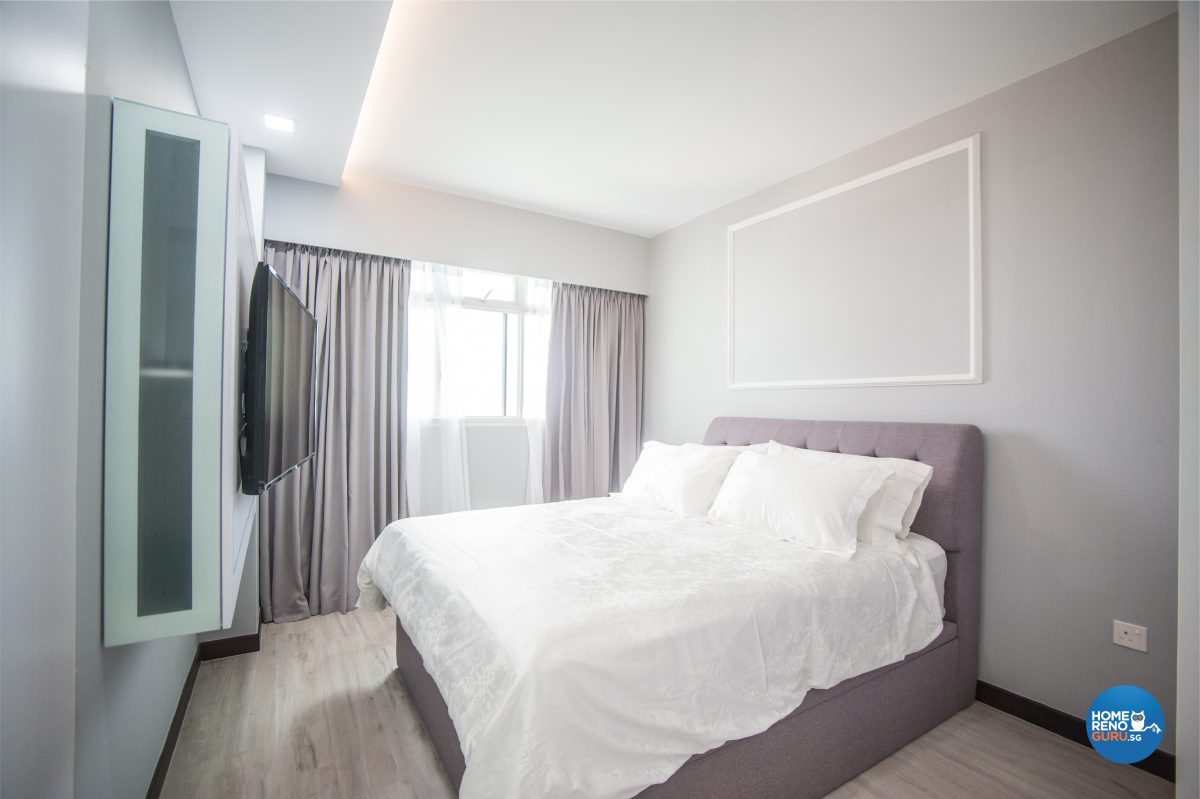 The master bedroom is thematically linked to the living area by the Victorian detailing on the wall
Amalie: For our master bedroom, our ID cleverly planned and utilised the space to provide an additional wardrobe for us so that we don't have to fight over space.
Atiqah: In our master bedroom, we had a funny protruding column and our ID managed to add a TV feature wall to make it neater.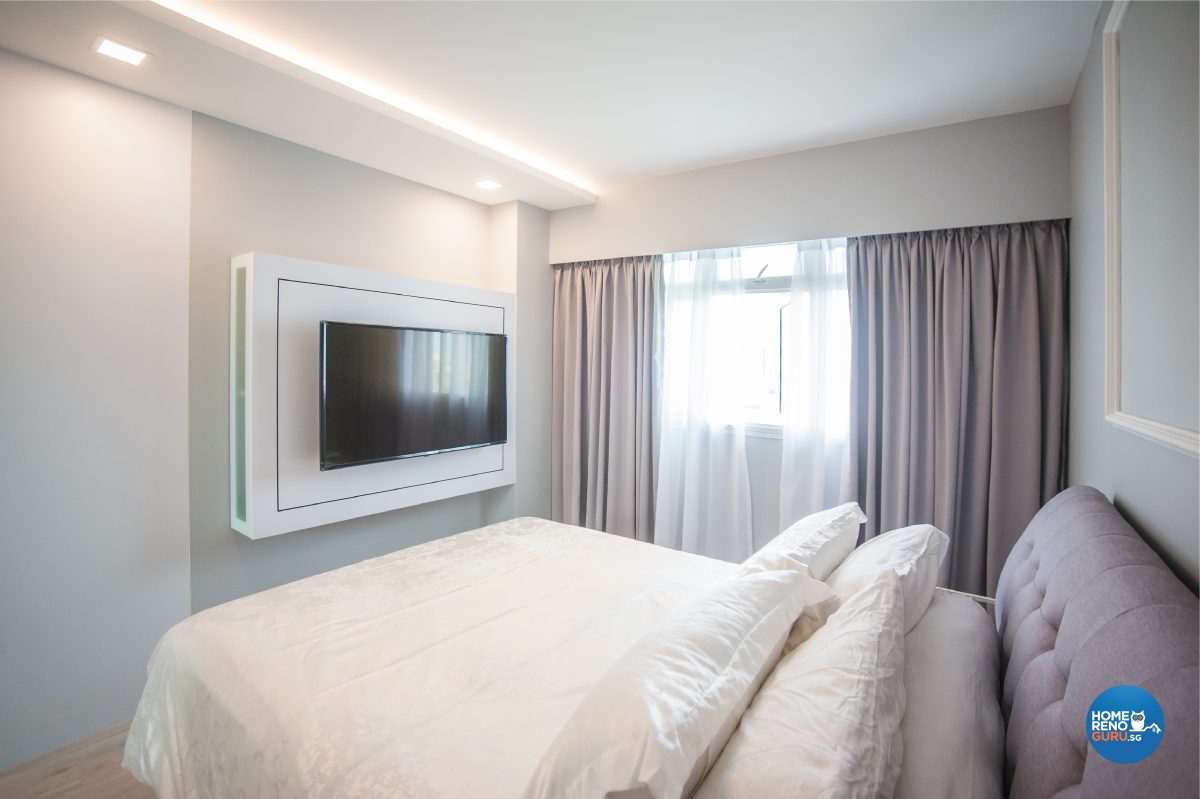 The TV wall cleverly makes use of a cumbersome protruding column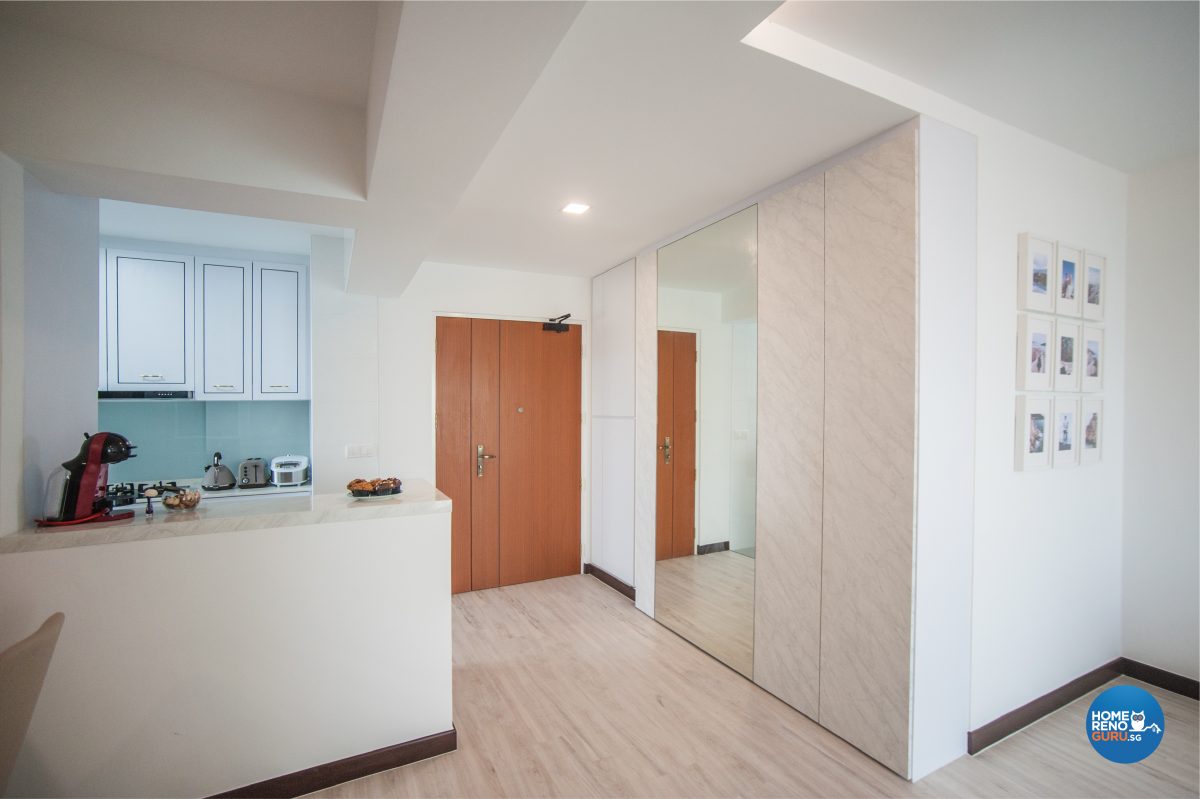 The open concept kitchen allows the cook to interact with family members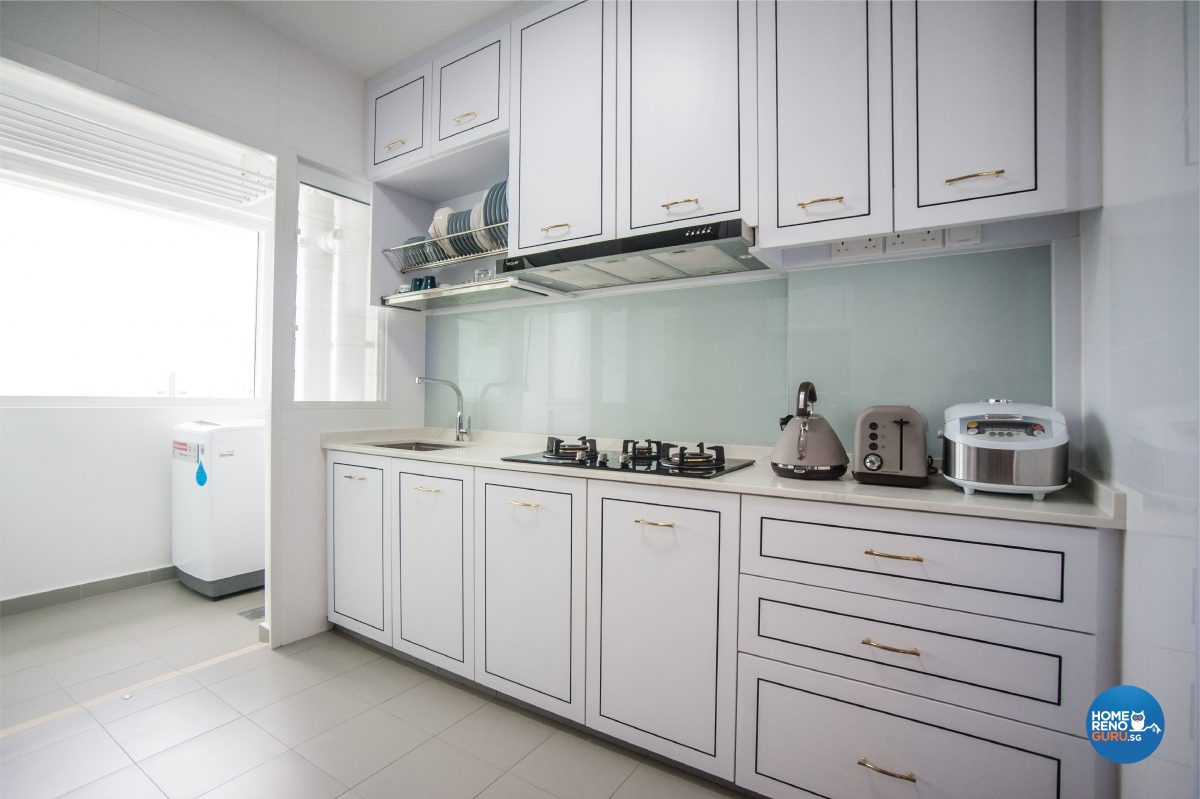 Victorian detailing on the kitchen cabinets evokes a homely feel
Atiqah: Another part of the house where we spend most of our time is in the kitchen. We hacked half of the wall to give an open concept and added some details to the cabinets, like the black linings and the gold handles to tie back to the Victorian touch. Because I cook a lot, I'm very grateful for the marble designed quartz kitchen top because it's very easy to maintain.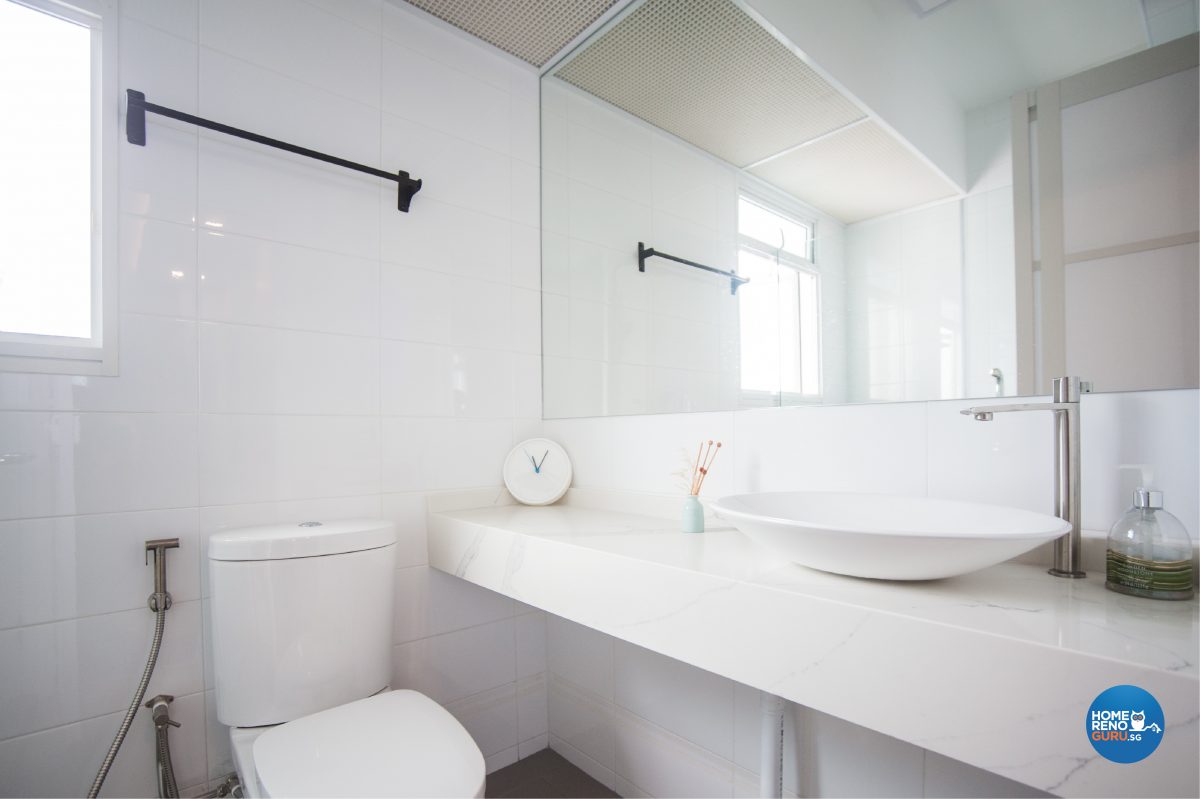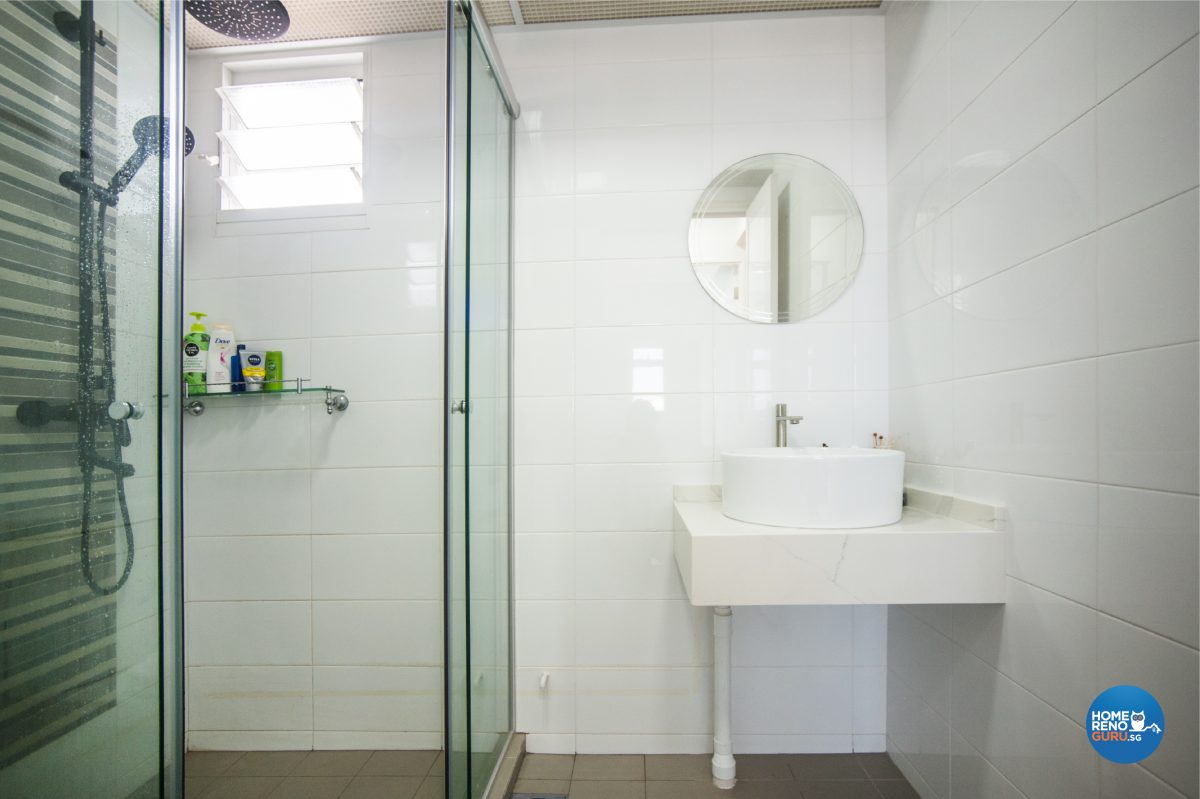 Marble adds a luxury touch to both the master and common bathrooms
Amalie: And we made that marble design run through both our bathrooms.
HomeRenoGuru: Do you have any advice to share with homeowners planning to embark on a home renovation?
Amalie: I would advise anyone embarking on a renovation to know your budget and stick to it.
Atiqah: As for me, my advice would be to stick to a theme so that it follows through the whole house.
Looking for Interior Designers?
Let HomeRenoGuru help!
HomeRenoGuru: Can you confidently recommend Cozy Ideas to family and friends?
Amalie and Atiqah: Yes definitely! Without a doubt we will recommend Cozy Ideas! We love our beautiful home. Thank you, Cozy Ideas!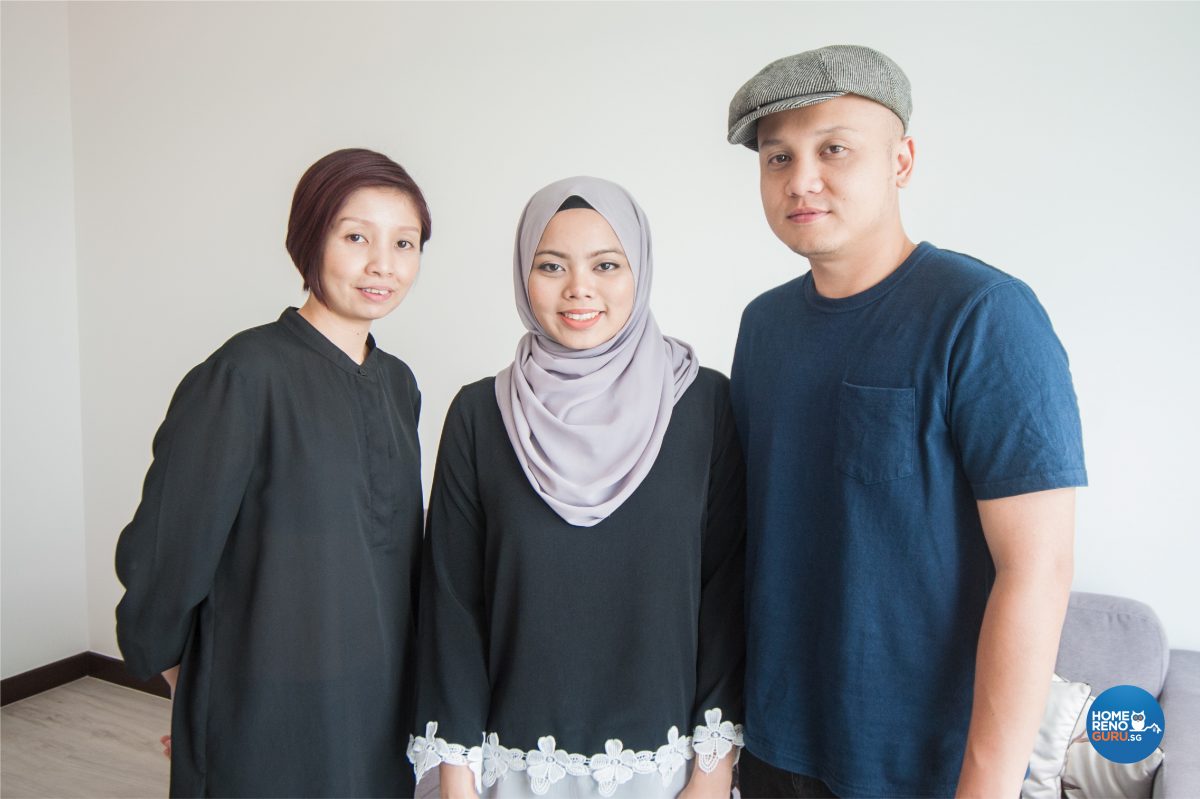 Interior designer Loy of Cozy Ideas with Atiqah and Amalie