Dream Home: Fast Moves and Good Vibes
Faizal and Rasidah had a tall order for their designer Joanne of Weiken.com – to complete extensive renovations in just four weeks, to allow them to move in to their new home before the fasting month of Ramadan. Hear how Joanne made the near-impossible happen, and turned their dream home into a reality.
Project Snapshot
Name(s) of Homeowner(s): Faizal and Rasidah
House Type: Landed Property
Size of Home: 1,500sq/ft
Cost of Renovation: $40,000
Duration of Renovation: 1 month
Interior Design Firm: Weiken.com
Name(s) of Designer(s): Joanne Tay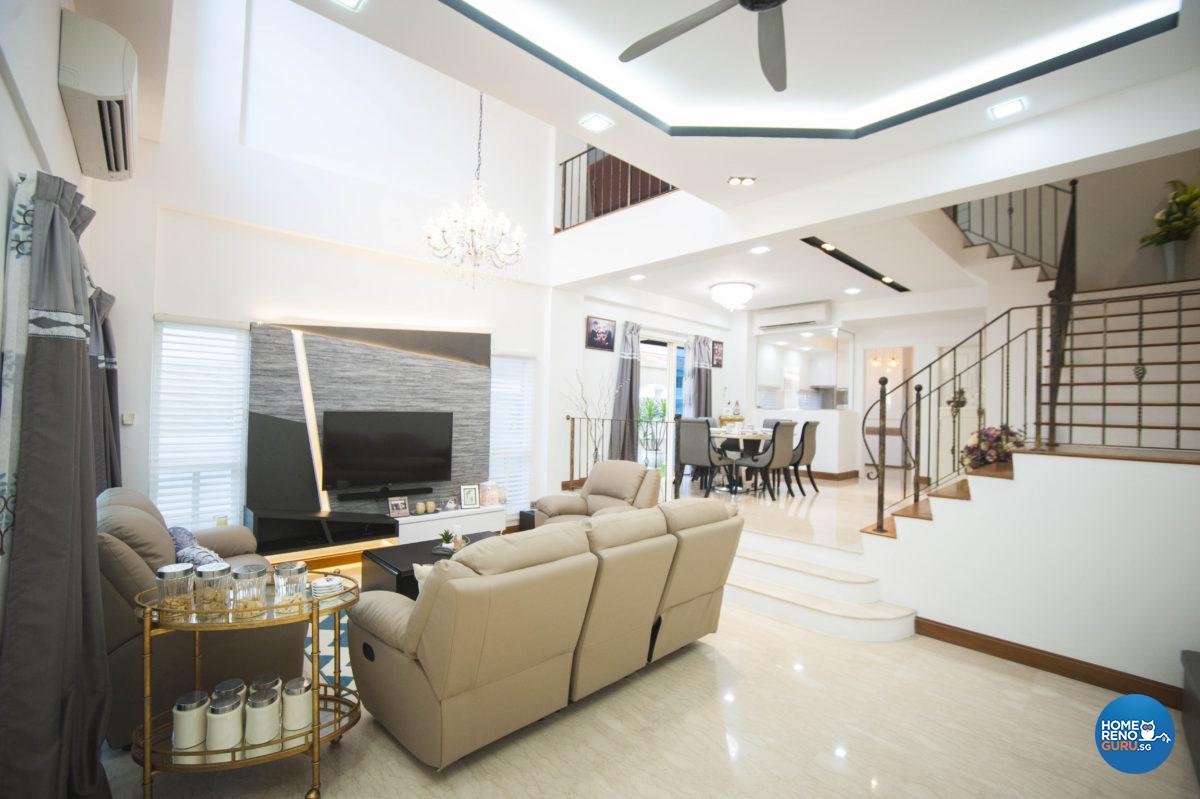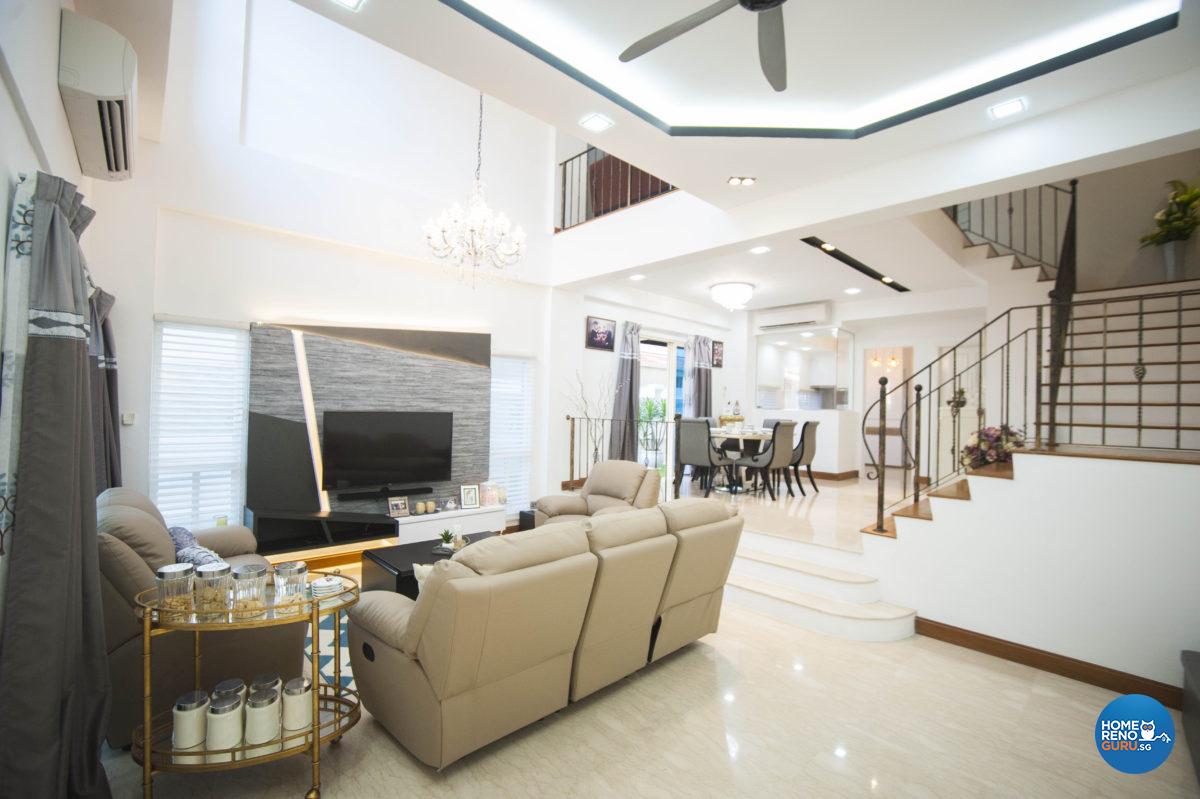 Light colours, natural light and an open concept create the spacious feeling to which Faizal and Rasidah aspired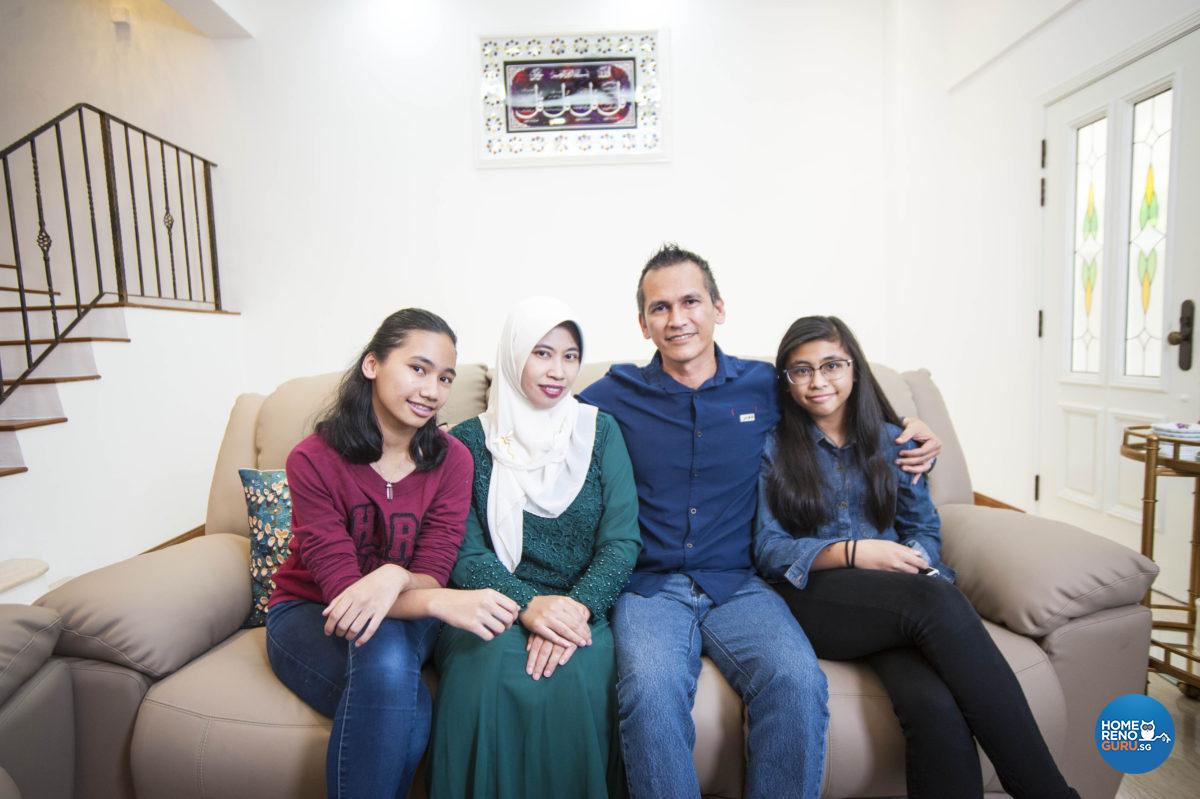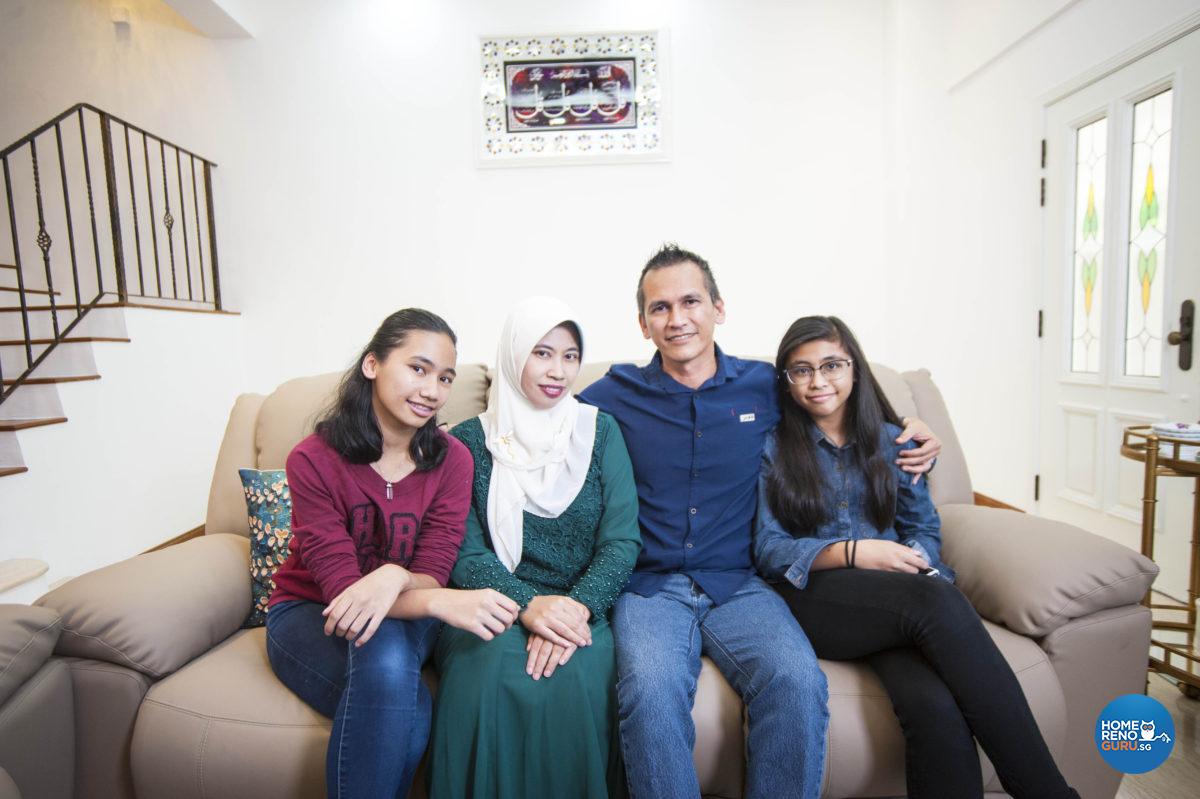 The happy homeowners with their two lovely daughters
HomeRenoGuru: Why did you choose Joanne from Weiken.com to renovate your home?
Rasidah: We decided to go with Joanne because we felt she gave us the best value for money. And we kind of liked the ideas she shared with us during our first meet-up.
Faizal: We always had meetings for discussions after office hours, and Joanne was always willing to accommodate with our schedules.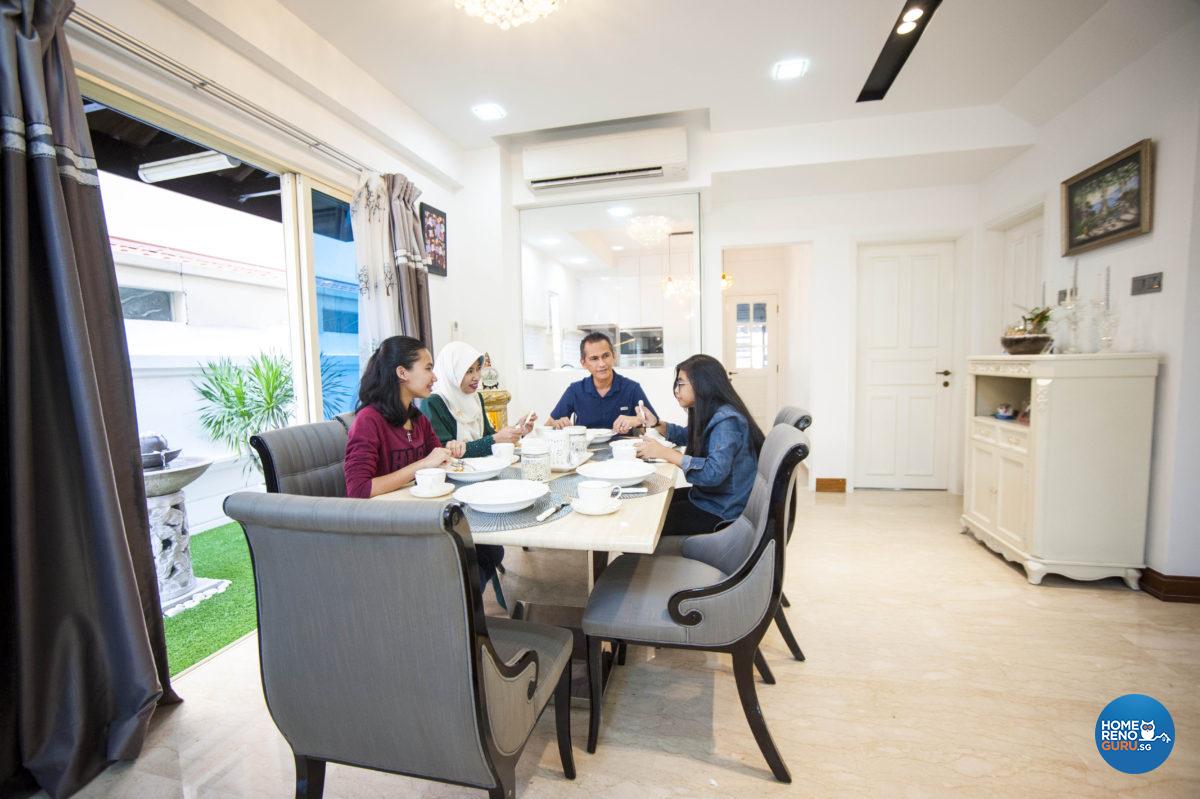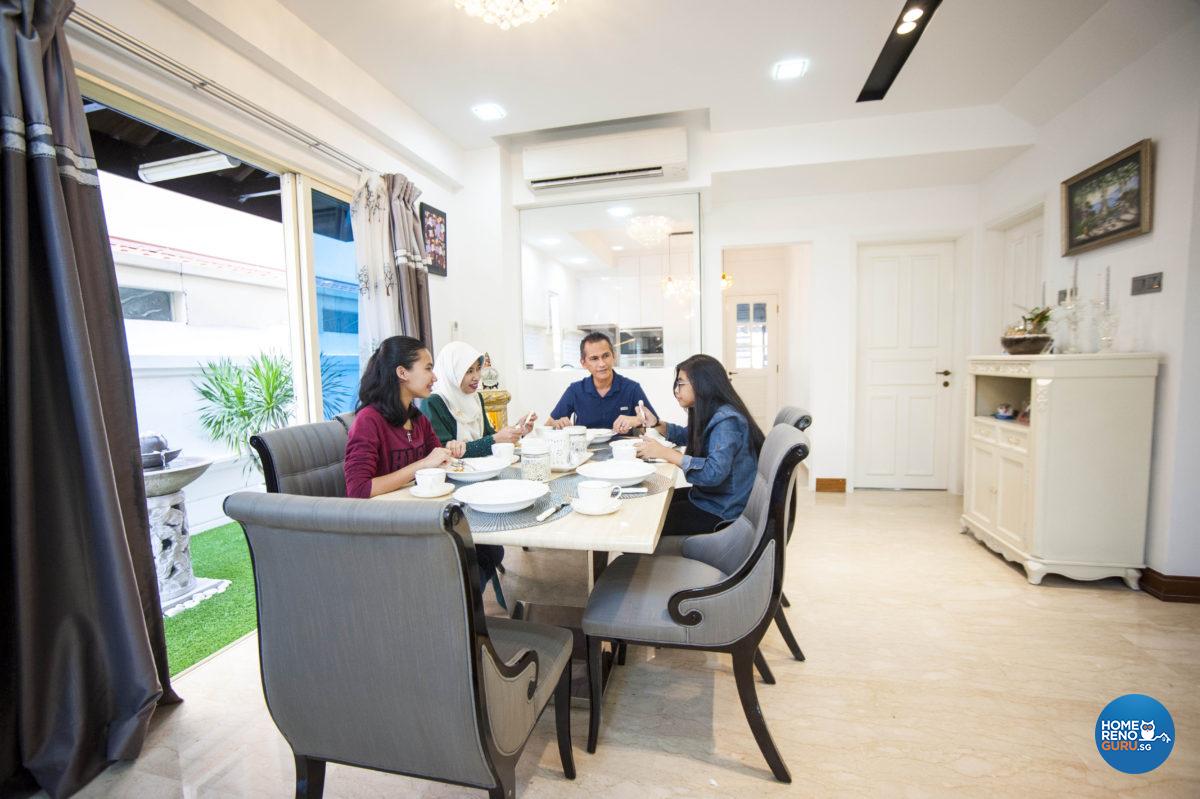 The open concept dining area, illuminated by a combination of recessed and track lighting
HomeRenoGuru: What was your design brief to Joanne?
Rasidah: The brief that we gave to Joanne was that we wanted the house to be as spacious as possible. Initially the house had a very small kitchen, so we wanted to convert one of the rooms into a dry kitchen. We wanted Joanne to actually design it in such a way that there was a clear difference between the dry and wet kitchen areas.
Faizal: Joanne was given four weeks to complete the renovation, and I knew that it was a very tight schedule for her. She needed to coordinate with her contractors and push them to fulfill our deadline.
HomeRenoGuru: How was the actual renovation process?
Faizal: Overall it went smoothly and we managed to get it on time, within the four weeks' duration given to Joanne.
HomeRenoGuru: What are your favourite parts of your renovated home?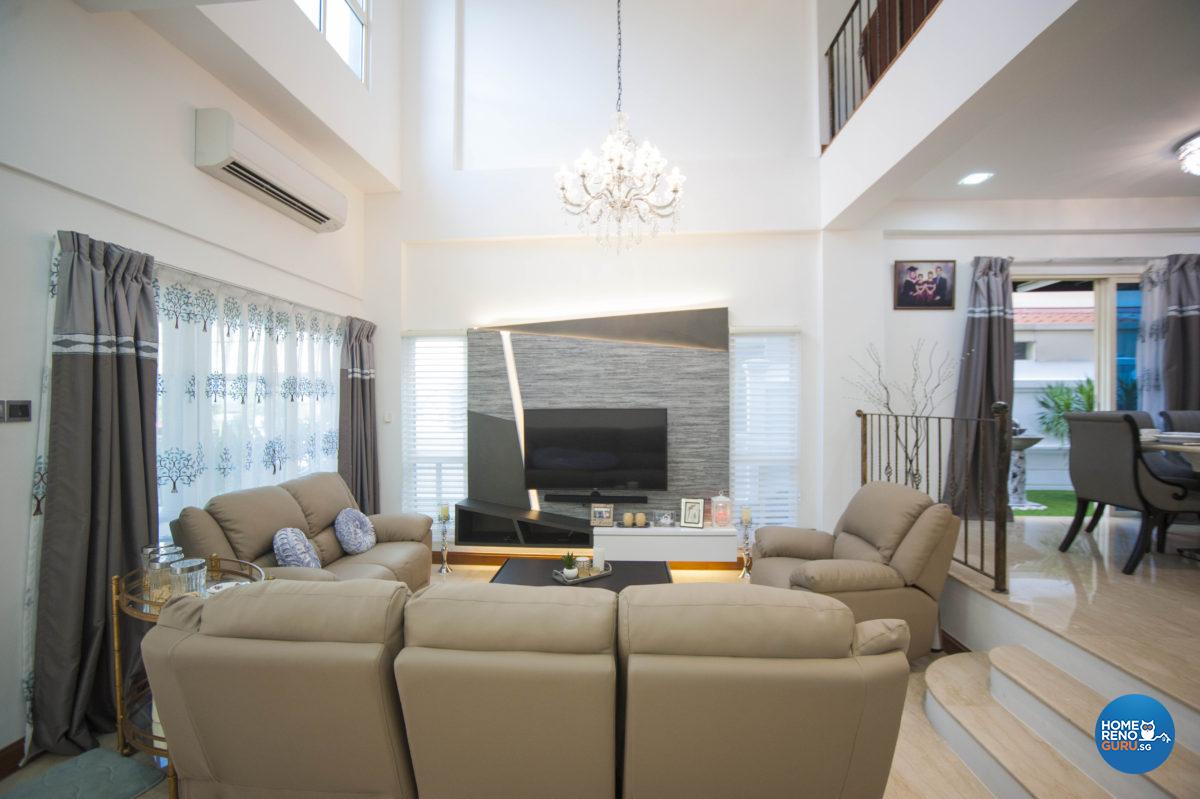 Double volume ceilings over the living area enhance the feeling of spaciousness
Faizal: My favourite part is the living room's feature wall – it plays a lot with light and makes the room more cosy.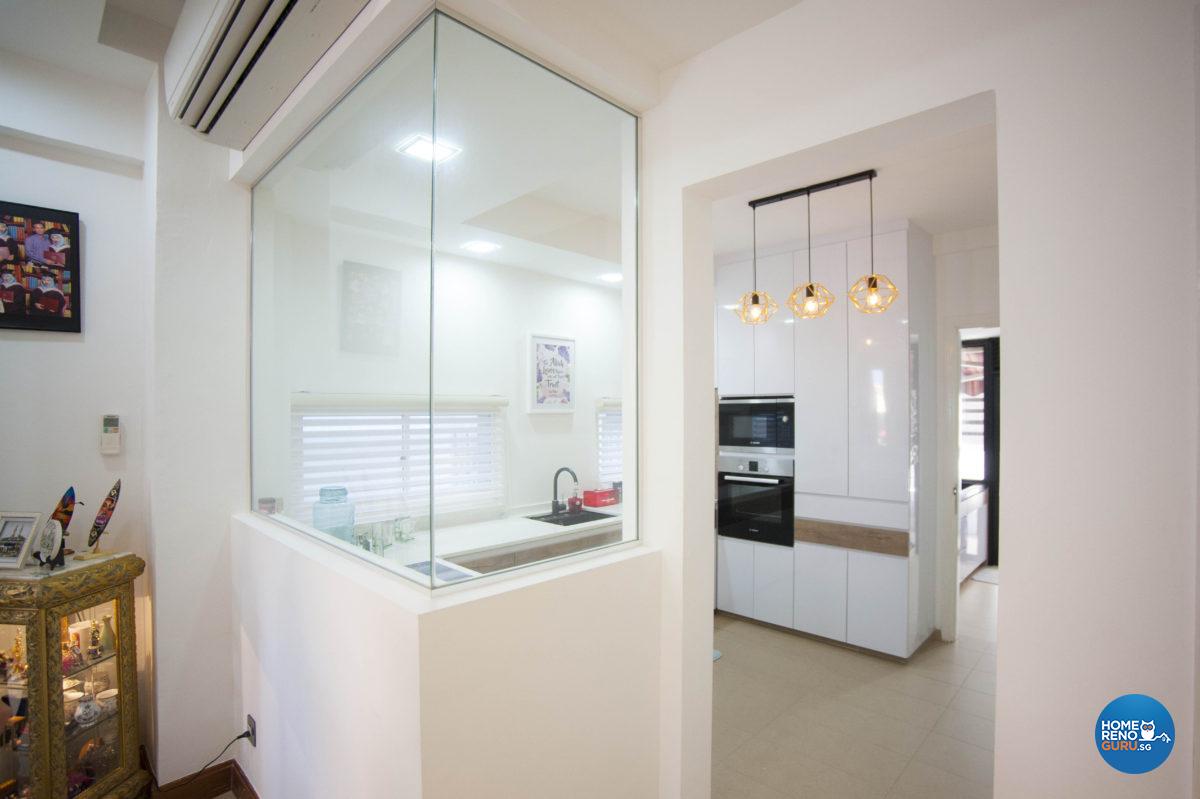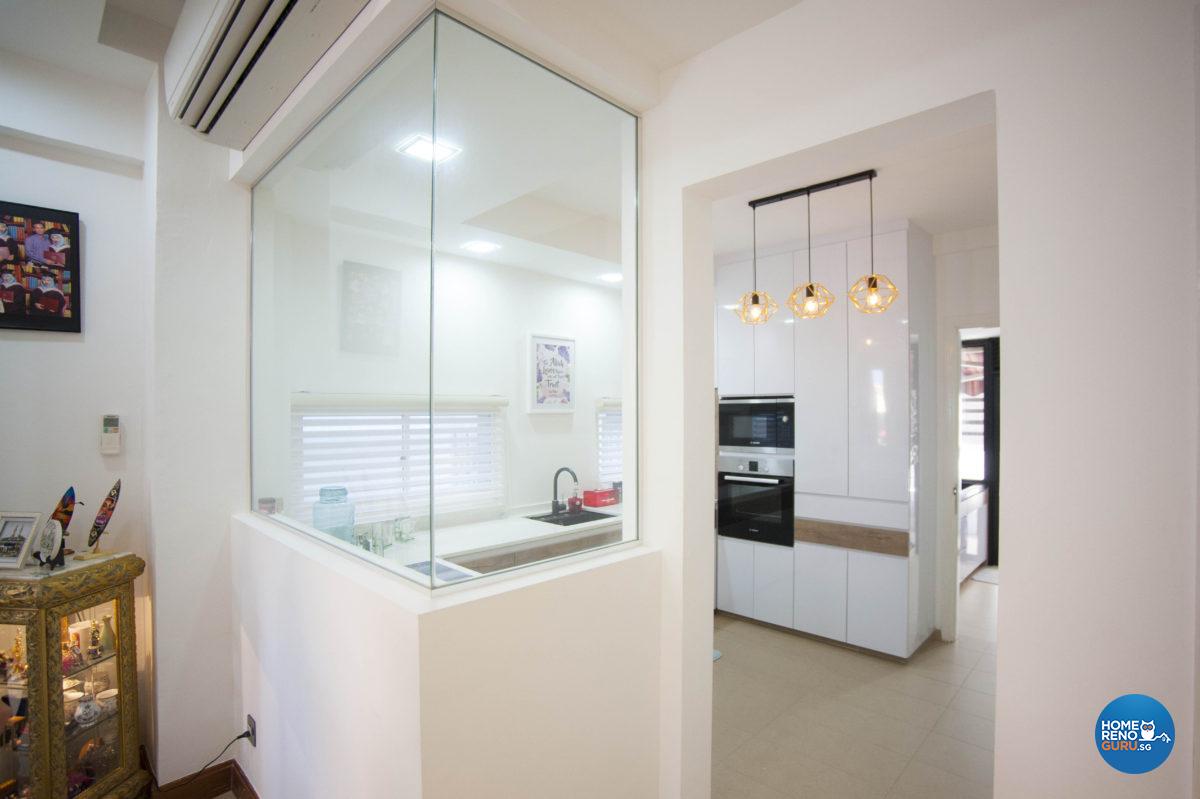 A view of the dry kitchen from the living area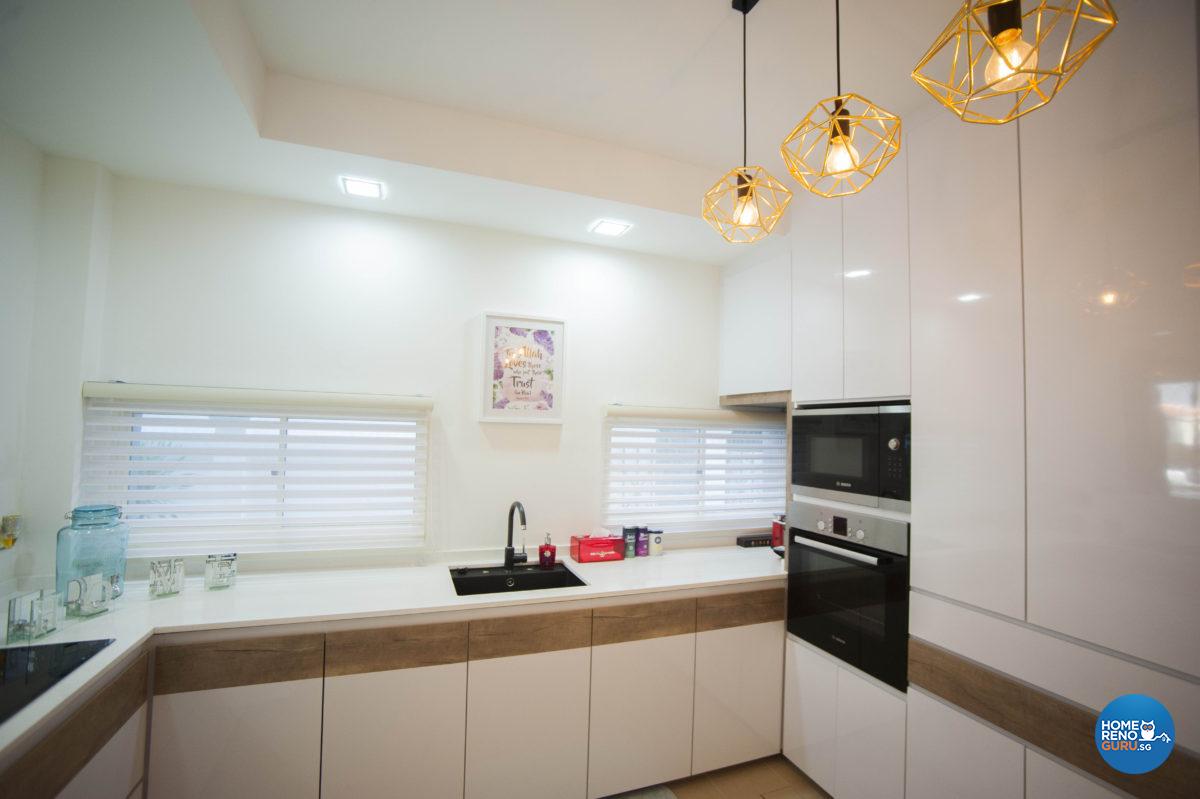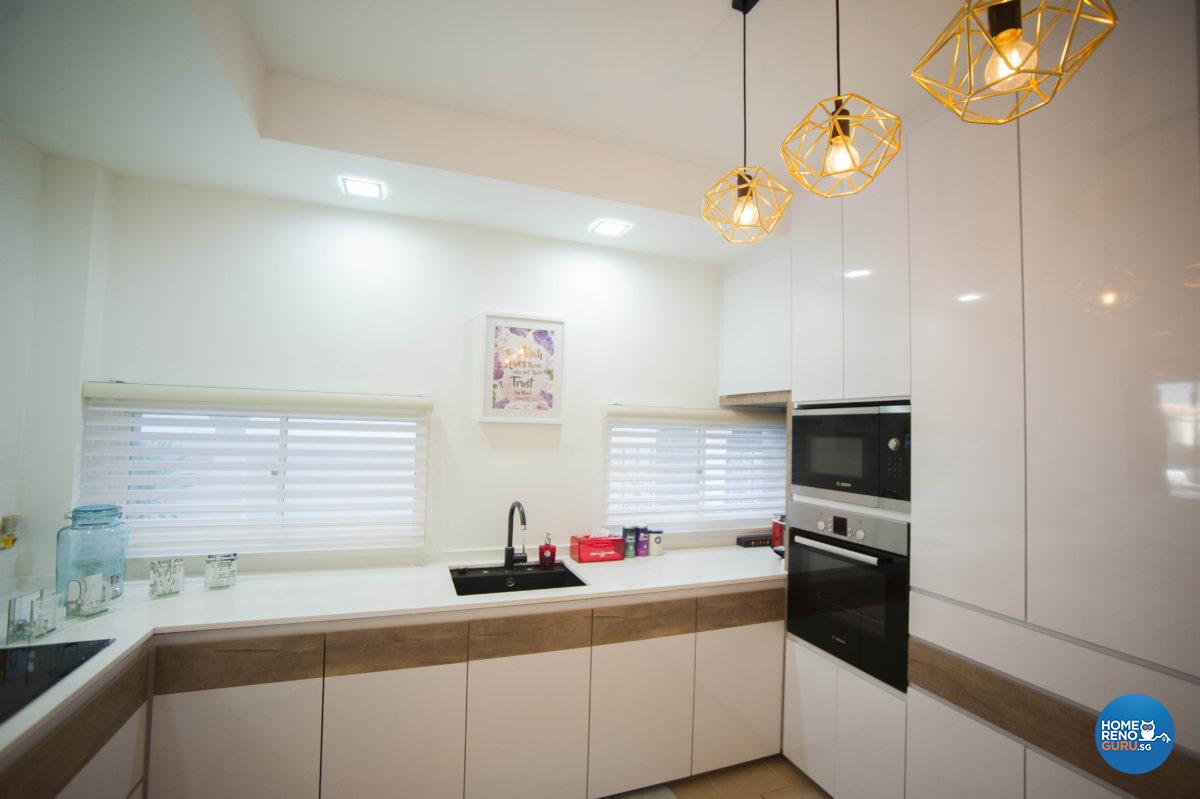 Inside the dry kitchen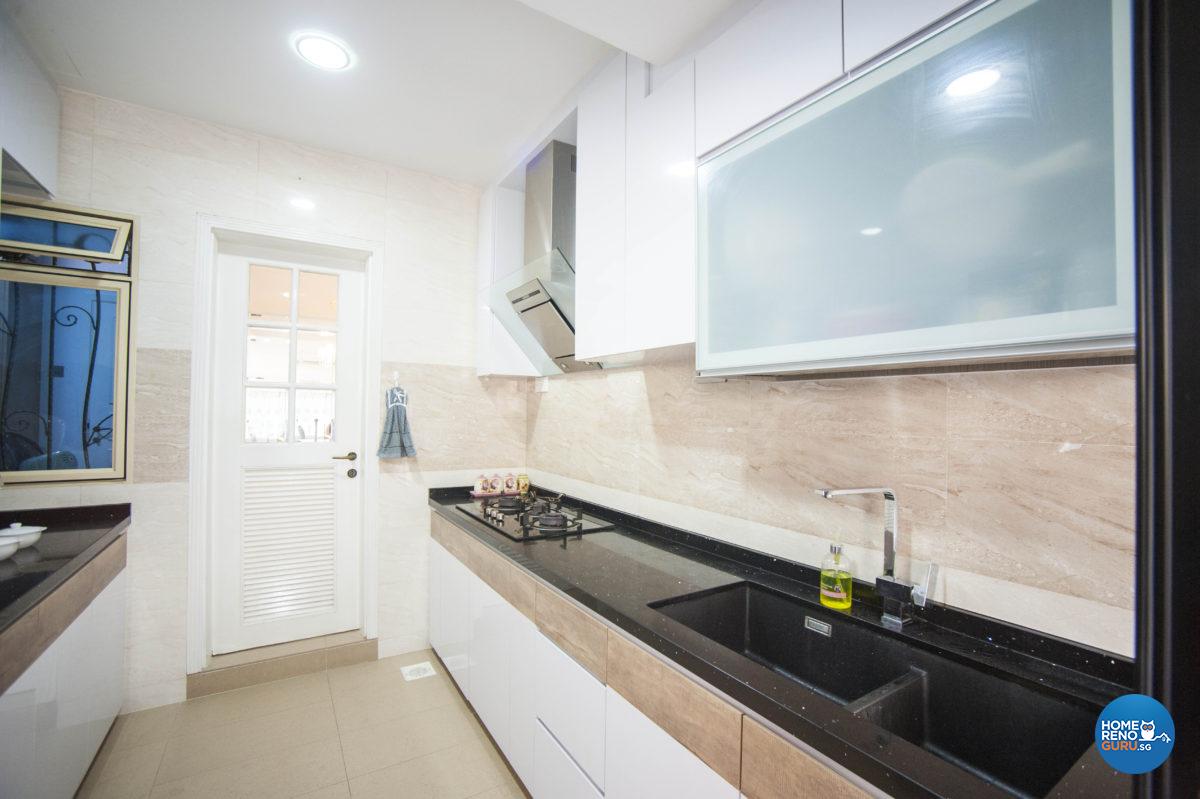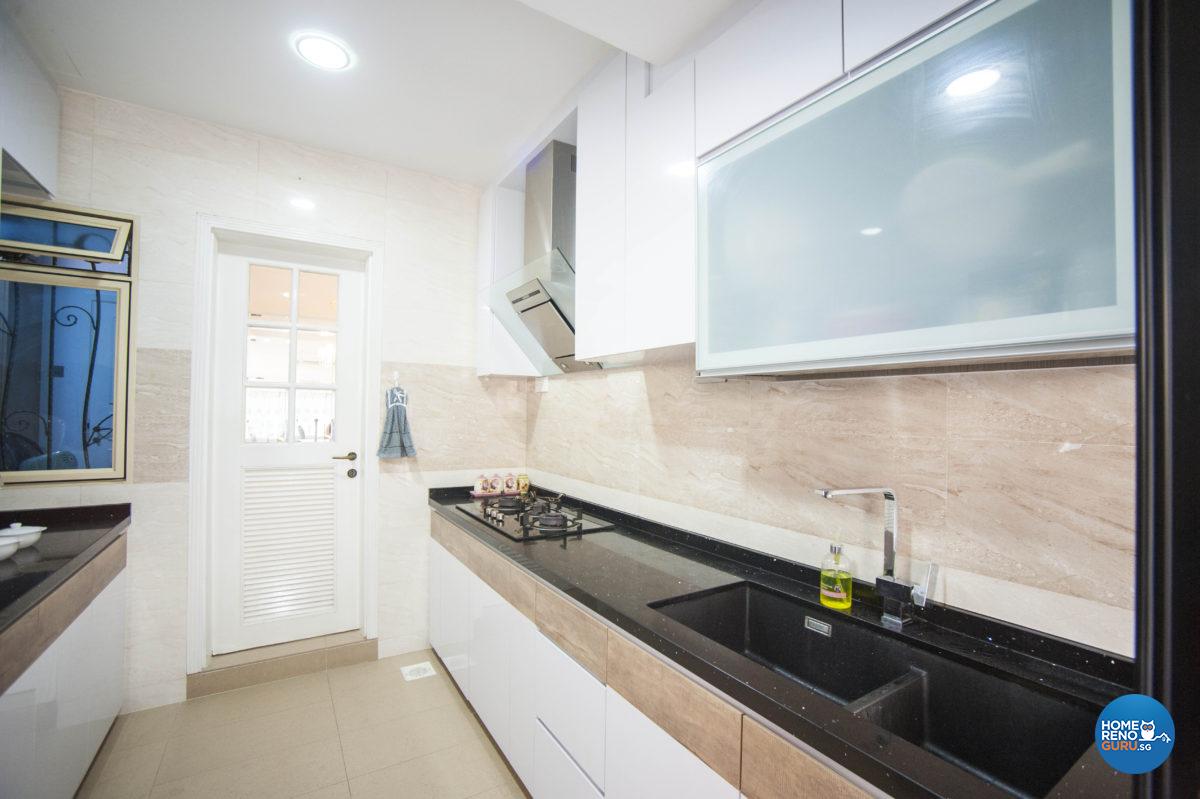 The adjoining wet kitchen is separated from the dry kitchen by a doorway
Rasidah: For me, of course my favourite part has to be the kitchen because I like to cook. So when I saw the design for the dry kitchen, it was very beautiful, and exactly to my taste.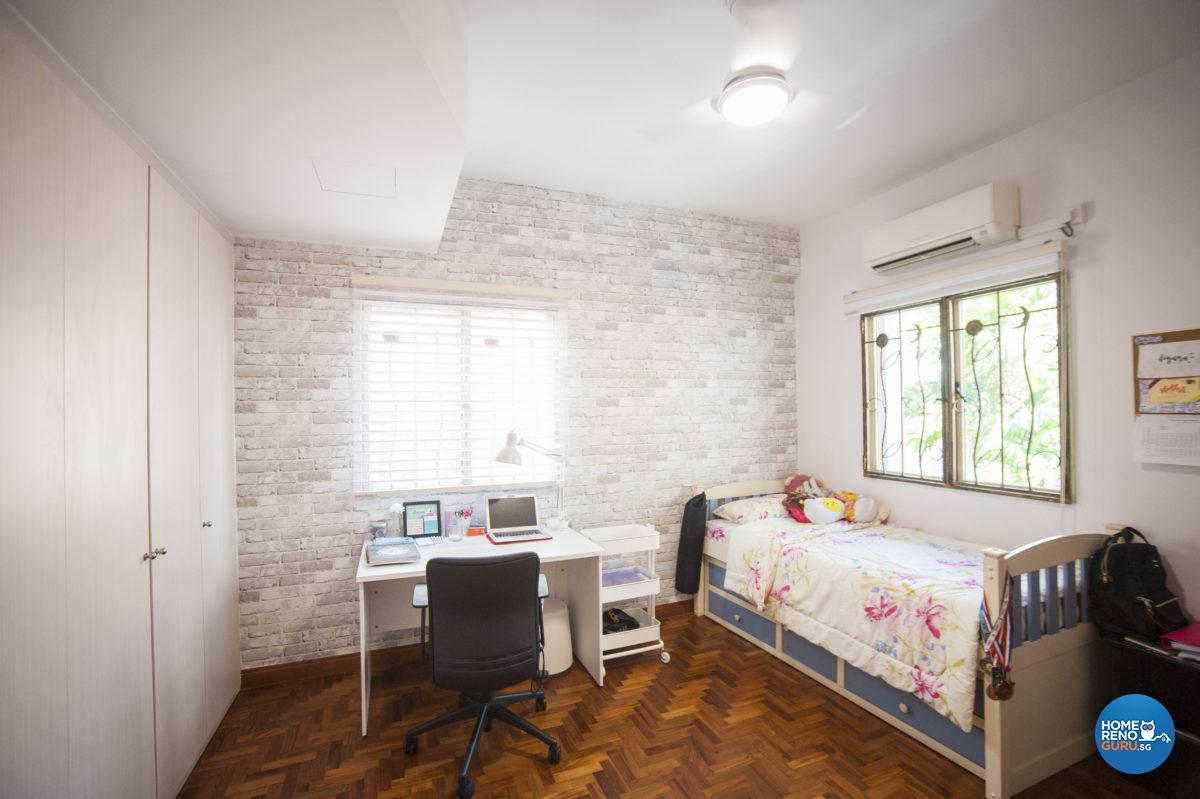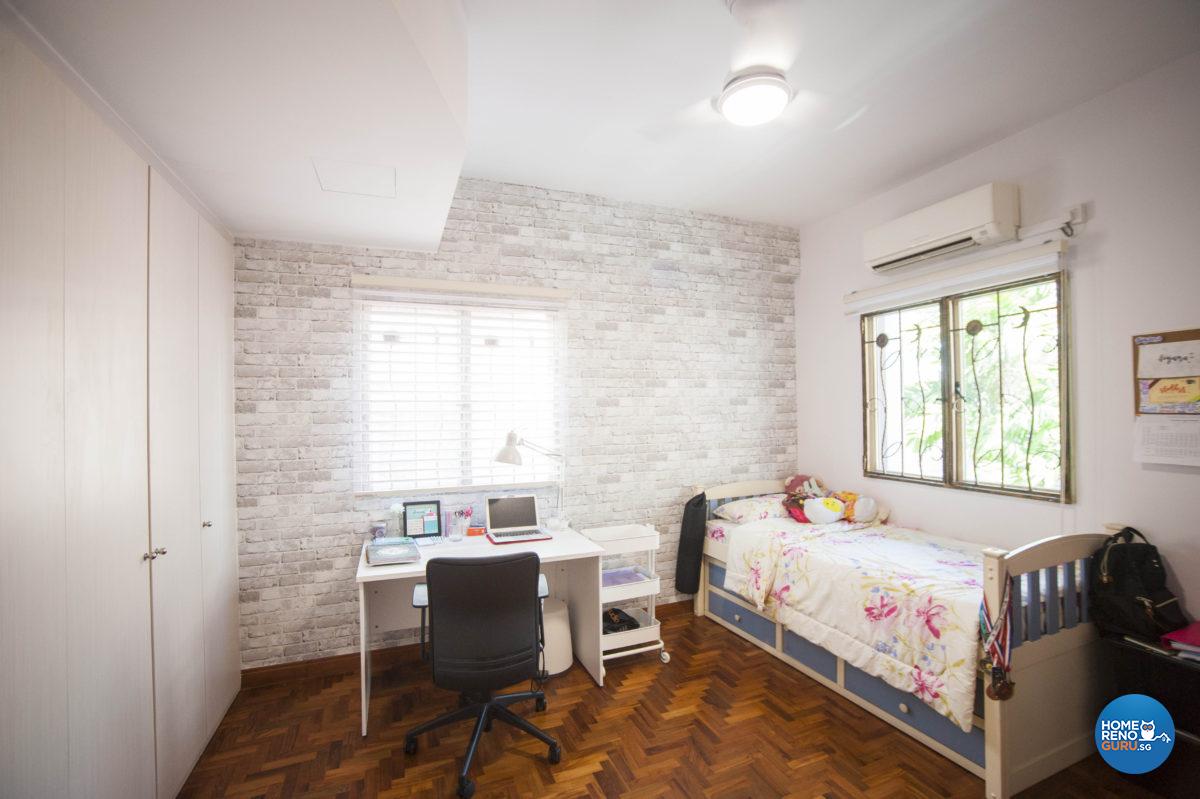 Liyana's predominantly white bedroom, with a wallpapered feature wall in shades of grey
Liyana: My favourite part of the house is my bedroom, because I played a part in choosing the colour scheme for it, which is the colour white with a bit of grey. I also helped my mother choose the wallpaper and helped her with designing the room to become a conducive environment for me to study and to relax in.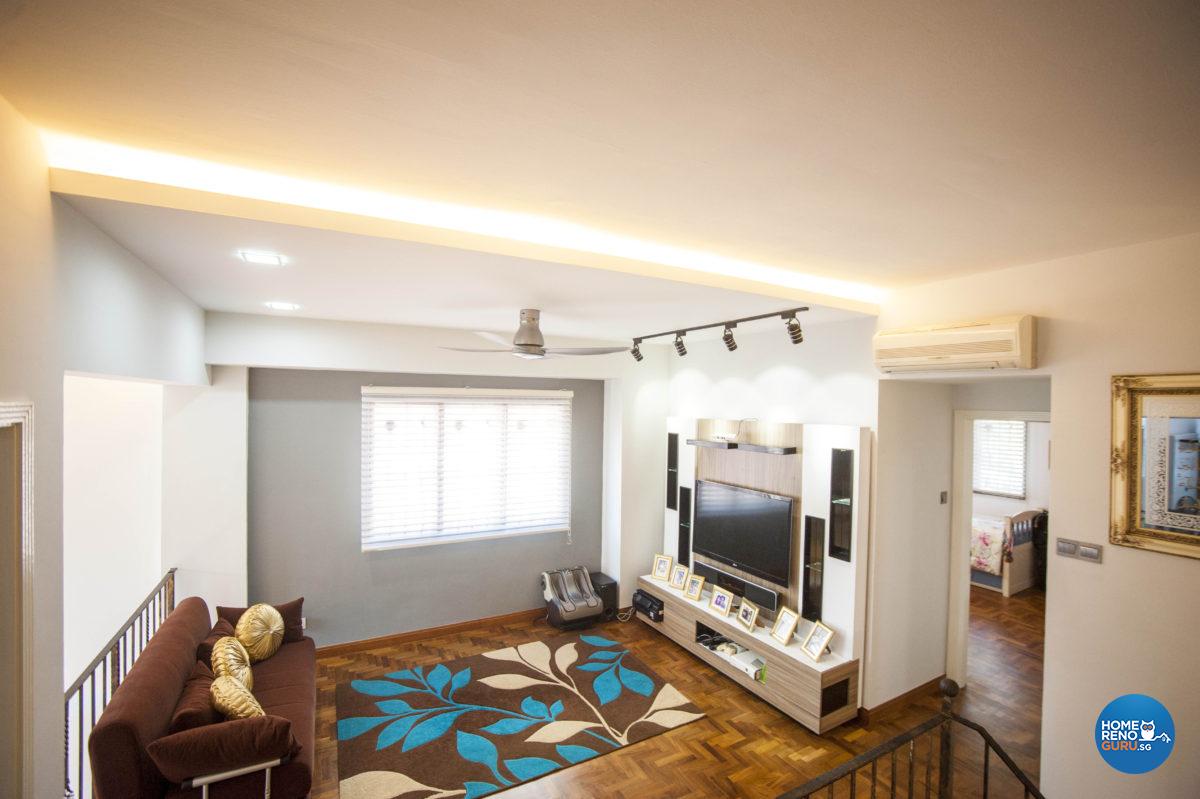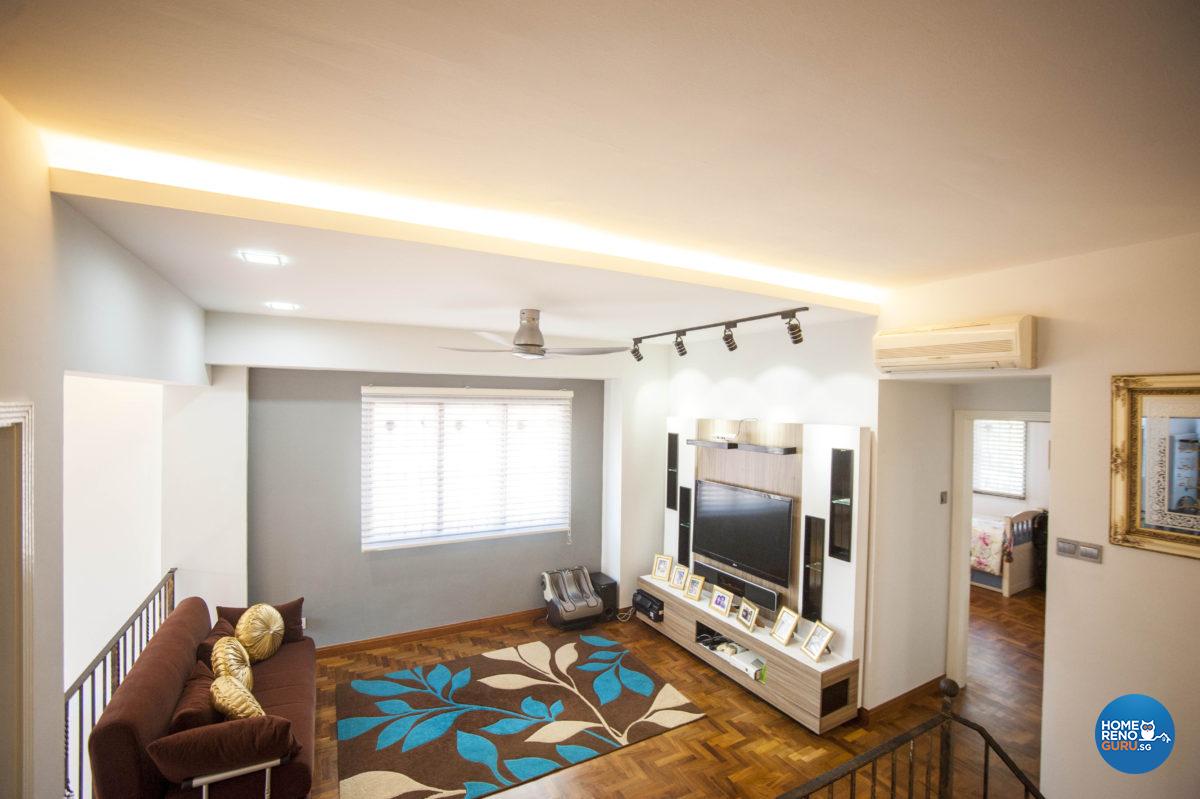 The entertainment room is a great place for the family to gather and unwind
Aina: I like the entertainment room because I can spend time there and it's a good place to relax.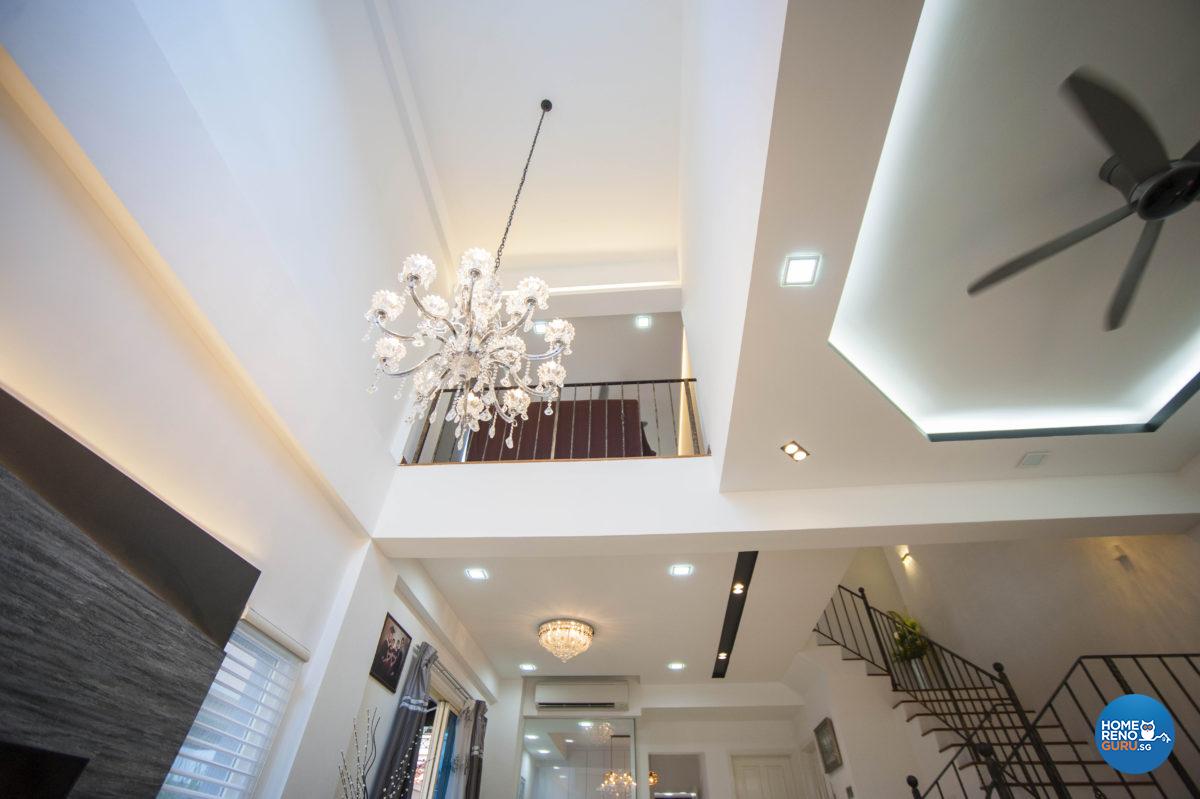 A modern chandelier-inspired light fitting adds a luxe touch to the contemporary decor
Liyana: We really liked Joanne's suggestion of having the cove lights in the living room's high ceiling wall. It adds to the warm atmosphere of the living room and its very pretty to look at.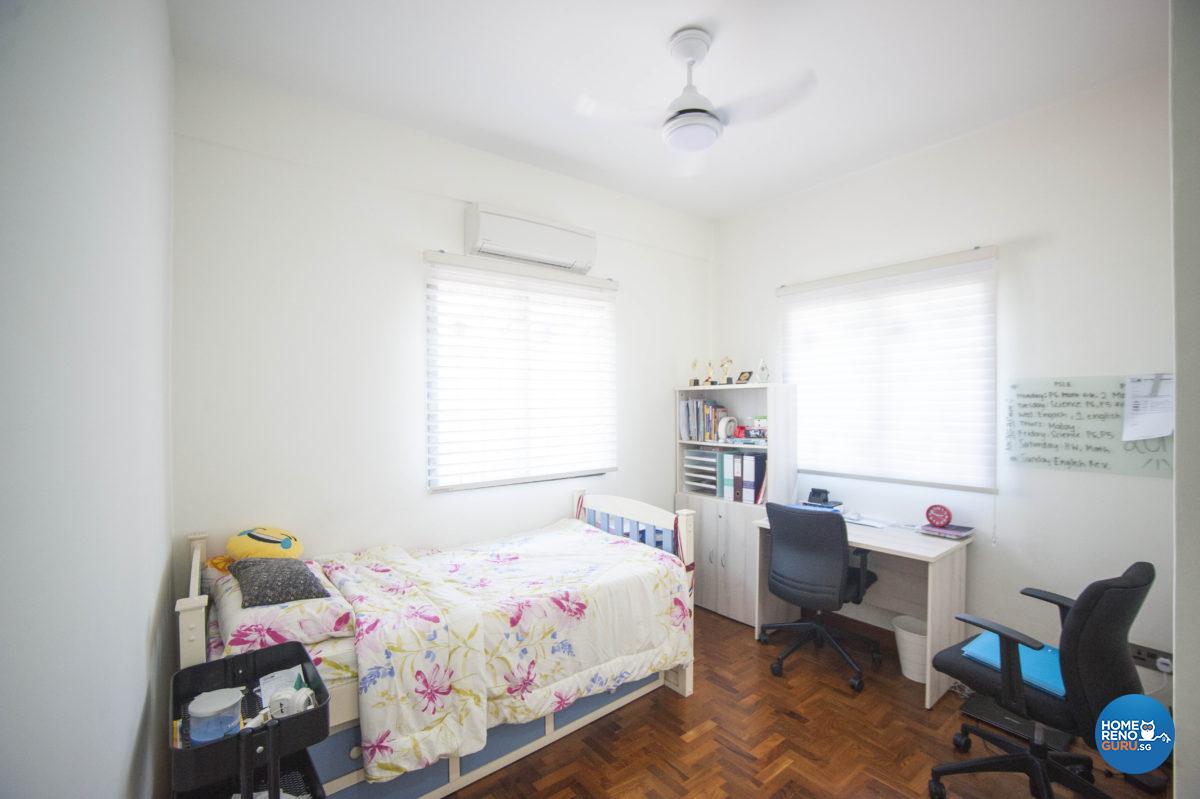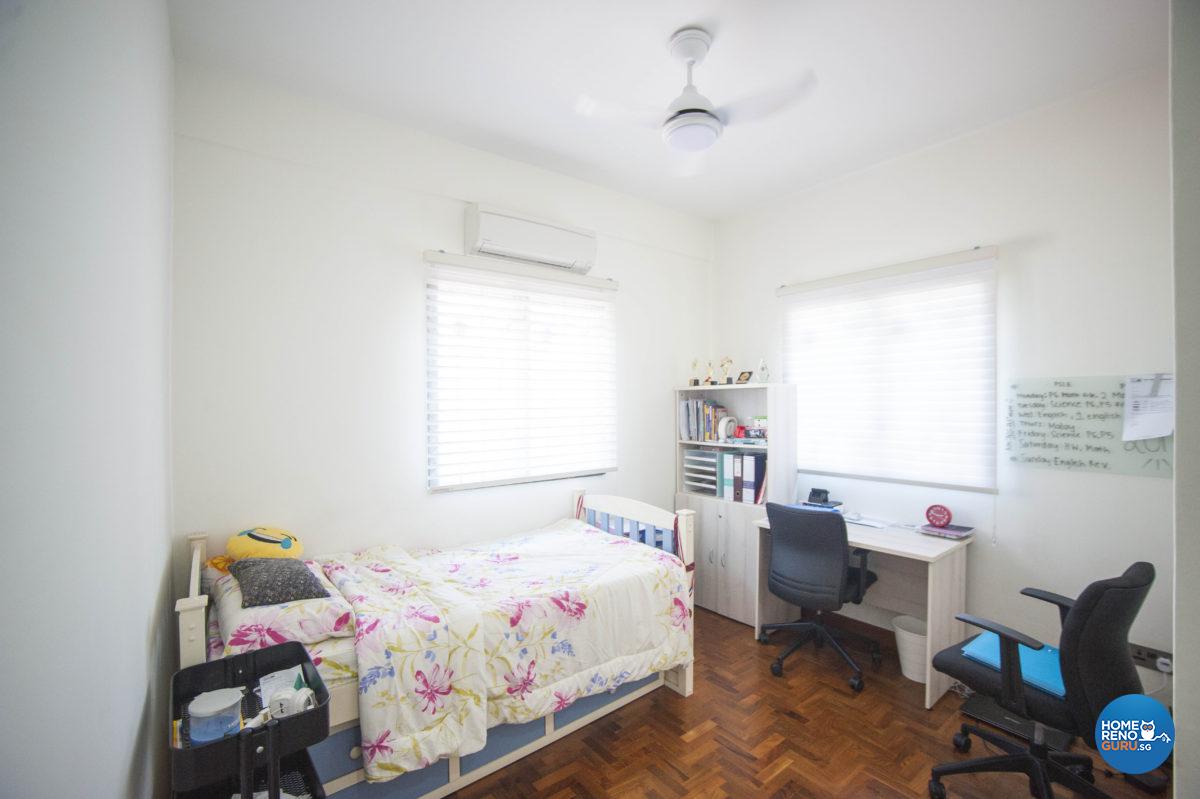 The simple, light-filled room of younger daughter Aina
Looking for an estimate of your renovation costs?
Let HomeRenoGuru help!
HomeRenoGuru: Do you have any advice on home renovations that you can share?
Faizal: My advice to new homeowners is that first of all is they have to decide what kind of design they want, so that the interior designer can sync along with what is inside their mind.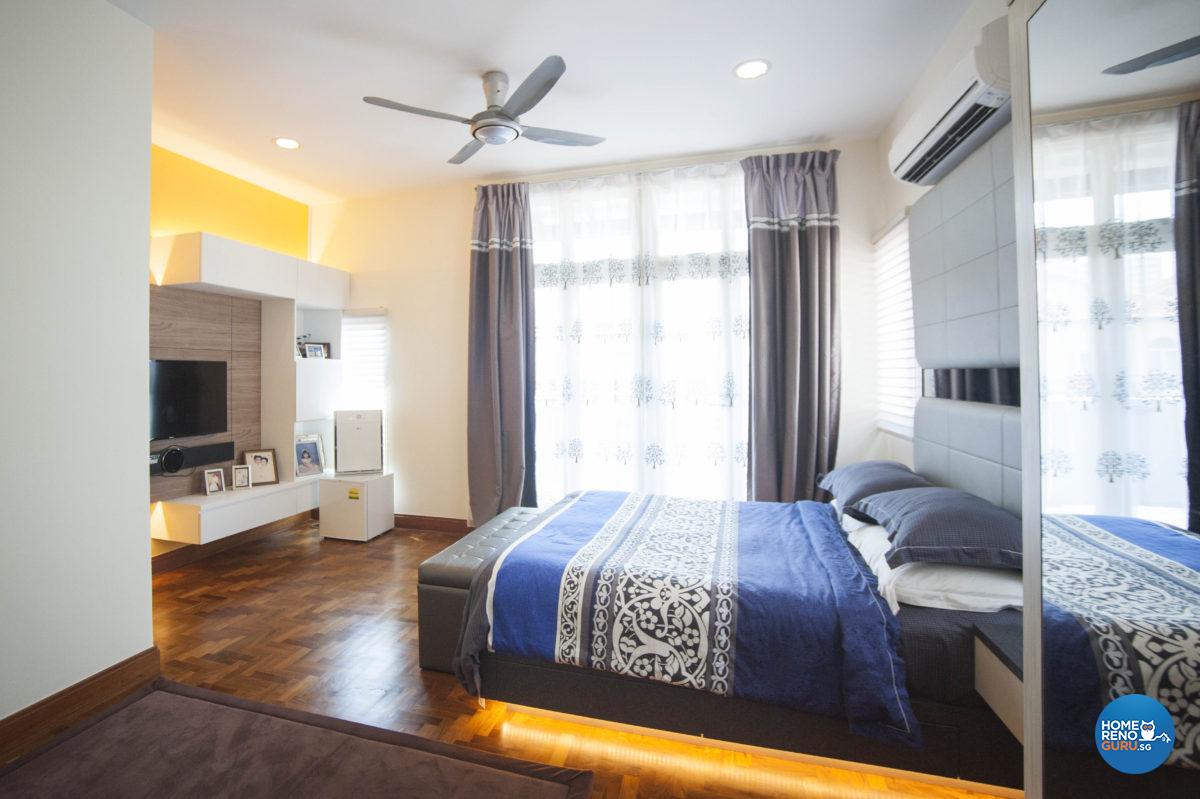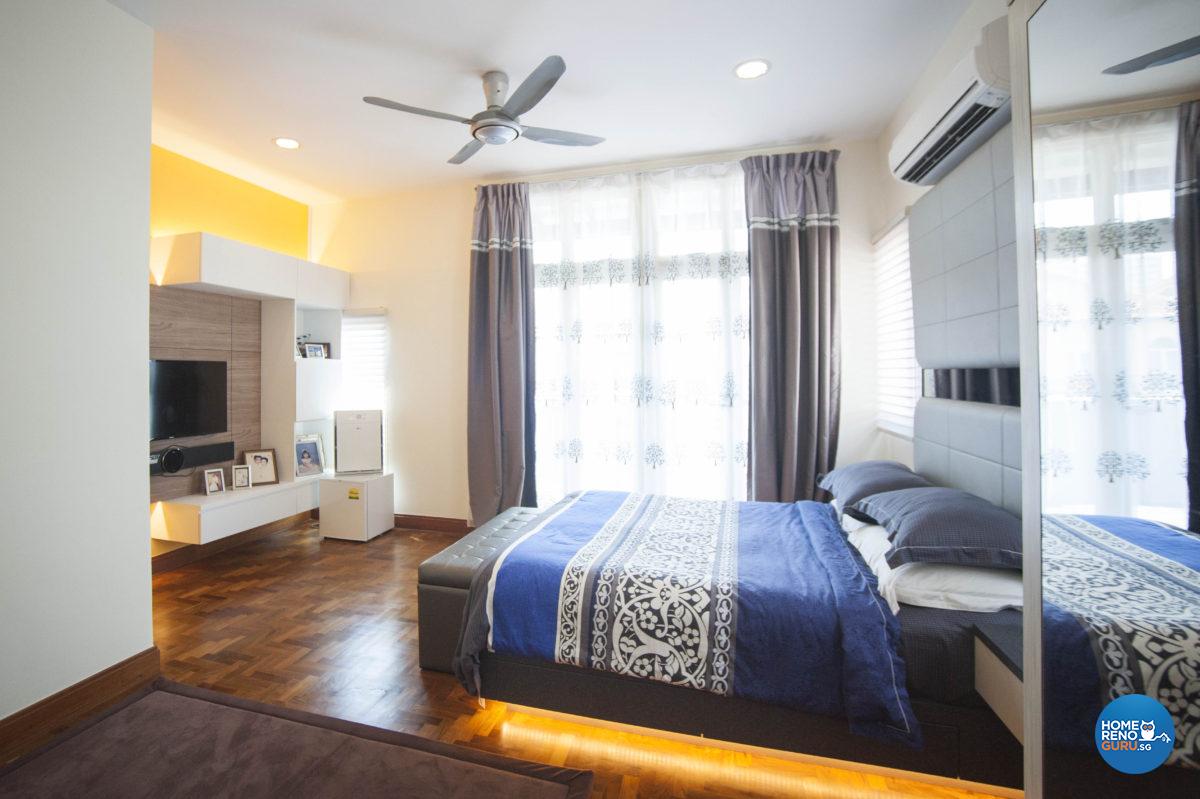 The master bedroom comfortably accommodates a TV console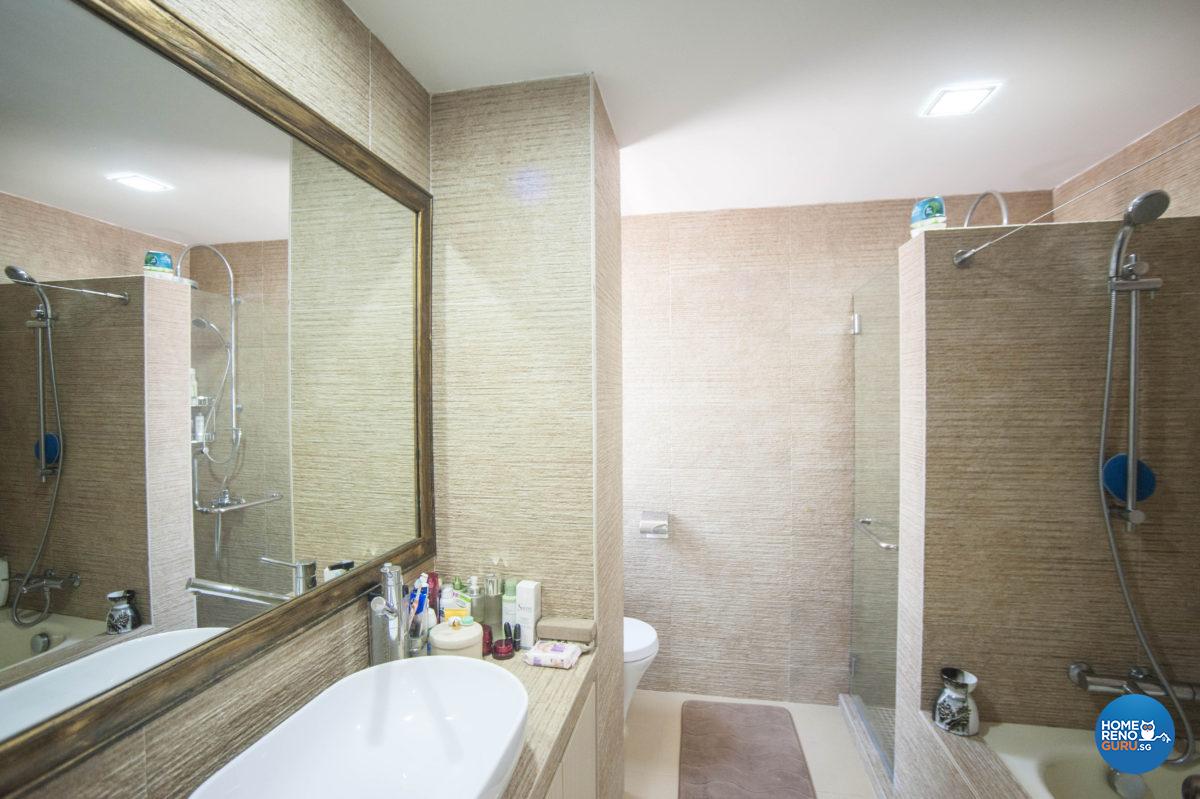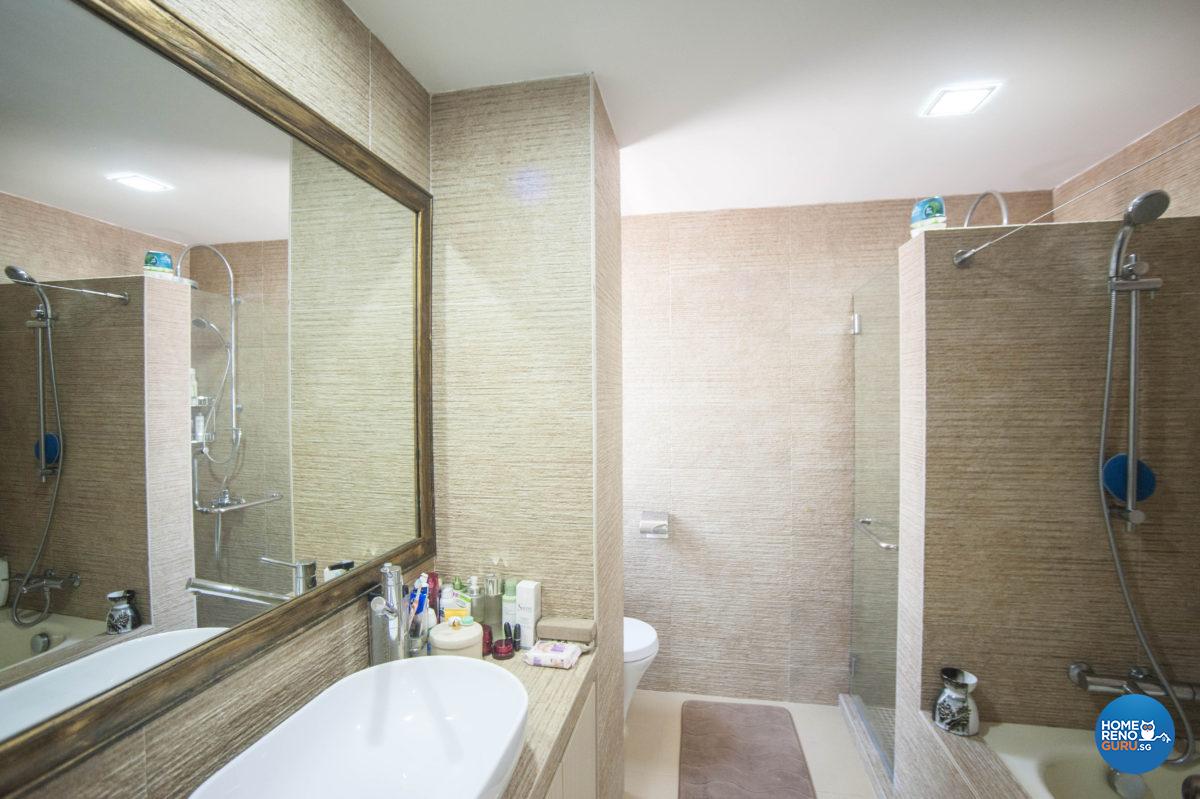 The hotel-like master bathroom is luxuriously large
HomeRenoGuru: Would you recommend Joanne and Weiken.com to other homeowners about to embark on a home renovation?
Faizal: We would definitely recommend Joanne from Weiken to new homeowners for their house renovations. We would like to thank Joanne from Weiken for making our dream become a reality!
Rasidah: Definitely – a big 'thank you' to Joanne for fulfilling all our wishes and enabling us to shift into our house before the fasting month, as we had wanted.