Dream Home: 13 Years Later… As Good As New
This 13-year-old renovation proves that timeless design, good workmanship and durable materials can stand the test of time and look almost as good as new more than a decade later. It is a testament to the abilities of The Interior Place, and the long-term thinking of owners Desmond and Qian Ni. In fact, so happy were they with The Interior Place's work that they just engaged them again to renovate their new home!
Project Snapshot
Name(s) of Homeowner(s): Desmond Chow and Seow Qian Ni
House Type: 4-bedroom HDB Flat
Size of Home: 101 sq/m
Cost of Renovation: $35,000
Duration of Renovation: 2 months
Interior Design Firm: The Interior Place
Name(s) of Designer(s): Candy Ng / Wayne Ng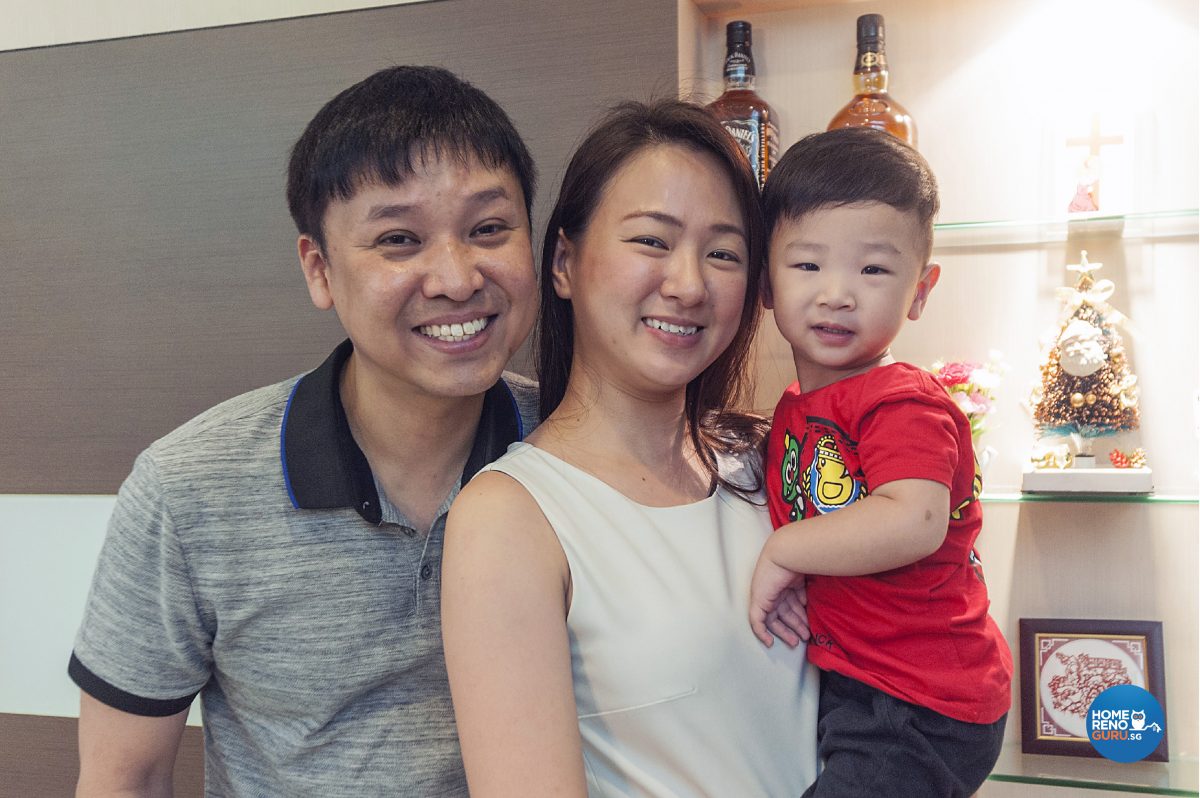 Happy homeowners and soon-to-be repeat customers of The Interior Place, Desmond, Qian Ni and little Don
HomeRenoGuru: Can you recall how and why you came to engage The Interior Place 13 years ago?
Desmond: 13 years ago when I bought this flat, I approached a few ID firms and The Interior Place. Candy gave me a kind of comfortable feeling, she did not pressurise me, she gave me a lot of ideas and concepts. This is the reason why I decided to engage The Interior Place as my ID.
HomeRenoGuru: How was the actual renovation process, from memory?

Layered lighting cloaks the dining space in soft, indirect light
Desmond: The entire renovation work was smooth and hassle-free despite the fact that I was busy at work. The Interior Place staff updated me on the progress regularly. I was very happy with that. From memory, I cannot recall any rectifications that were required. It was done very well.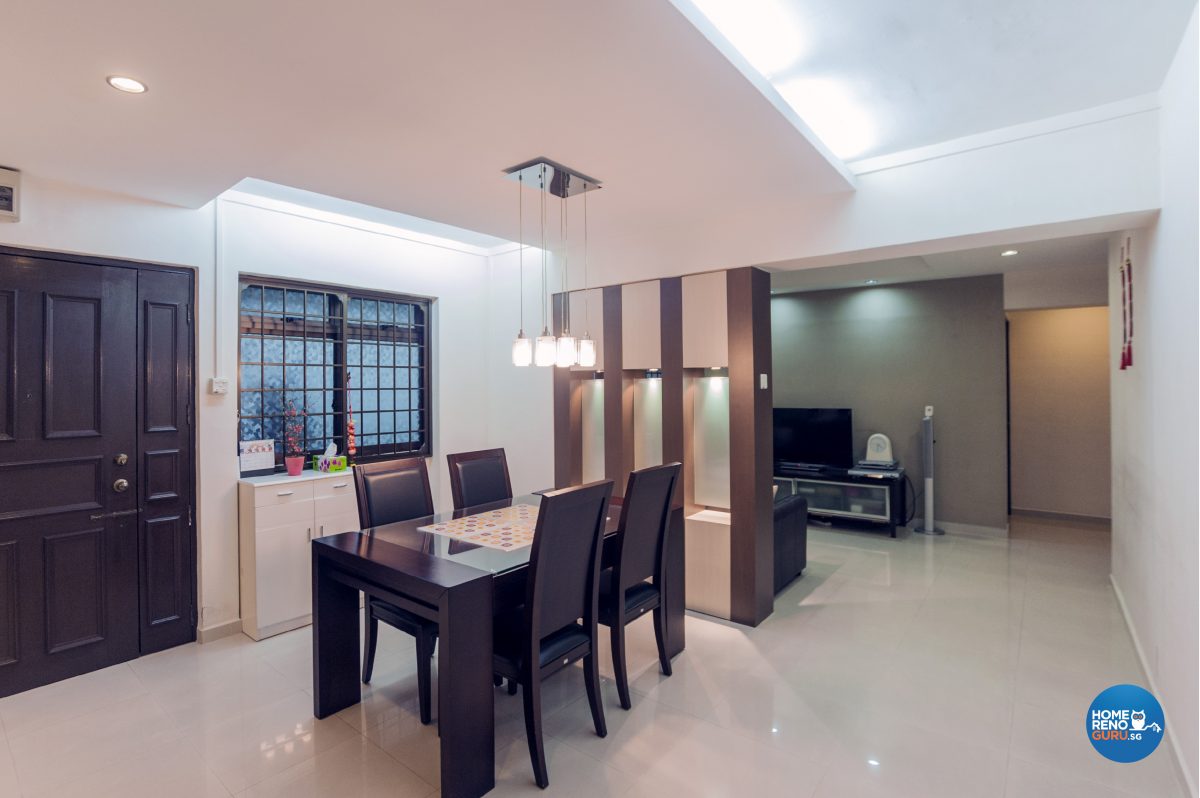 The flow of space is unobstructed from the entrance to the dining and living areas
HomeRenoGuru: What do you appreciate most about your renovation?
Qian Ni: After we got married, I shifted in, the house gave me a very zen and evergreen feeling, it doesn't look outdated.
Looking for Interior Designers?
Let HomeRenoGuru help!
Desmond: I'm very happy with the workmanship and the materials used for my house. There wasn't any maintenance needed.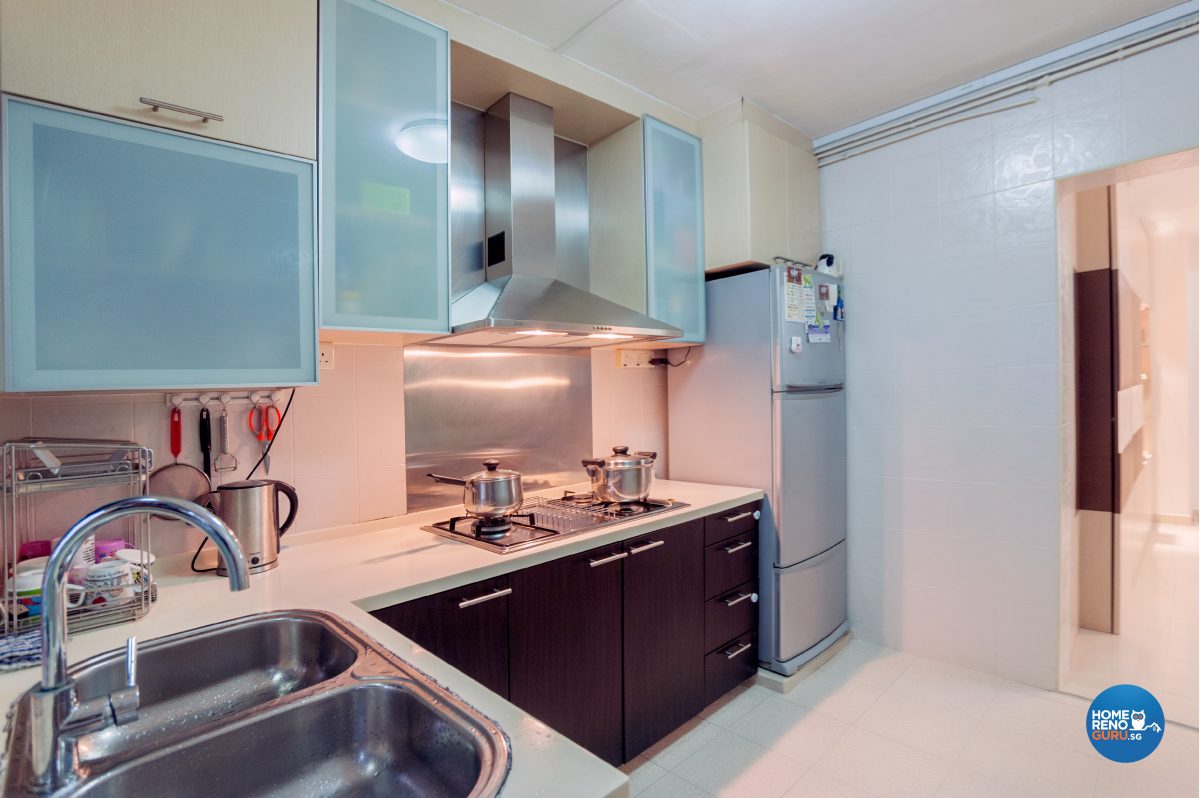 Neutral hues and sound space planning keep the kitchen current
Qian Ni: When our neighbours pass by, they thought we just renovated our house, but in fact it was renovated 13 years ago!
Desmond: In fact, we've never needed to repaint the house. It still looks very good.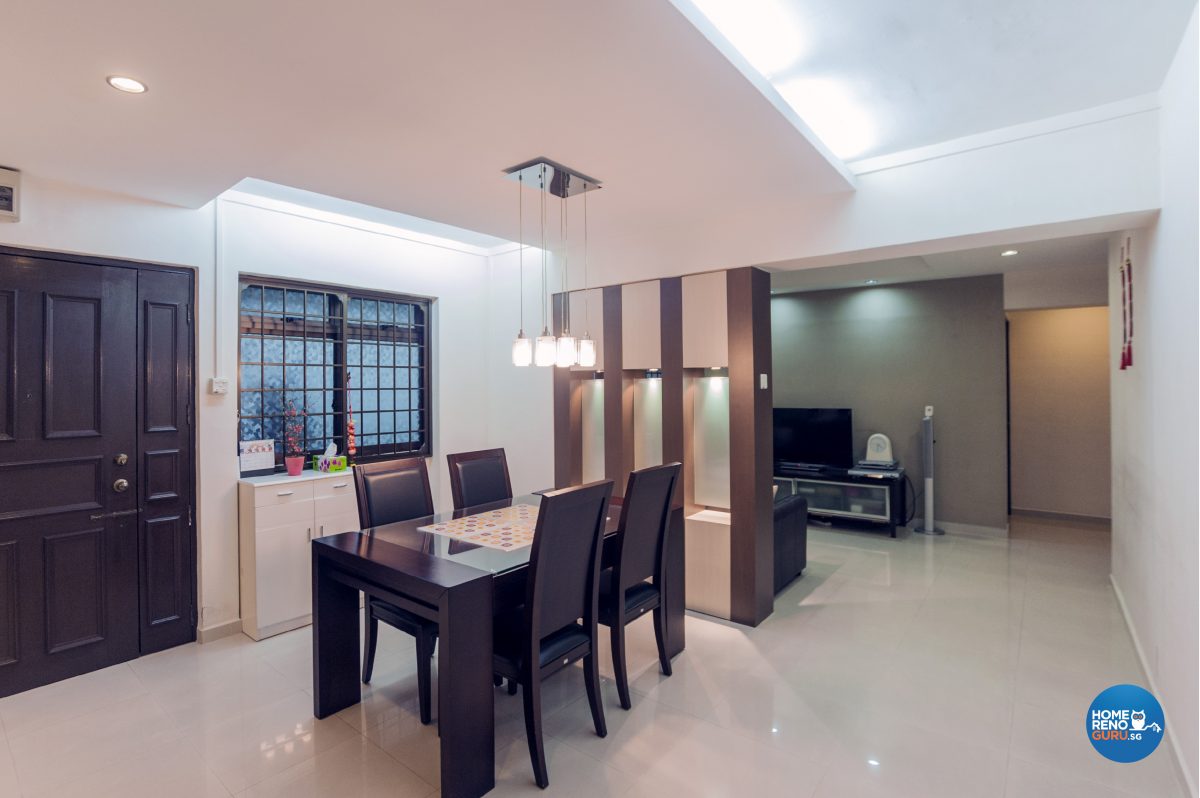 Restful, tasteful and understated – the 'zen' feeling of the original renovation is still apparent
Qian Ni: Recently we just collected our keys to our new home and we actually approached a few IDs.
Desmond: But I still felt most comfortable with The Interior Place and Candy.
Desmond: In fact, when I personally met up with Candy, she was very professional, she gave us a lot of ideas and she actually met our expectations. And that's why we decided to engage The Interior Place again.

Wayne and Candy from The Interior Place, with two very satisfied customers
HomeRenoGuru: Would you recommend The Interior Place to other homeowners looking to engage the services of an interior design company?
Qian Ni: Of course, I'll recommend all homeowners that they engage The Interior Place because if you want a house that is 13 years old but doesn't look like 13 years old, engage The Interior Place! And we are looking forward to our new home.