Dream Home: A Well-lit and Much-loved Home
Fuming and Kelly love the renovated condo home they share with their two young kids. Warm light envelops you from all directions – literally, thanks to the layered lighting designed by Zanice Chong of Beaux Monde. Let's shed some light on their renovation journey.
Project Snapshot
Name(s) of Homeowner(s): Fuming and Kelly
House Type: 3-bedroom Private Condominium Apartment
Size of Home: 1,152 sq ft
Cost of Renovation: $60,000
Duration of Renovation: 2½ months
Interior Design Firm: Beaux Monde Pte Ltd
Name(s) of Designer(s): Zanice Chong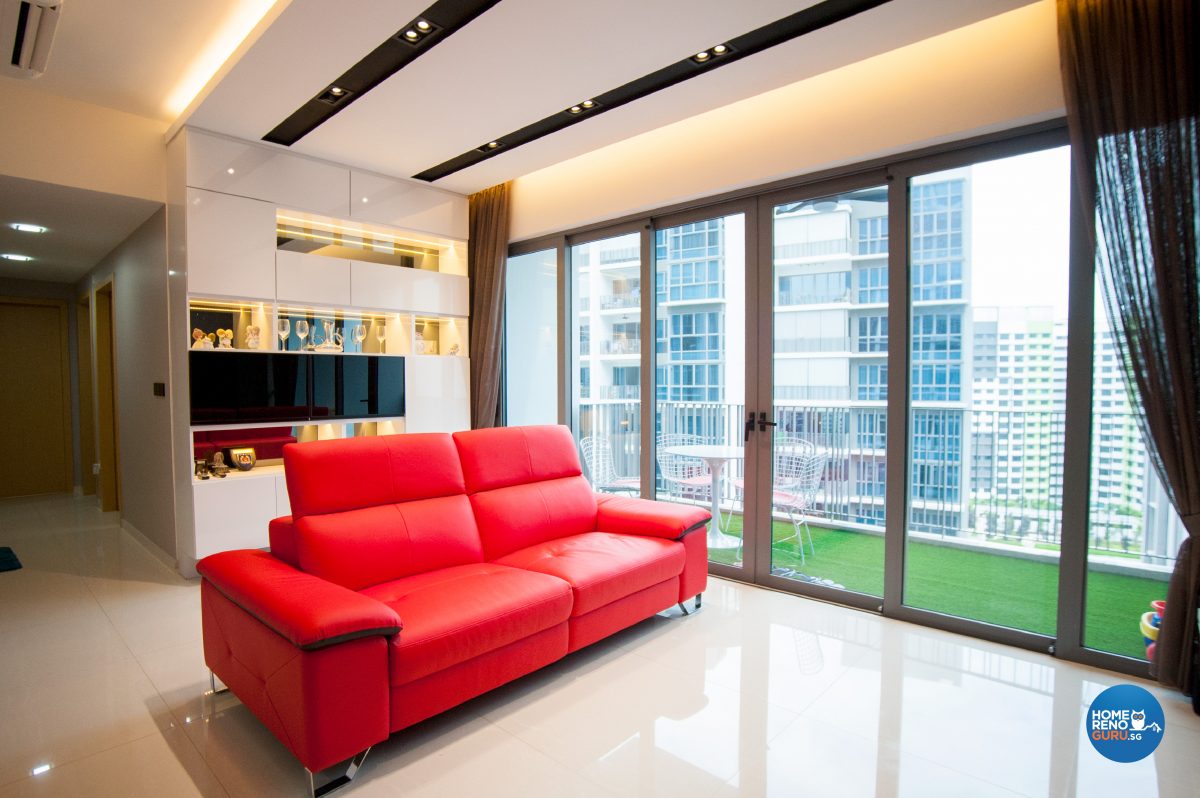 The beautifully lit living area, with a statement red sofa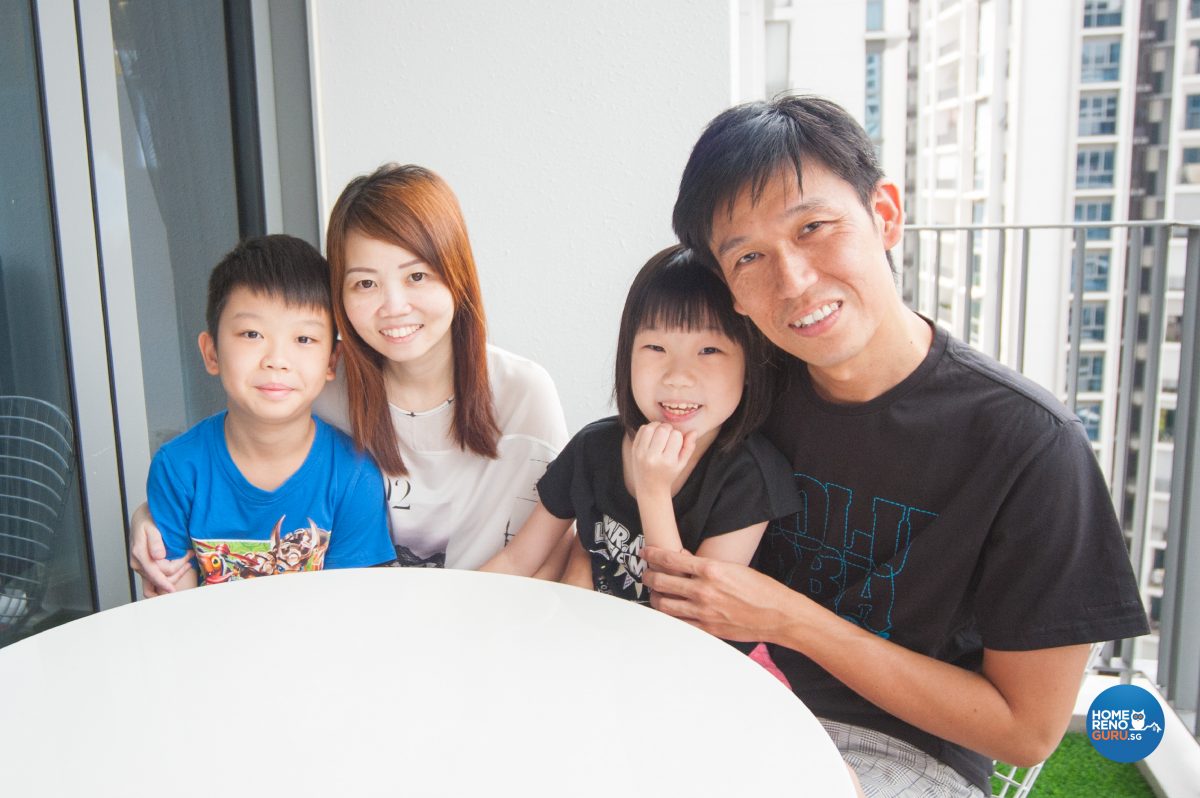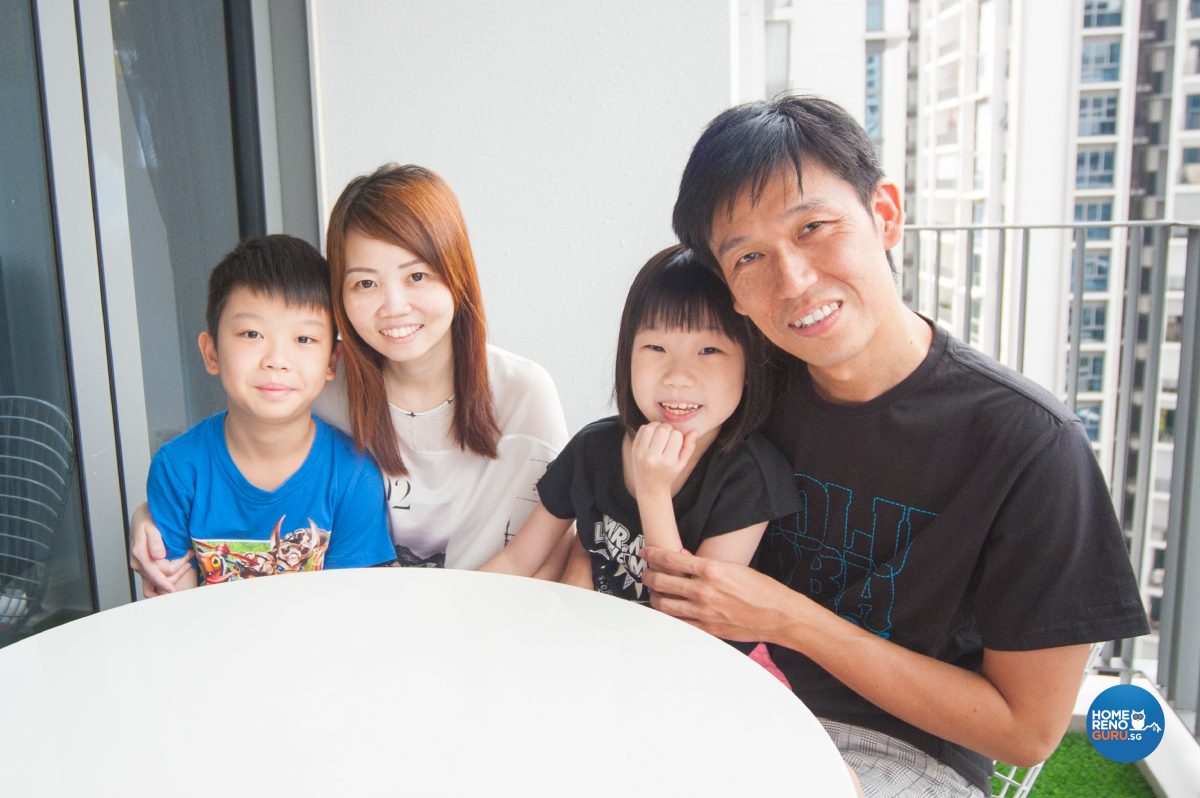 Enjoying quality family time on the balcony

An entire wall of concealed storage and display cabinets lines the back of the living area
HomeRenoGuru: How did you come to engage Beaux Monde to renovate your home?
Fuming: My friends recommended Beaux Monde, and it proved to be a really good decision.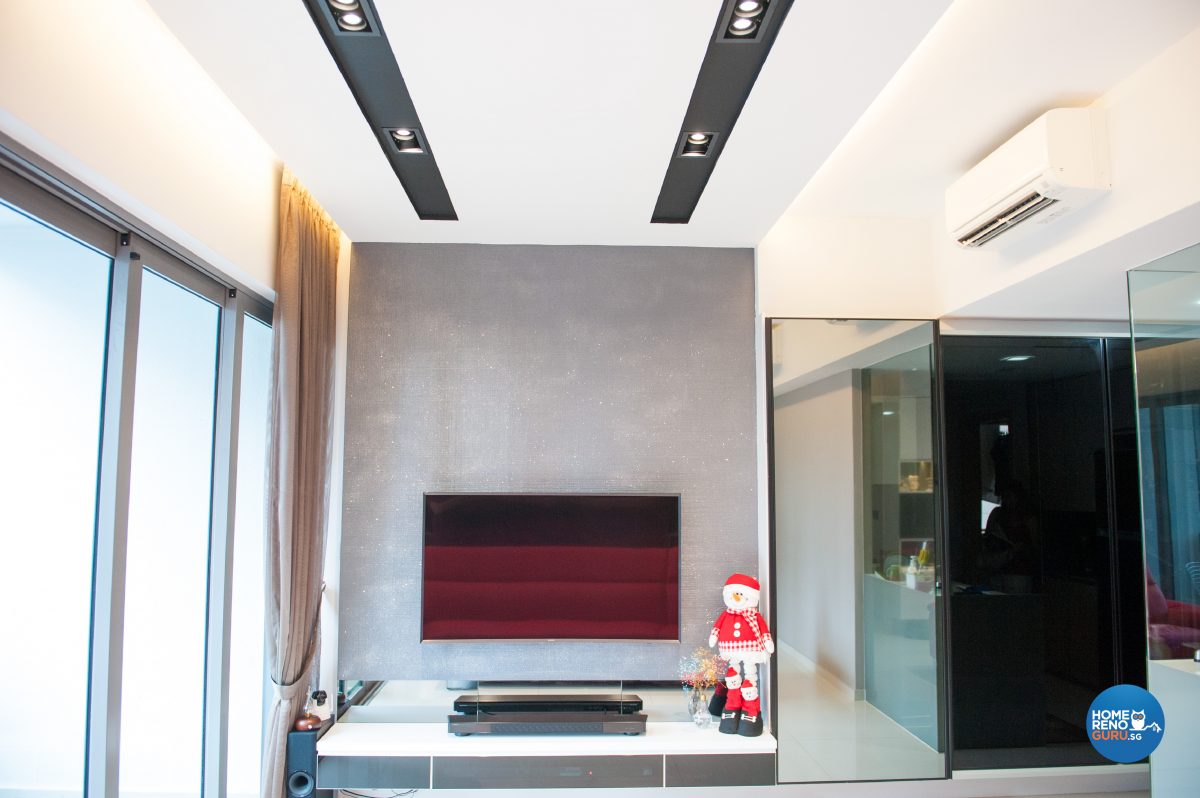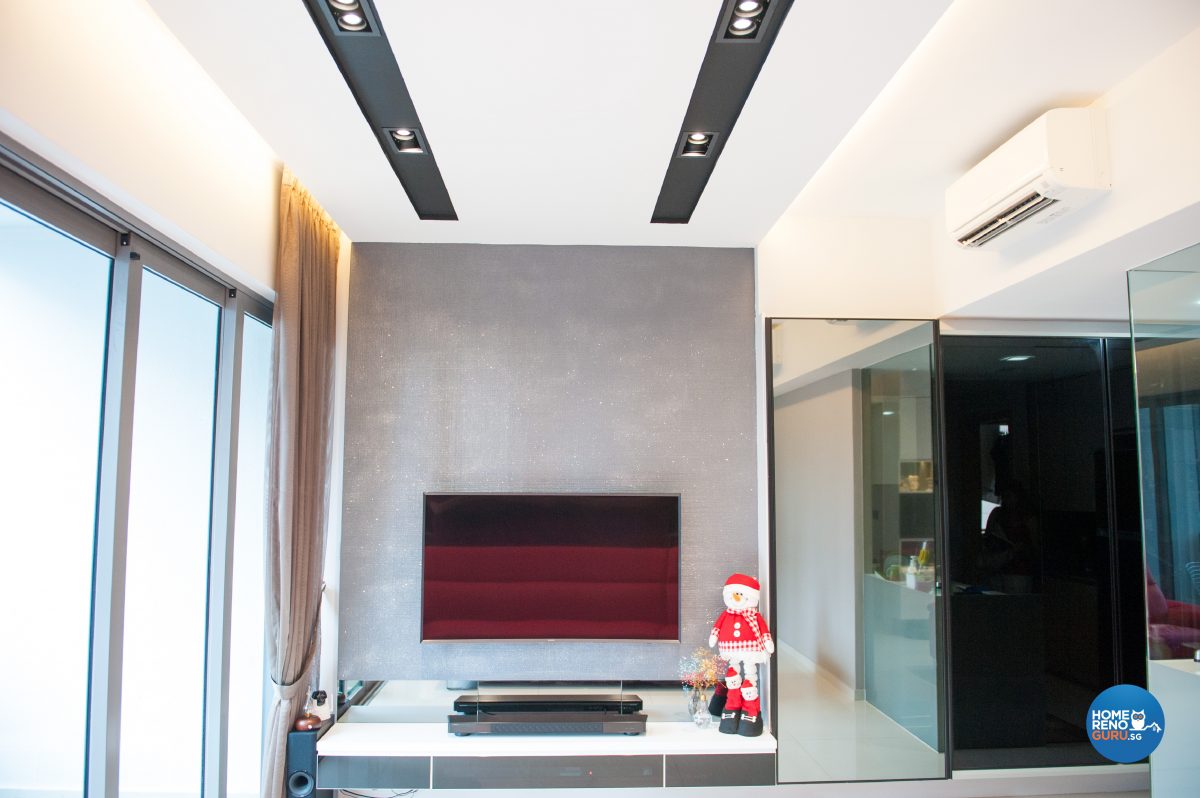 A mirrored panel artfully conceals an illuminated display shelf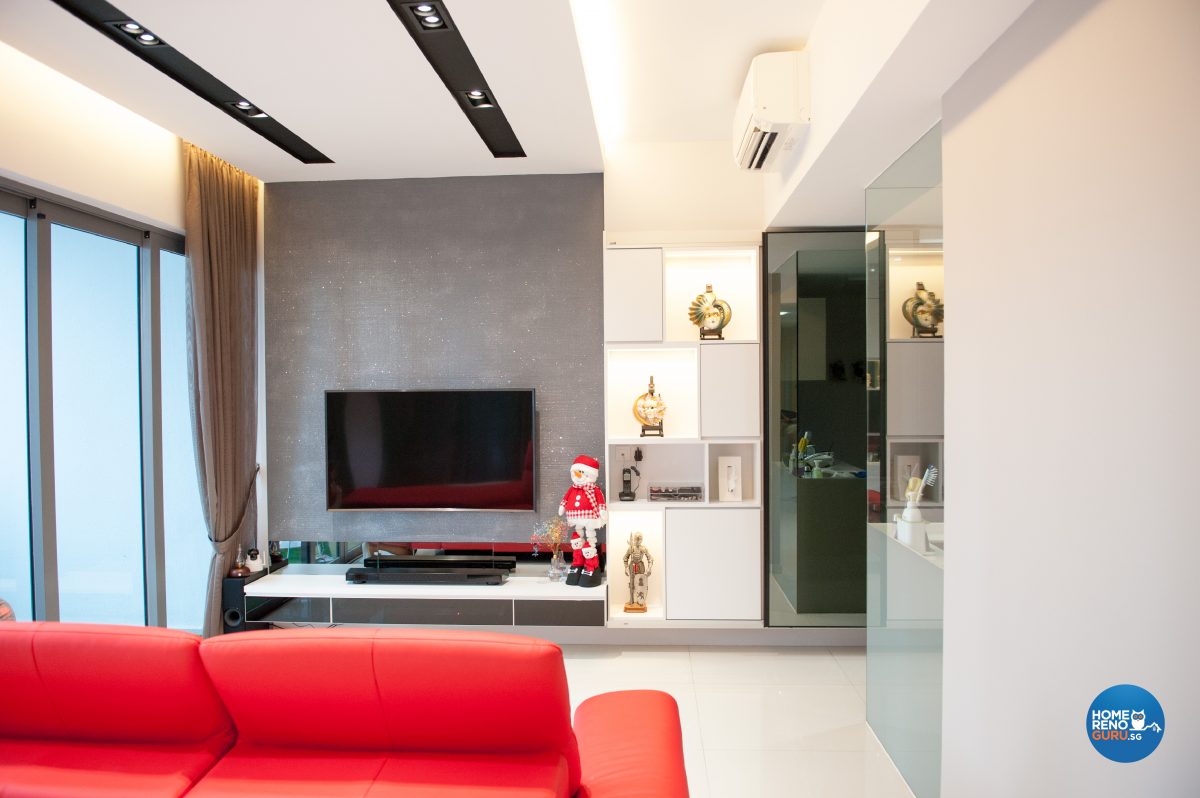 The illuminated display shelf, revealed!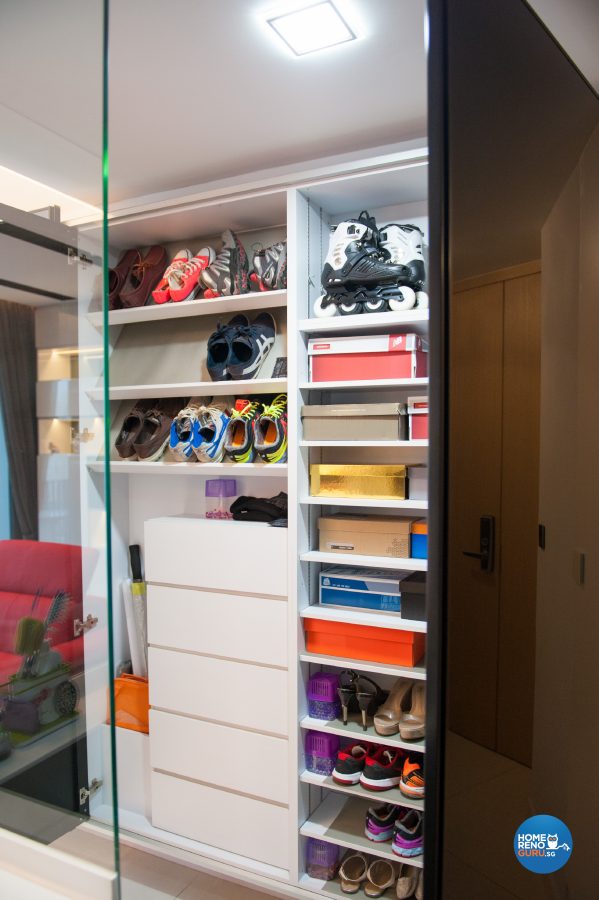 Another example of inventive space planning, a concealed show cabinet is situated to the right of the display cabinet
HomeRenoGuru: How did you find the actual process of the renovation?
Kelly: The renovation actually took a bit longer than expected, because I made quite a few last-minute changes. Zanice was very willing, even though the changes were quite challenging, to accommodate our requests.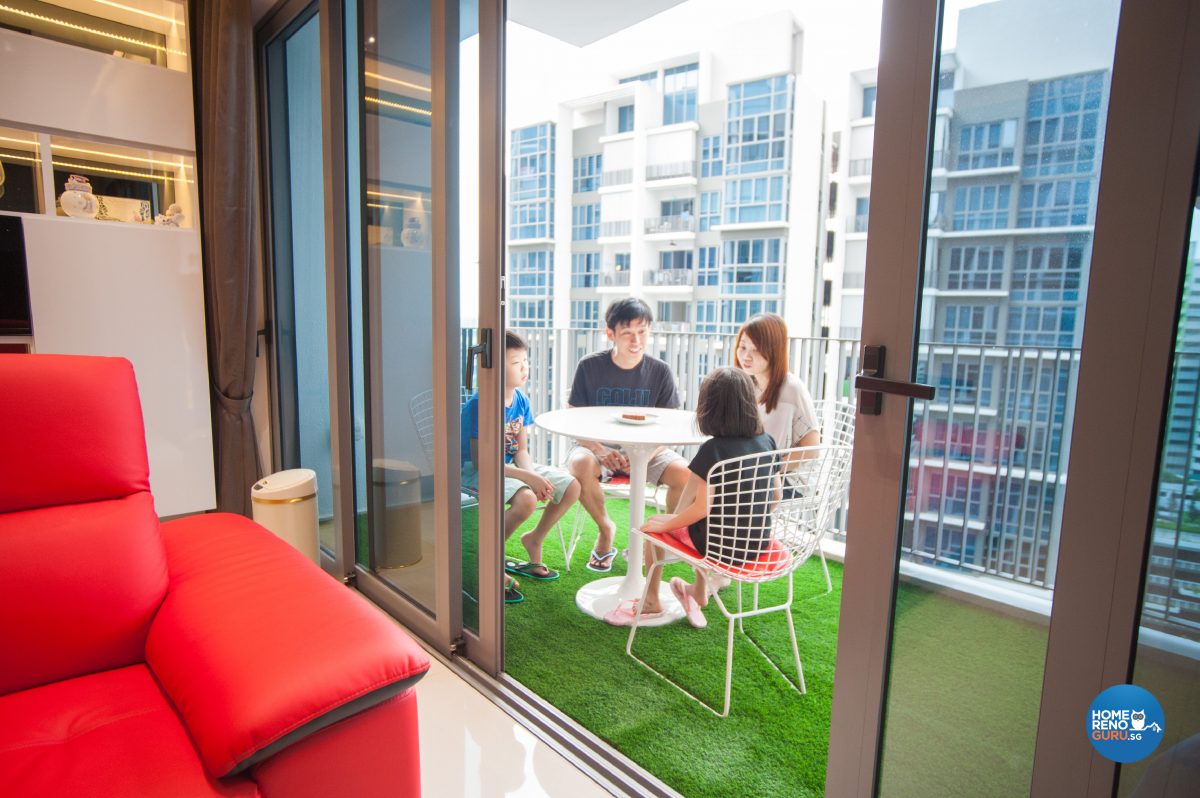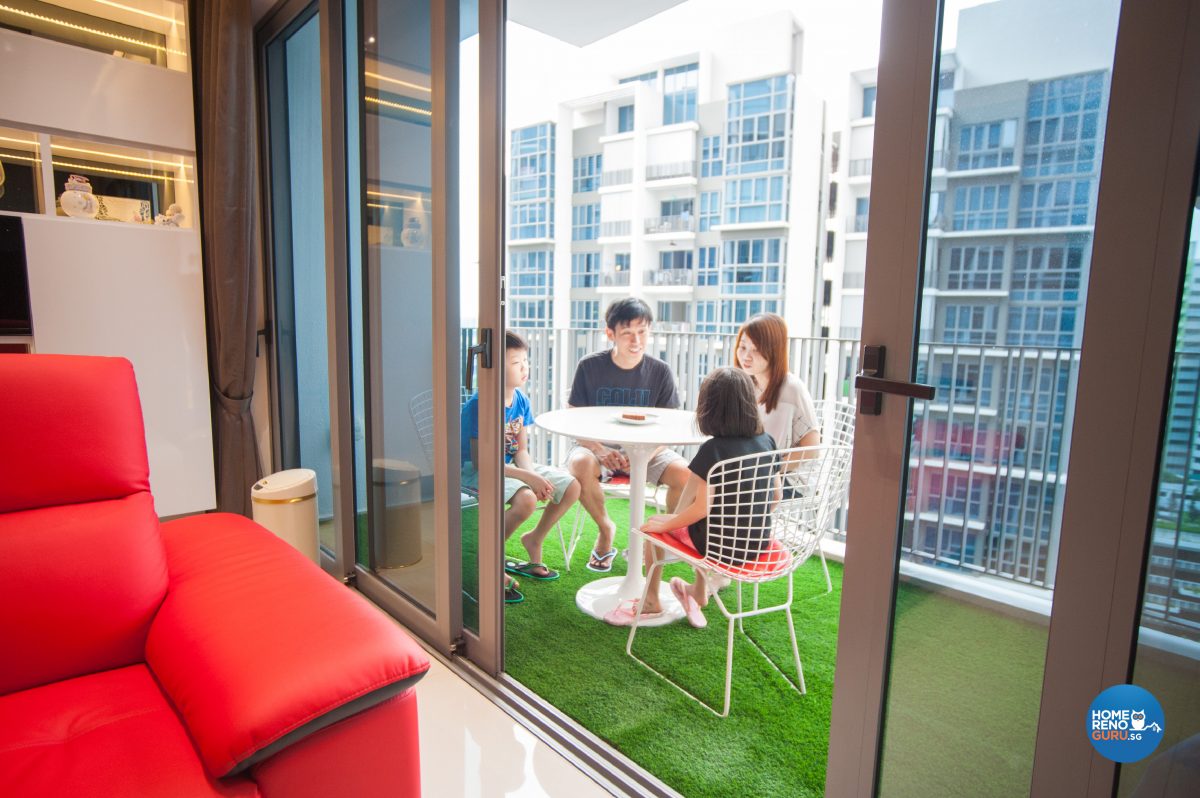 Sliding doors seamlessly extend the living area onto the balcony, which is carpeted in artificial turf
HomeRenoGuru: What do you particularly love about your home?
Fuming: I like the balcony…
Daughter: It's really nice!
Kelly: We actually spend a lot of good times together out there, talking and eating.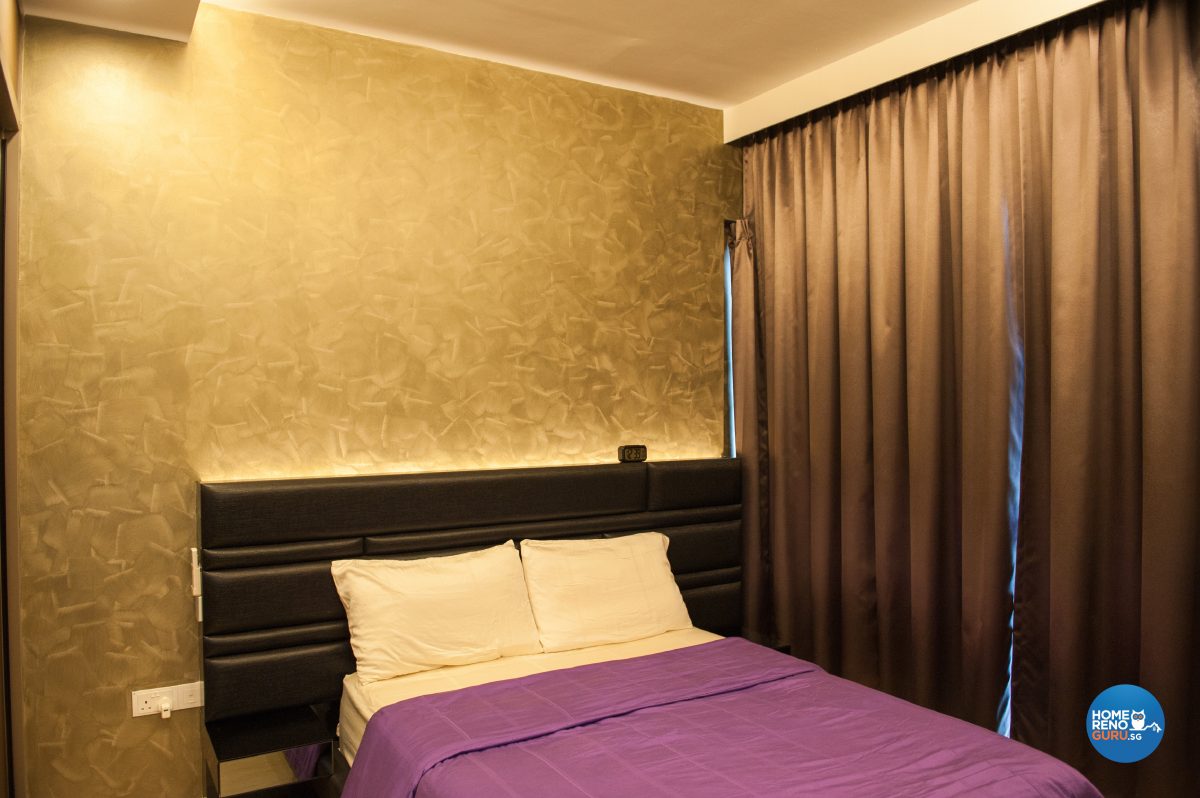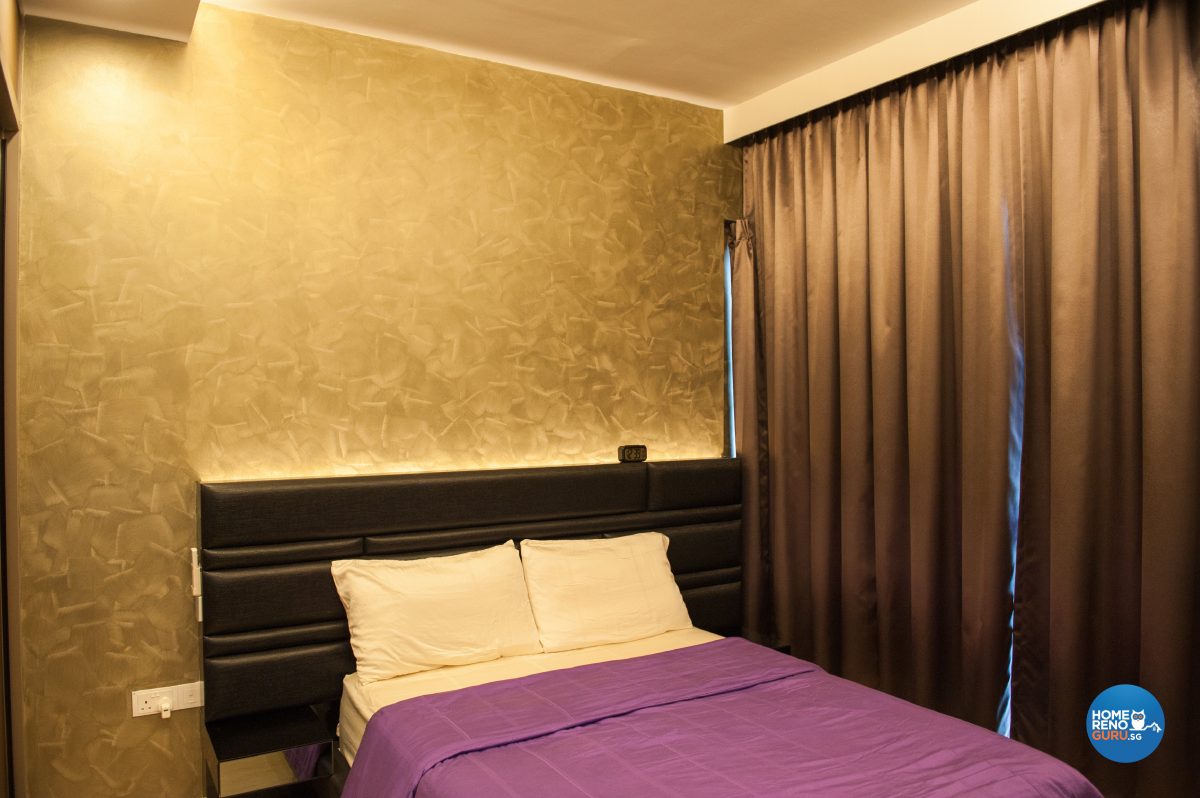 The simple but elegant master bedroom features a combination of cove lighting with downlights and a backlit bedframe
Zanice placed a lot of importance on the lightings because she feels that you can create different moods at different times. So we really appreciate her for creating such a cosy home for us.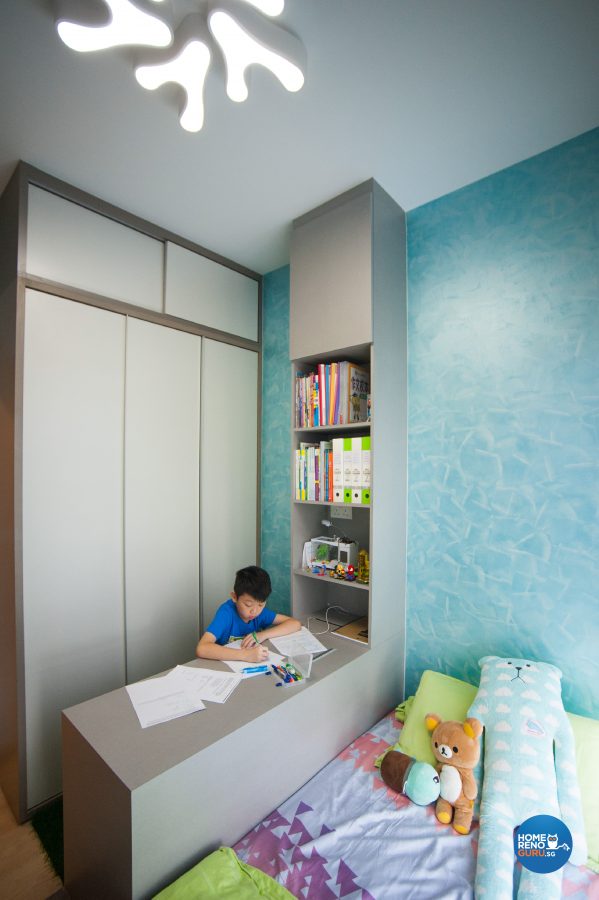 The compact but well-designed boy's bedroom has a built-in study desk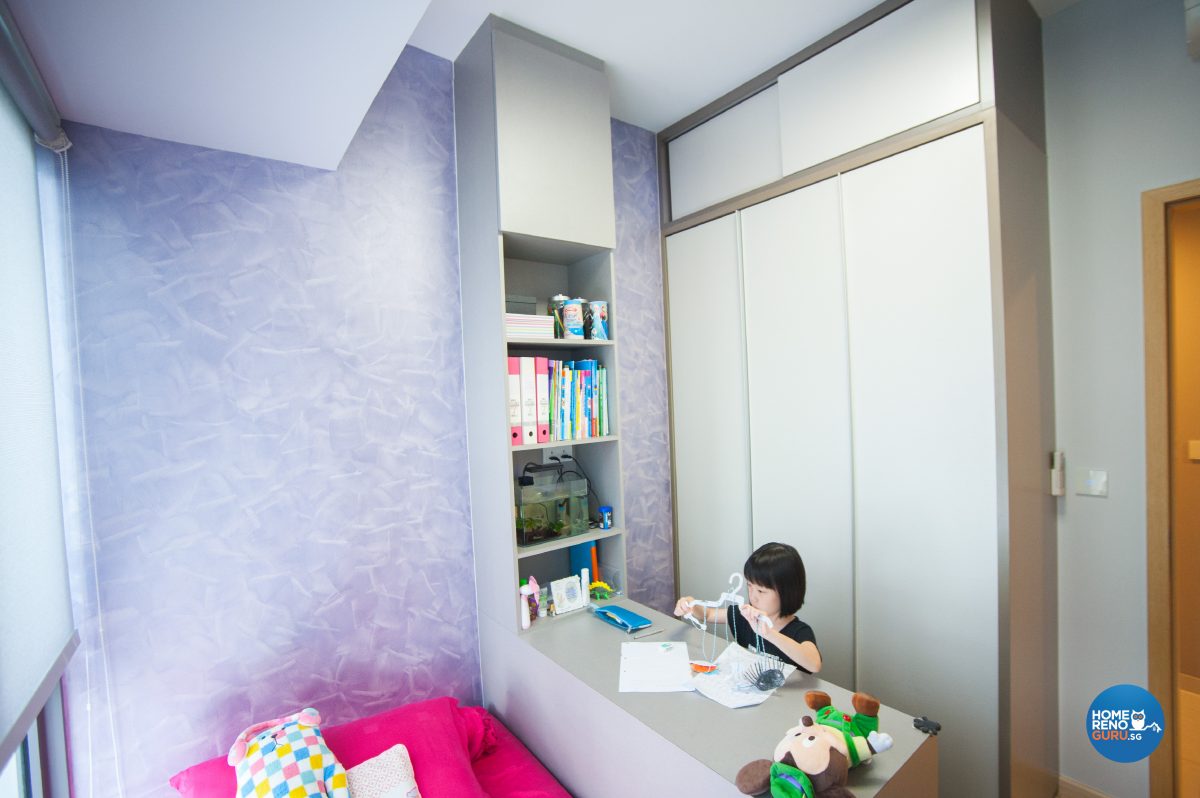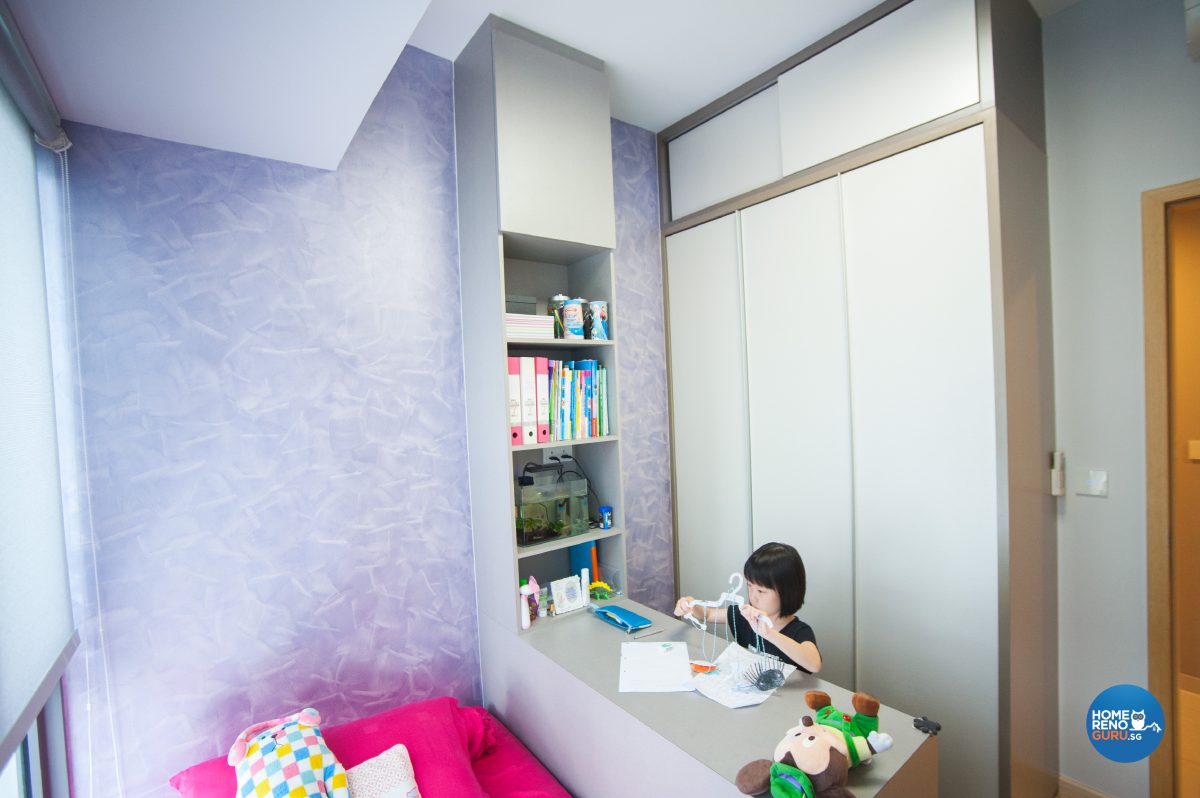 The girl's bedroom is a virtual mirror image of her brother's, only in purple!
Looking for Interior Designers?
Let HomeRenoGuru help!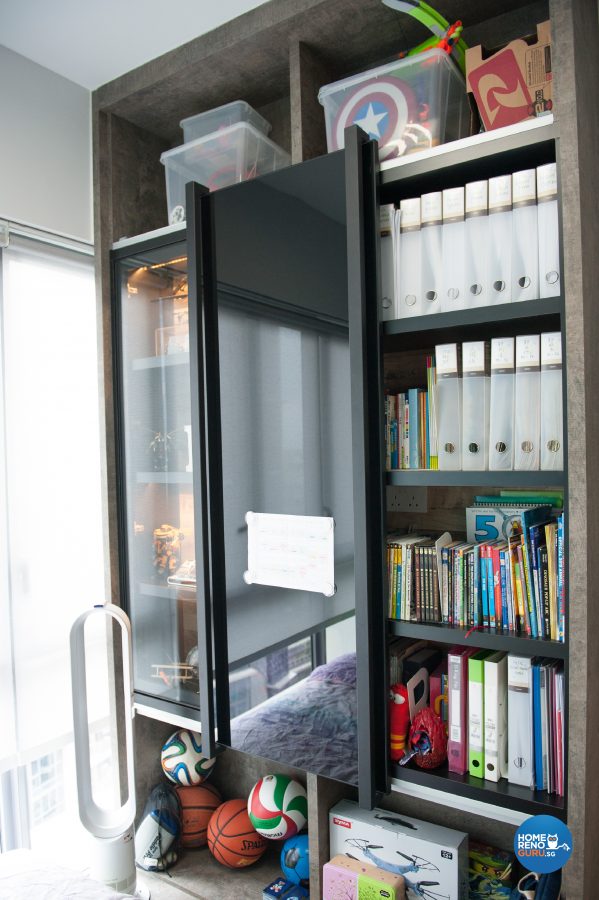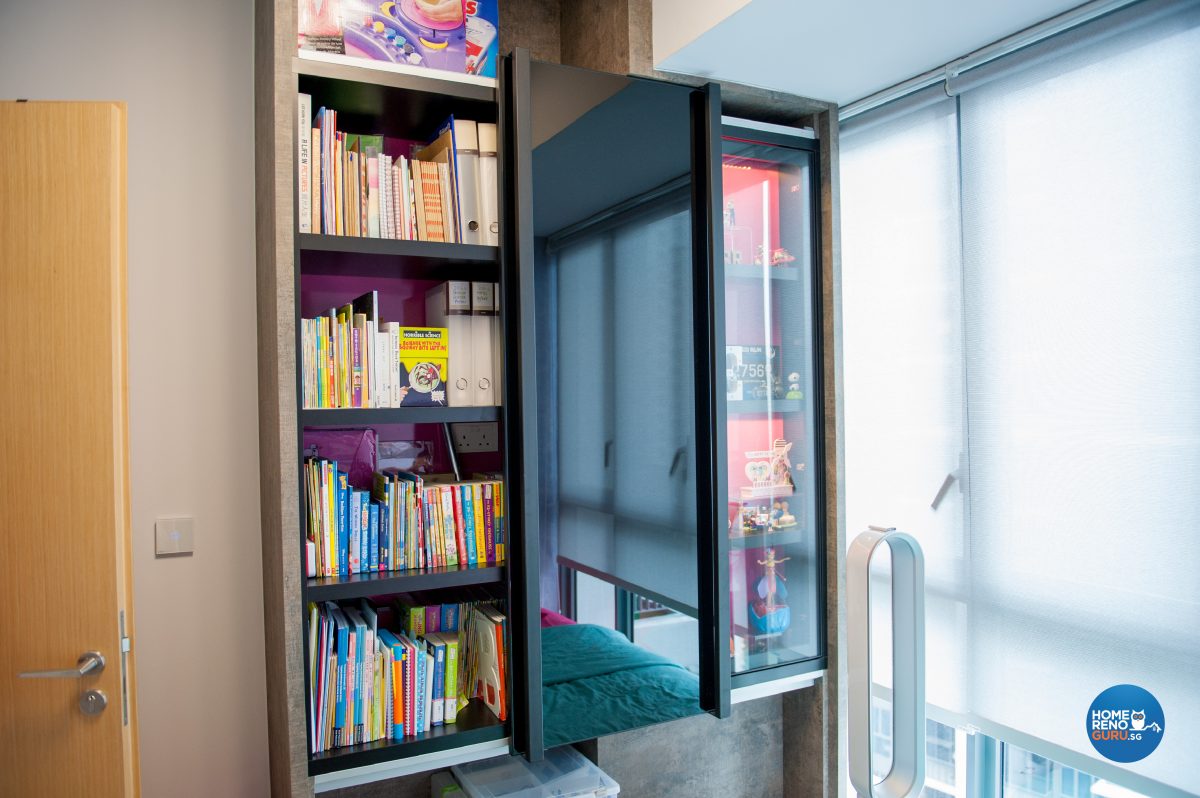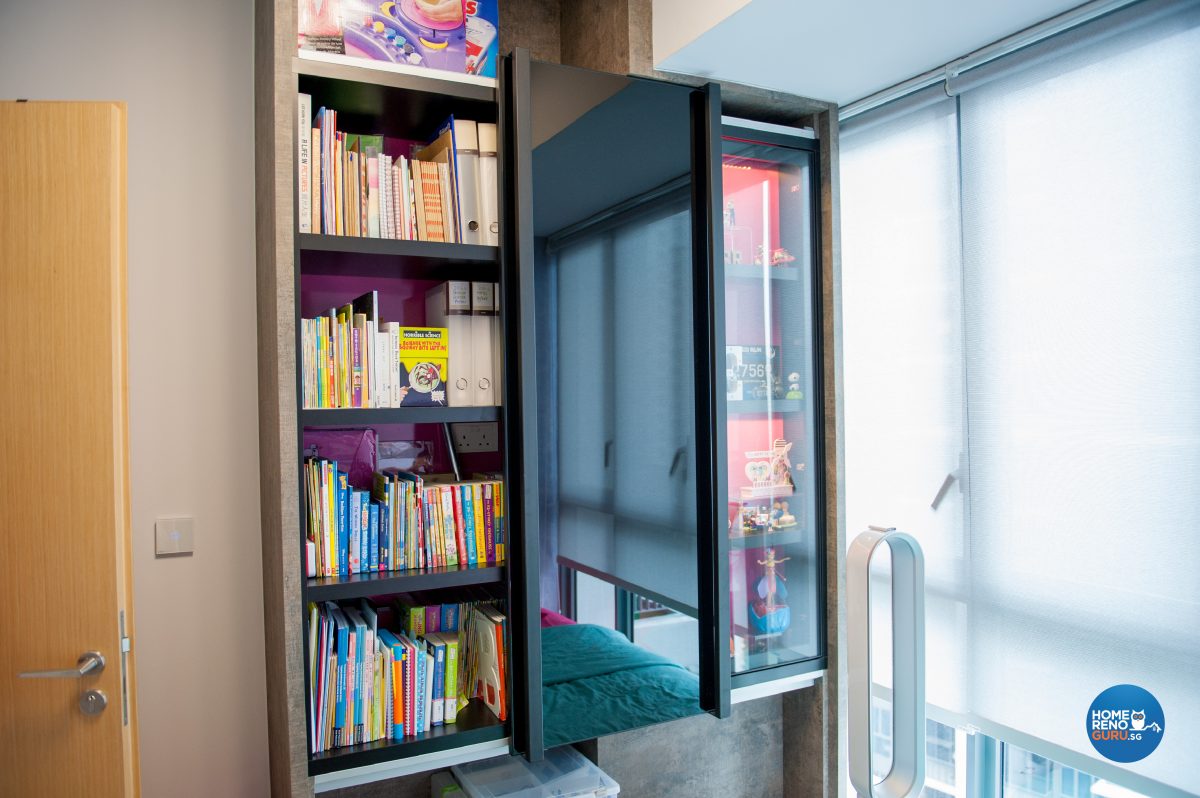 An illuminated display cabinet with an adjacent bookshelf and a magnetised sliding door is a common feature of the boy's room (top) and the girl's room (bottom)
HomeRenoGuru: Would you recommend Beaux Monde and your designer Zanice Chong to other homeowners in search of an interior design firm?
Fuming: Without a doubt, I highly recommend Beaux Monde, especially our interior designer Zanice.
Kelly: Thank you Beaux Monde and Zanice!