What's Trending: Scandinavian Interior Design
29 May 2017
Great ol' Scandinavia – the alleged home to Santa Claus and his Reindeer Crew™ is also the birthplace of contemporary furniture as we know it. With a philosophy that aims to promote a lifestyle of humanism-centered utility that is affordable by all, it is no wonder that the Scandinavian Aesthetic has taken the world of interior design by storm, including Singapore. But unlike most trends, we have few qualms that this is one that is here to stay for some time. Here are some of the characteristics of Scandinavian Interior Design:
Be Lit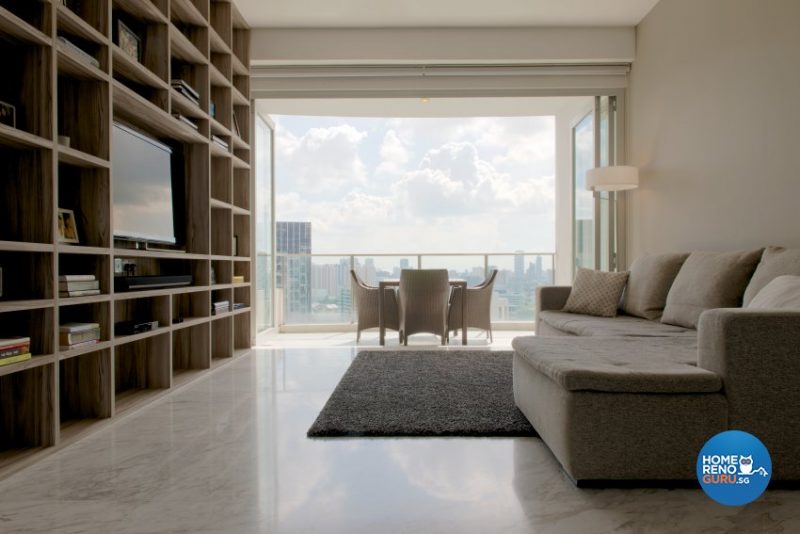 Dyel PTE LTD
Beyond using everyone's favourite track lights, the Scandinavian aesthetic is about having a warm and cozily lit space. That also means knowing how to maximise natural light. While sunny days are less common in Nordic areas and hence a precious commodity there, we get too much of those in Singapore. So, the challenge for us Singaporeans is how to optimise the use of our abundant sunshine to achieve that soft warm glow in our spaces, without hurting our eyes.
Strategic use of Wood
Blk 70B Telok Blangah Heights by Swiss Interior Design
A true-blue aficionado of the Scandinavian Style must be able to appreciate the art of incorporating wood elements into home decor. According to Contemporist, "Wood used in Scandinavian design are usually light woods, like beech, ash, and pine". But if you are not into using light-coloured wood, feel free to experiment with darker shades like walnut and mahogany. As Ronnie Goh from Swiss Interior Design commented, "the Scandinavian style has evolved in Singapore over the years and looks quite different these days, most importantly homeowners should stay true to their preferences". So whether you'd like to hang up a piece of driftwood as a decorative piece or simply install a sleek ceiling fan from Spin is entirely up to your imagination.
[cta1]
Pops of Dramatic Colours
Condominium @ 14 The Minton by Weiken.com ID PTE LTD
If we could describe a common colour palette used in many Scandinavian designs as a kind of dessert, it would be a Matcha cheesecake layer propped up by a cookie base served on a slate plate accompanied by a generous dollop of cream. That being said, using occasional splashes of other bold colours is not uncommon. After all, the Scandinavian Aesthetic has its roots in Modernism which also produced the all-time Modernist-art celebrity Composition C by Piet Mondriaan, known for its swatches of primary colors. "You can pick brightly coloured cushions, or use chairs with flashy-coloured fabric" advised Jonathan from Weiken.com.
Use of Greenery
HDB @ Woodlands by U-home Interior Design
The Japanese and Korean have a form of therapy known as shinrin-yoku or sanlimyok (森林浴) respectively. With benefits backed by science, this therapy encourages everyone to take short leisurely visits to forests to enjoy a large range of health benefits. While weaving a bit of greenery into your homes decor (or Biophilic Design in design-speak) probably won't be as effective, it can certainly improve your well-being. "While large-scale biophilic installations have been set up in homes before, they require a lot of maintenance. Instead, having small plants like cacti in mason jars are convenient but effective alternatives," says Stephanie Hosanna Ng from U-home Interior Design.
Distinctive Lamp Designs
The history of Scandinavian design will not be complete without the mention of iconic lamp designs like those by Poul Henningsen. According to Smashing Magazine, Poul was looking for solutions to "spread the light of a bulb as widely as possible without the glare being visible." His lamps have inspired waves of lamp designs that are a curious mix of quirkiness, functionality, and grace. Having an individualistic lamp in your dining room is sure to be a conversation starter!