Scandinavian Interior Design: Is It Here to Stay?
While Singapore's culture differs drastically from that of Scandinavian countries, the Scandinavian interior design has still managed to find its place in the lion city as well as many other countries.
The design, inspired from the Scandinavian's fight against industrialisation, the region's wintry climate, among others, has evolved over time. However, is the Scandinavian interior design today still as popular as it was a couple of years ago?
Punggol Way | The Two Big Guys
Michael Ong from The Two Big Guys finds it difficult for the Scandinavian interior design to go out of fashion. The design, characterized by pine wood and earthy hues, is one of the top picks among Singaporeans, Michael says. Its tight association with the IKEA furniture also makes the Scandinavian interior design even more popular. "Scandinavian interior designs are practical and soothing, and it's hard to not like it." When asked whether its hype will ever die down, Michael says: "I can foresee little tweaks here and there such as adding a little black line or using lights to enhance the design, other than that, it's not going anywhere anytime soon!"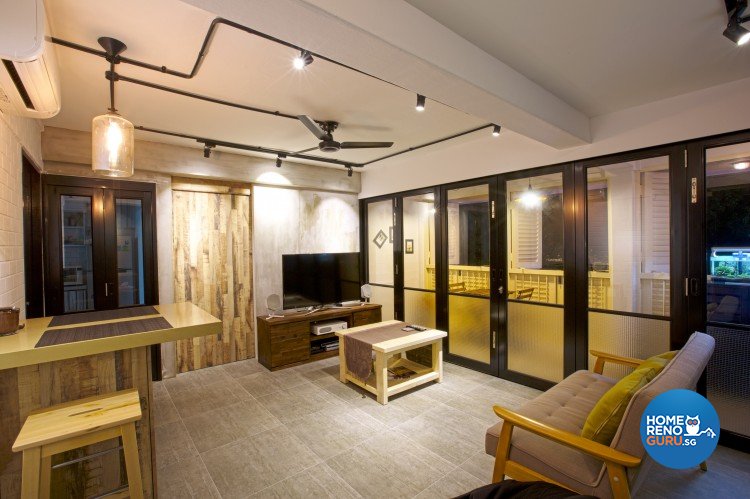 Toa Payoh Centre | Northwest Interior Design
Shawn from Northwest Interior Design shares a similar view to Michael. "Scandinavian interior design is still popular, and nowadays, more homeowners combine it with the Industrial design concept." Scandinavian and Industrial designs share several things in common: neutral hues, diverse texture and practicality. The beauty of natural materials is also evident in both styles. When combined, the design shows beautiful clear lines with bold elements to contrast the otherwise pale colours of a Scandinavian interior design.
Looking for Interior Designers?
Let HomeRenoGuru help!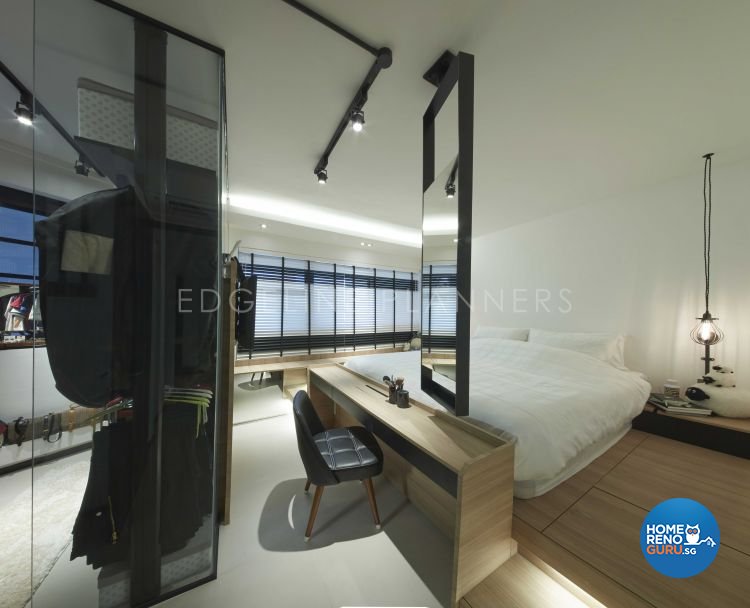 Lorong Ah Soo | Edgeline Planners
Looking for Interior Designers?
Let HomeRenoGuru help!
Space is a common concern for homeowners in Singapore, and that's why the Scandinavian interior design takes a place in many Singaporeans' hearts. The minimal and functional nature of Scandinavian interior design allows homeowners to create aesthetically pleasing and practical interior designs. Angie Toh from Edgeline Planners believes that Scandinavian interior design provides simple yet spacious living spaces. "Our flats are getting smaller and smaller, but the Scandinavian interior design is able to bring more space through its natural and light colours," she adds. Bright colours help to make your ceiling seem higher and rooms bigger.
Besides creating the spacious look, the minimalist Scandinavian interior design also creates more storage to keep your clutter away. There is still space for you to display your trinkets and collectables, but bulky items can be kept away, especially if you have guests at home. Yvonne from Vegas Interior Design shares that in Scandinavian interior designs, storage comes in the form of a cabinet or shelving unit to keep everything simple, clean and pleasant. "No clutter means more sense of relaxation," she adds. Less is more — that's exactly what Scandinavian interior design advocates for. 
It seems that the Scandinavian interior design is not going anywhere soon. Its timeless design warrants nods of approval, not only from homeowners but also from our trusted interior designers. Whether you want to blend different styles or stand by your purist take, consult your interior designers to get the best Scandinavian interior design for your house layout. Request for a free renovation quote here, and we'll connect you with an interior designer who fits your needs.
What's more, you'll stand a chance to win a Mercedes-Benz CLA 180 Coupe & Free Home Renovations worth up to a total of $30,000!