Tech Meets Furniture – A New Frontier
Technology has become an integral part of our everyday lives, and furniture is no exception. The digital tide is not only changing the way consumers think about furniture, but designers as well. Furniture and interior design is becoming more tech-centered than ever. But which of these trends are destined to be just fads, and which will innovate design trends for years to come?
1) Space-savvy Furniture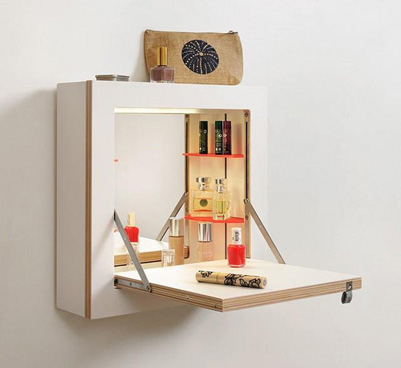 designmilk/Flickr
When you're living in a city as densely populated as Singapore, space is naturally going to pose quite a problem. As we're seeing newer HDBs and condominiums get smaller and smaller, space-savvy furniture is becoming more important than ever.
Advancements in furniture technology, such as 3D printing and VR (which we're talking about below), are making space-savvy furniture easier to produce and design. Freddy Tan from The Interior Lab notes that futuristic design emphasizes simplicity: clean and chic. So this means we'll probably be seeing much more of these sleek and simple space-saving pieces in the future.
2) Using Tech to Tailor Comfort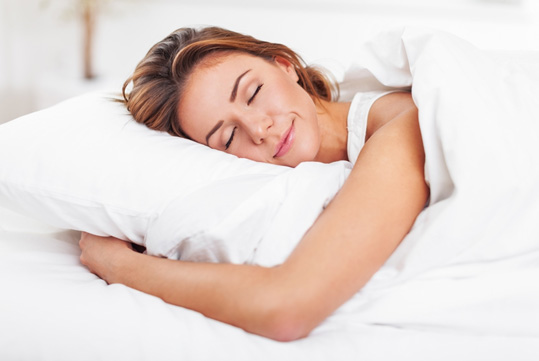 Billion Photos / Shutterstock
Your phone now helps you sleep better than ever.
While bespoke furniture has been the benchmark for comfort and customization, technology is making this much easier.
Sleep Number, a mattress company, has an accompanying app that allows users to track and optimize their sleep. Considering that we spend a third of our lives sleeping, technology like this can change our daily lives.
Other technological innovations in furniture comfort include the climate-controlled office furniture and responsive backrest seating that make working from home more comfortable than ever.
3) New Materials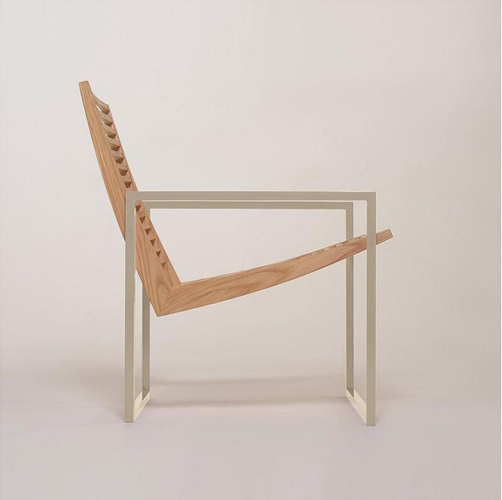 Technology has aided in the creation in some new materials, like the aluminum in this chair by DesignMilk
Technology doesn't only impact the design phase – with tech aiding in research and development, new materials are being produced that will have an impact on modern furniture design.
Materials that have never been used for furniture before is becoming more common, such as silicone and polymers. Meanwhile, newly trademarked materials such as the Carbon Fibre Stone and the Concrete Cloth are not only more durable than ever, but lighter as well. Will these revolutionize the industry? We'll have to wait and see.
Looking for an estimate of your renovation costs?
Let HomeRenoGuru help!
Get Free Quote
4) Virtual Reality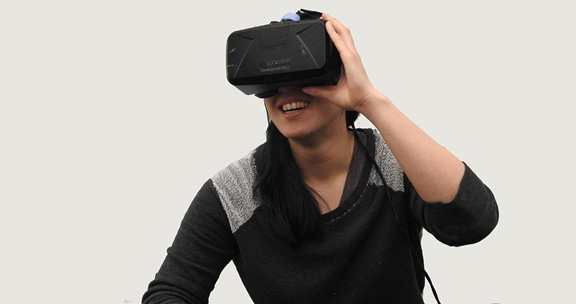 Build your dream house virtually with VR. Designing will never be the same. By HammerandTusk
Virtual reality is the new big player that all the tech giants are buying into.VR can help both consumers and furniture designers. How you ask?
VR programs like Planner5D can help you design your dream home. Think Sims but fully customizable. You can set your floor plan, add custom furniture, and even experiment with decor details like paint and lighting.
The currently in-development VR furniture API by Wayfair will allow designers to use an expansive 3D model library to create and customize furniture at the planning stage – all without building a physical model.
Photoshop? Nope, VR is the new thing.
Dennis Chong from D'Esprit Interiors says that VR will help homeowners conceptualise their homes at a deeper level- they can now get a walkthrough of their homes. However, he thinks that it will not rise in the near future- the software is rather expensive and not many people can get used to it,  especially because of the bulky goggles. However, he would consider using it for his clients if the price is good.
5) Eco-friendly and sustainable design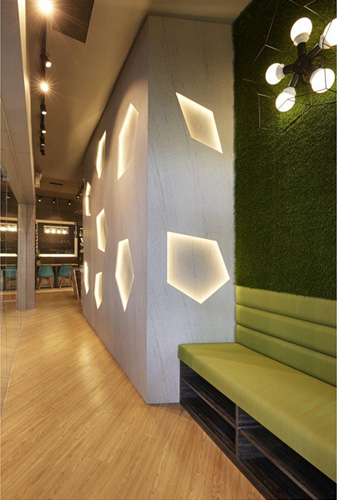 Incorporating plants into your space can be a great way to be eco-friendly. By AC Vision Design
We've all seen articles floating around Facebook of large houses that are fully solar powered, have innovating drainage that recycles water, and is all around an environmental marvel. But how does this work for apartments?
Alex Yang from Quirky Haus believes that as long as furniture serves the user's requirements, and are made with recycled, or environmentally friendly materials, it may be unnecessary to reinvent the wheel. Not sure how to choose sustainable furniture? Check out this helpful list by TreeHugger to learn more.
For simpler tips, incorporate plants into your space. Think about decorating with bamboo (fun fact: it is a grass!) which is easier to grow and harvest than wood, which may not be sustainably sourced. Climate-controlling tech may also help reduce your energy consumption: think about using V-Kool for your windows to keep cool in Singapore without hitting the air-conditioner.
All in all, Alex Yang from Quirky Haus cautions against being too caught up with fads, listing the 3D TV as one such piece of tech that comes and goes. He does share that he's optimistic about futuristic technology and will be monitoring the market for future innovations.
Think about how technology can help you think about furniture. Want a better night's rest? Or are you conscious about the environment when decorating? Check out some of our designers to plan your home of the future.