Does 'Singaporean style' really exist? – Part 1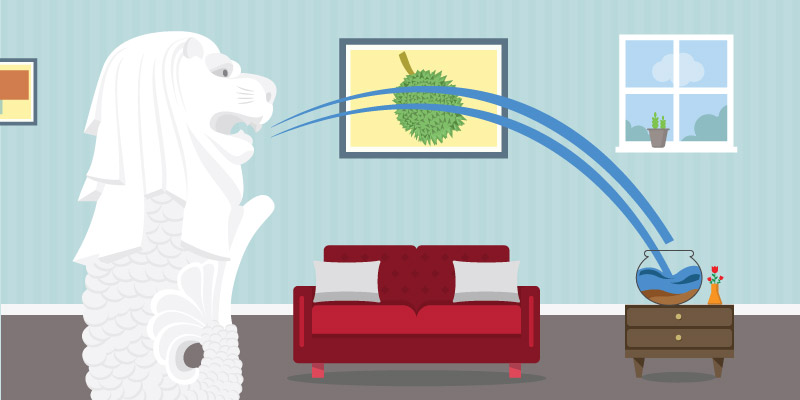 We Singaporeans are often criticised for our lack of originality. Our iconic modern buildings are mostly designed by foreign architects. Our homes look strikingly similar, not only outside but inside. Is there such a thing as a distinct Singaporean style? To help answer that question, we looked to the past before turning to the present.
LOOKING BACK
Style, like most things, develops over time. If we look back at the dominant styles of architecture in the past, we will invariably arrive at the Malay kampong house, the colonial shophouse and the black and white bungalow. What do they all have in common? Before you're tempted to say 'not much', consider their various signature features. They are largely if not solely dictated by climate.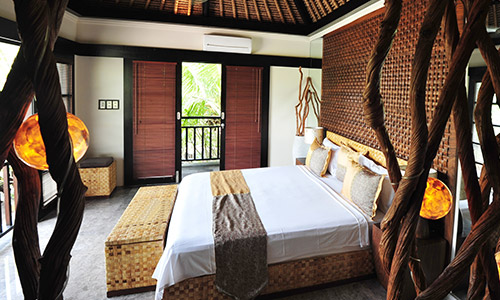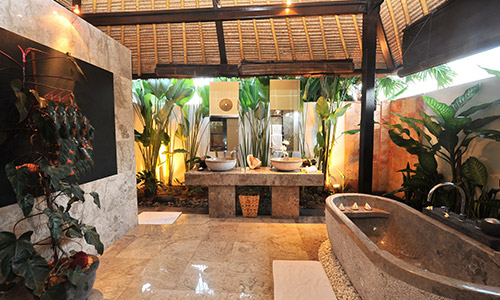 STILTS, AIRWELLS AND VERANDAHS
Kampong houses were distinguished mainly by their common feature of being built on stilts or piles. This lifted the structures, their contents and occupants out of harm's way, keeping them safe from wild animals, termites, floods and thieves. It also helped with ventilation, allowing morning, afternoon and evening breezes to cool the house from beneath.
Similarly, shophouses were designed with climate uppermost in mind. Thick brick walls kept out the midday sun, while lime-plastered walls and terracotta floors dispersed the cool moisture from the often-wet ground beneath. Louvred wooden shutters kept out the blinding sun while allow cooling breezes to enter and disperse the accumulated heat. The airwell, serving as a shared courtyard between neighbouring shophouses sharing a common wall, opened directly to the sky to provide natural ventilation and light.
Weather also played a large part in influencing the design of the iconic black and white bungalows that still dot the island. Unlike the Anglo-Indian model that served as the precedent for the Singaporean black and white, the local versions were typically built on stilts. However, instead of the wooden stilts that characterised kampong houses, they were propped up on brickwork elevations, for the same reasons that kampong houses were elevated – to keep out pests and avoid flooding. The wide verandahs cut heat and glare and no doubt served as an ideal setting for a G&T of an evening. The iconic rattan blinds could be easily raised in the cool of the morning and evening to admit natural light and ventilation.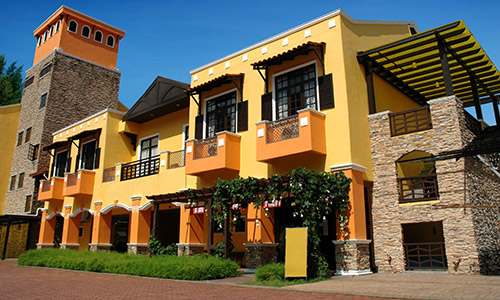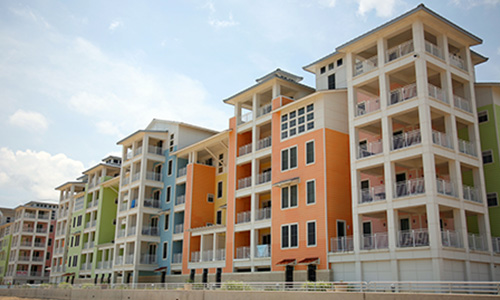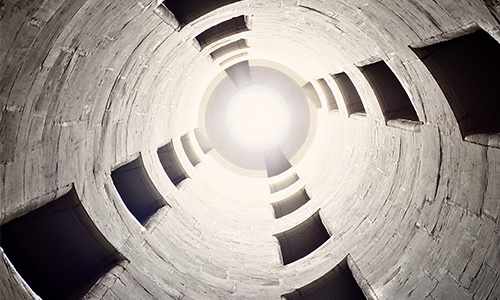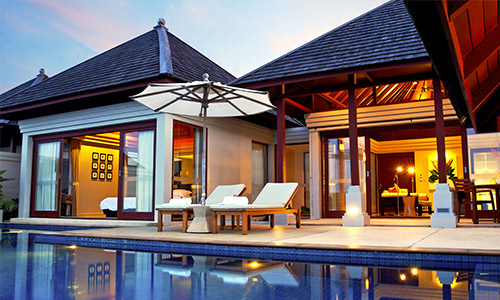 FROM VOID DECKS TO SKY GARDENS
Even our oldest HDB flats were designed to take advantage of our tropical climate. The ubiquitous void deck is conducive to social gatherings in the cool of the evening. Corridors with openings at both sides of the lift lobby and common areas allow for cross-ventilation, keeping the common areas cool and well-lit. In the design of newer estates, simulations for wind flow, sunlight, heat and shading are created to optimise natural lighting and ventilation, with a view to building more liveable and sustainable homes.
Like many 'trends' in this well-planned city of ours, the move towards a tropical style is aligned with the official vision of the Singapore Government. In 2009, URA launched the Landscaping for Urban Spaces and High Rises (LUSH) programme. The programme incentivises developers to create communal green spaces at the ground and upper levels of buildings, such as sky terraces and roof gardens.
The LUSH programme was stepped up in 2011, when Singapore's official vision, to become a City in a Garden by 2016, was announced. One of the key strategies cited was that of 'optimising urban spaces for greenery and recreation', which includes bringing greenery skywards with vertical green walls and sky gardens.
"Singapore is promoting skyrise greenery to help fulfil its vision to be a City in a Garden. Gardens By The Bay, Lucky Shophouse and PARKROYAL on Pickering, Singapore's first hotel-in-a-garden, are perfect examples," said Jocelyn Tan, a Designer and Marketing Executive from De Exclusive Interior Group Pte Ltd.
Besides beautifying our surroundings and softening the hard edges of our concrete jungle, green walls help insulate and cool buildings and remove VOCs. Whichever way you look at them, green walls and sky gardens are a logical response to high-density urban living in a tropical climate – which pretty much sums up Singapore.
Ray Oh, Creative Designer of One Design Werkz Pte Ltd, summed it up himself when he said: "Climate and space constraints are the main factors which have influenced Singaporean design."
A TROPICAL STYLE EMERGES
Just as weather shaped our local architecture in the past, it continues to influence our most iconic modern buildings. 'Tropical urban style', for want of a better term, is emerging as the dominant national architectural trend.
Our hot and humid tropical weather is the force of nature that shapes the architect's imagination and drives the draftsman's hand – then and now.