7 High-End Apartment Designs That Will Convince You To Empty Your Bank Account
Buying a house is a huge investment, but turning it into a home is an even bigger one. Drab tiles and that generic table set that everyone gets at Ikea is so last season; if you want your home to shine, you have to go the extra mile. Sometimes that just means buying more eclectic furniture, but for those looking to truly indulge, here are some high-end apartment designs that will revamp and revive your home.
1. Back to Black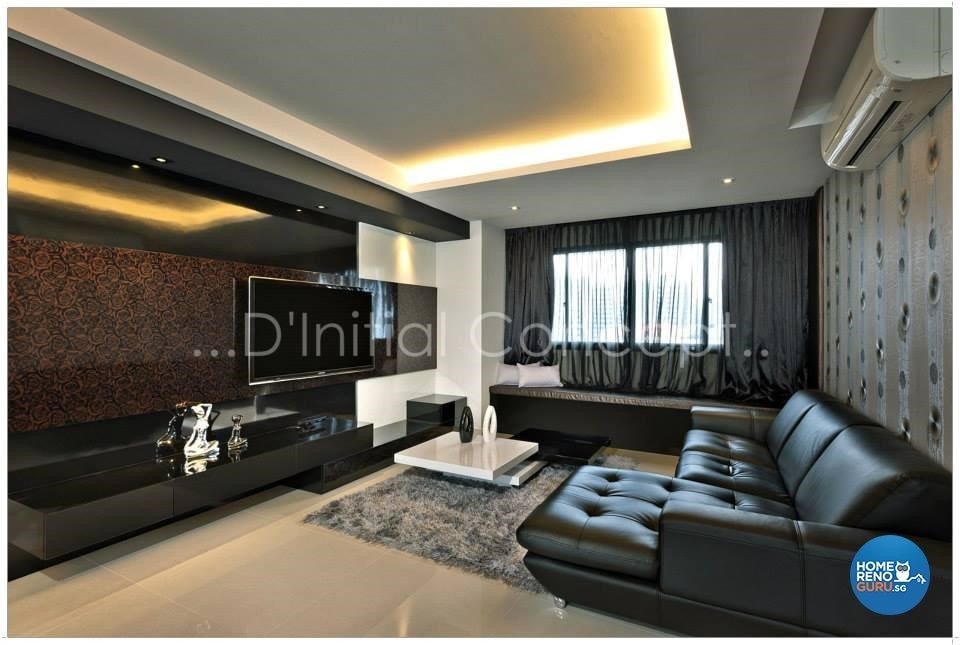 HDB Executive Apartment by D'Initial Concept
Black is a classic for a reason. It's understated, refined, and hides any unwelcome spots or stains. Pea from D'Initial Concept agrees that the "use of black glass gives an elegant and seamless feel" to the home. An all-black look is probably going overboard, though; add some dimension to your space by introducing pops of complementary colours in a grey fur rug and white coffee table, or, as Pea suggests, using "loud wood grains to bring out the bold and adventurous character of the home owner."
2. Industrial Chic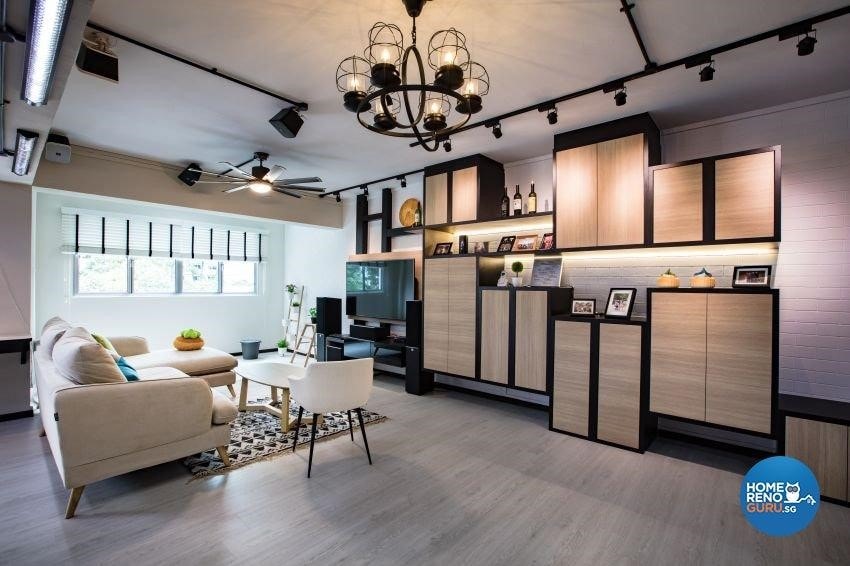 HDB Executive Apartment by Sky Creation
Want to emulate the rugged, industrial interior design of your neighborhood hipster cafe? Remember that your home is where you live, eat, and sleep, not a commercial space designed for Instagram-worthy shots. Incorporate elements of industrial chic with dark exposed light fixtures and naked bulbs set in a black steel chandelier, but keep your space family-friendly with pale wood shelves and functional furniture.
3. Go for Gold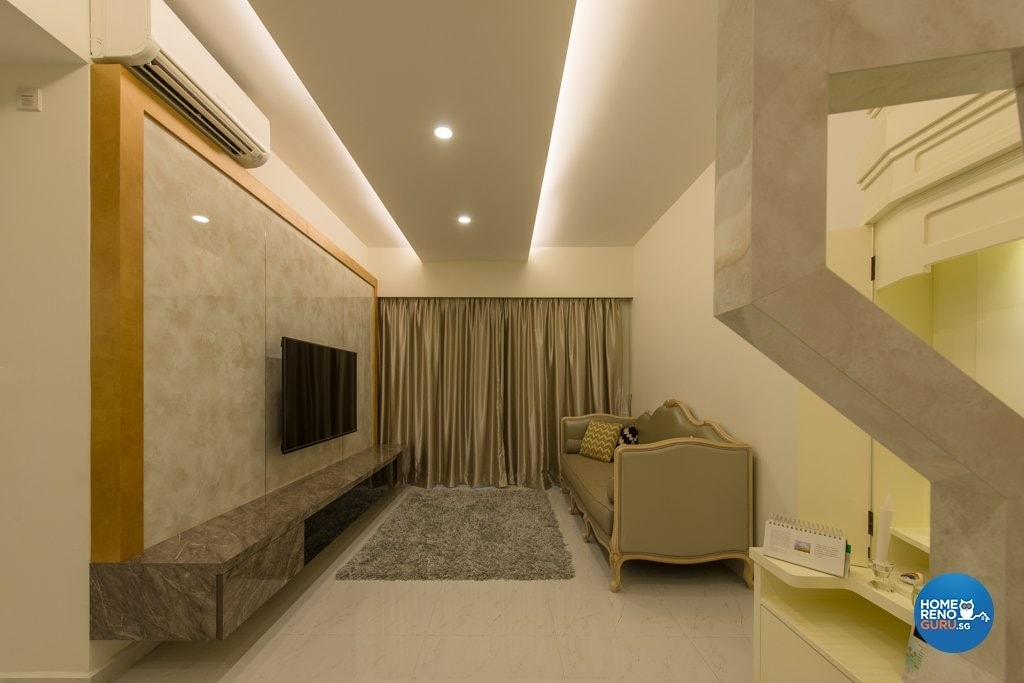 Citylife@Tampines – Condominium by Dyel Pte Ltd
Having a unified colour scheme for your apartment instantly captures attention. It shows that thought and attention to detail went into the design, instantly elevates your home to showroom level of elegant. For this design, the colour scheme of pale yellow, cream, and brown evokes something that is at once lush and familiar. The darker gold border around the feature wall and the satin-finish curtains also bring to mind associations of wealth and luxury.
4. Comfort and Luxury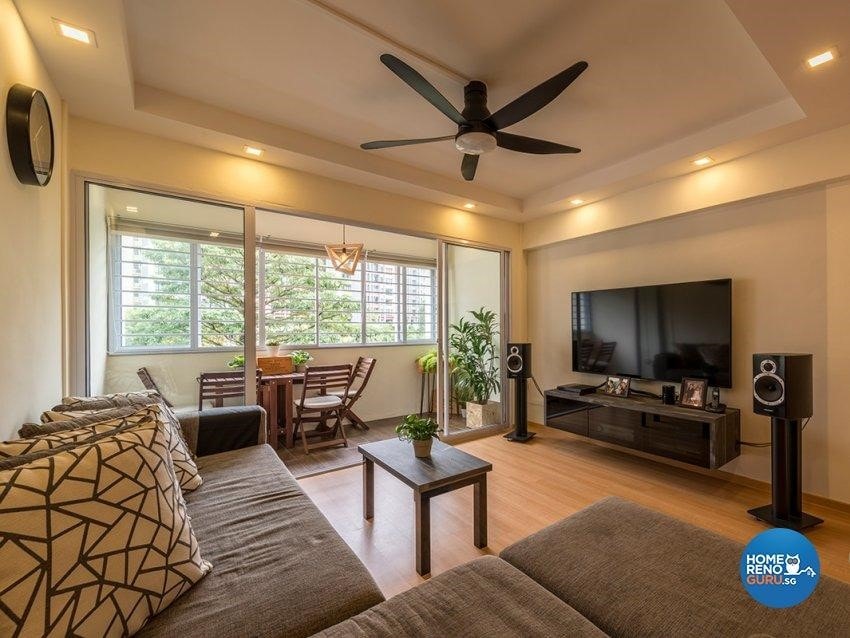 HDB 5 Room by The Two Big Guys LLP
Too often, we associate high-end design with sleekness, minimalism, and a monochromatic palette. However, that isn't always the most welcoming sight at the end of a long day. For this more retro and charmingly woodsy design, Michael from The Two Big Guys prioritised the homeowners' comfort, explaining that they "should be able to come back to a place where it is cosy and calming, getting them recharged for the next day." Indeed, the soft, muted lights, pale wood floors, and the addition of some plants make the living space exude warmth, making it a perfect place to luxuriate after a hectic day.
5. A Touch of Whimsy

HDB – Waterway Sunbeam by Luova Project Services
Don't be afraid to venture beyond the usual contemporary styles and black/white/silver colour palettes! This condominium design experiments with bold colours like pink and light blue in their furniture pieces and wall colour but is sure to pair them with a soft grey sofa and polished wood-grain details to achieve a playfully stylish and whimsical rather than tacky look.
6. Keeping it Simple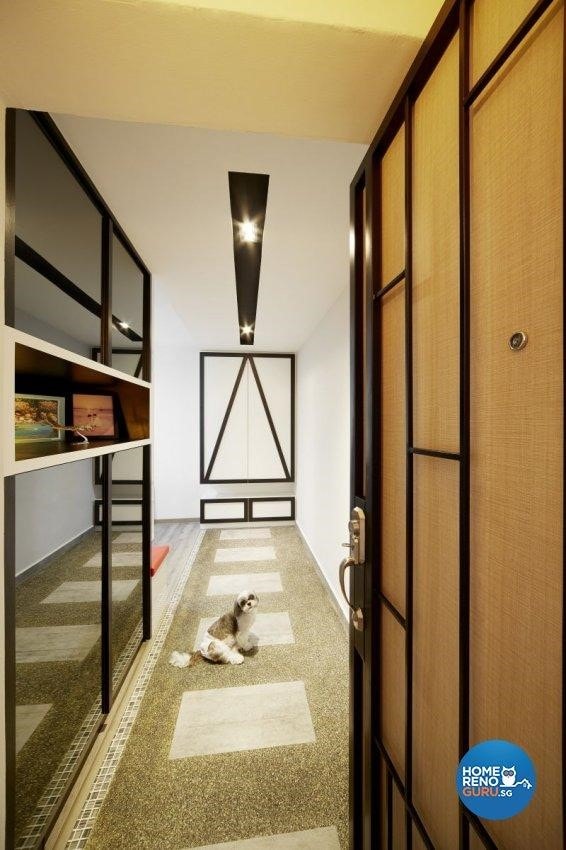 HDB Executive Apartment by The Local Inn.terior
It might be tempting to chuck every cool and trendy thing into your apartment, but it will probably just make your home look cluttered and confused. To achieve a truly sophisticated look, try to make your house seem larger and more open. To do that, Wayne from The Local Inn.terior advises that "the key is to keep it minimal." For this home, he "avoided loud prints and patterns while making sure to incorporate muted to bright colors to lighten up the room, especially using woody brown or white."
7. Jazz It Up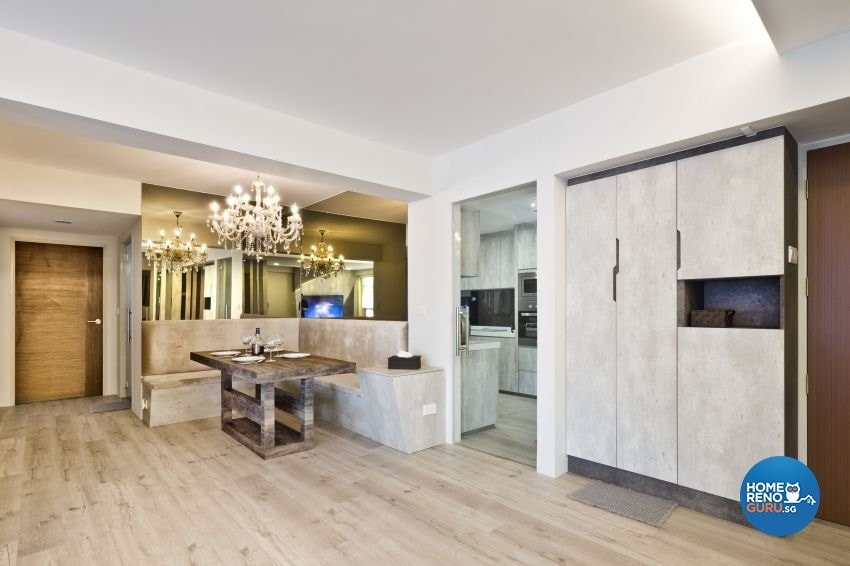 815C Choa Chu Kang Ave 7, Keat Hong Quad by Design Profession Pte Ltd
Sometimes all you need is one statement piece to really jazz up a space. In this case, a bright, sparkling chandelier over the dining table, with its lights reflected by the glass panes around it, adds an extra dimension of space to the room and gives it some old-school class as well. More subtly, the unique booth configuration of the dining area is quite cosy and softens the relatively raw and blunt-edged decor of the rest of the room.