2023 Top 5 Renovation Trends in Singapore
11 May 2023
Need ideas to renovate or spruce up your home? Here are the top five interior design and decoration trends you will need to know this year.
This article is sponsored by HSBC Singapore.
 
Incorporate Curves
The arch design was a big hit in 2022 and we expect its popularity to continue this year, but beyond the door archways, painted arch motifs, shelving nooks or arch shape home accessories, we are expecting to see more curves incorporated in cabinet corners, countertop ends and greater preference for curvy furniture such as curved sofas and statement display sculptures.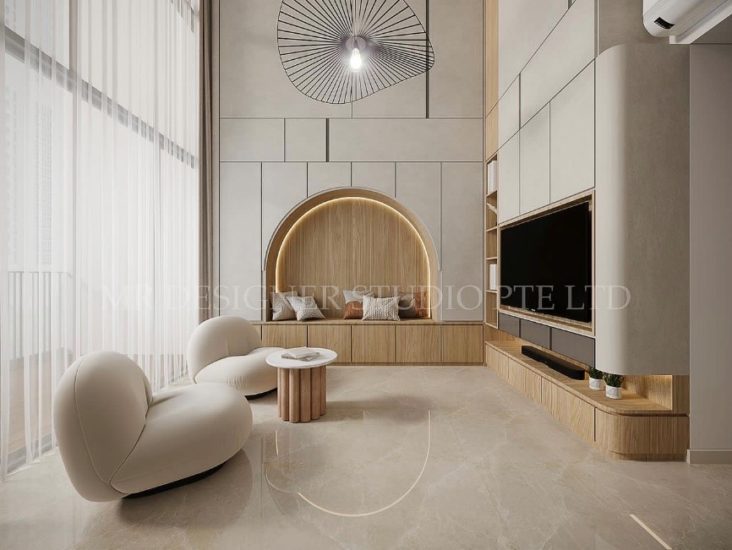 (Picture source: Mr Designer Studio)
Renovation requires a big financial commitment, even more so if extensive hacking, masonry and carpentry works are involved. If you need help with enhancing your financial flexibility, consider HSBC Personal Loan that facilitates one of the longest loan tenure in the market, allowing you to spread your loan repayment to a maximum tenure of 7 years so that you can repay your loan at a comfortable pace.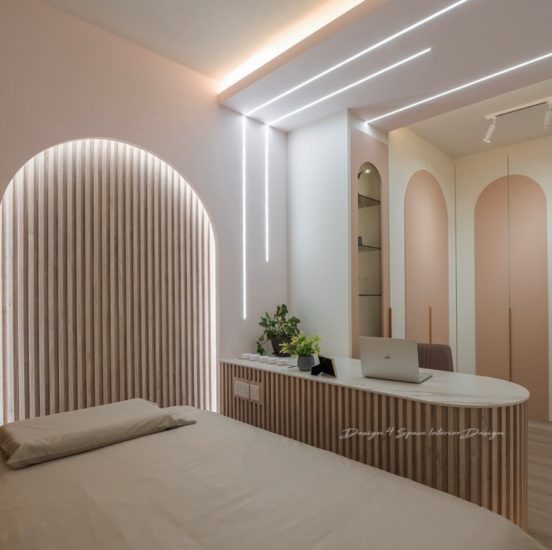 (Picture source: Design 4 Space)
Go Bold with Colours
Bid goodbye to the white-and-wood colour palette of the Scandinavian design style. Warm and earthy tones will find their way into homes this year.
Be sure to get acquainted with Viva Magenta – dubbed the colour of the year 2023 by Pantone, this vibrant hue from the red family exudes strength and fearlessness. Incorporate this colour to energize and empower your home – watch as your space manifests the vigour and optimism Viva Magenta brings.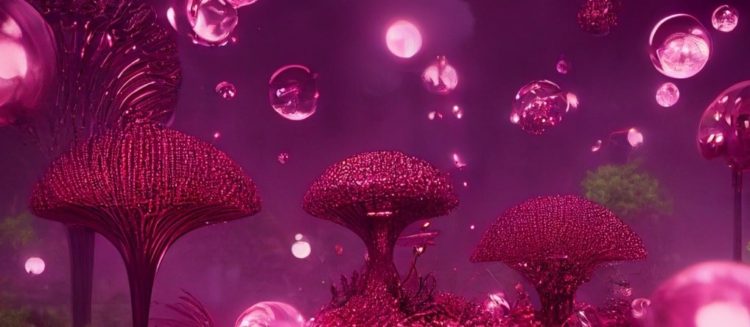 (Picture source: Pantone)
Luxe it with Marble
Using marble in interior design almost never goes out of style. Coupled with a good design, marble adds sophistication and an effortless elegant touch to the space. It is said that marble with deeper colours, patterns and textures will make a comeback this year. Marble is versatile and can be used on different elements in a home, such as: countertop, tabletop, sink, bath tub, accent piece, flooring or kitchen backsplash etc.
Many homeowners think that marble is an expensive material, however there is a wide price range depending on colours, thickness and grades. It is certainly worth the investment as marble is a durable material; if a little financial help is what you need to ease your finances, HSBC Personal Loan can help secure you some extra cash with a quick turnaround of approval in principle within one minute.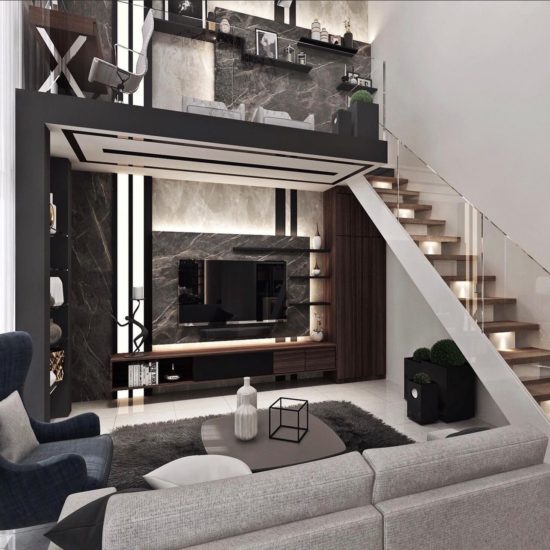 (Picture source: U-home Interior Design)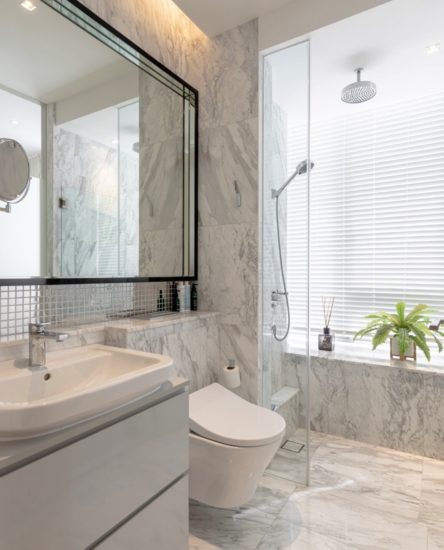 (Picture source: Swiss Interior)
Expand Living Space with Clever Designs
HDB owners, especially those of the new BTO flats, will need to get more creative in 'expanding' the limited living space. There are many ways to leverage on designs such as hidden vanities, efficient storage spaces, or opting for open-concept layouts etc. All you need is a professional and experienced interior designer that can help create the home you envisioned – choose from Homerenoguru's list of trusted interior designers.  

(Picture source: Sky Creation)
Most renovation loans only allow you to borrow up to SGD30,000 and it cannot be spent on furnishings, household appliances, display items, smart home devices, curtains and more. With HSBC Personal Loan, you can get credit limit of up to 8x your monthly income and have the flexibility to use it on any purchases – including your Grade A marble table, home gym equipment, appliances for your chef's kitchen and more!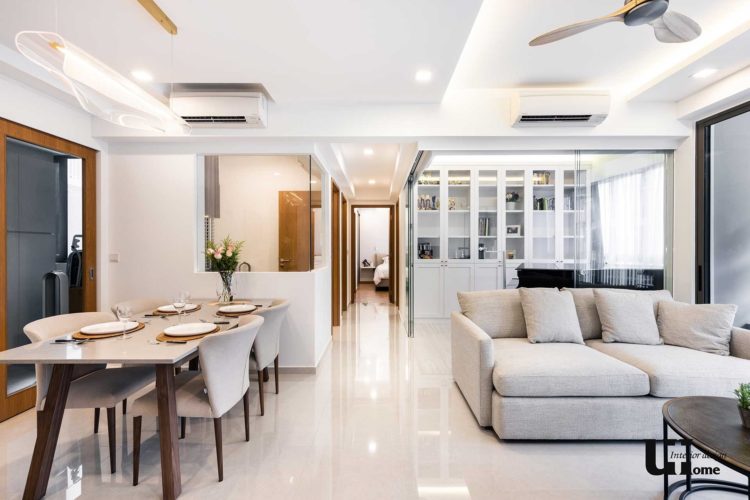 (Picture source: U-Home Interior Design)
Decompress with a Wellness Area
Regardless of your work arrangement, be it working from home or the office, who doesn't wish to return to a safe space that help to facilitate some self-care after a long day at work? Think a small home-gym corner, or a quiet space where you can practice yoga and mindfulness. Comforting furnishing and scents are important features that can help enhance the quality of your home wellness area. With HSBC Personal Loan cashback promotion, you can earn up to 1.5% or SGD3,000 cashback – this cashback savings can potentially help to furnish your wellness area!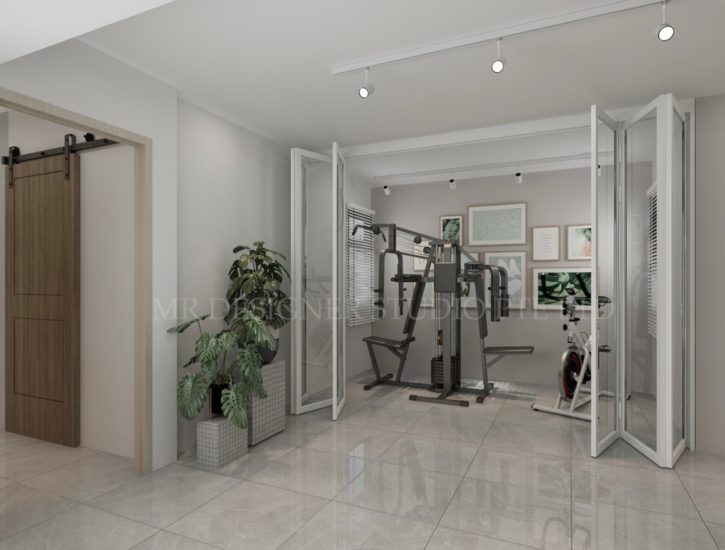 (Picture source: Mr Designer Studio)
Keen to secure a HSBC Personal Loan to help finance your home renovation? Get a quick calculation on how much your monthly instalment would be based on the amount you would like to borrow. Enjoy promotional interest rates from as low as 4.0% p.a. with no processing fee!