6 Ways to Make Your HDB Kitchen Restaurant-Worthy
20 Jun 2016
So you've seen enough Gordon Ramsay videos on YouTube to open up your own Bread Street Kitchen. The only thing that's keeping the queues from forming outside your front door is a cook-friendly layout that handles the heat. But you don't need Michelin stars to put together a restaurant-grade kitchen in your humble HDB; these essentials will help turn your home into a go-to destination for dinner parties all year round.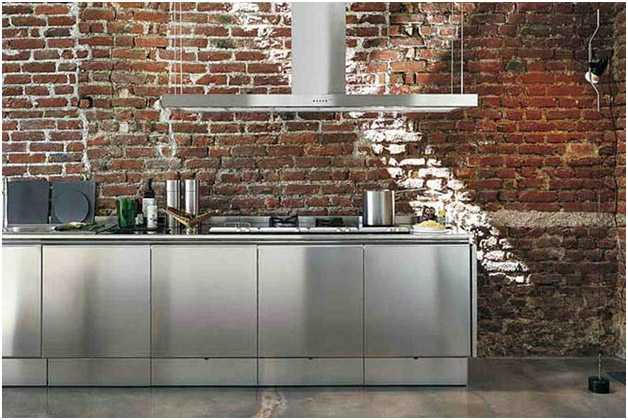 Source: Minima
1. Stainless Steel Surfaces Steal The Show
While granite is an attractive option and marble gives off an air of opulence, those who are serious about getting their hands dirty know that stainless steel is the way to go. Resilient, hygienic, and immune to colouring accidents, stainless steel worktops can handle any type of food prep and be wiped down effortlessly afterwards, while making your space appear larger with its reflective surface. Though the cold look of stainless steel isn't for everyone, it can be easily warmed up with the addition of wooden cabinets or exposed brick for an organic, rustic touch.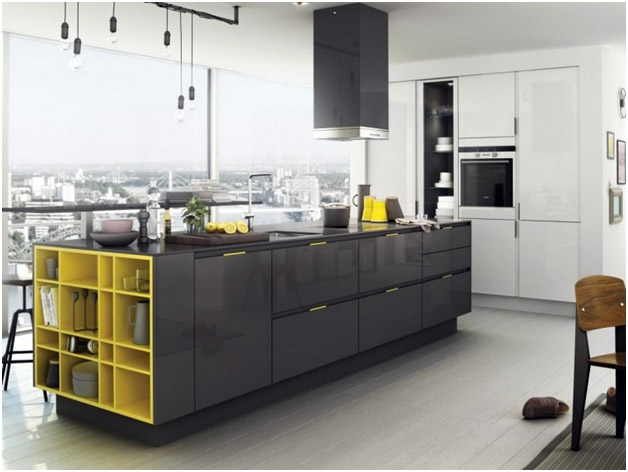 Source: drawhome.com
2. Kitchen Islands Present Endless Possibilities
If you're short on room or simply want to break up your kitchen space, a kitchen island can serve a number of different purposes. Whether you use it as a separate surface for food prep, install a hob to turn it into a central cooking area, fit it with inconspicuous cabinets or all of the above, kitchen islands can vary from being permanent or portable with marble, granite or wooden tops to maximise space and add a dynamic aesthetic to your kitchen. Whichever way you go, rest assured that guests will naturally flock to it to engage in gossip over cocktails or marvel at your culinary magic.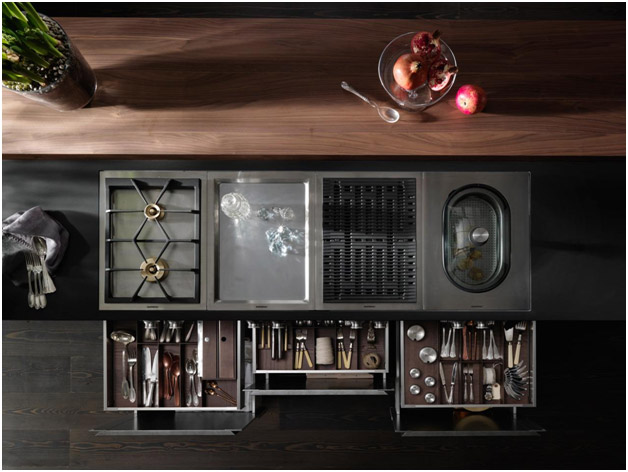 Source: Binova
[cta1]
3. Maximise Your Space With Storage Cabinets
When the pressure is on to cater to hungry guests, the last thing you need is to rummage through your drawers and cupboards for that potato peeler that's gone astray. Tiered storage solutions not only save room, but also help to neatly organise your tools so that they're always within reach and easy to find. Drawer compartments for your utensils, cutlery and tableware will save you time, panic, and disappointed taste buds. Drawers can also be installed under cooktops and compartmentalised to store anything from spices to staples, keeping them handy for when you're busy keeping an eye on the saucepan.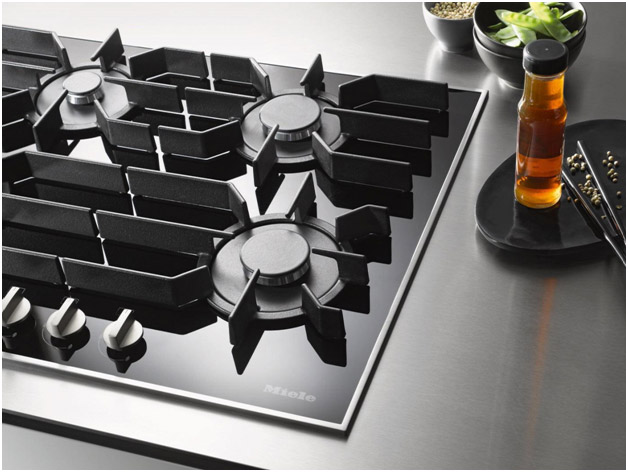 Source: KeukenstudioMaassluis
4. Get The Fire Going With Gas
While induction cookers are all the rage, their price tags are steep, and their flat surfaces mean they don't play friendly with round-bottomed cookware like woks. Gas cookers, on the other hand, are reliable, responsive, and tried-and-tested. You'll want at least four burners in your gas cooktop (a simple pasta requires at least two running at once), and while high British thermal units (BTU) output is good, having a dynamic range is even better so you can manage boiling and simmering on the same unit. Just make sure your range ventilation hood can handle the amount of heat your cooktop puts out.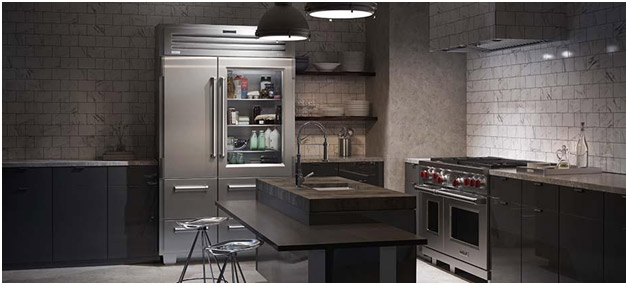 Source: MultyFlex
5. Upsize Your Cold Storage
Once you've got the gear to start cooking like a pro, you're going to need somewhere to store those yellowfin tunas and whole lamb carcasses. Note that a commercial-grade refrigerator or freezer won't be as energy efficient, nor look as pleasant, as a charming Smeg fridge, but that doesn't mean that you need to settle for an artless white behemoth. Pro-grade refrigeration companies like Sub-Zero offer mighty full-size fridges and discrete under-counter refrigeration drawers to open up your layout options, while windowed refrigerators can also help break up the aesthetic of towering stainless steel.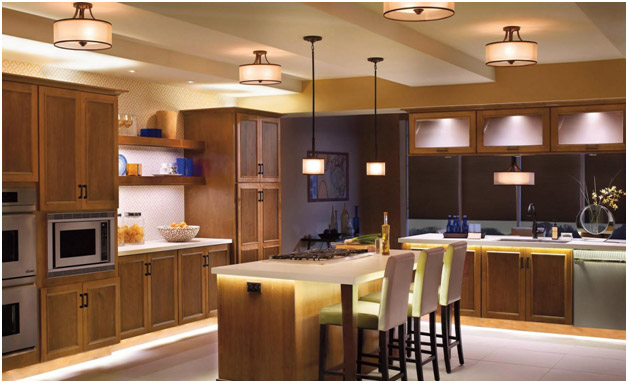 Source: WakeCARES
6. Let There Be Light
One aspect of kitchen design that often gets overlooked is lighting – and to offer a restaurant experience in your home, you'll need plenty of it to put the spotlight on your culinary skills. Cove lights recessed under your cabinets and adequate ceiling lighting will illuminate your prep and cooking surfaces so that you're never in the dark when near your walls, while overhead lamps above your kitchen island will shed light on your laborious preparation. And if your guests are dining at a kitchen counter, don't forget to keep it well lit – it'll make sure your dishes get the enlightening presentation they deserve, and they'll never struggle to take a flattering Instagram snap of your gastronomic creations.