How to Use Glass in Interior Design – Advice From Vegas Interior Design
21 Nov 2018
Glass has come into its own as a versatile material for interiors. We asked Kelvin Lim, Managing Director of Vegas Interior Design, to reflect on its boundless possibilities.
In the Past
"Glass has traditionally been used in interiors where natural daylight is in short supply. In local flats, it is often used in kitchen areas where windows are generally small and confined to one corner," Kelvin shared.
According to Kelvin, glass remains a popular choice for sliding and swing doors that open onto balconies, creating a seamless merger of indoor and outdoor living areas.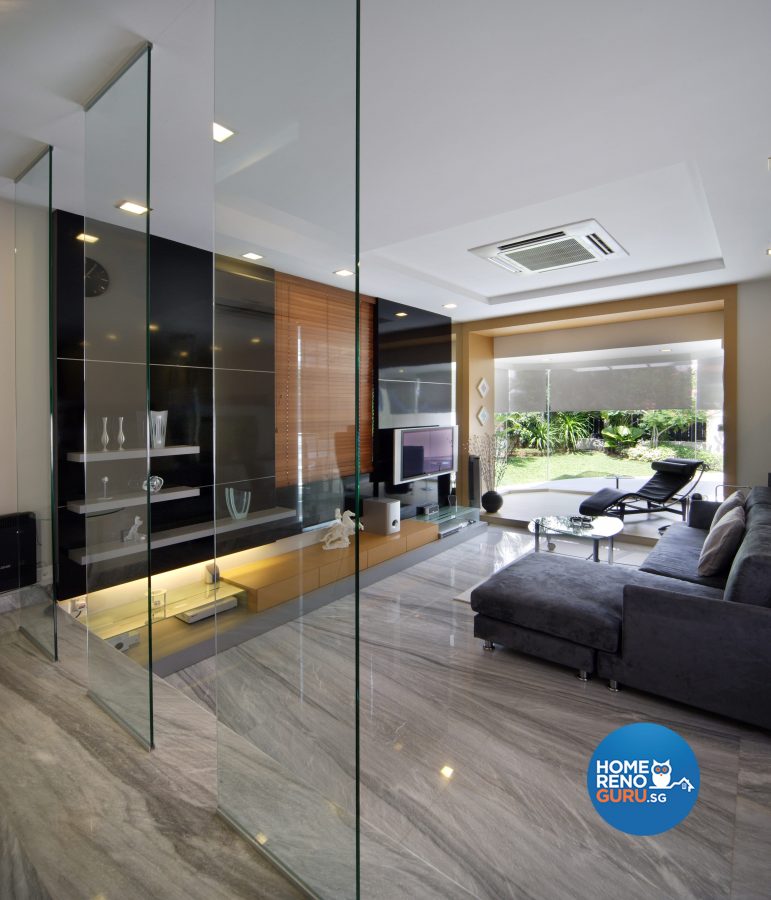 Glass doors create a barely-there wall that admits sunlight into this living area by Vegas Interior Design
Glass in Every Room
Glass can be incorporated in every room in the house. A glance at Vegas Interior Design's portfolio confirms it.
"In the kitchen, tempered glass backslashes are giving subway tiles a run for their money," said Kelvin. "Since glass is non-porous and seamless, it eliminates the common problem of dirt and grease stains collecting in the grouting. It is sleek, durable and easy to clean."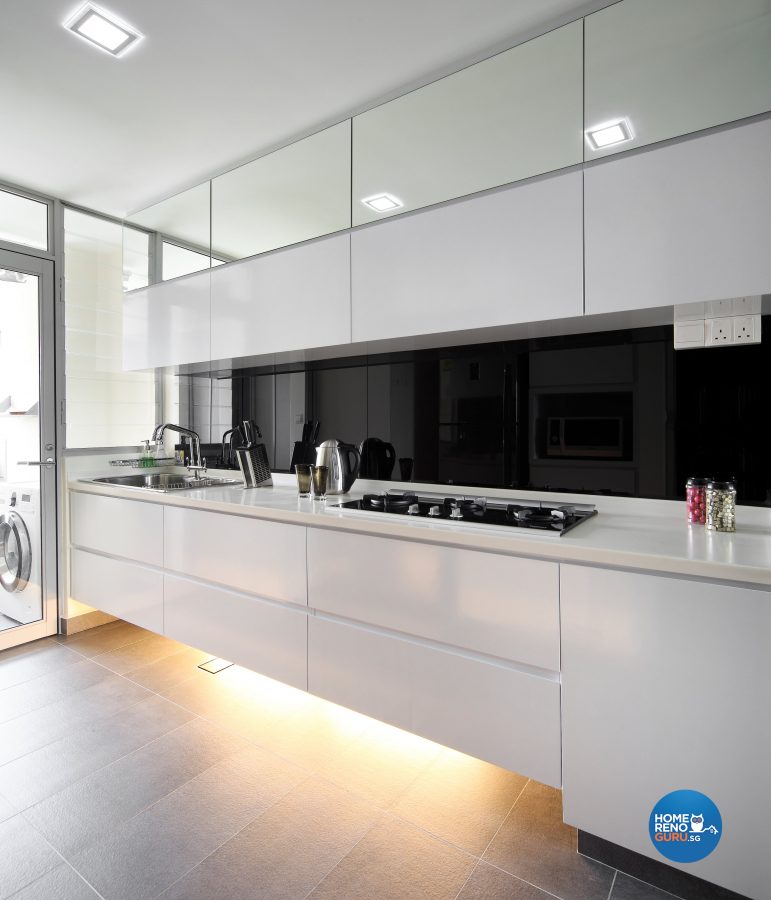 A black glass backsplash creates an eye-catching contrast in this sleek white kitchen by Vegas Interior Design
Moreover, glass comes in every colour of the rainbow. Its highly reflective surface can create interesting textural contrasts to real and simulated wood grains.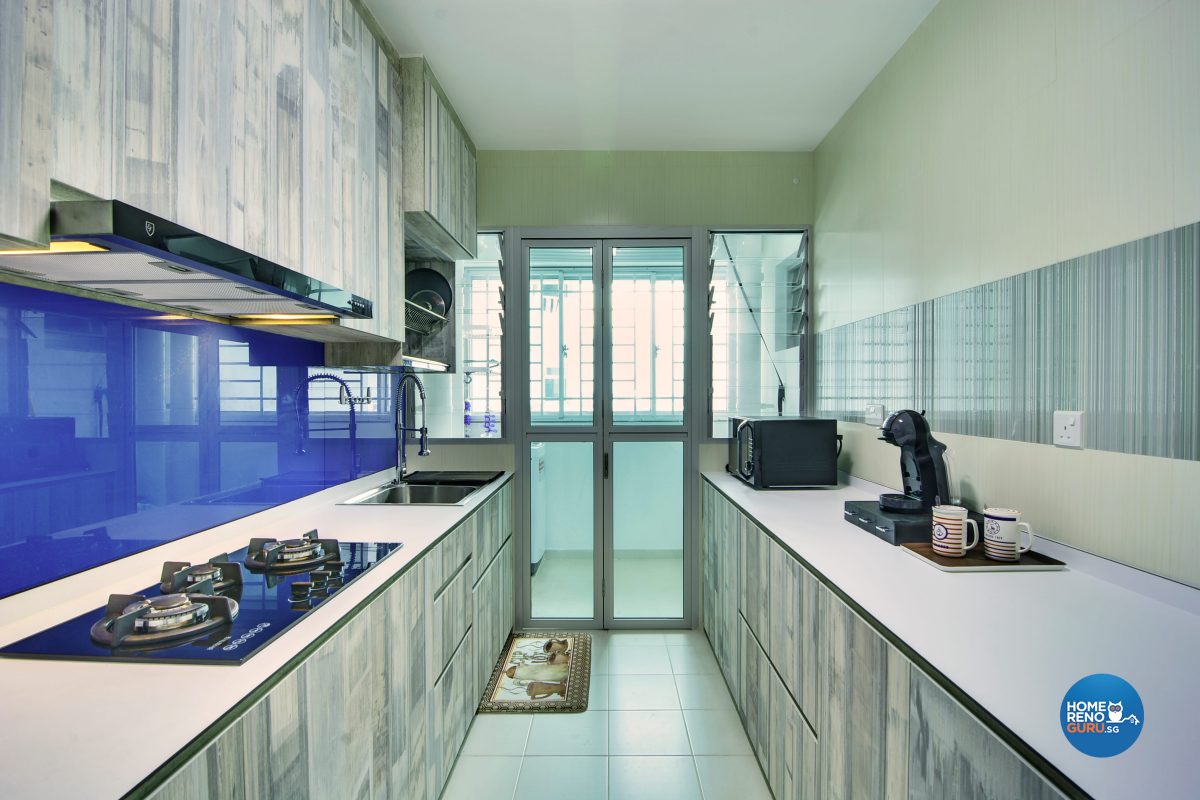 A deep blue backsplash creates a vivid splash of colour in an ashy wood grain kitchen by Vegas Interior Design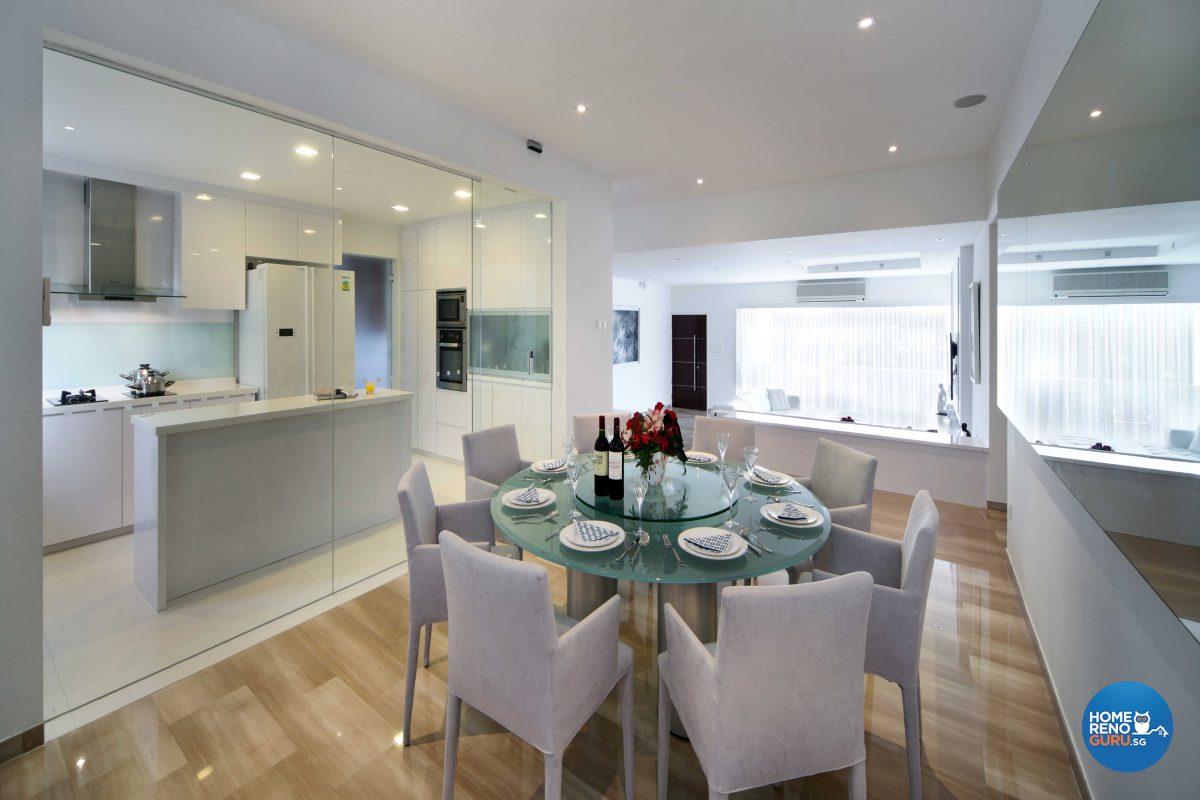 Open yet closed, a fully transparent glass wall contains cooking odours while giving the chef a feeling of togetherness with her guests in this kitchen design by Vegas Interior Design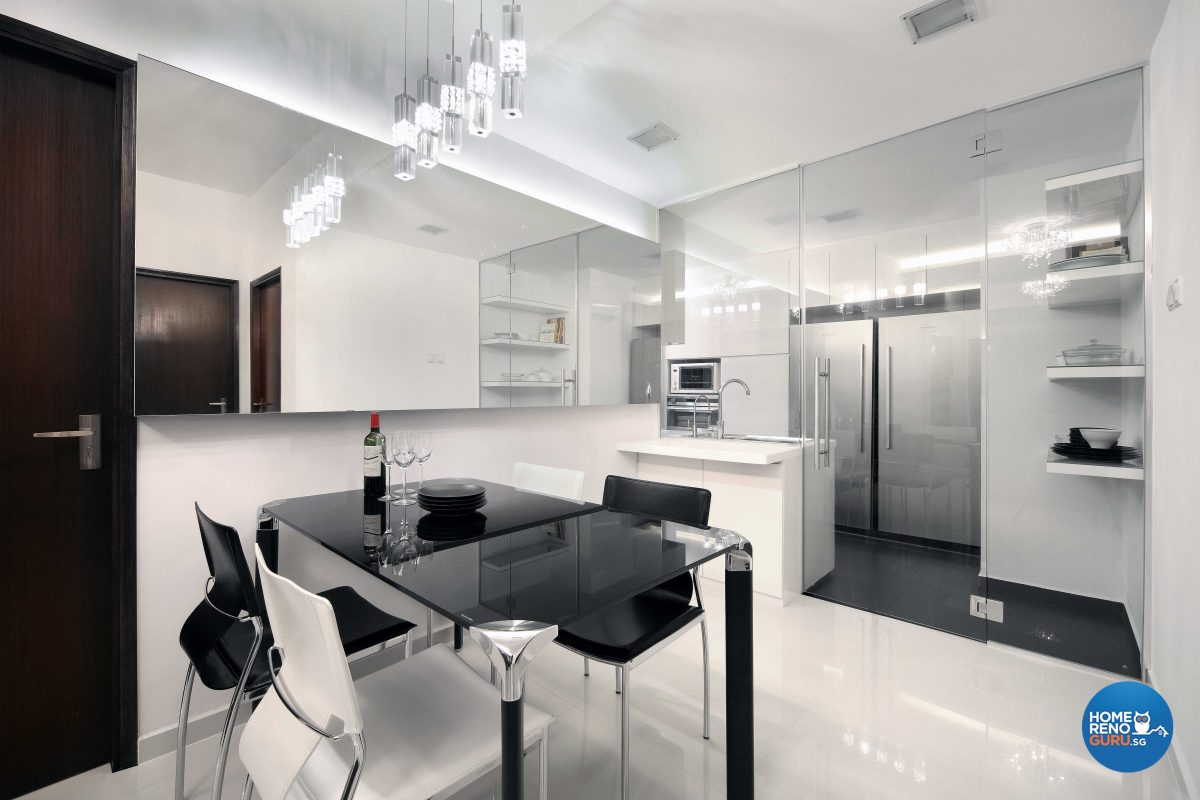 Transparent glass walls and a swing door define the kitchen area in this high-contrast, black and white contemporary design by Vegas Interior Design
 In the bedroom, glass can be precisely cut into geometric shapes and tiled to create bedheads and feature walls reminiscent of the elegant art deco era.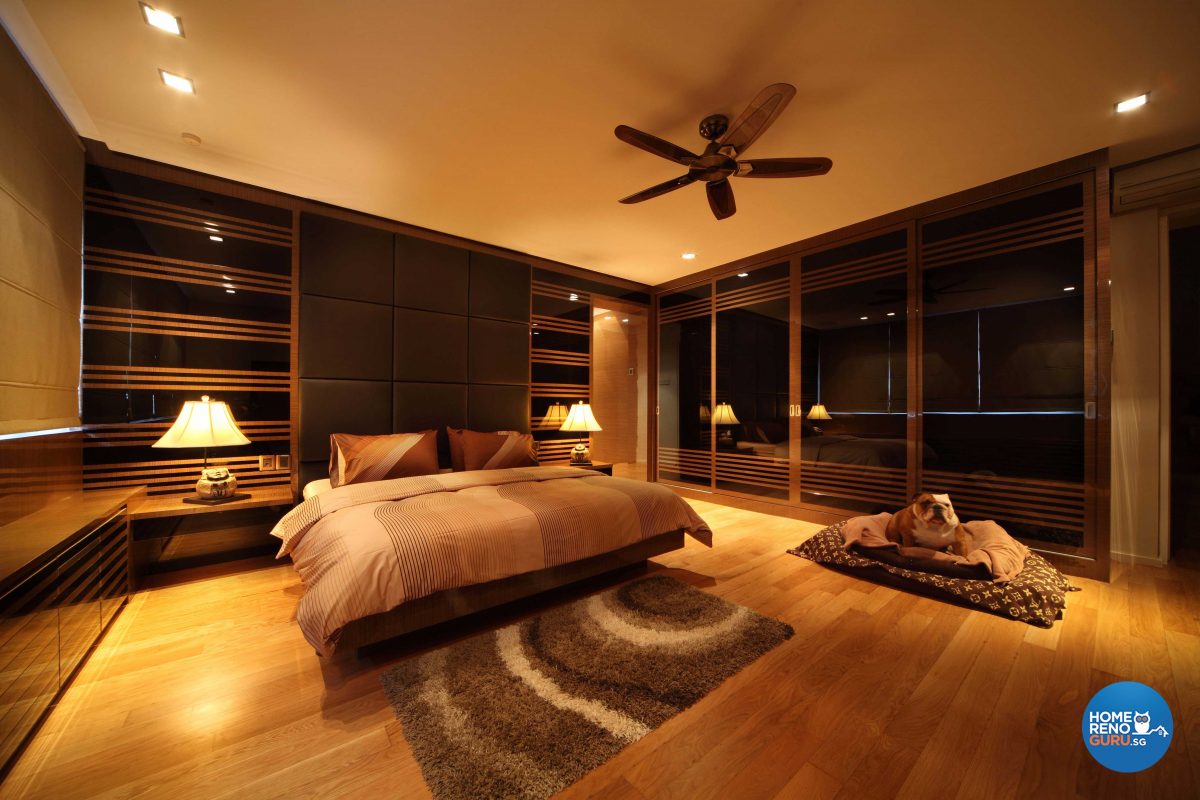 A dramatic black glass and timber feature wall flanks the upholstered bedhead in this master bedroom by Vegas Interior Design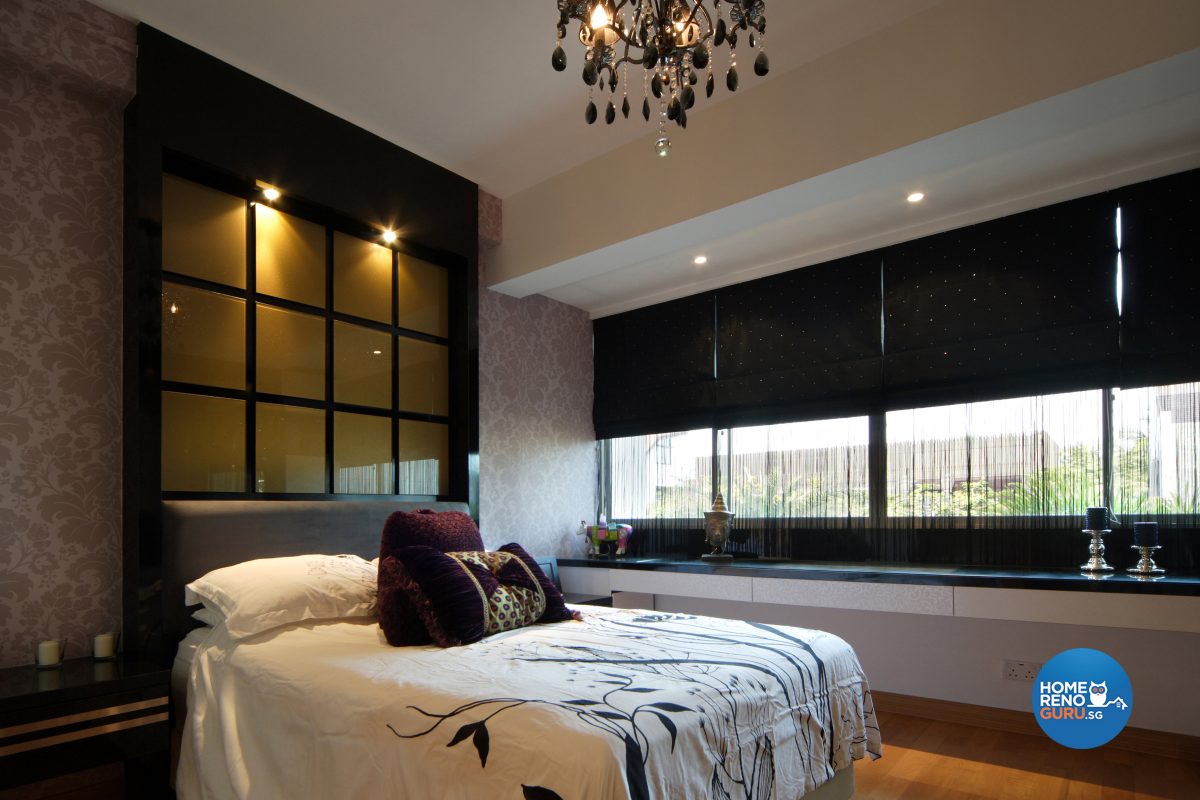 This tiled glass bedhead combines with wallpaper and a chandelier to create a sense of understated grandeur in this master bedroom by Vegas Interior Design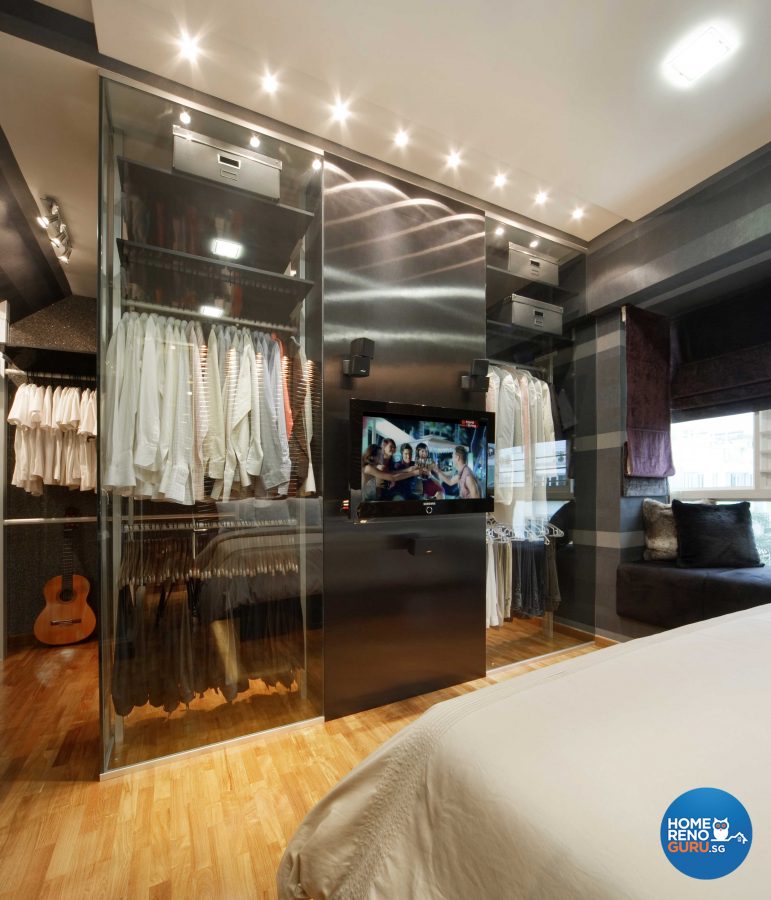 This fully transparent glass walk-in wardrobe by Vegas Interior Design features a steel panel for a wall-mounted TV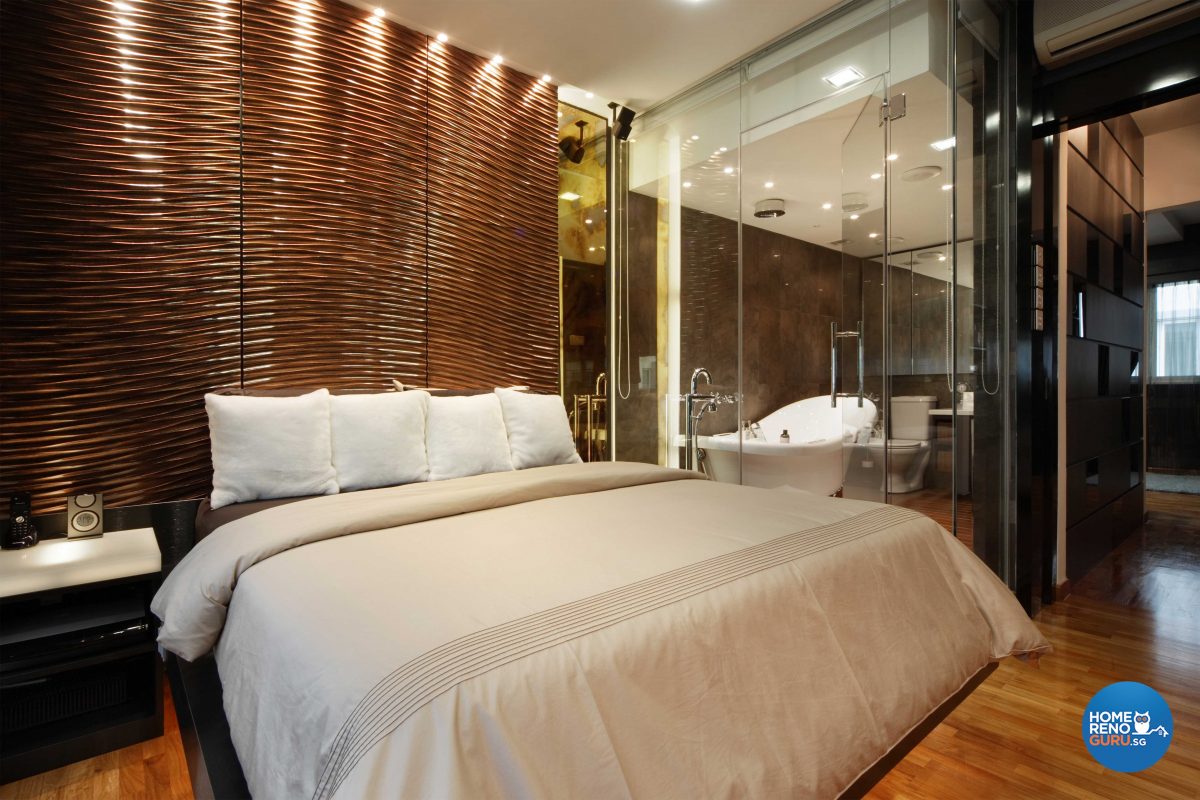 This hotel-inspired master bathroom by Vegas Interior reveals all with fully transparent glass walls
In living areas, glass can serve a multitude of purposes, from shelving units to wall dividers and serving hatches in adjoining kitchens.
A glass display shelf evokes the illusion of floating bottles in this dining nook by Vegas Interior Design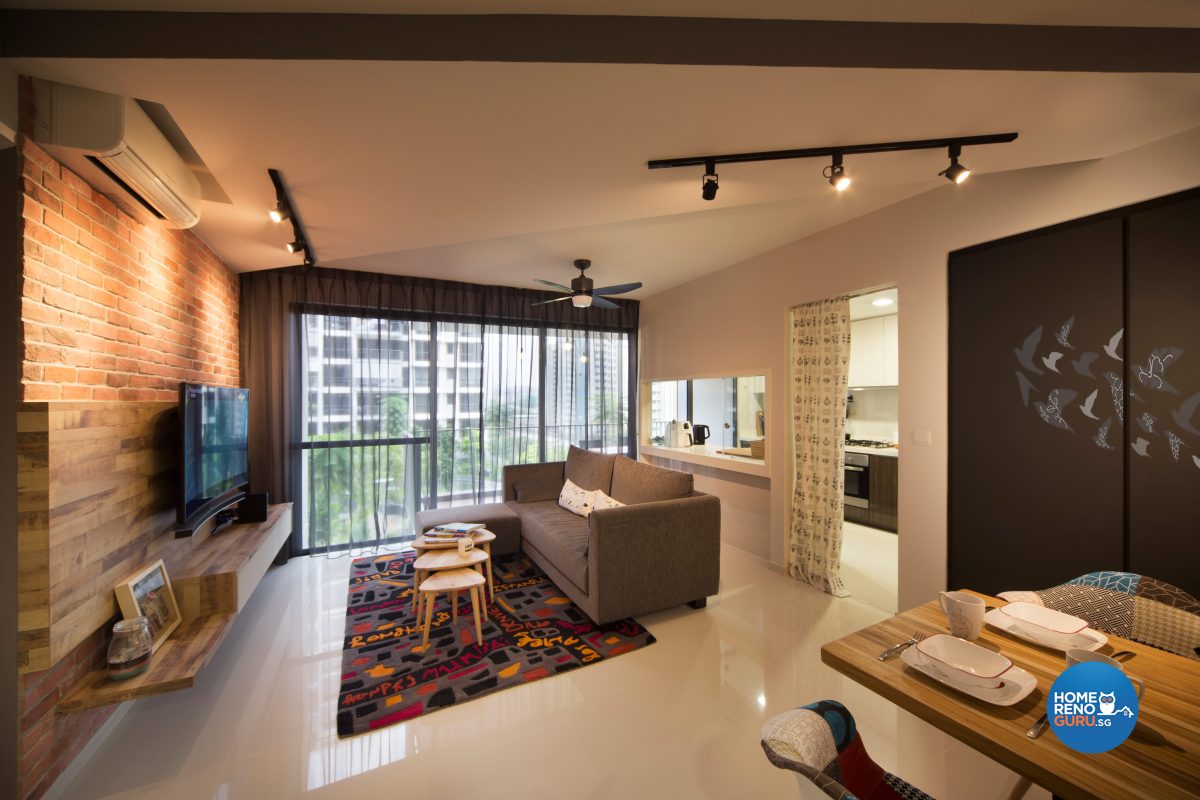 The glass serving hatch allows easy access to the kitchen in this living area by Vegas Interior Design
Glass Plus
The transparency of glass lends itself to endless combinations.
"Glass is a very versatile material which can complement most other materials," said Kelvin. "Metal is frequently paired with glass to form many different types of furniture and even art pieces."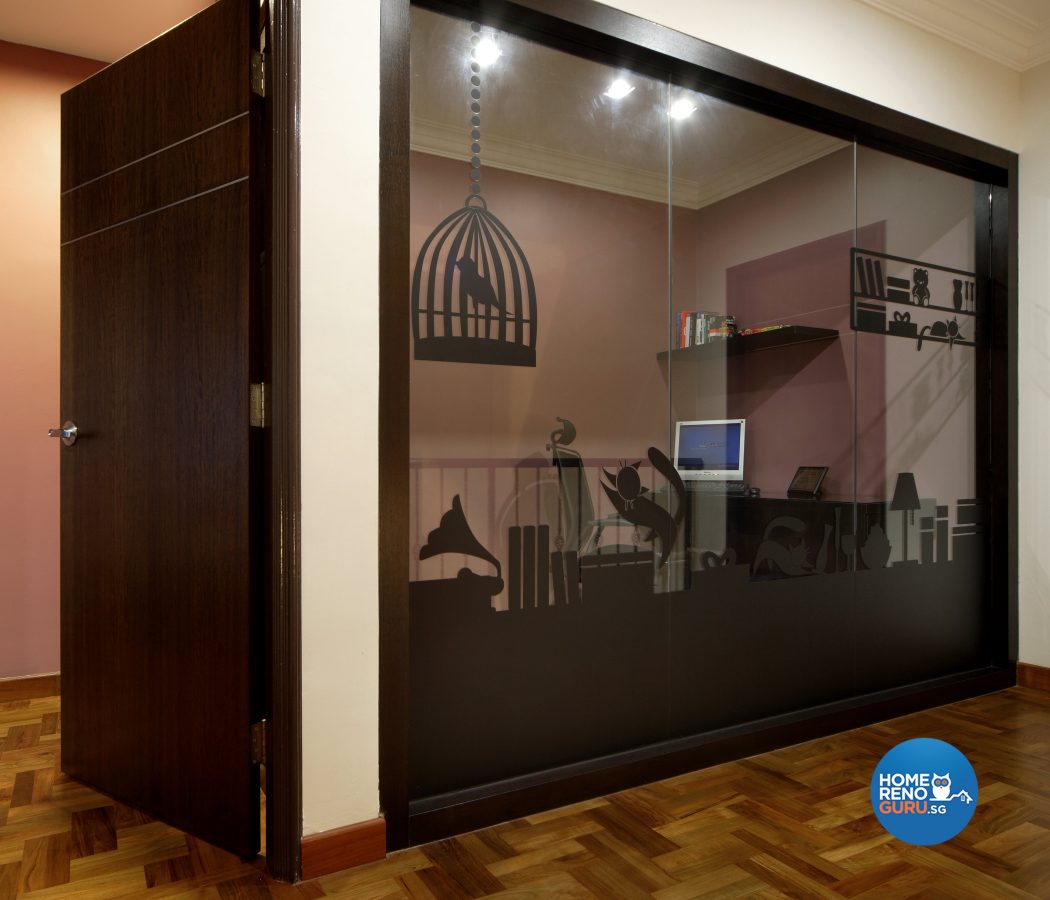 Charming vintage-inspired black decals decorate this floor-to-ceiling glass wall in this study cum spare room by Vegas Interior Design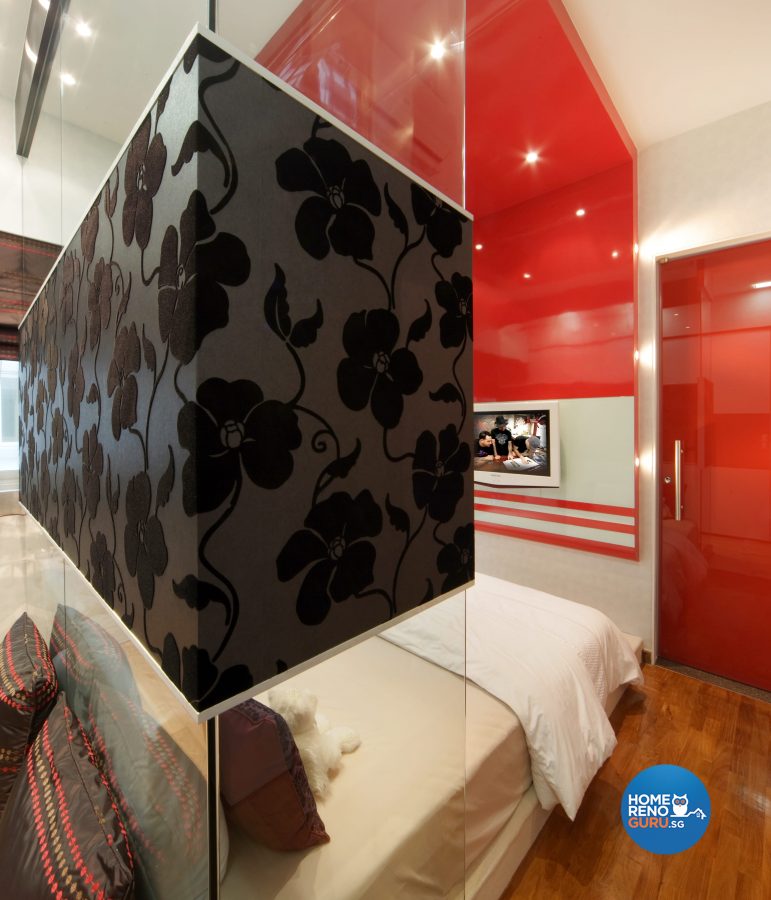 This plush partition marries glass with textured wallpaper in this master bedroom by Vegas Interior Design
Surface Treatment
Glass can be treated by sand-blasting, etching, staining and chipping to create a myriad of different surface effects. Different layers can also be laminated or fused to create a sense of depth.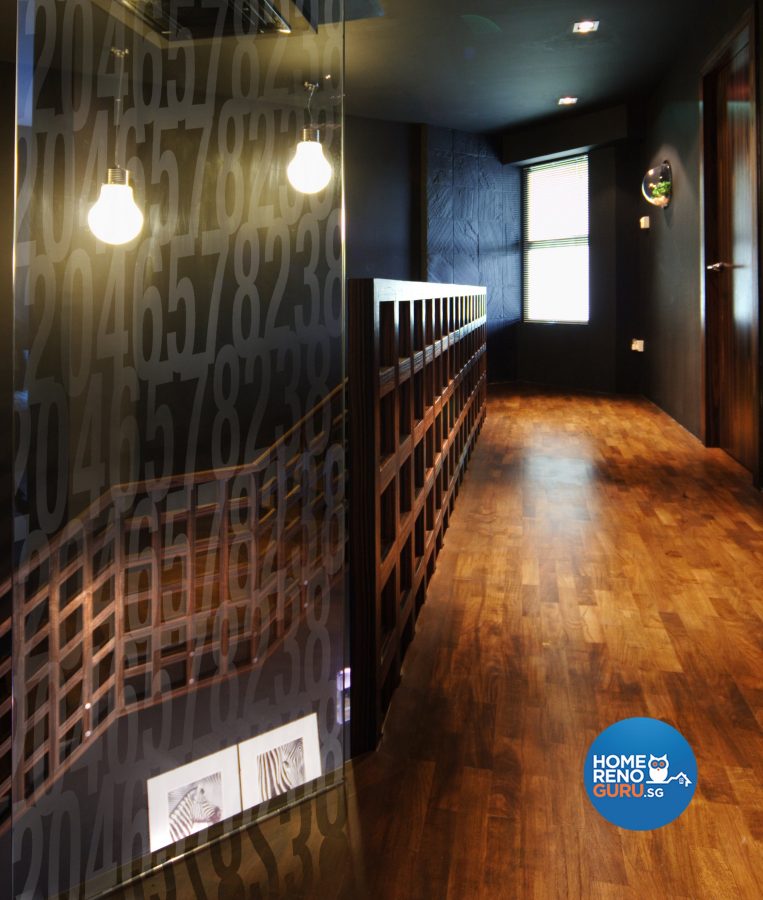 A pattern of frosted graphic numbers on transparent glass walls creates privacy for the occupants of adjoining rooms in this contemporary interior by Vegas Interior Design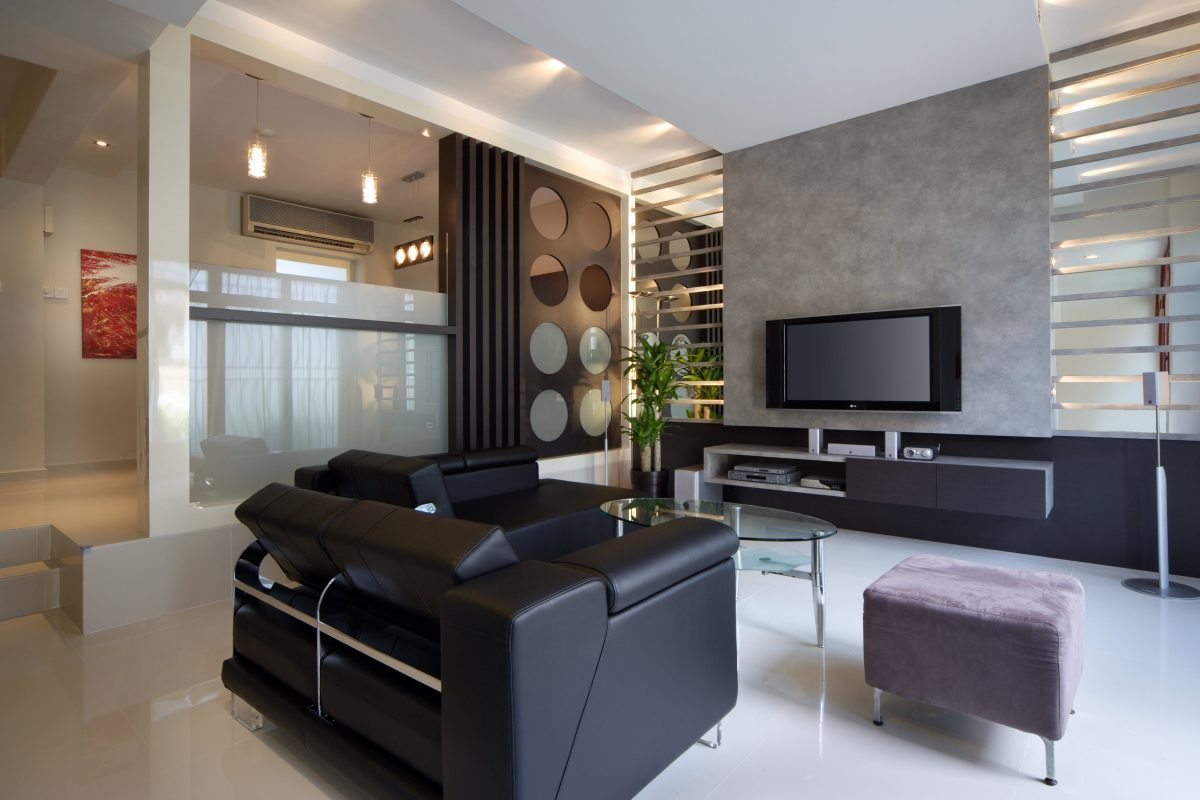 A half-height frosted glass partition affords privacy without compromising airflow in this semi-open concept living and dining area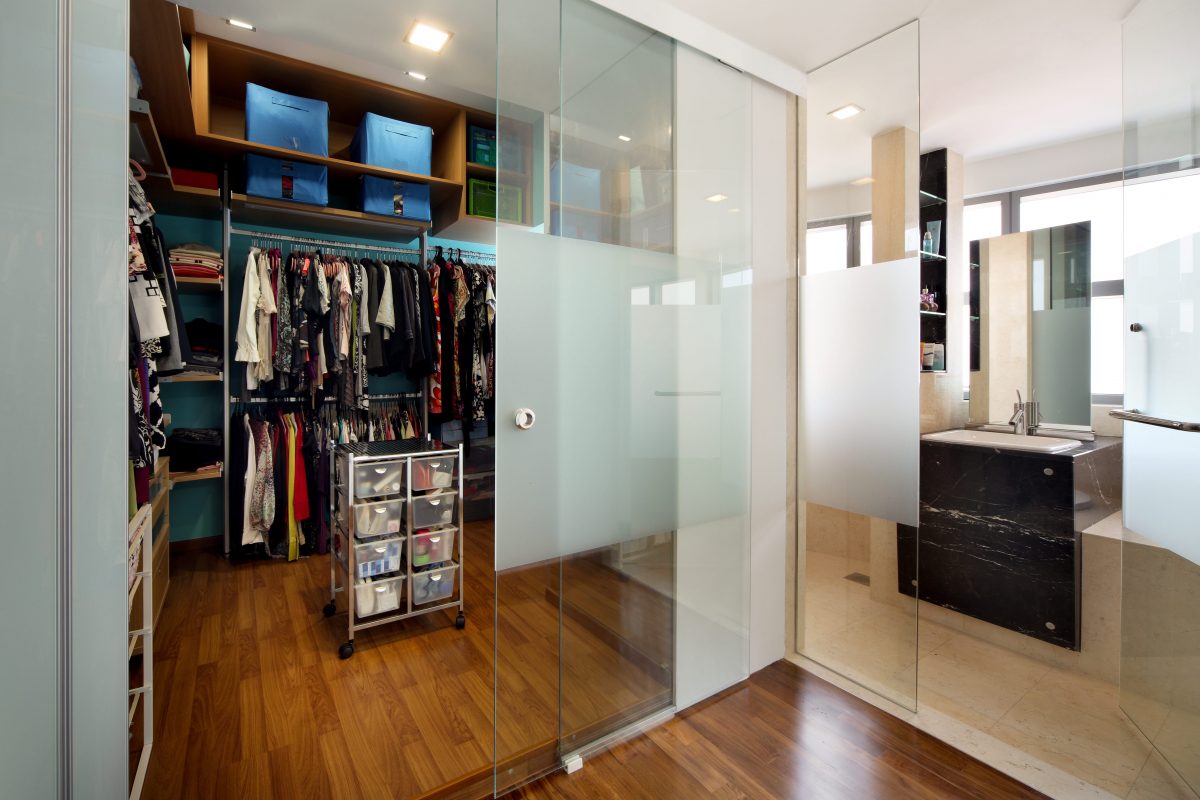 Partially frosted glass panels conceal clothing without closing off the space in this walk-in wardrobe by Vegas Interior Design
Function First, Form Follows
Kelvin believes that glass should serve a purpose rather than be used indiscriminately for merely decorative effect.
"We believe that glass can be a powerful ally to any theme if it is tailored to a specific purpose. Rather than having a signature look, we uphold a philosophy of using glass as a practical solution or as an accent to a particular design style," shared Kelvin.
We hope that these projects by Vegas Interior Design have opened a window in your imagination to the possibilities of glass. Inspired? Consult the experts and get a free renovation quote here. We'll source an interior designer who fits your budget and stylistic preferences. It's as transparent as, well, glass.
What's more, you'll get a chance to win a Mercedes-Benz CLA 180 Coupe & Free Home Renovations worth $30,000!