Earth Interior - Down to Earth Design
04 Jun 2018
Meet Earth Interior, a design firm that remains humble despite its many achievements and accomplishments.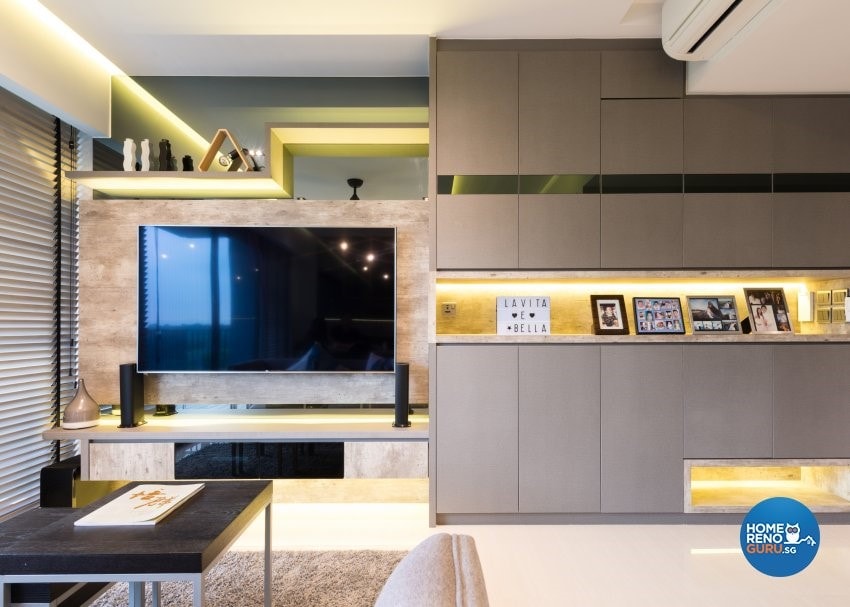 There's no shortage of interior design firms to choose from when it's time to renovate your home. And while many of these firms stand proud and announce their accomplishments to the rest of the industry, a small design firm has been quietly making an impact in the creative landscape.
Earth Interior is an established design outfit that was started in 2011 and has since been garnering positive reviews and glowing testimonials. Led by executive directors Lenz Tan and Edwin Fong, the 30-man-strong company has numerous achievements under its belt, including an expansion into Asia and the completion of a number of high profile homes. Despite these, Lenz and Edwin remain humble and prefer to keep a low profile.
"We still consider ourselves as a small company, and we intend to stay that way. We don't like to compare ourselves to what the other design companies are doing and we just stay within our lane," Lenz says, describing Earth Interior's company culture. Instead of setting outlandish goals and stressing his team members, Lenz and Edwin are well aware of their company's capabilities. As such, Earth Interior is a design company that focuses its resources on what it knows it can do well.
Down to Earth
"Although we have plans and ambitions, we don't want to get too greedy. We need to remain down to earth," adds Edwin. This is in line with Earth Living's tagline, "Down to earth", which reflects the company's grounded and practical approach to doing business. "The most important thing is to have passion for what we do. This has become our company culture and it's something that we try to instil in our employees," says Edwin. "Lenz and I try to lead by example, and we don't want to be silent bosses. We're always on the ground and we have a hands-on approach when we go to work sites."
Looking for Interior Designers?
Let HomeRenoGuru help!
Being the owners of a successful business hasn't always been a smooth ride. In fact, Lenz and Edwin explain that passion for design is just a small part of the formula to running a company in the competitive design industry. "For us, it's not just about making money. We're here to help clients achieve their dream homes. But when we first started out, we didn't have much experience in running a business. We realised that we were losing out on business margins. It was only after one or two years that we started to learn about the business side of interior design."
Get the look
With design trends in a constant state of change, Earth Living finds itself in a great position to witness how the interior design scene is changing. Edwin explains it best: "Everything changes all the time. But it's always the same design concepts that fade in and out of popularity. The industrial look for example, has always been around, but is popular again now. Similarly, the 'resort style' remains a popular look. Everyone has their own perceptions of design and that's what we as an interior design firm can offer. We ask them what they want and we work towards getting there together."
This practical approach to design is a tried and tested method that forms the backbone of what Earth Interior has to offer. And as Lenz explains, it's what keeps the clients happy. "We've been told by our clients that we are pretty versatile when it comes to interior design styles, and that's how we approach our work. We remain flexible in or design offerings and we don't box ourselves or force our ideas on the clients."
Let us connect you with interior designers to achieve your dream homes! Get a free quote with us today.