$22,800
$22,800
$22,800
$22,800
$22,800
$22,800
$22,800
What's special about this package
Exclusive Promo for Feb - Jul 2017
Sign up with us now to enjoy our free gifts!!!
~ 1 set of Italian Brand cooker Hob and Hood
All information is correct at time of printing, but maybe subject to change.
WHAT'S INCLUDED IN THIS PACKAGE
Carpentry
Feature Wall
Plumbing
Electrical Wiring
Flooring
False Ceiling
Service Rendered by ID
10 / 10
Design Concept
10 / 10
Quality of Renovation
10 / 10
Value for Money
9 / 10
$12,000
HDB 4 Room - Study Room
Classical, Country, Victorian
$65,000
HDB Executive Apartment - Bedroom
Classical
$18,000
HDB 4 Room - Kitchen
Classical, Contemporary, Country
Design Firm Info
Impression Design Firm had been established since 1995 by our founder Richard Er and has been committed to realizing our customer's ideas of their dream homes. Richard has always been passionate about interior design. With his exceptional eye for colour and attention to detail, he brings a unique and powerful style to any environment. He design style use to mixing the modern with the traditional,like Country Style,Victorian style,English style,Italian style and more.all of this style have something in common: they are comfortable,comforting,warm, relaxed,elegant and timeless. Impression design firm Company has 18 years long experience in Singapore and Malaysia interior design industry.From the onset, we know a better interior design services is not necessarily sufficient to satisfy our discerning clients. It has to be a lot more. The cornerstones that built our reputation are Service, Quality, Responsibility, Punctuality, and Integrity. These mottos run through all our projects from conceptualization of design all the way to reveal.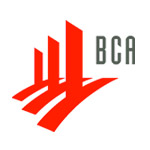 - HDB Licensed Contractor