$56,000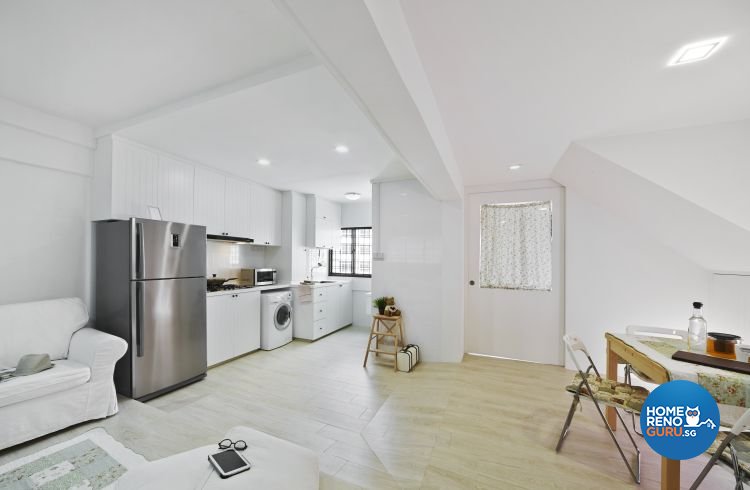 $56,000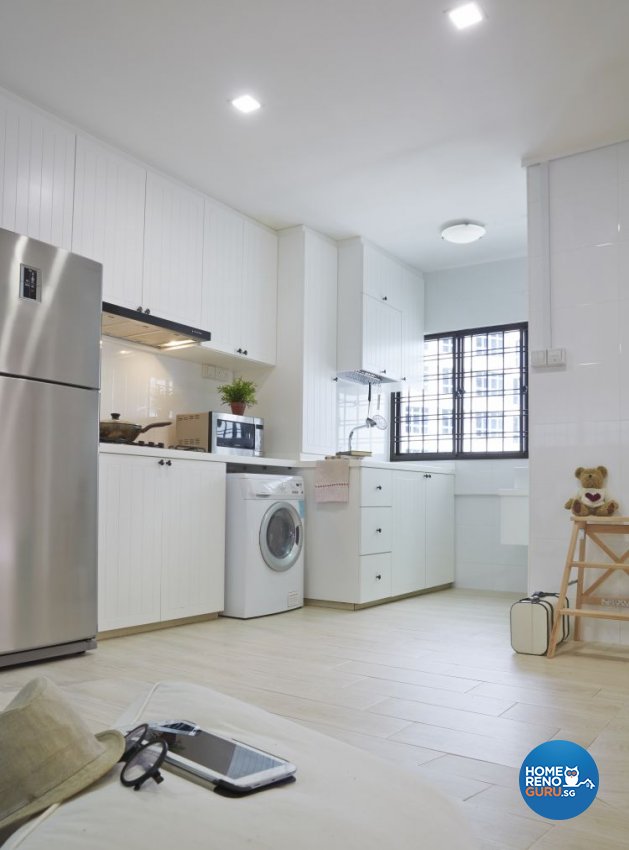 $56,000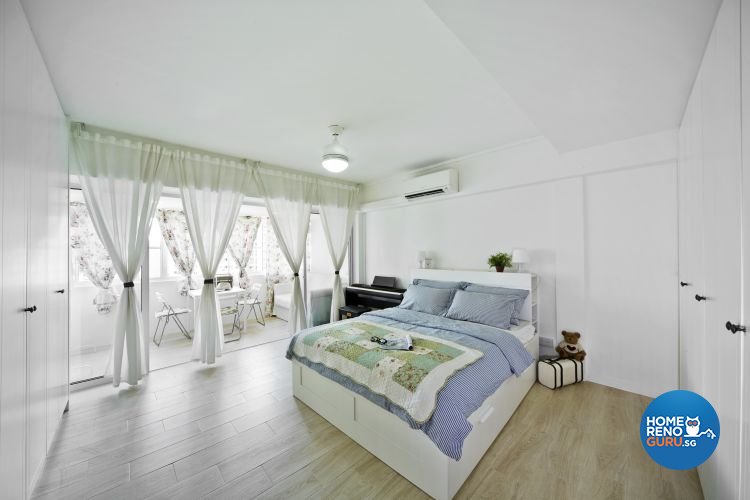 $56,000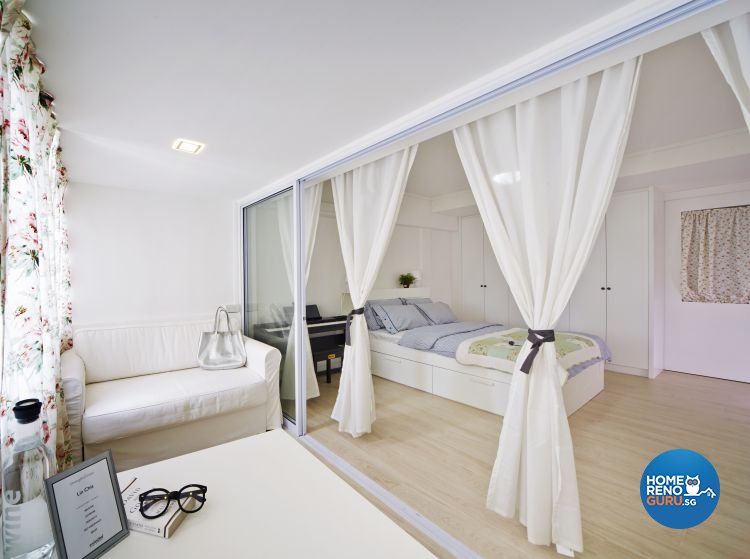 What's special about this package
Exclusive offer!
A. Design Services
1. Design proposal & space planning
2. Project management & site supervision
B. Masonry Works
1. Lay homogenous floor tiles
(Base on 60 x 60 cm, <$3.20)
- living & dining area
- 2 or 3 bedroom
- passageway inclusive of skirting
2. Construct main door entrance kerd
3. To construct 10ft (L) Kitchen Cabinet Base with front tiling only
C. Plumbing Works
1. Supply labour to install 01 no. sink with cold water tap and PVC outlet pipe at kitchen
2. Supply labour to install 2 sets of bathroom accessories
**All items to be provided by Owner
D. Kitchen Area
1. 10ft top & bottom kitchen cabinet with
- ABS trimming doors & laminate finish
- 2 tiers stainless steel dish drainer
- comes with 3 drawers only
2. To construct 10ft (L) Solid Surface with Back Splash. (Base on 60cm depth)
E. Master Bedroom Work
1. 5ft(L) Full Height sliding wardrobe with laminate finish
F. Electrical Works
1. Supply and install light fitting point x 13nos
***ceiling mounted lighting only
G. Miscellaneous / Dismantle Works
1. Supply and painting of whole house interior walls, ceilings and sewer piping with Nippon.
(*Max 4 colours)
2. To clean Kitchen & Toilets with Acid Chemical wash at whole house
3. Provide corrugated paper for protection

4. HDB Renovation permit
All information is correct at time of printing, but maybe subject to change.
WHAT'S INCLUDED IN THIS PACKAGE
Carpentry
Feature Wall
Plumbing
Electrical Wiring
Flooring
False Ceiling
Service Rendered by ID
9.5 / 10
Design Concept
9.5 / 10
Quality of Renovation
9 / 10
Value for Money
9.5 / 10
$44,000
HDB Executive Apartment - Bedroom
Classical, Contemporary, Modern
$20,000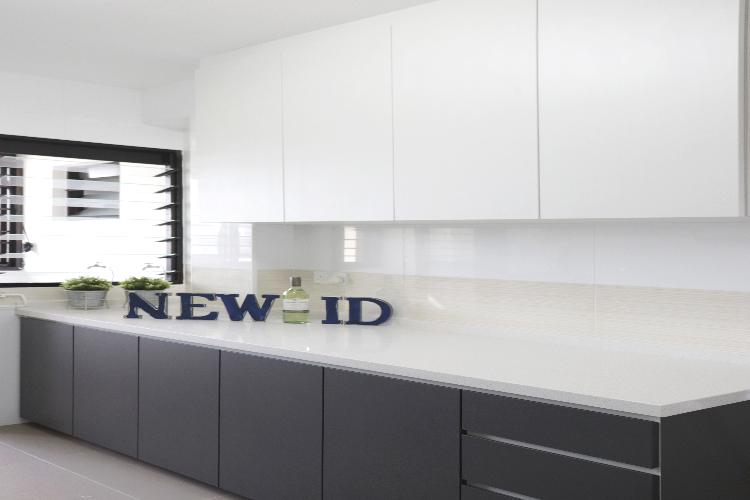 HDB 4 Room - Kitchen
Contemporary, Modern
$89,000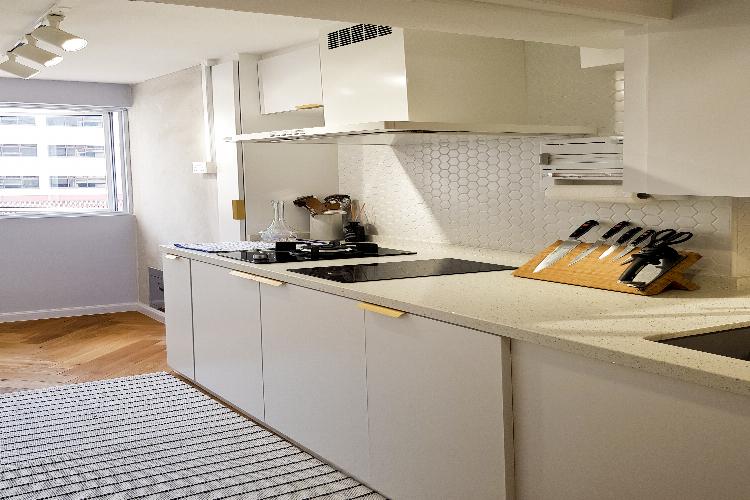 HDB 5 Room - Kitchen
Minimalist, Scandinavian
Design Firm Info
NEW INTERIOR DESIGN, a.k.a. NEWID, started as a small but strong company of 8 team members in 2011. Despite being a start-up firm, our services are offered by professionals who have had more than 15 years of extensive experience in the industry of interior design. With immeasurable passion to providing our customers with only the best service, we have put up a brand new showroom which exhibits the innate talents and mastered skills of our designers. We dedicate it to our steadily increasing clientele, generated mostly from the referrals of our satisfied patrons. Our vast knowledge and experience in personalized spaces have opened new doors to our humble company. Now, we also cater to clients from the commercial/corporate sector, providing them with a wide-range of design solutions from conceptualization, site management, all the way to project completion.