$21,636
$21,636
$21,636
$21,636
$21,636
$21,636
$21,636
$21,636
$21,636
What's special about this package
Exclusive Offer For Standard, Premium and Resale Packages!
Attractive Gifts (to choose any of the 2 items below:)
Samsung Digital Lock SHP-DP720 c/w Installation FREE
$500 Air Con Voucher FREE
$500 Bathroom Accessories Voucher FREE
$500 Lighting Voucher FREE
Casement Wardrobe 6ft @ $888
TV Console 6ft + TV feature wall 6x4ft @ $888

Book now to enjoy the Additional Free Upgrade:

Upgrade Kitchen work top: solid surface to High Quality Quartz Table to (10ft)
Blum Avetos HK (1 set)
Blum Drawer Runner Track (30kg) (3sets)
Blum soft close Hinges
Upgrade Internal Cabinet Carcasses to colour PVC Finish
All information is correct at time of printing, but maybe subject to change.
WHAT'S INCLUDED IN THIS PACKAGE
Carpentry
Feature Wall
Plumbing
Electrical Wiring
Flooring
False Ceiling
Service Rendered by ID
9 / 10
Design Concept
9 / 10
Quality of Renovation
9 / 10
Value for Money
9 / 10
$30,000
HDB 4 Room - Living Room
Contemporary, Modern
$40,000
Condominium - Living Room
Contemporary, Modern
$40,000
Condominium - Dining Room
Contemporary, Modern
Design Firm Info
AC Vision specialises in renovation projects and offers services in interior design, carpentry and painting services, and electrical works.
With our niche in the Singapore market, AC Vision believes that it is a great responsibility to take charge of living space. Our experienced team never fails to transform plain spaces into liveable, aesthetically pleasing, and practical homes that you will feel most at ease with.
At AC Vision, we only use quality and durable materials and dishing out only our best service attitude when dealing with clients, transforming their ideal concepts and ideas of their dream homes into reality.
Services Provided:
• Interior Design & Finishes
• 3D Conceptualisation
• M&E Works
• Renovation Project
• After-sale Service
What is that our customers want? This is the question we constantly ask ourselves as we endeavor to understand and meet our customers' needs. For some homeowners, it's creativity, and for others, it's a home that responds to contemporary living.
Whatever it is, we constantly adapt ourselves to provide the solutions our clients need. The ever-growing team of sales consultants and in-house designers in our showroom is always ready to provide assistance to our customers and the projects we undertake.
Having honed our expertise in both the commercial and residential fields, we continue to strive to offer even better service with our E-care department aiding in providing after-sales service. This value-added service ensures that our customers are followed up on even after their projects are completed.
Ultimately, we aim to provide homes that would exceed the customer's expectations; a homes that would speak of their personality.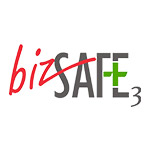 - HDB Licensed Contractor
- Singapore Consumers' Choice
- Singapore Business Media
- Singapore Enterprise Awards 2016