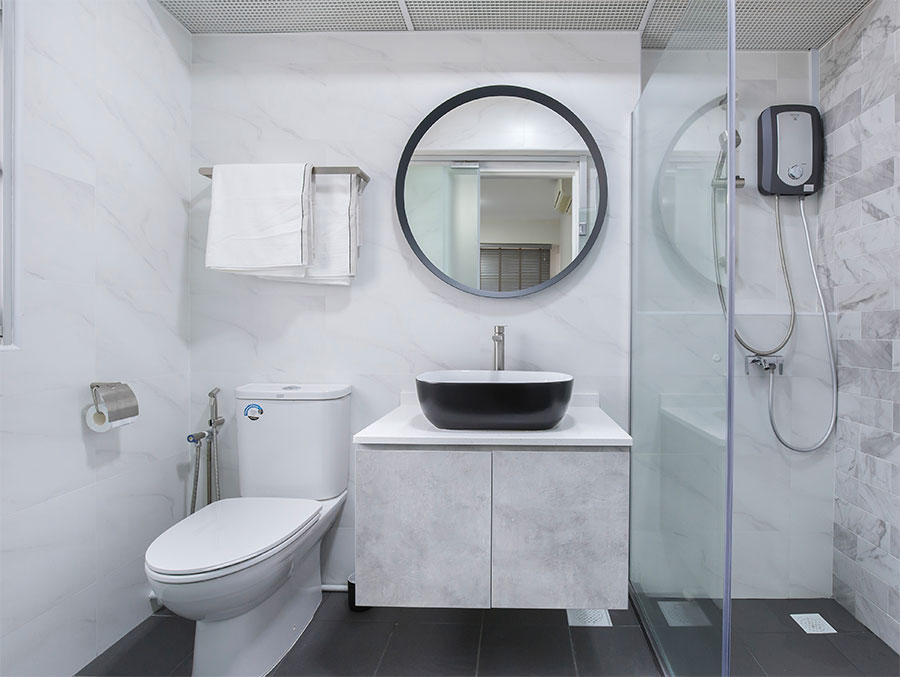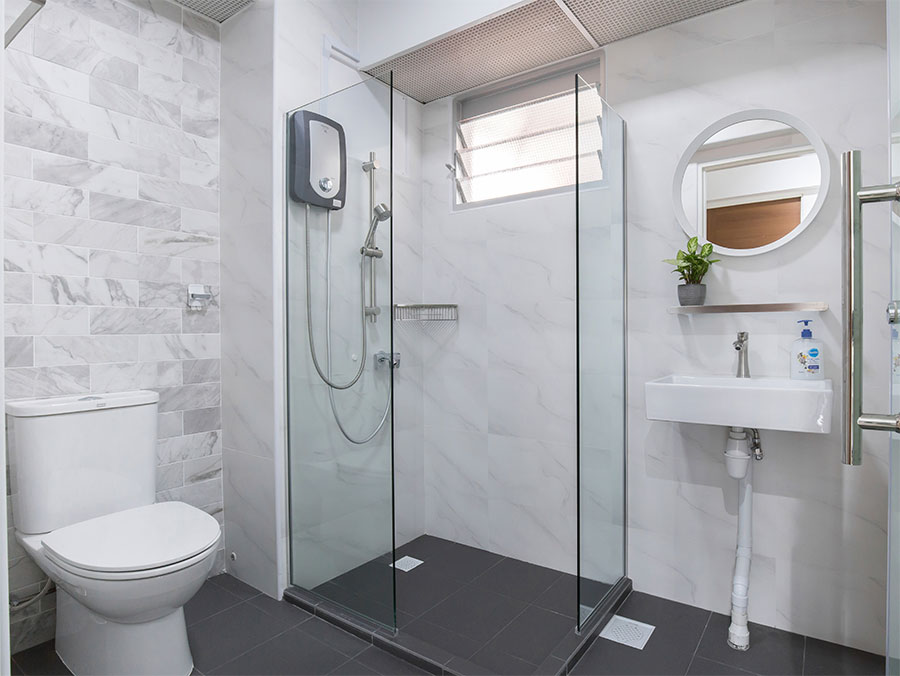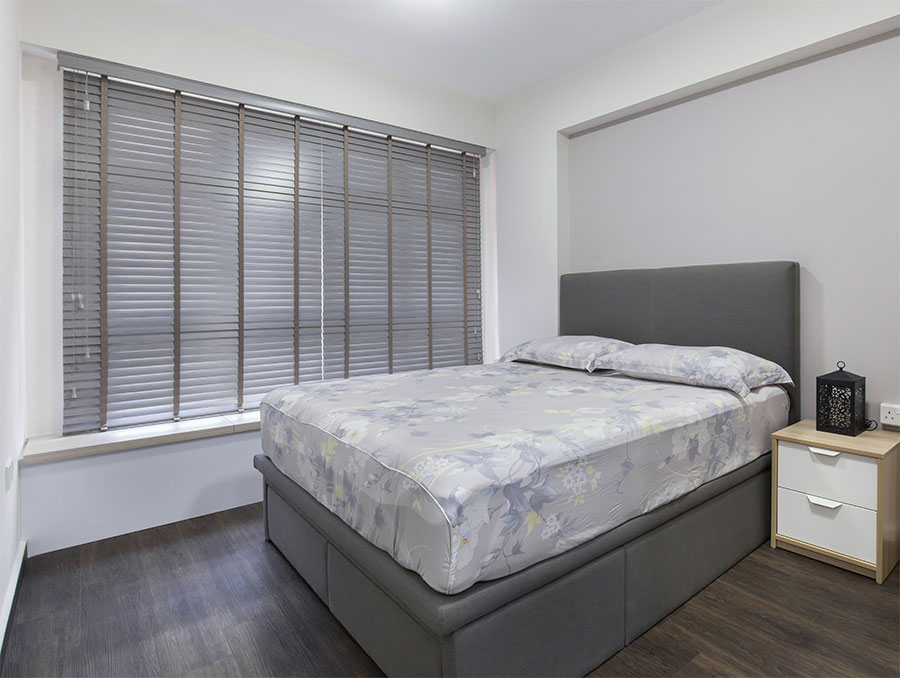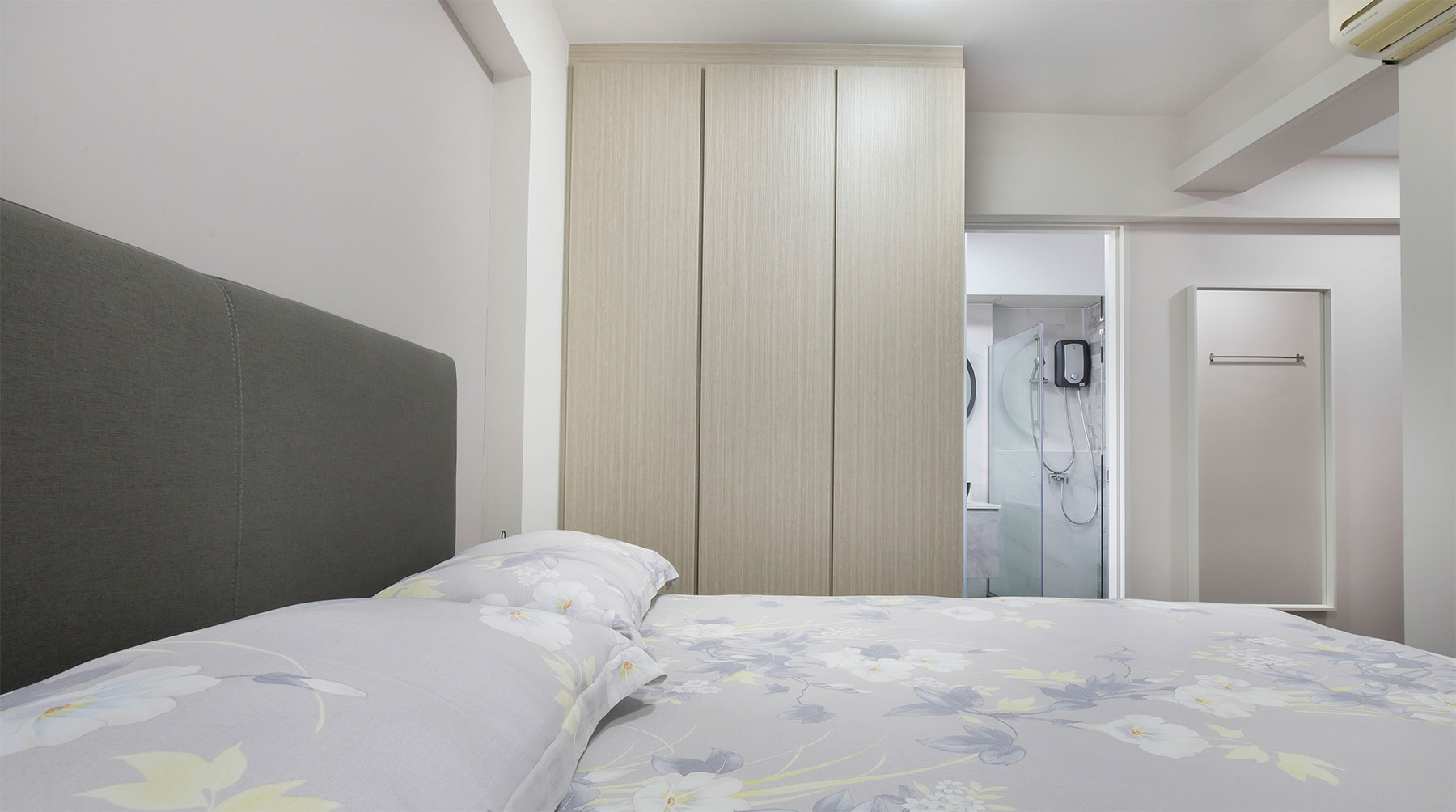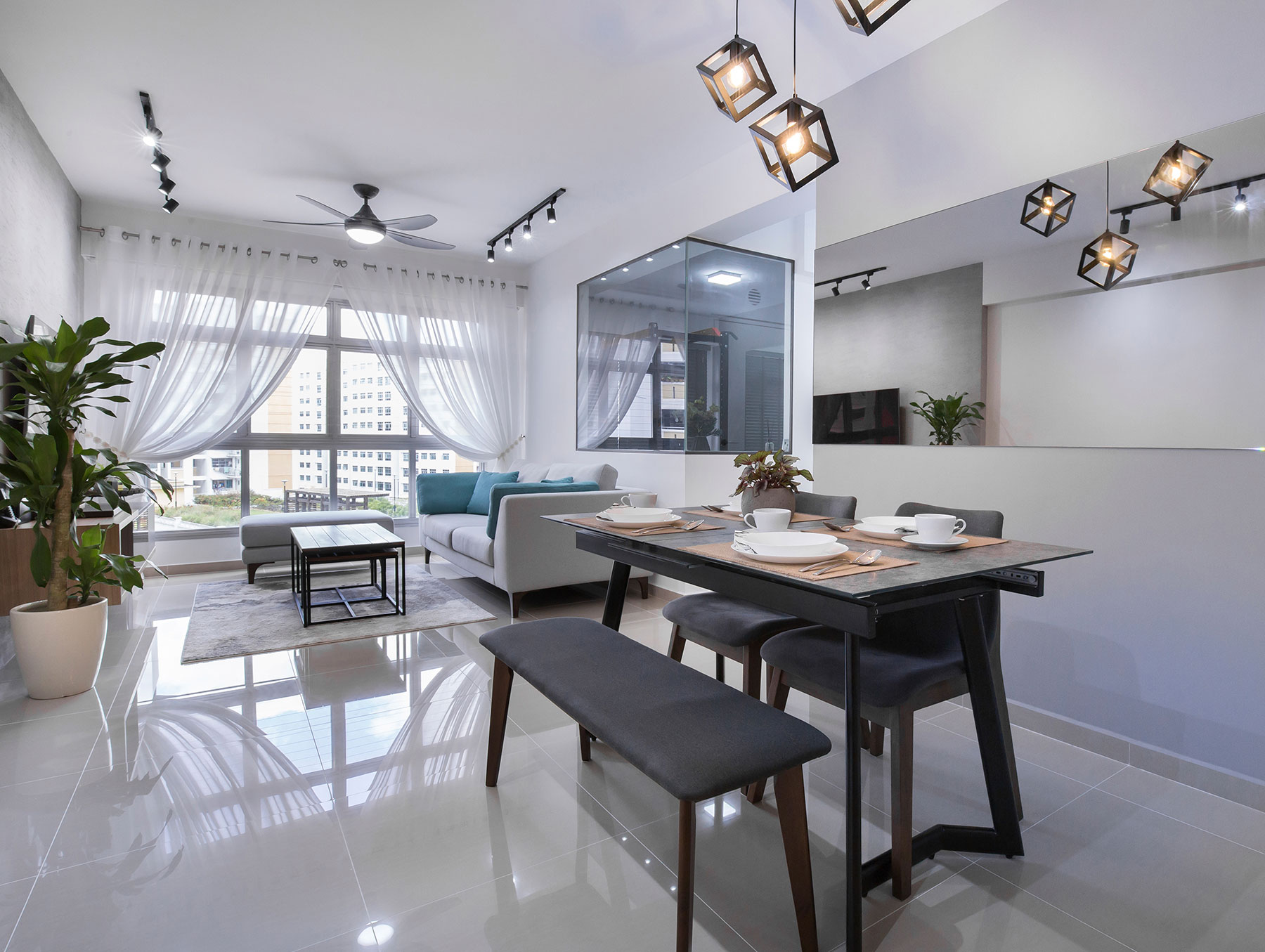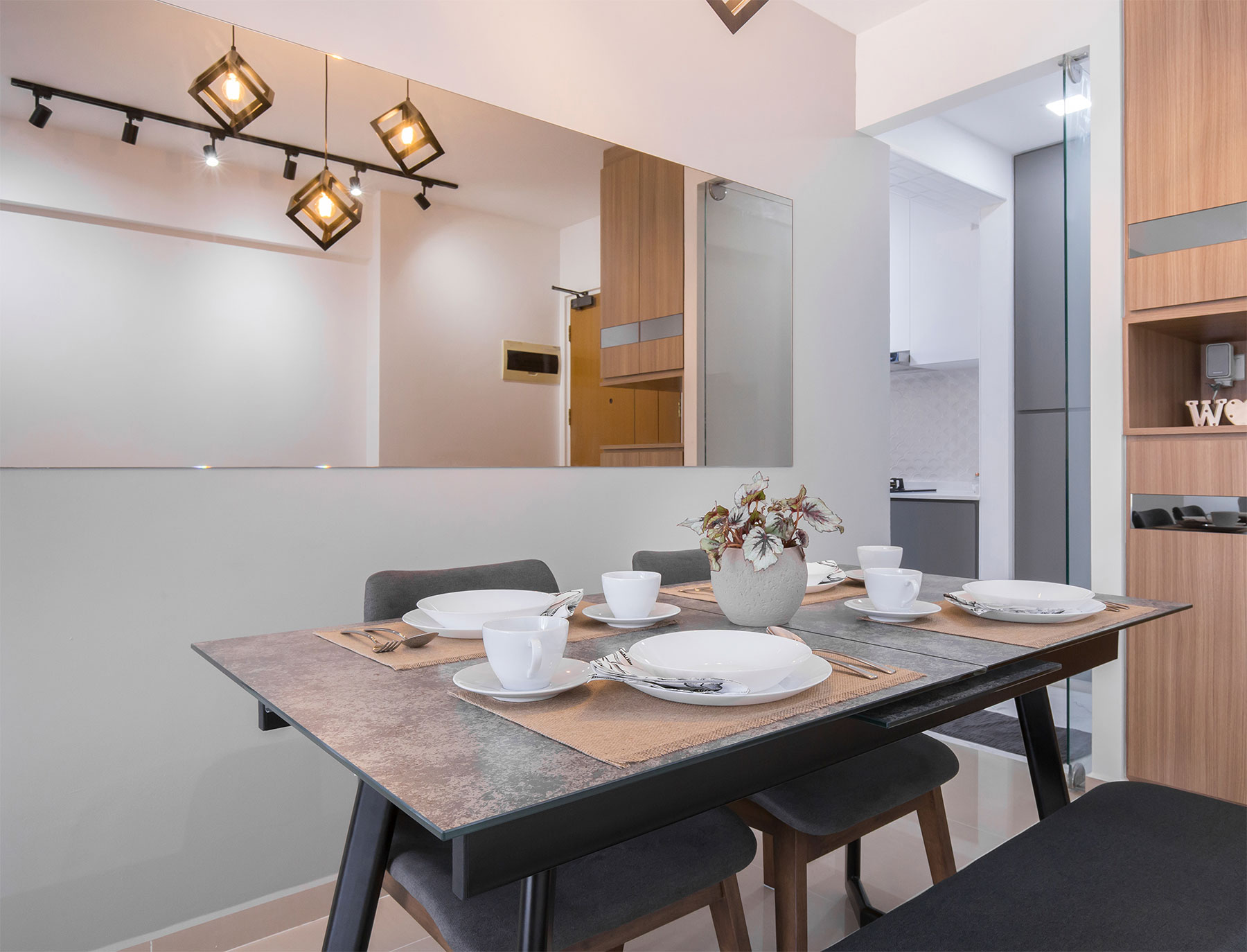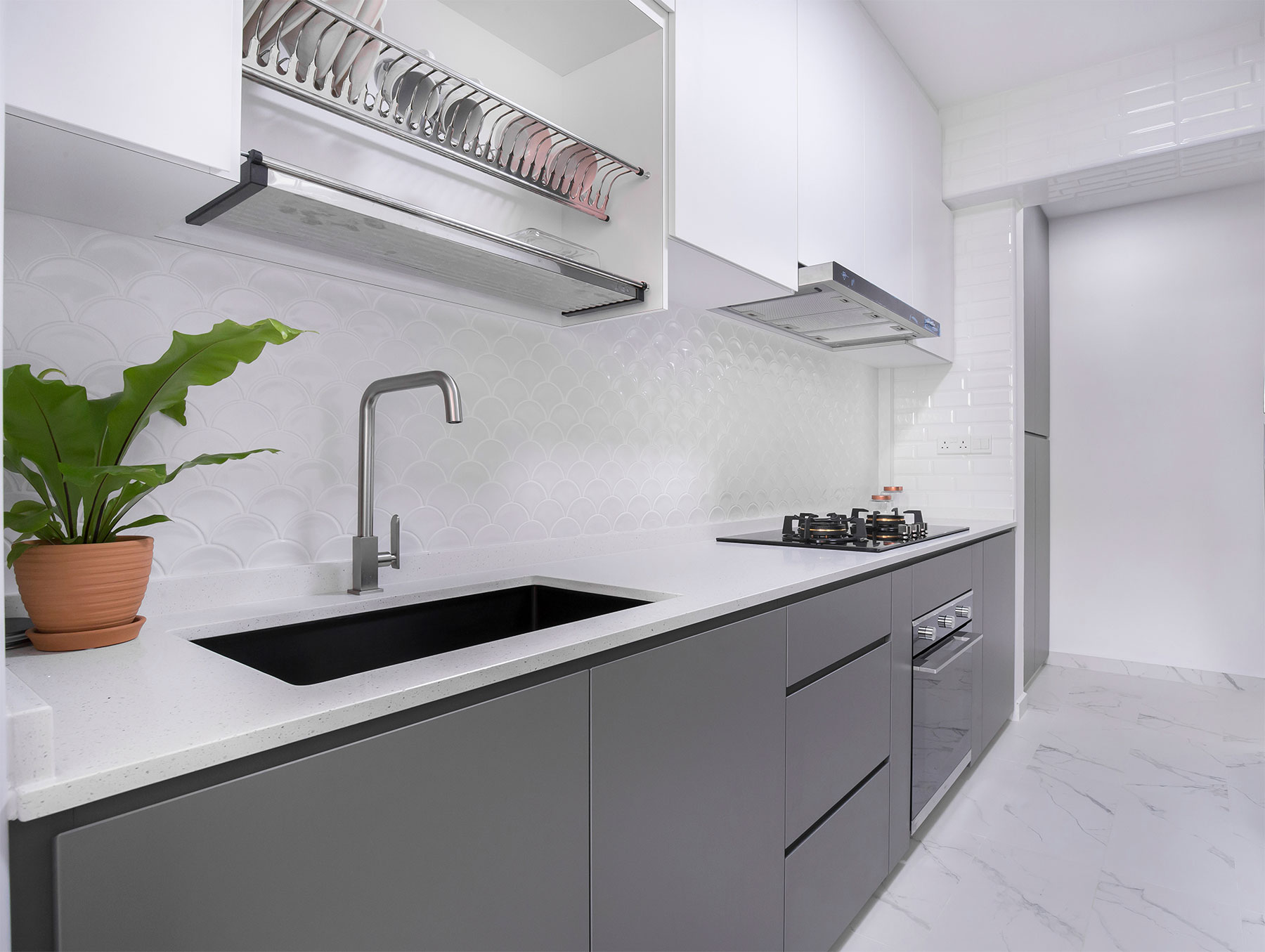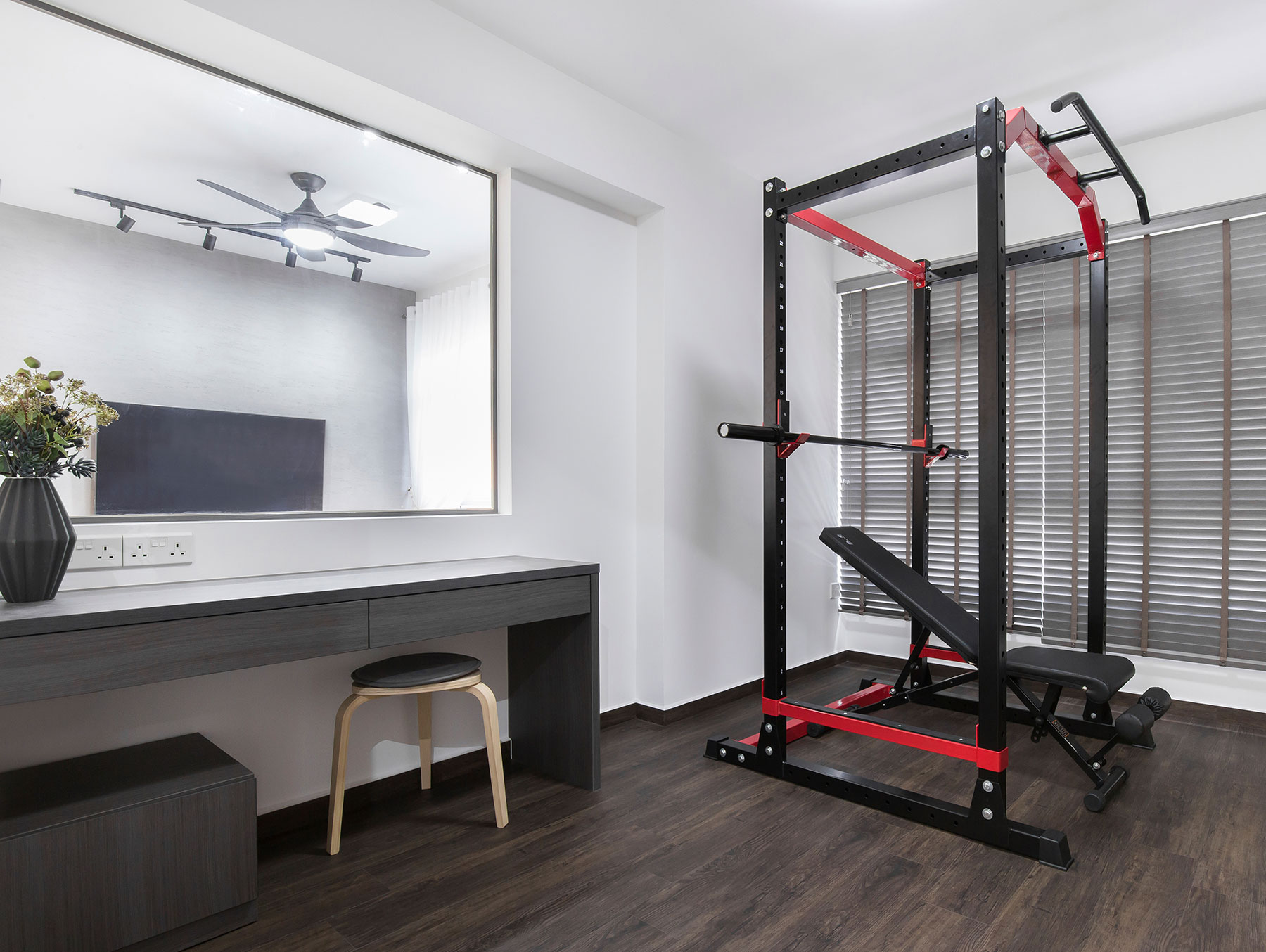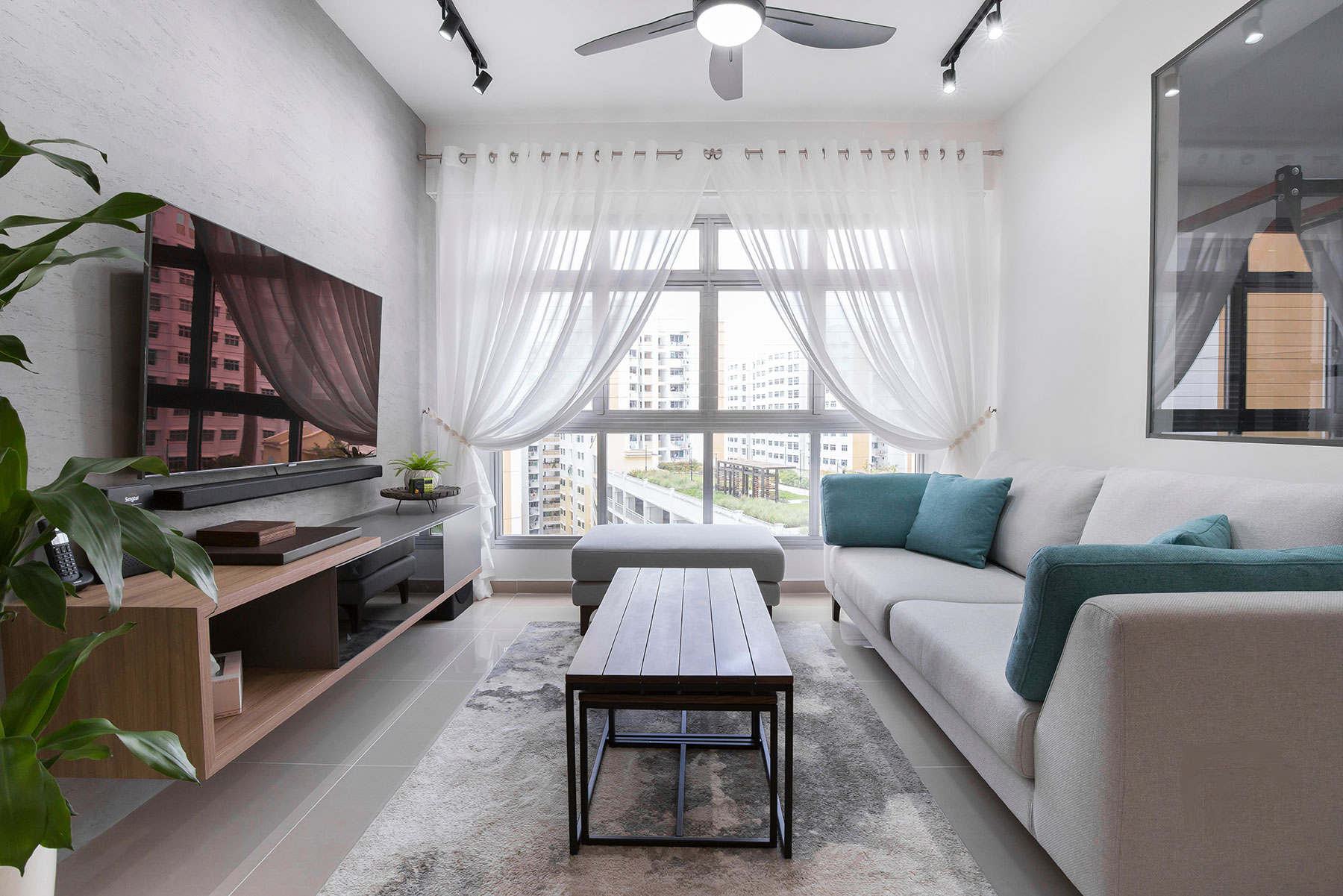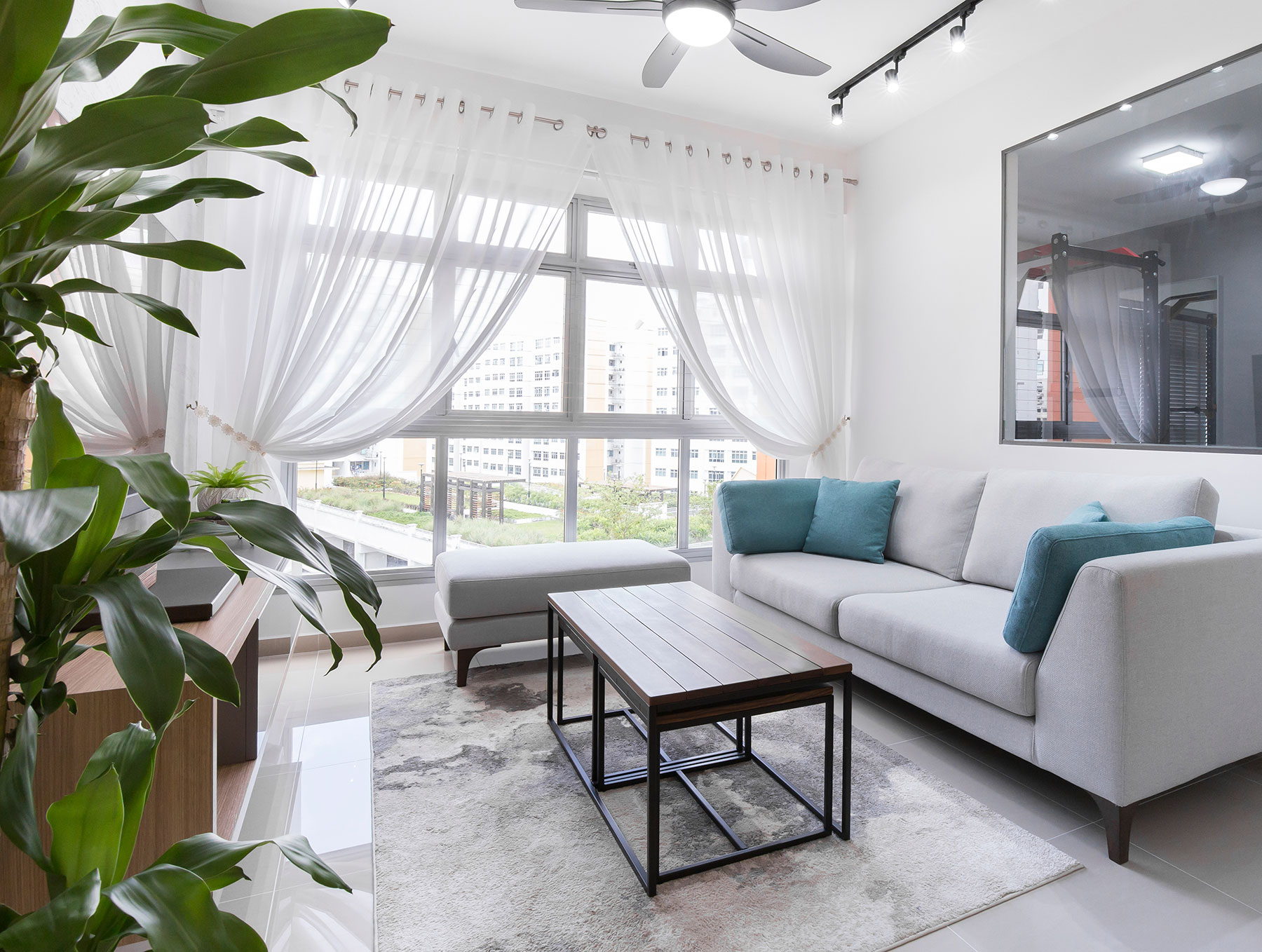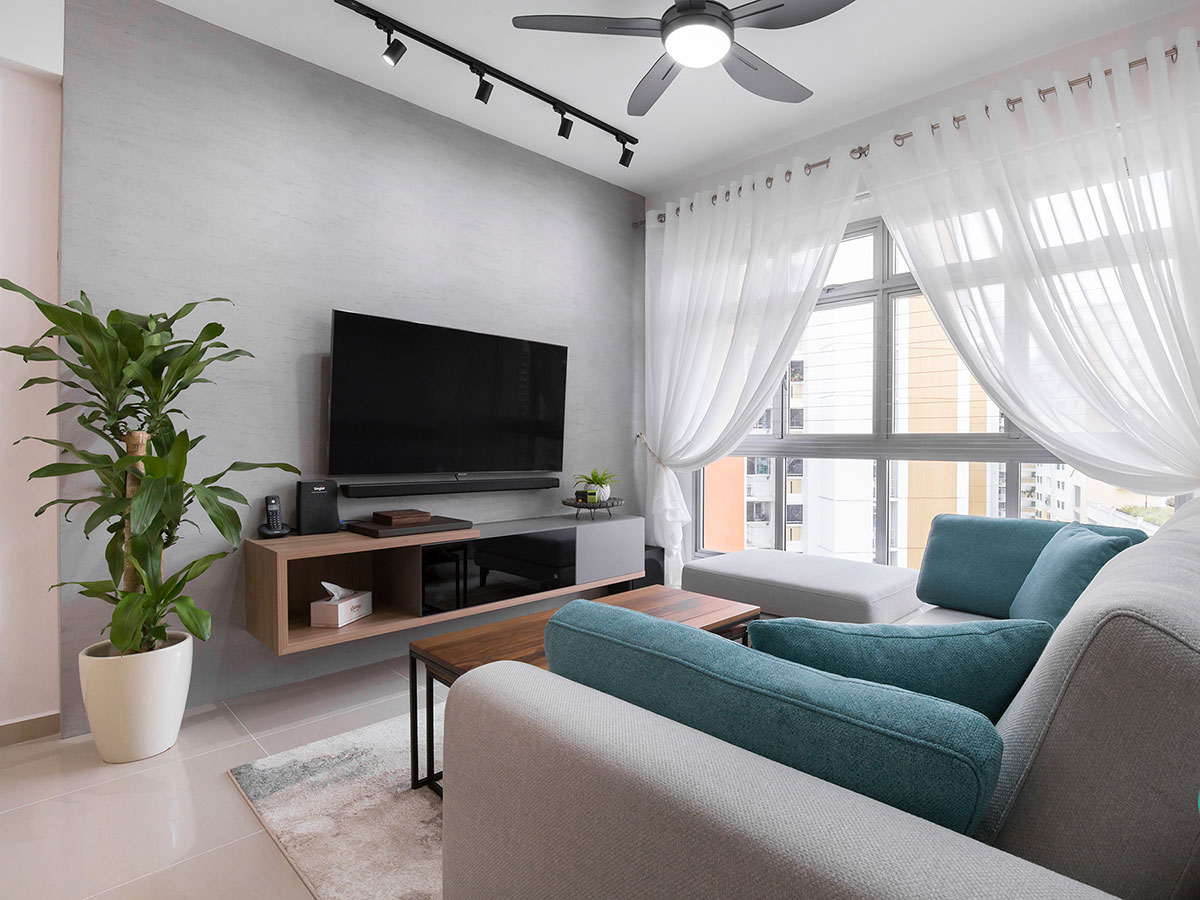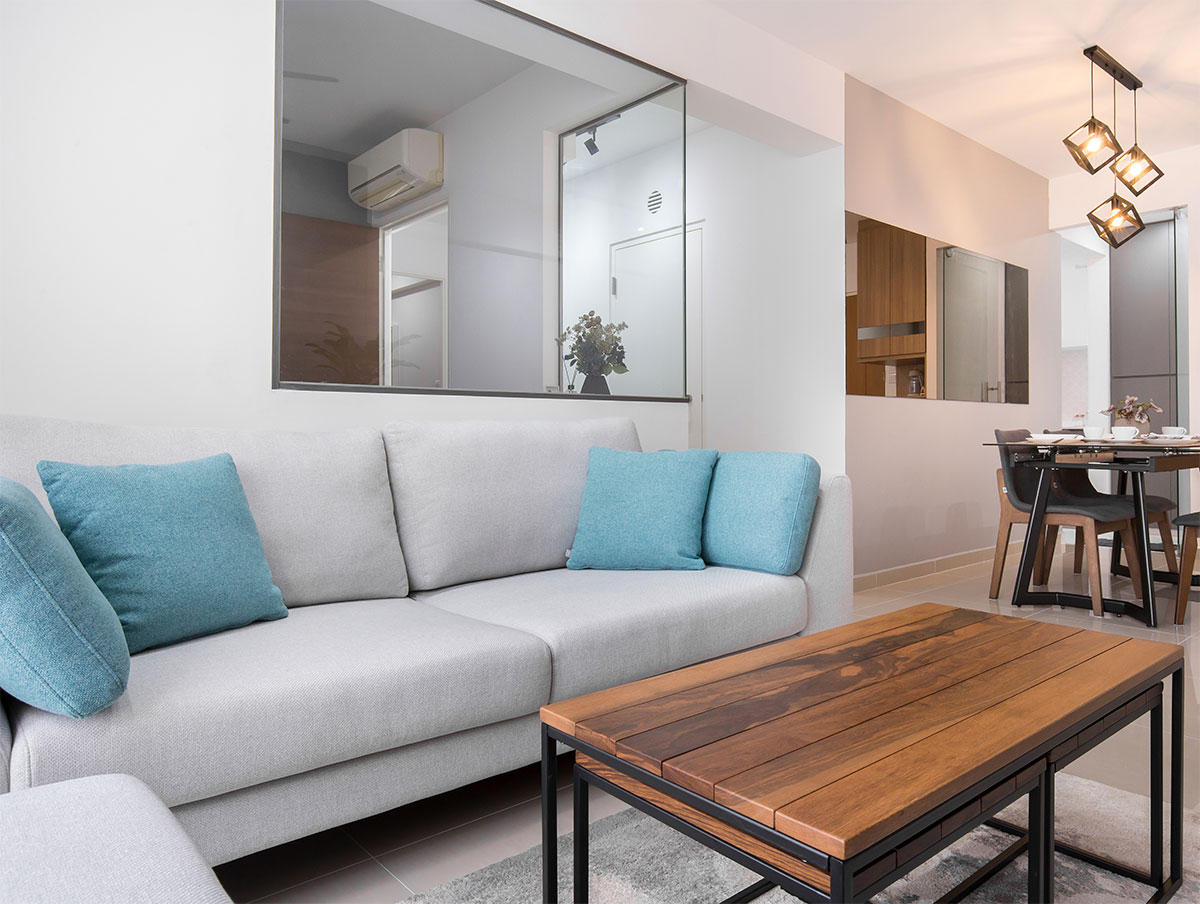 Included in this package
Paint
Carpentry
Featurewall
Electrical
Flooring
Plumbing
Project Description
The smart and simple choice of neutral colours and marbled design sets the tone to a spacious and airy home. Relaxing to the eyes, one can sit back and bask in the cool serene space. By hacking a half wall and encasing it with the see through glass gym, it helps to open up the small 4 room flat into something more breathable and usable. As they say, "less is more", this minimalistic vibe encompasses all that is needed to live comfortably and happily.
About U-Home Interior Design Pte Ltd
Review: 9.5/10 (71)
U-Home Interior Design had been established since 1999 and have been committed to realizing our customer's ideas of their dream homes.
With over 20 years' worth of experience in the industry, we have mastered the finest aspects of interior design and sought to provide numerous interior design services to accommodate to the various needs of our customers.
Our team consists of over 40 experienced and creative interior designers and dedicated project coordinators to provide you the best advice and service.
Our specializations include:
- Interior Design Consultancy
- Colour and Material Proposal
- Renovation Works (Residential & Commercial)
- Site Coordination and Supervision
- Architectural (A&A/Construction)
- FSSB Submission
- Application of HDB Renovation Permit / MCST / Relevant Authorities
We are formally accredited by the following authorities and organisations:
- HDB Registered Contractor
- HDB Renovations and Decoration Advisory Centre (RADAC)
- Approved BCA Window Builder
- Case Trust
- The Singapore Renovation Contractors and Material Suppliers Association (RCMA)
- An exclusive partner with Nippon Paint and their choice of designers
- Successful Entrepreneur 2010
- A Level 3 BizSAFE certificate for Safety and Risk Management standard
Over the years, we have achieved numerous awards from Nippon Paint Designers of Choice Awards which includes "Best Scandinavian Design", "Best Living Room", "Best Feature Wall", "Best Dining Room", as well as "Best Master Bedroom".
At U-Home, we aim to provide our homeowners with new interior design inspirations and quality work finishes to exceed expectations every single time.