$37,000
WHAT'S INCLUDED IN THIS PACKAGE
Carpentry
Feature Wall
Plumbing
Electrical Wiring
Flooring
False Ceiling
about this designer:

Swiss Interior Design Pte Ltd
We listen, analyse our client's needs, goals and design preferences, we conduct feasibility studies and site evaluation for our clients. Regardless of size, all our projects will receive the same amount of dedication & attention. No customer requirements too challenging for us to fulfill. At Swiss Interior we are committed to always ensure clients satisfaction. Using computer aided 3D software, our design team develop and finalize design drawings, perspective drawings, space planning layout that we will present to our client. At Swiss Interior, our service to you does not end after we handover our job to our clients. We believe in building long term friendship. To achieve this, we offer comprehensive range of after-sales services in anticipation of your needs.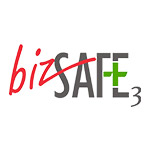 Home Renovation Loan
With a Maybank Home Renovation Loan, it has never been easier to turn your house into the home of your dreams.
We offer you flexible financing options with competitive renovation loan rates, hassle-free approval and sound financing advice from a dedicated team of renovation loan specialists in Singapore. This gives you peace of mind to focus on what matters most - renovating your home.
BENEFITS
Enjoy attractive interest rates from 
2.88% p.a.1 for existing Home Loan customers 
4.33% p.a.2 for new customers
Loan amount of up to 6X your monthly income or S$30,000, whichever is lower
Flexible loan repayment period 
from 1 to 5 years.
1 (Renovation Board Rate less 5.62% p.a.) Renovation Board Rate is currently at 8.50% p.a. Terms and Conditions apply.
2 (Renovation Board Rate less 4.17% p.a.), subject to credit evaluation. Else, other interest rates shall apply. Terms and Conditions apply.
By clicking "Submit" you consent to Maybank collecting, using and disclosing the information herein solely for the purpose of processing this application request, and you further consent to Maybank contacting you via telephone or email regarding Maybank Home Renovation Loan packages.