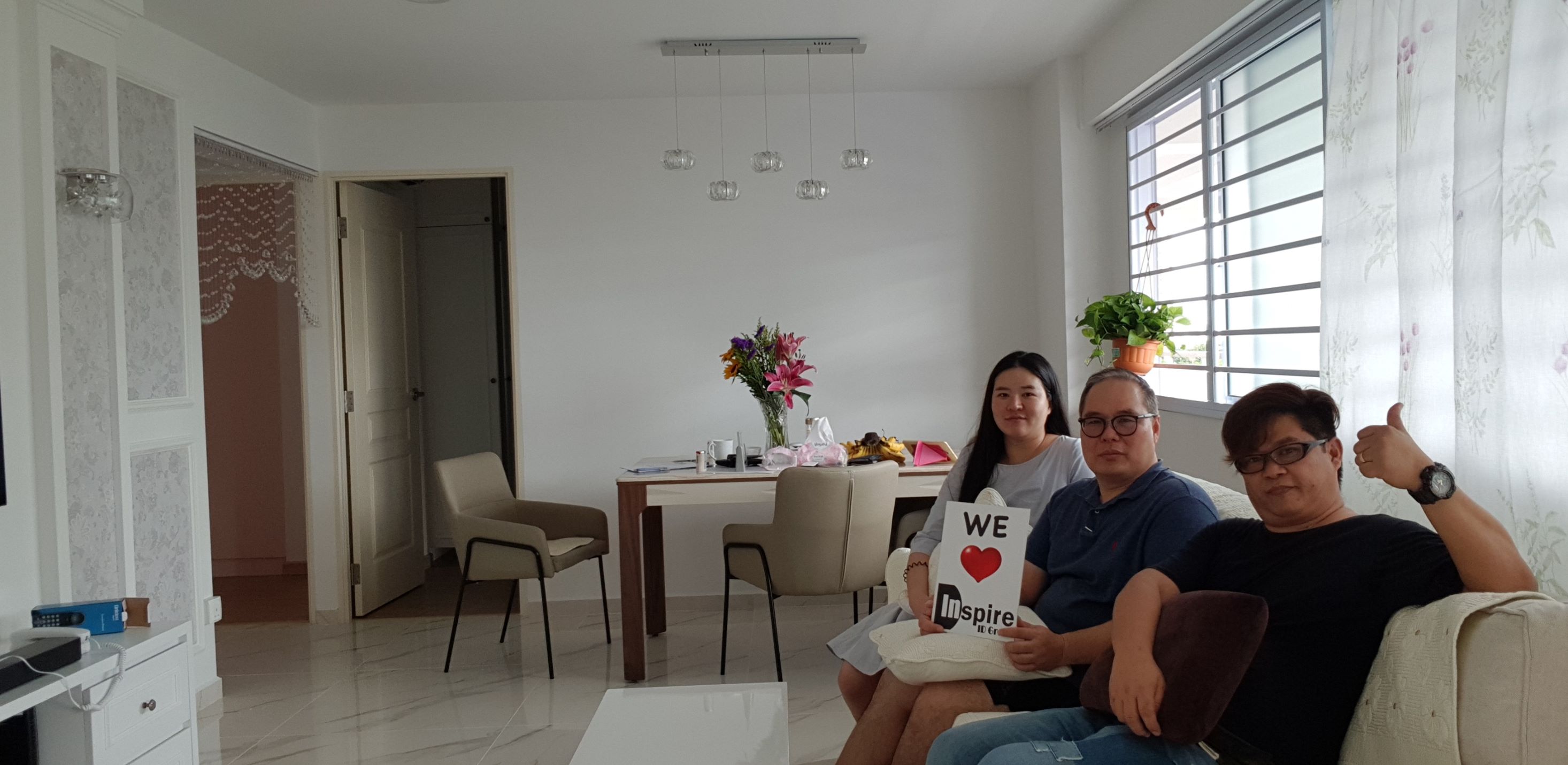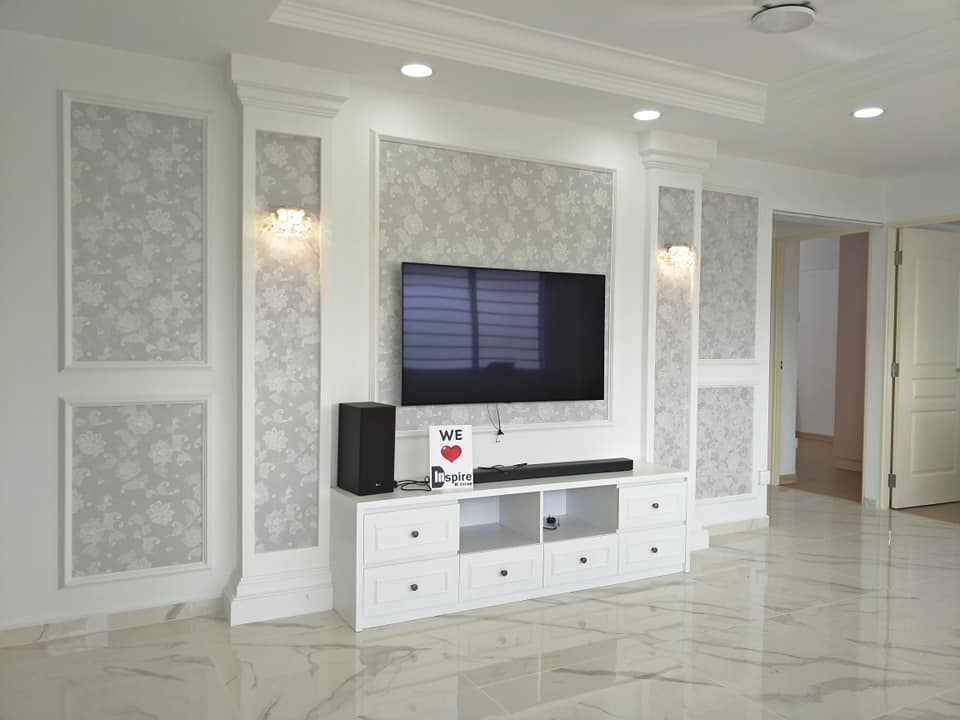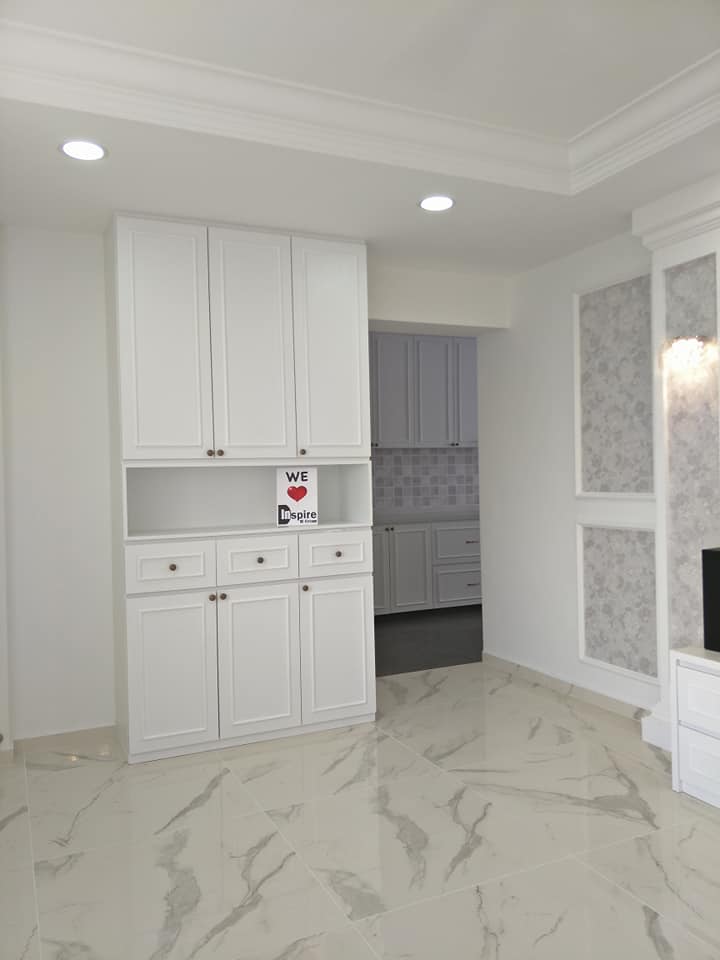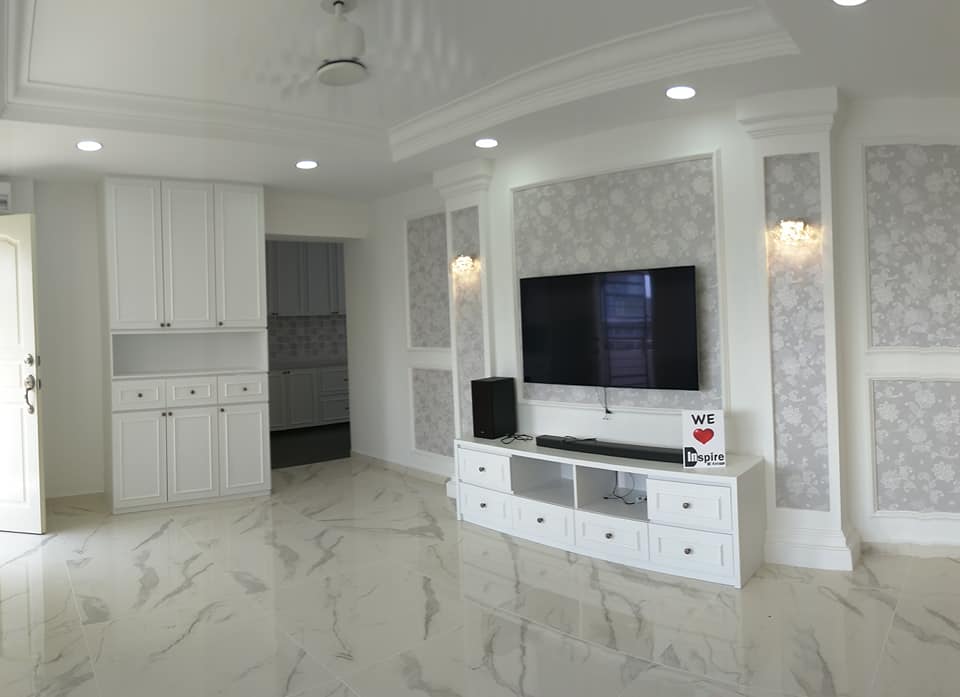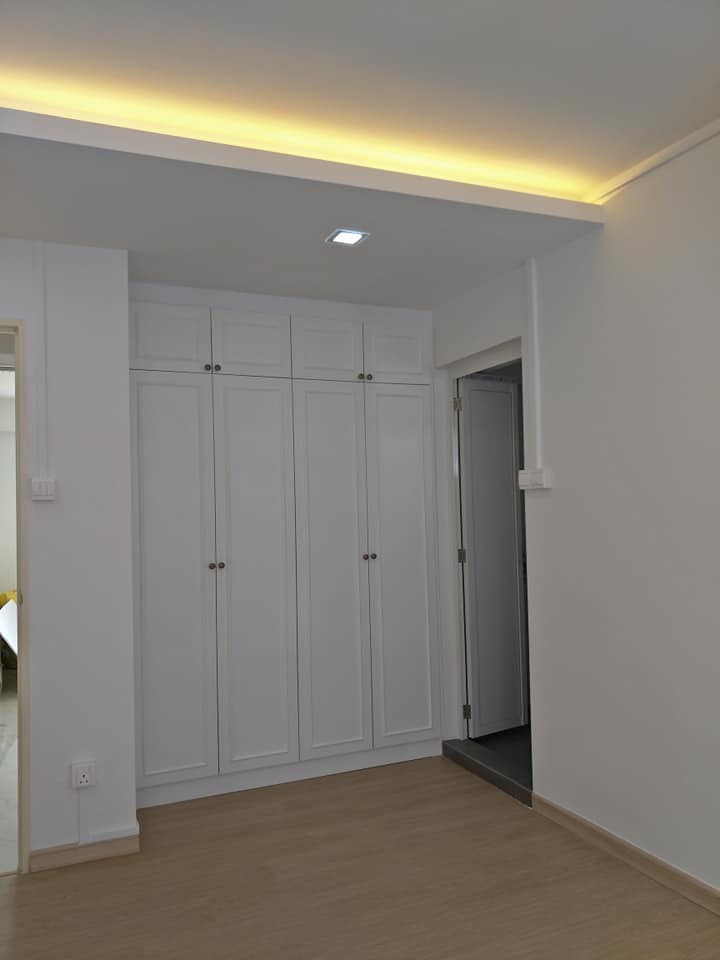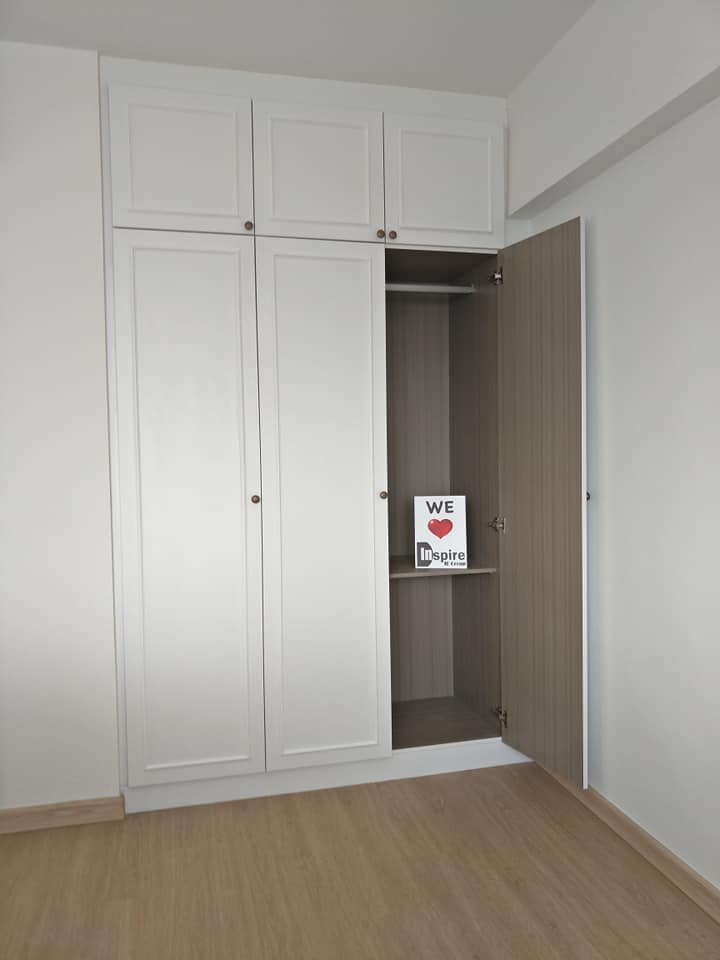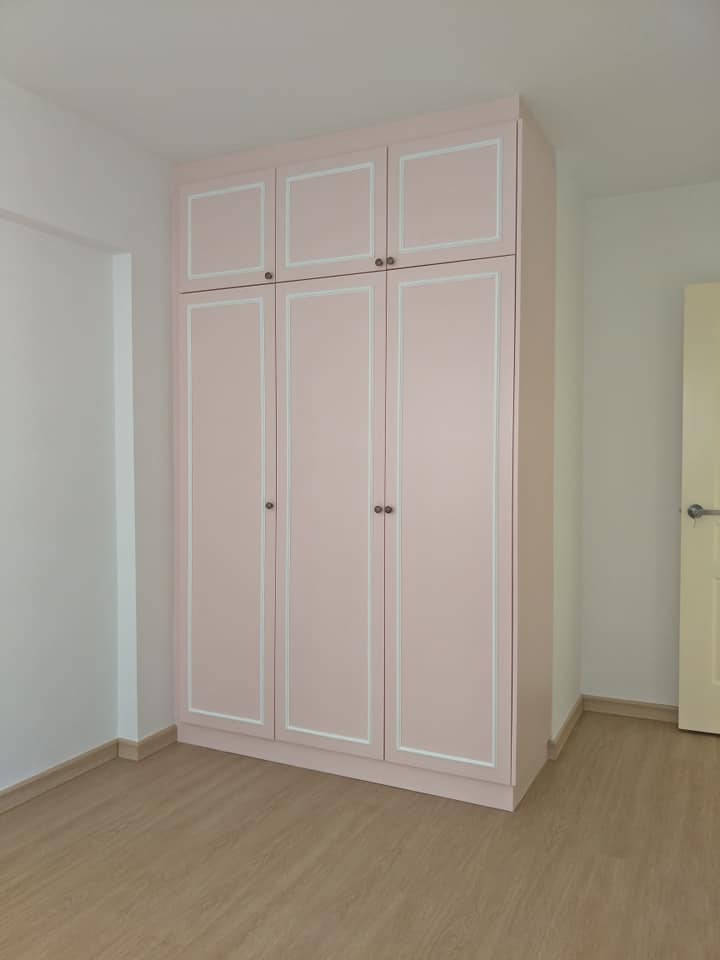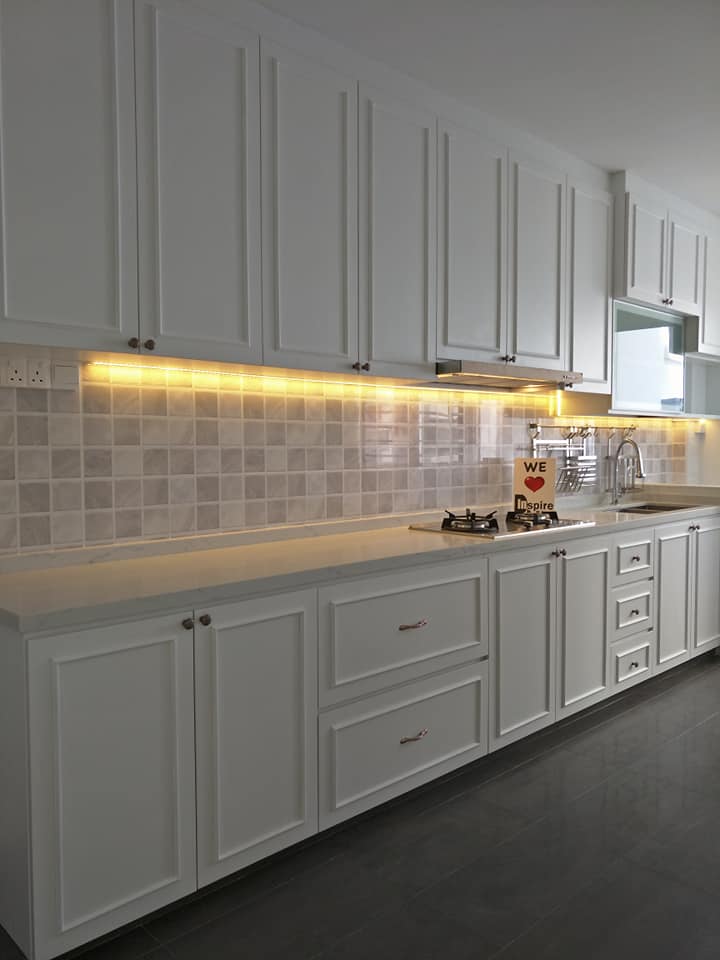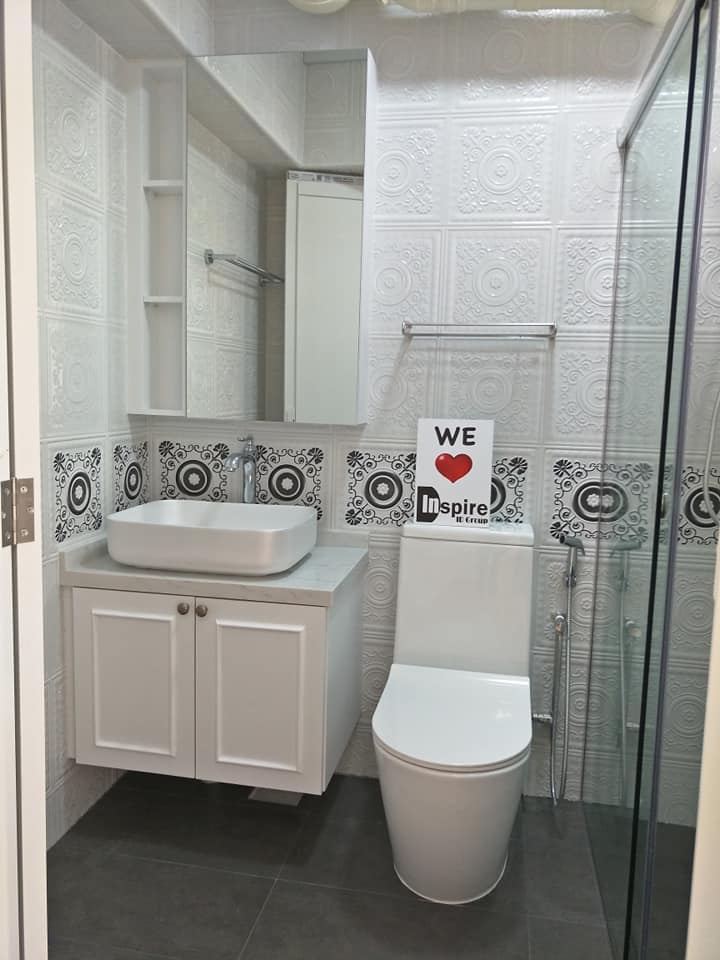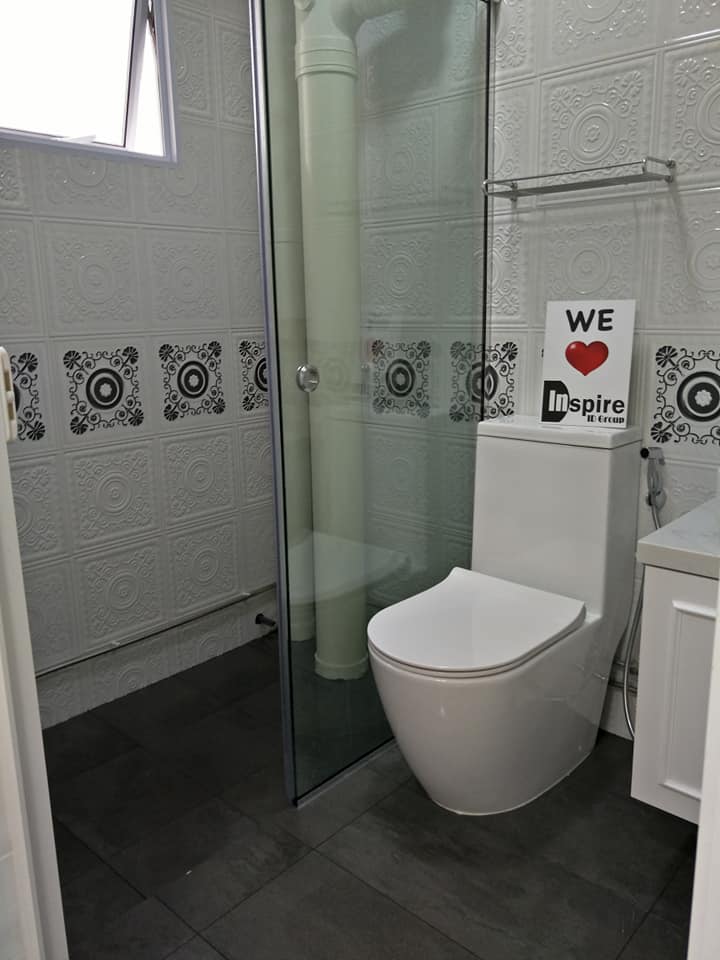 Included in this package
Paint
Carpentry
Featurewall
Electrical
Flooring
Ceiling
Plumbing
Project Description
Full Renovation 4 room Resale (Toa Payoh).
Hacking for existing living room, kitchen & both toilets floor tiles, wall tiles and all built-in carpentry works.
Marble grain pocelian tiles (TPM8051L) were used for living room floor, Grey color full-bodied porcelain floor tiles (PG4C3D)for kitchen and ceremic wall tiles (BYG3E1463KNA). Both bathroom floor tiles same as kitchen, while wall tiles was a combi of decor tiles (7236L & 7236D ).
Carpentry work for TV feature wall and console, master bedroom & common bedroom built-in wardrobe, both toilets vanity cabinet (Victorian design with a mix of floral wall paper) Marble quartz for kitchen table top from Lian Hin(Foresta).
Whole renovation process took ard 5 weeks to complete.
About Inspire ID Group Pte Ltd
Review: 9.5/10 (26)
Inspire ID Group is an award-winning Interior Design firm accredited under CASETRUST-RCMA. Under this CASETRUST-RCMA scheme, the deposits will be insured through a deposit bond, which will act as a buffer for non-performance of renovation firms who fail to perform at all, businesses liquidation or even missing in action. This scheme provides security and piece of mind to homeowners with our 100% deposit money-back guarantee. With over 10 years of experience and a group of elite senior designers, Inspire ID Group offer the highest standard of quality and services. We design spaces that reflect your personality and pride ourselves in meeting customers' dateline and budgets. Russell, the founder of Inspire ID Group is also an elected management committee for RCMA (Renovation Contractors & Material Suppliers Association). He is frequently invited to give talk about renovation tips at MyNiceHome roadshows all over Singapore. These roadshows are organised by HDB to prepare homeowners for their BTO flats.

Why INSPIRE as your choice?

✅ Asia Excellence Award 2013
✅ Promising SME 500 2014
✅ Industry STAR 2014
✅ Design Excellence Award 2014
✅ Singapore's Top Business Achiever Award 2017
✅ ISO 9001 Certified
✅ Nippon Designer Of Choice
✅ HDB Registered Renovation Contractor
✅ Bizsafe Level 3
✅ CASETRUST-RCMA accredited
✅ RCMA (Renovation Contractors & Material Suppliers Association) elected committee member