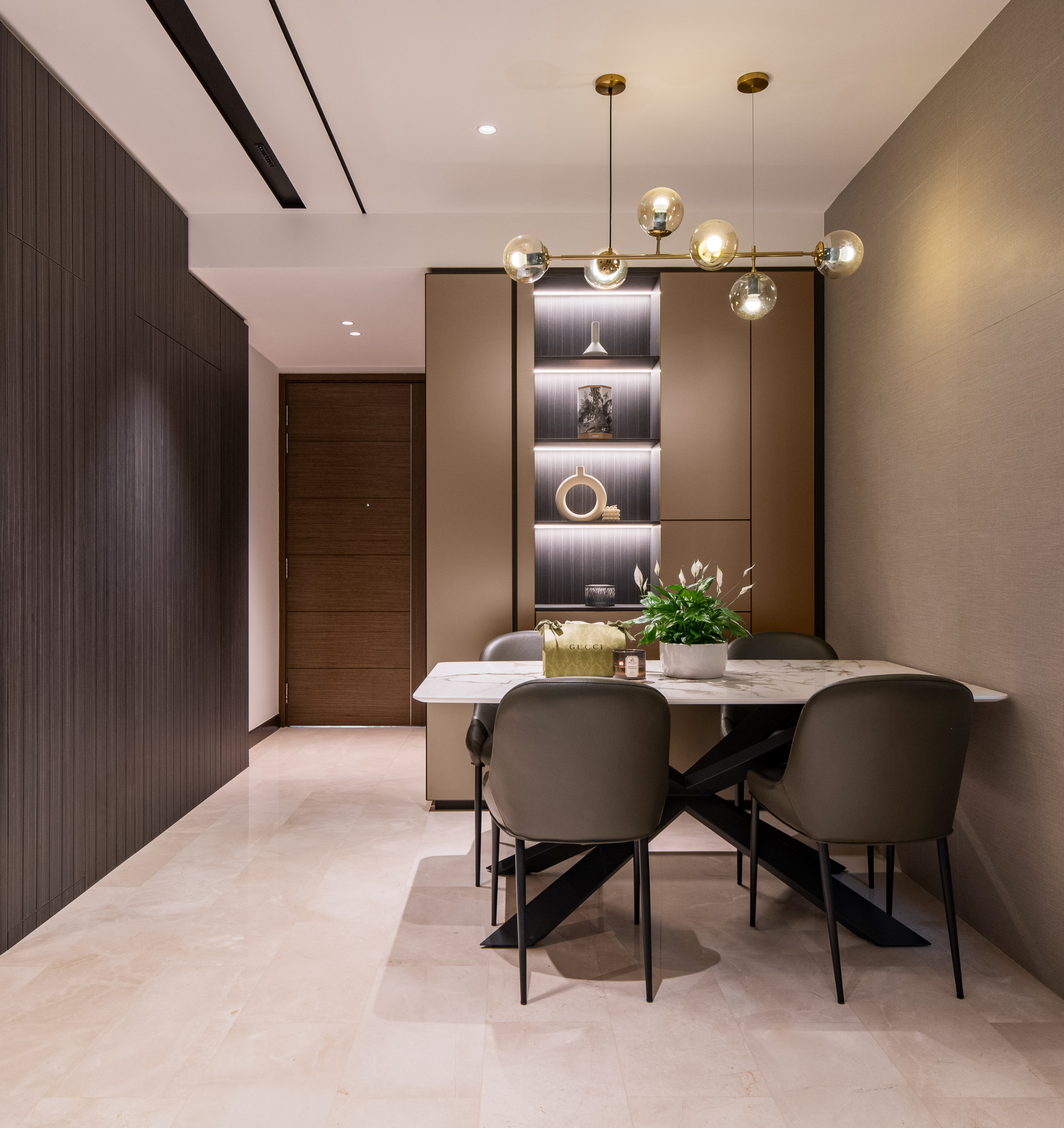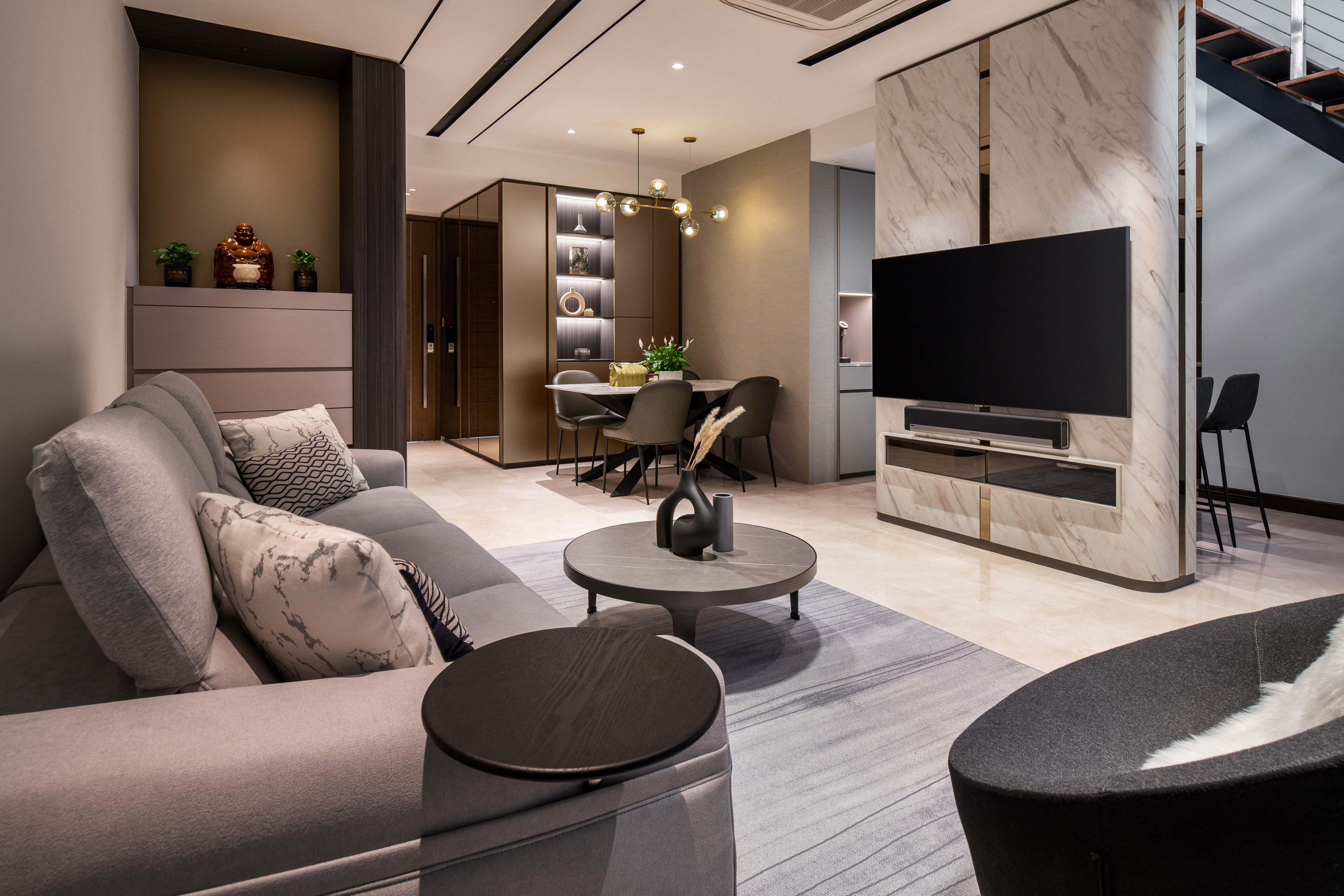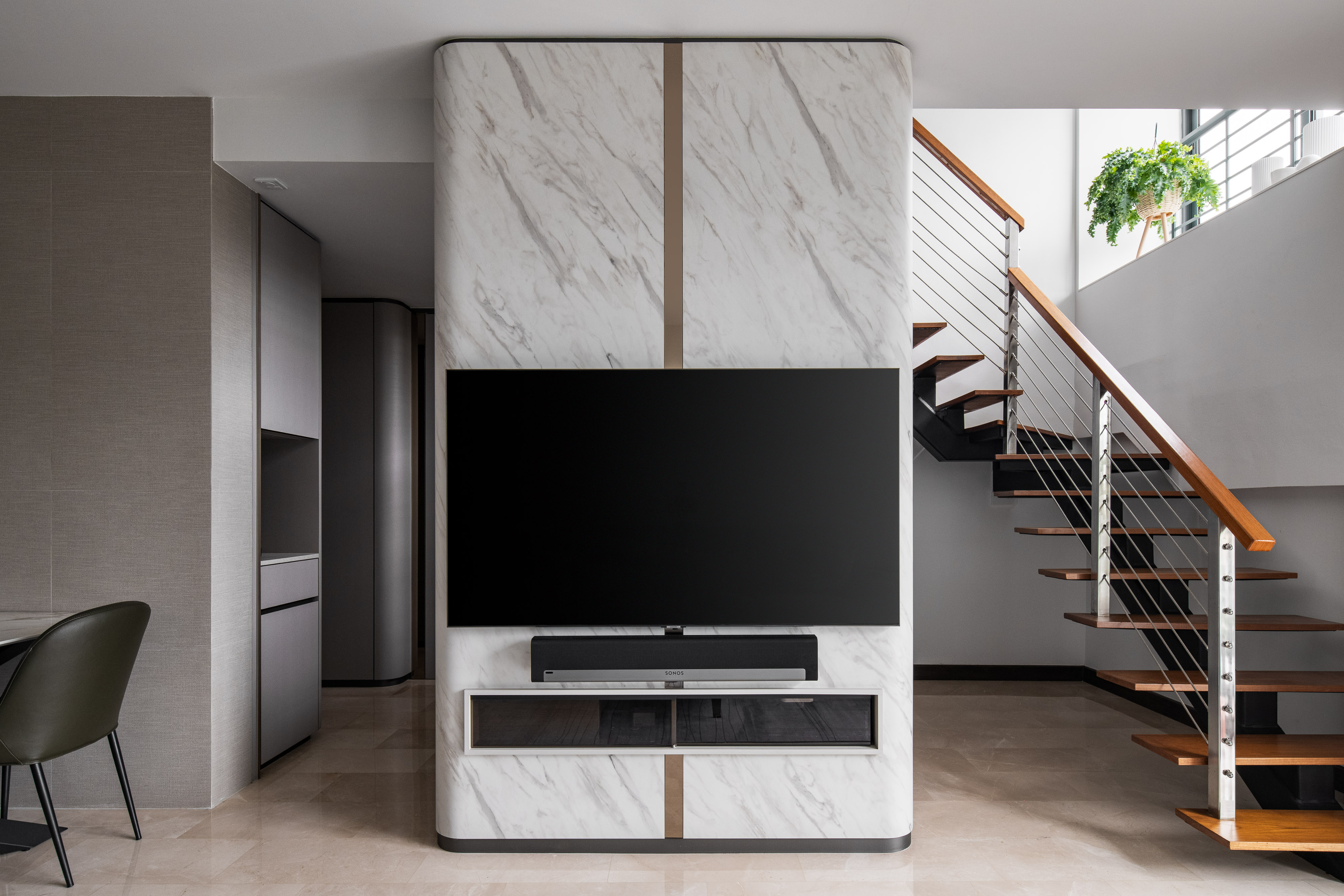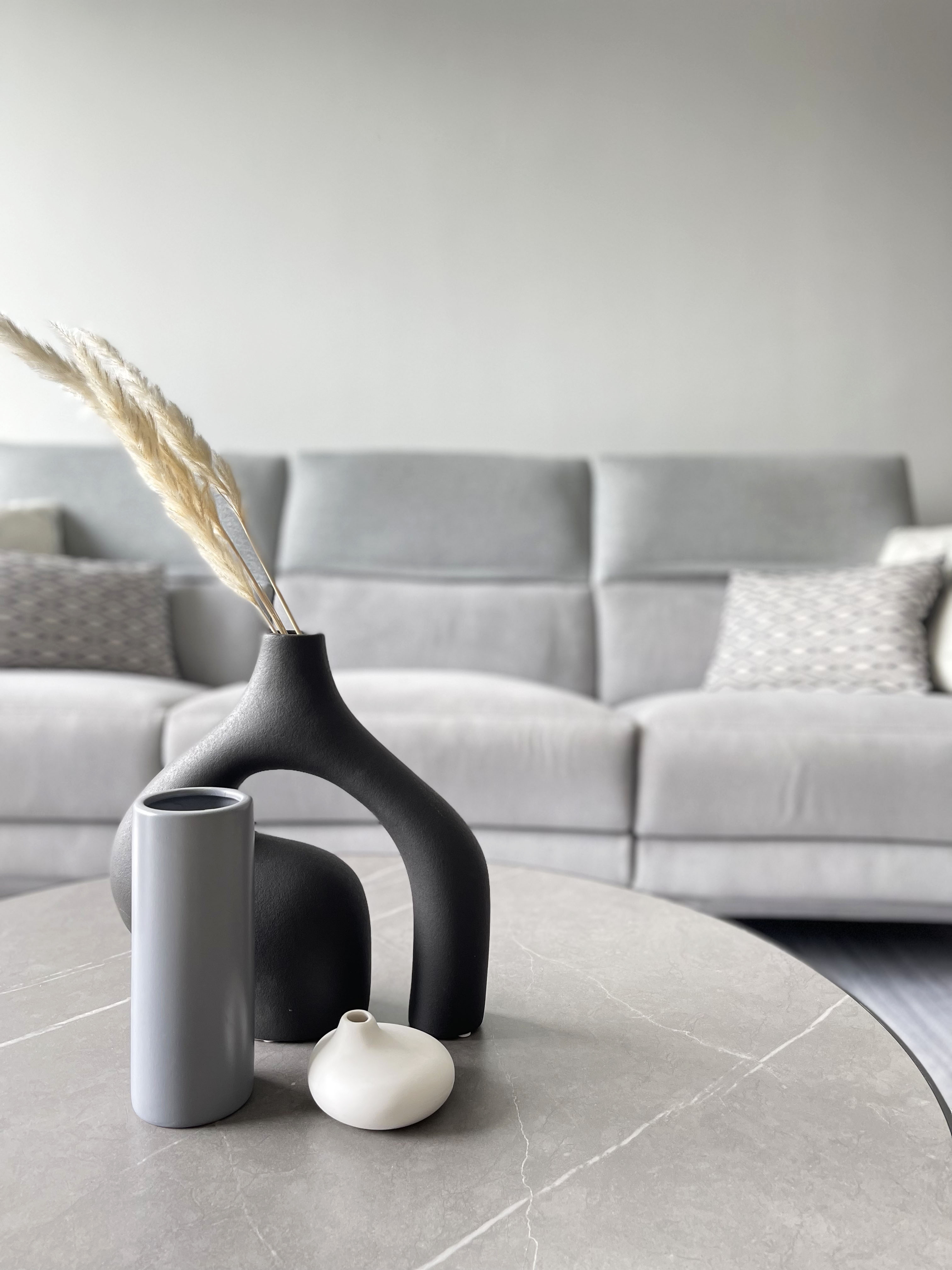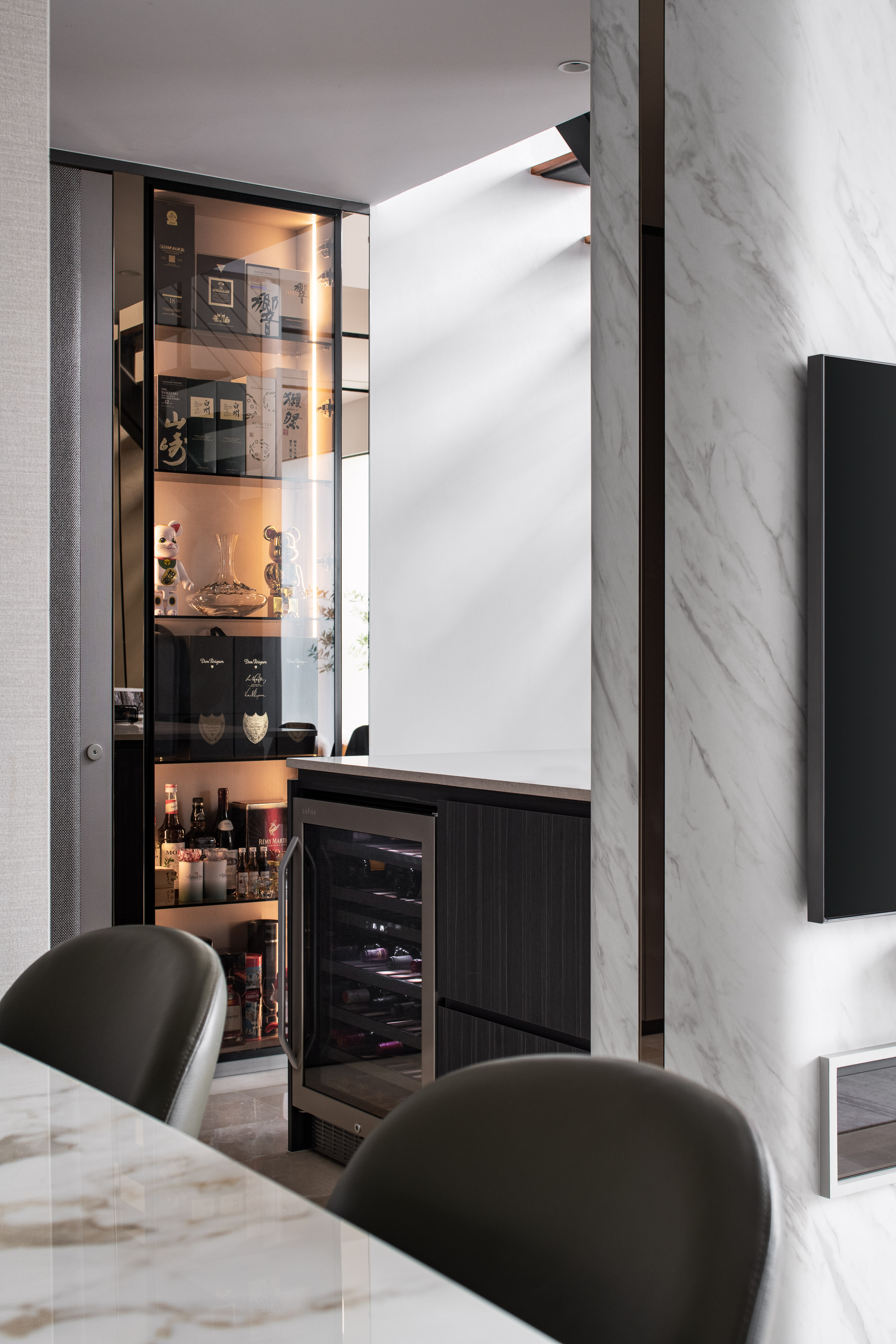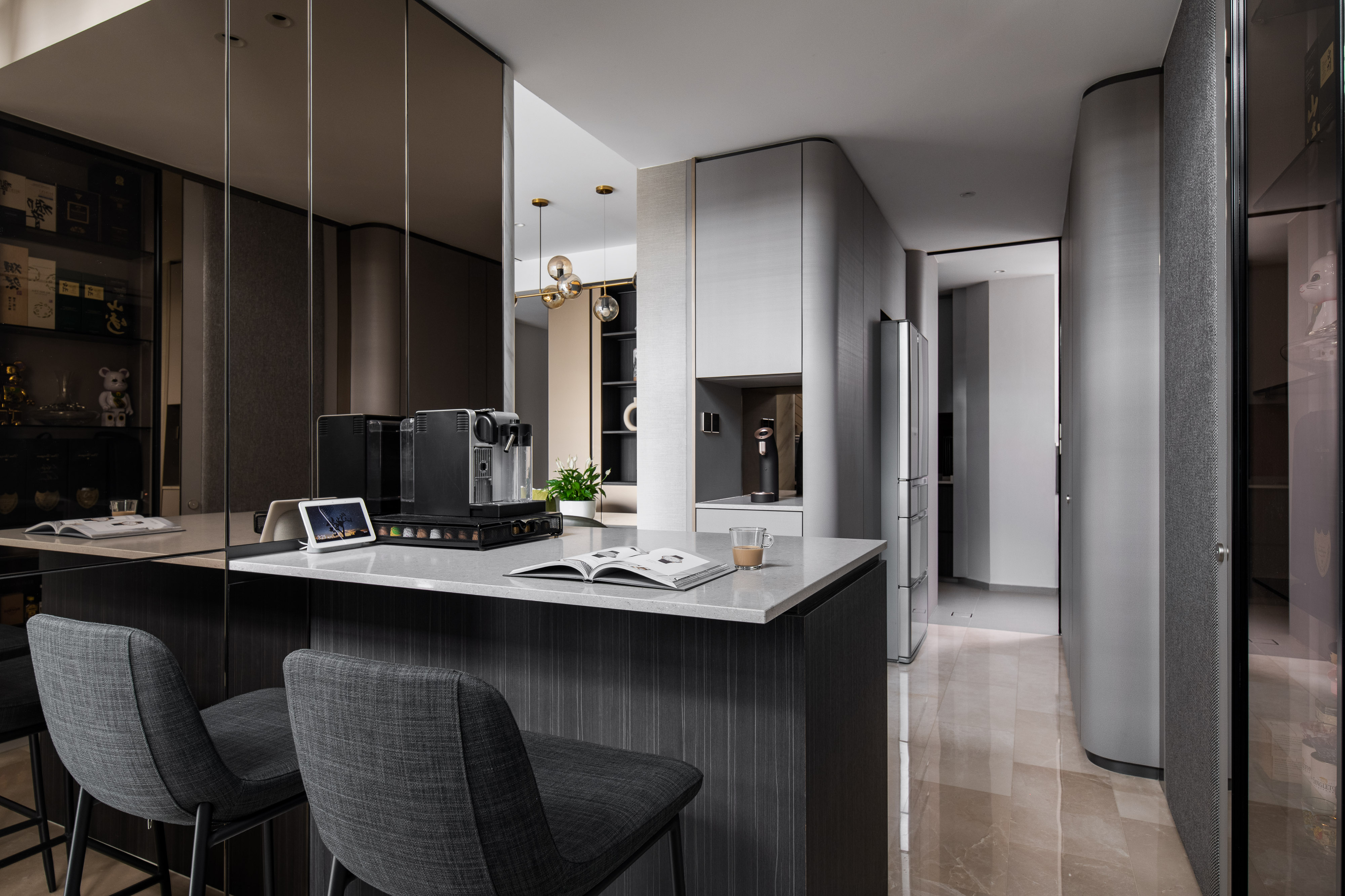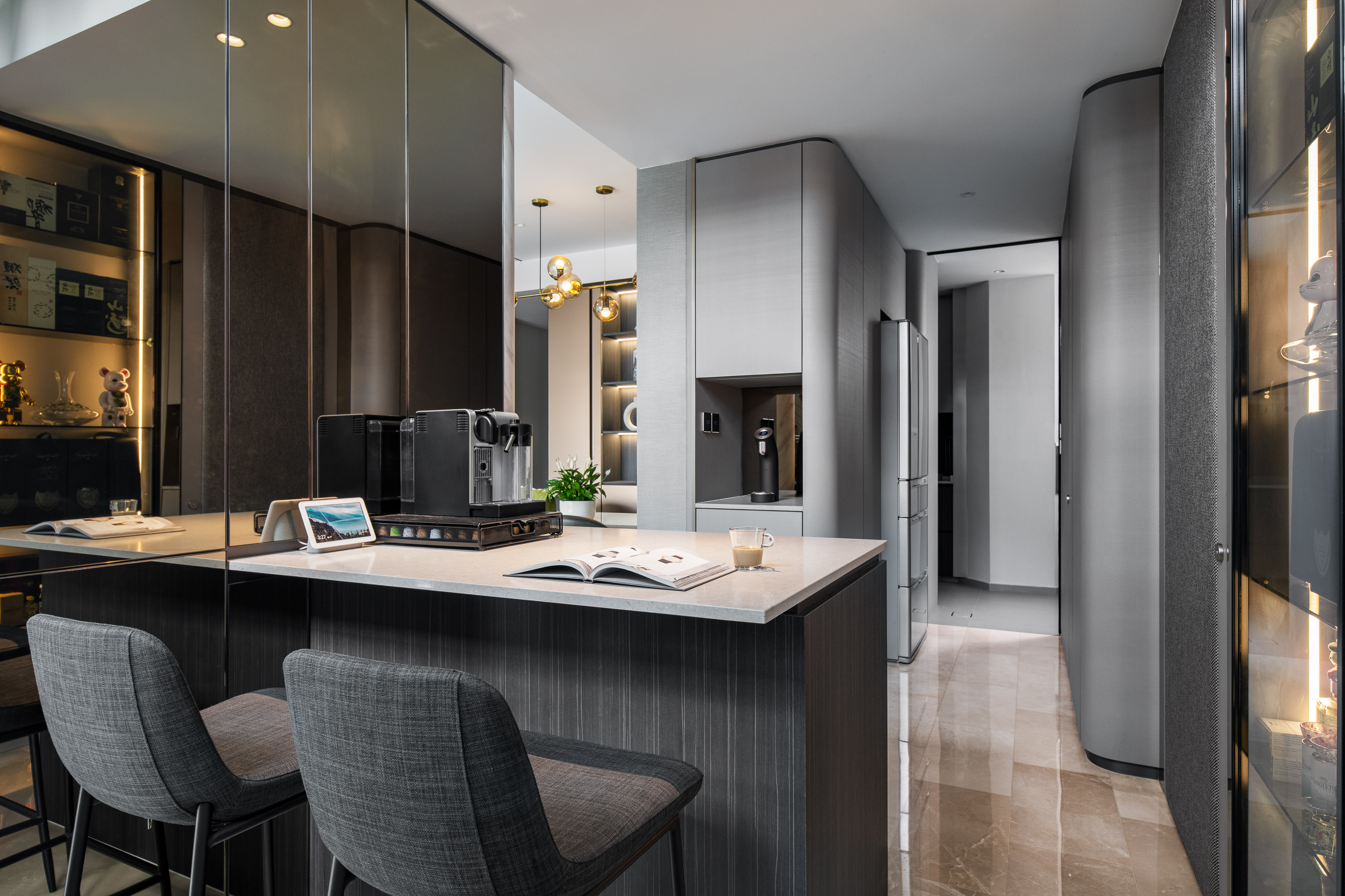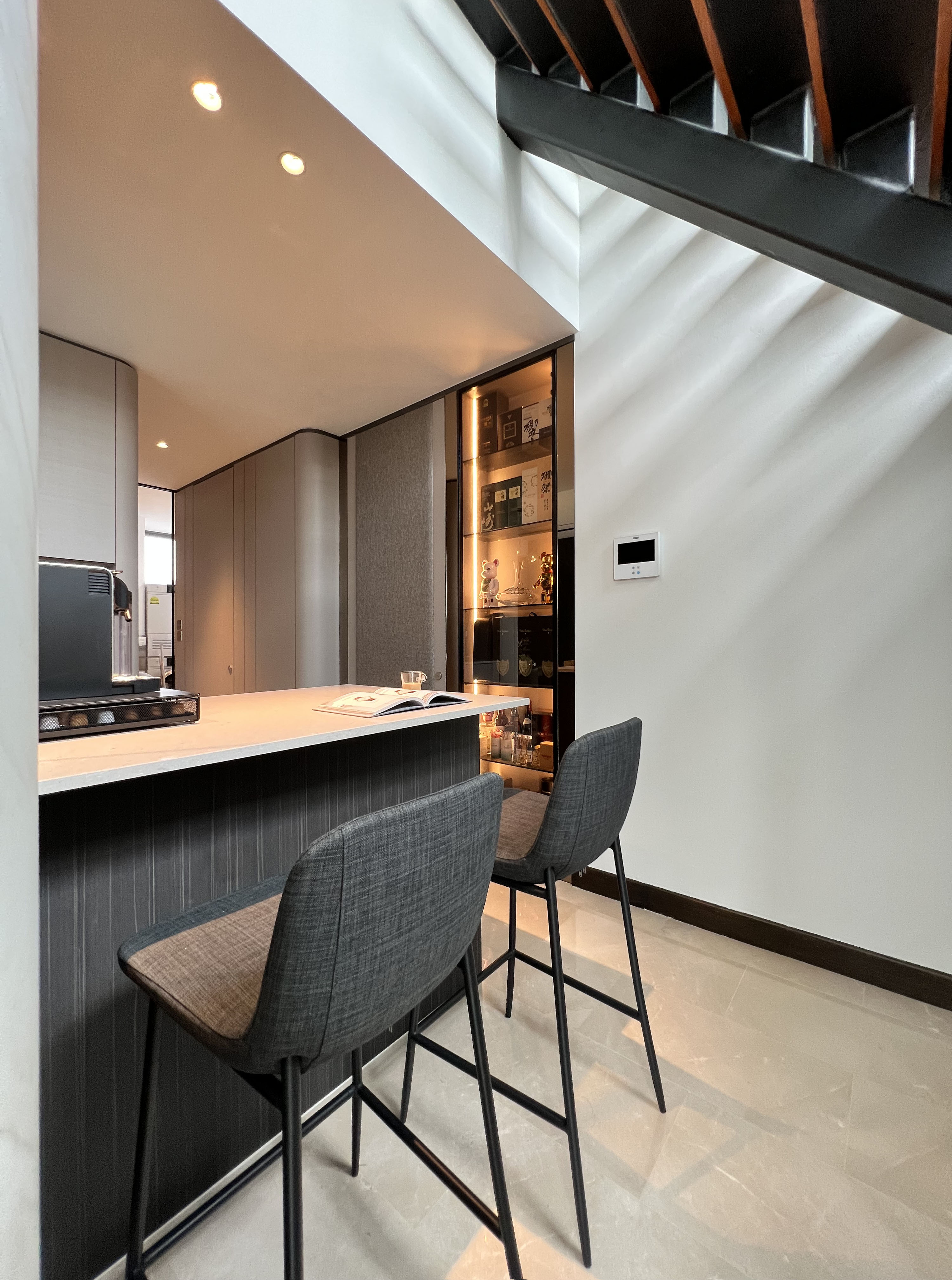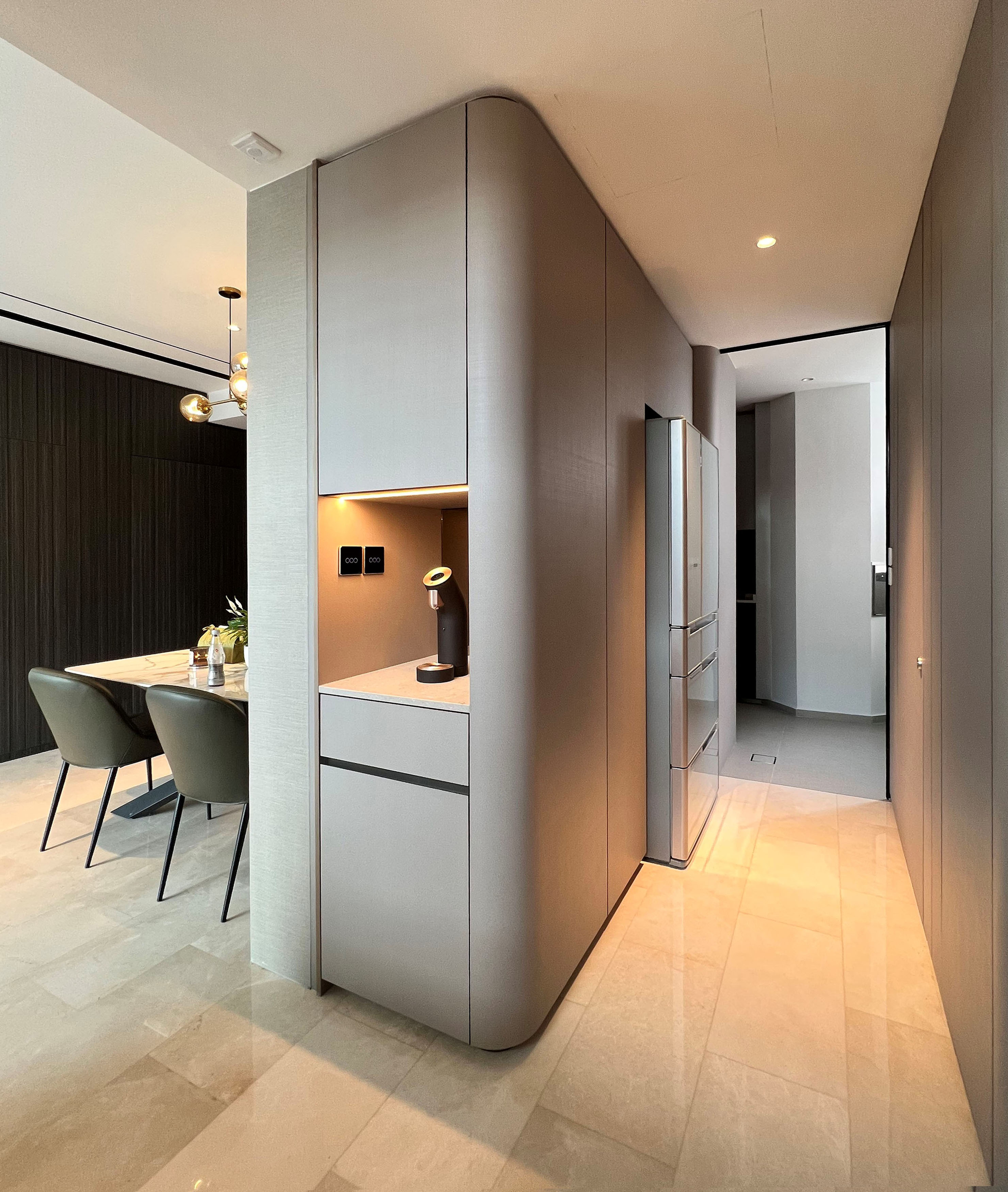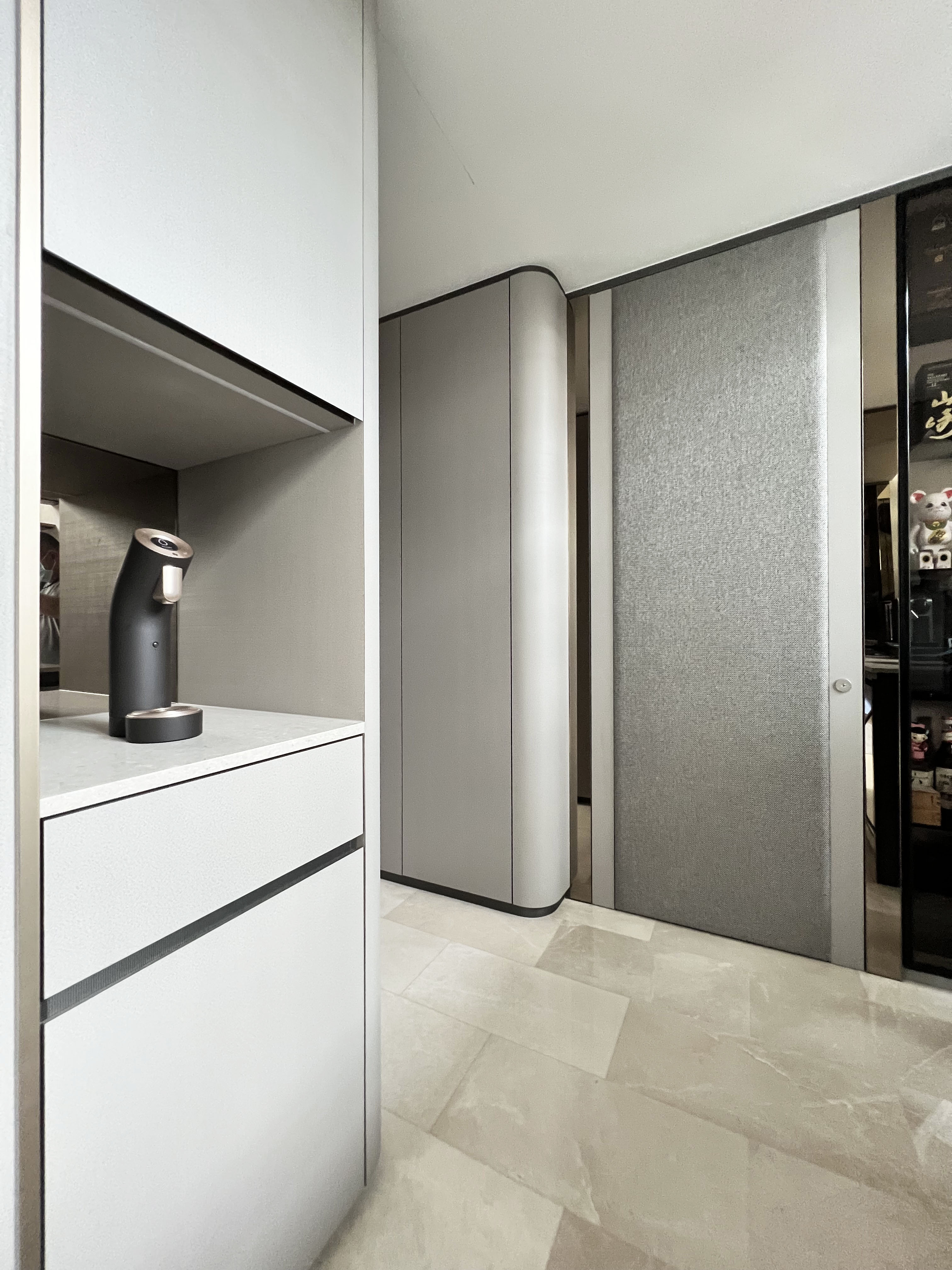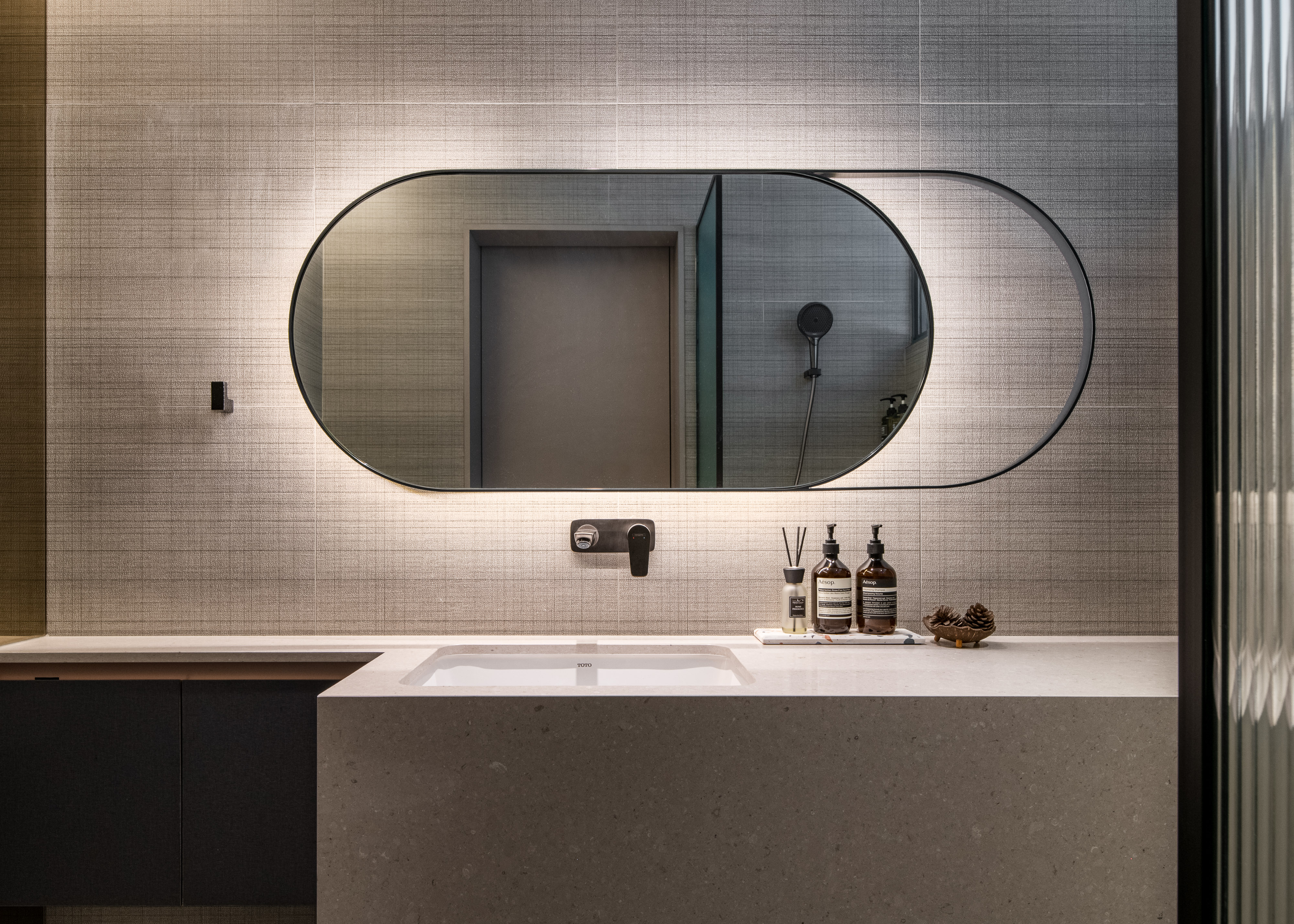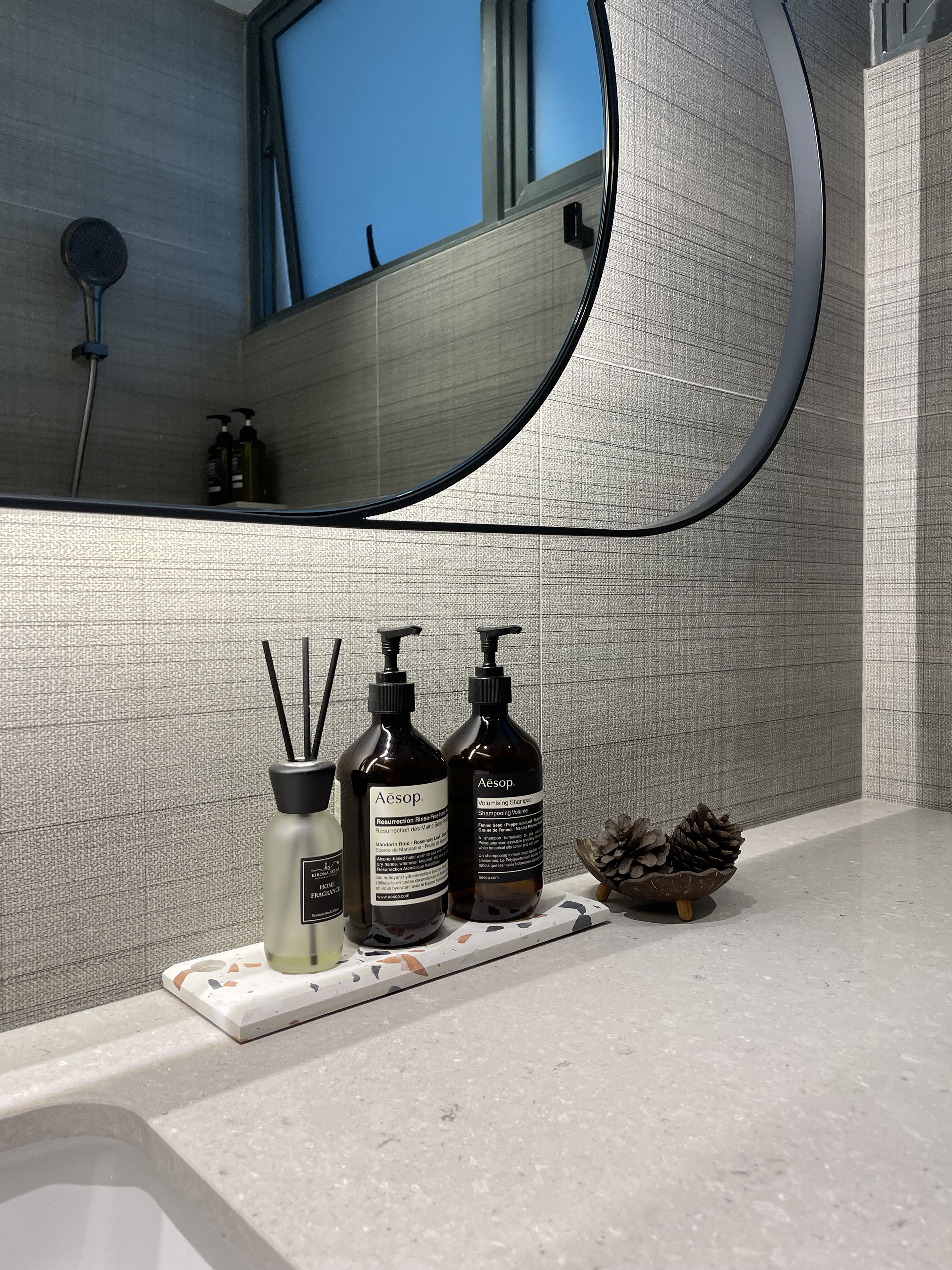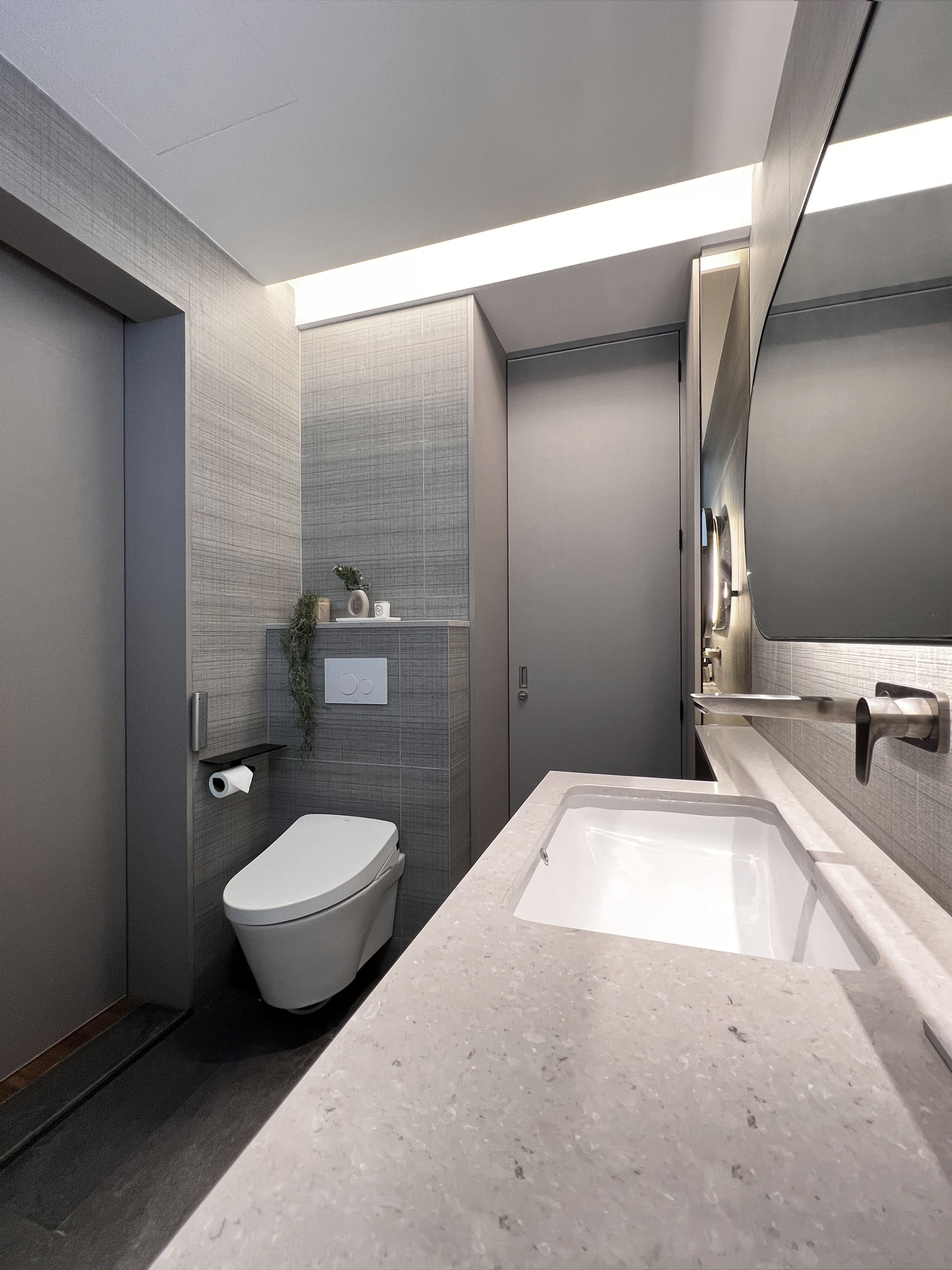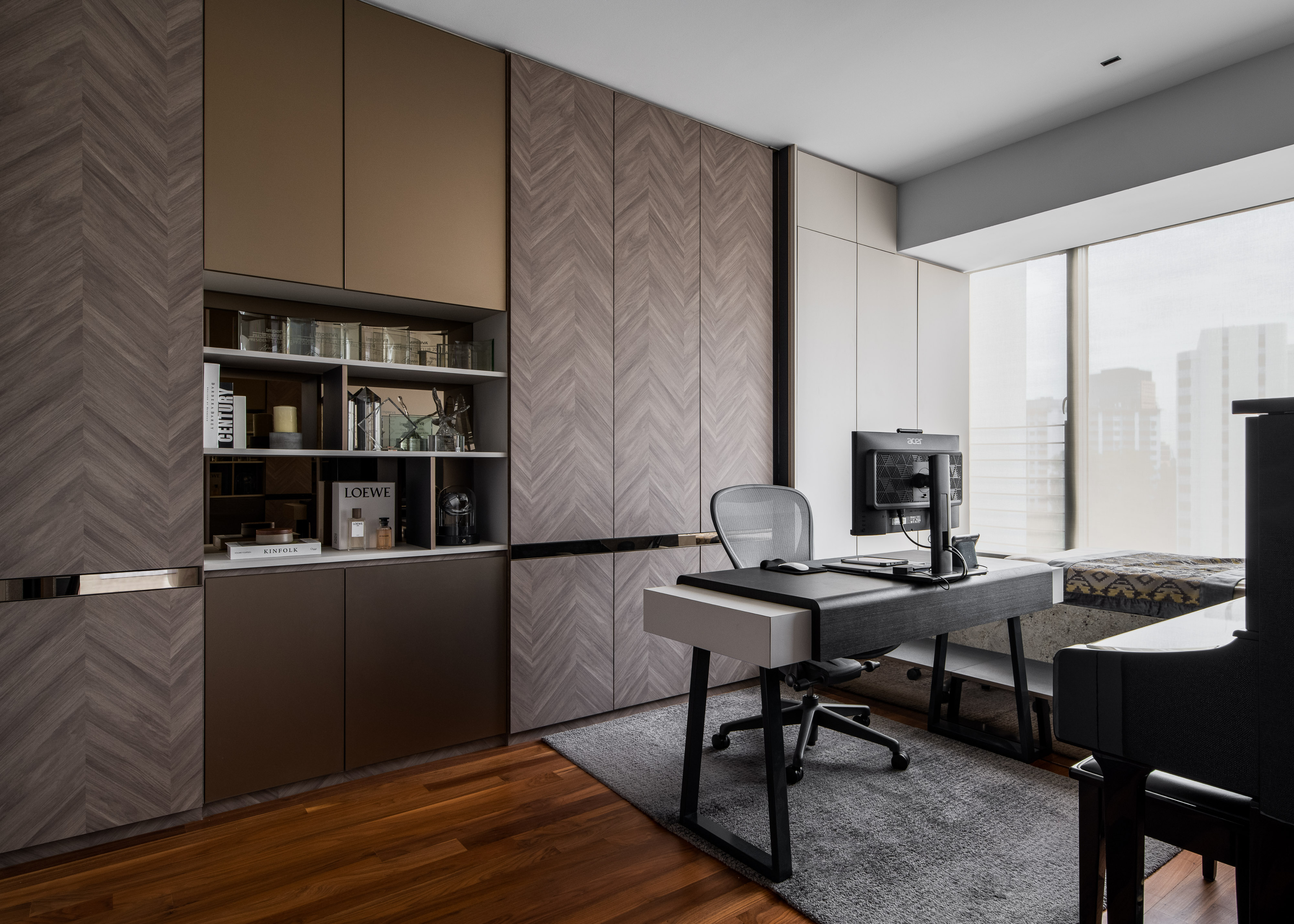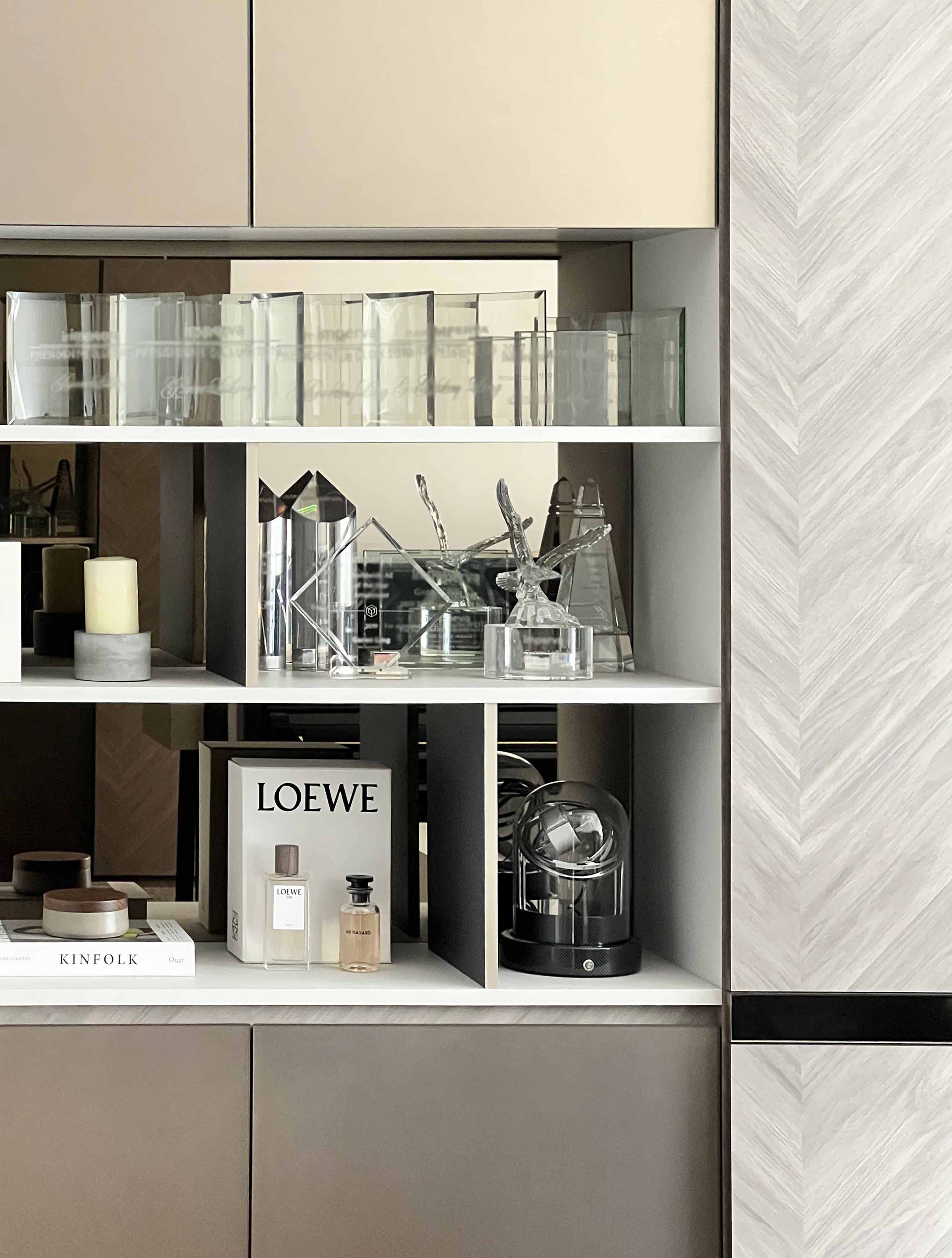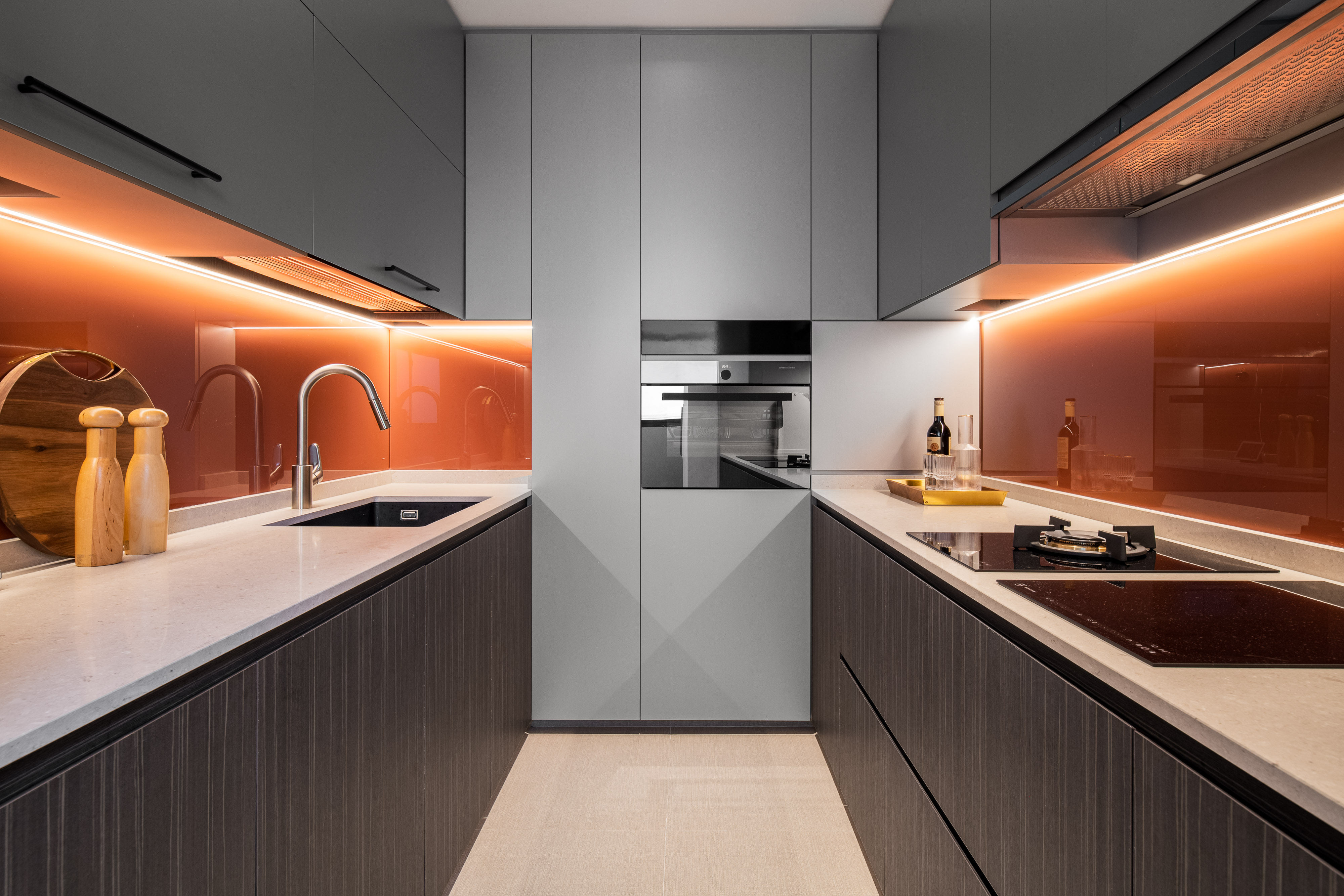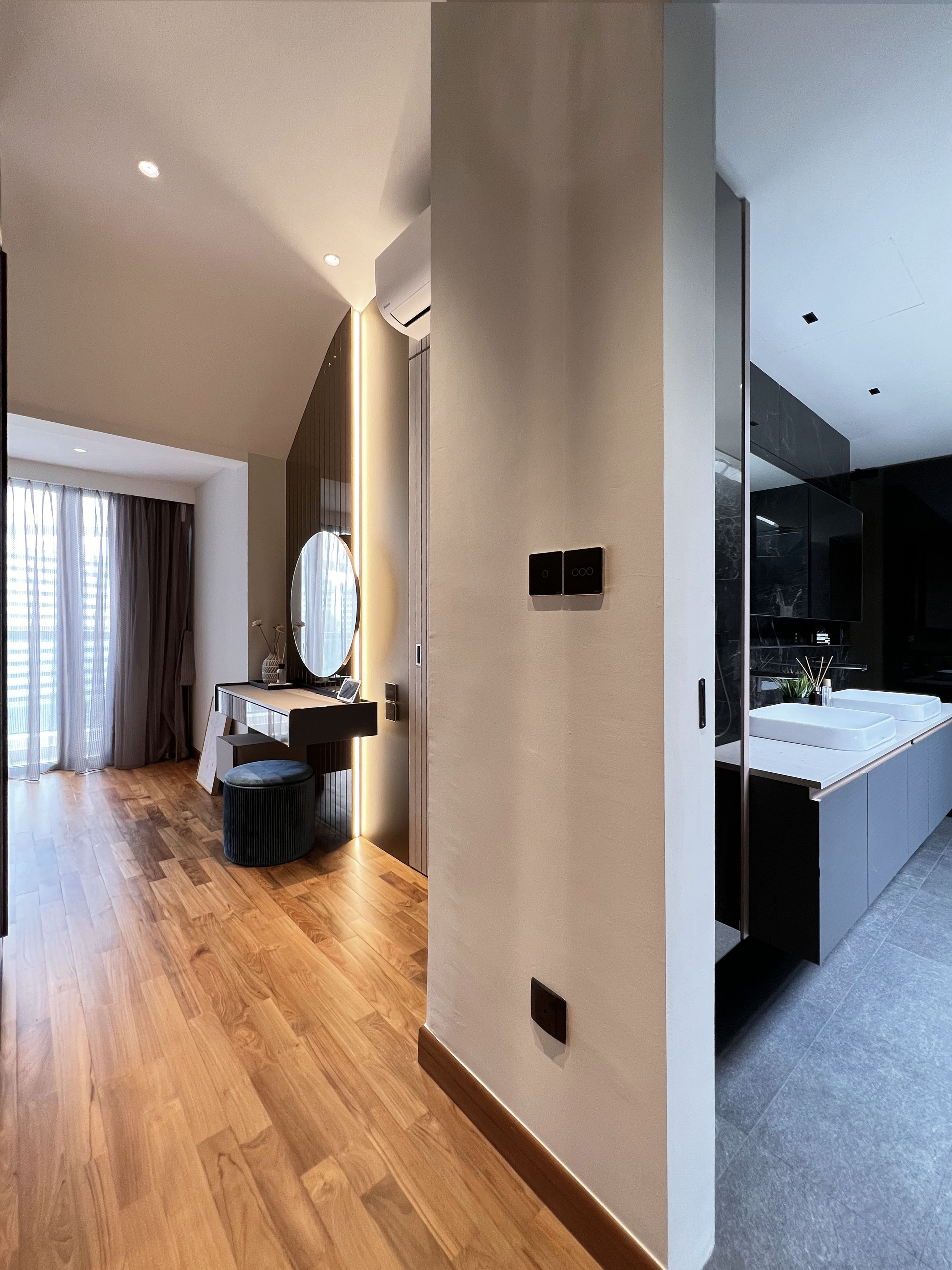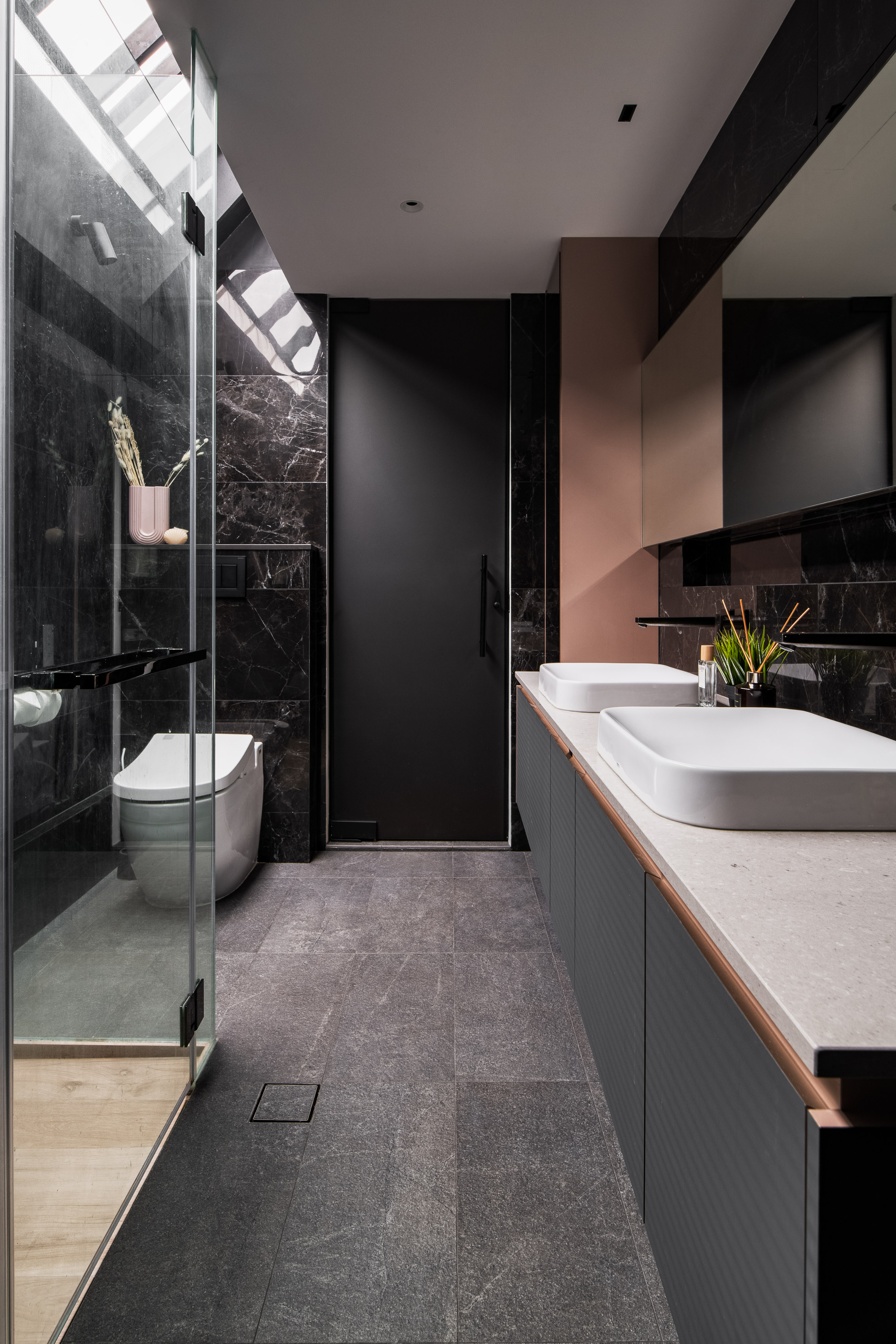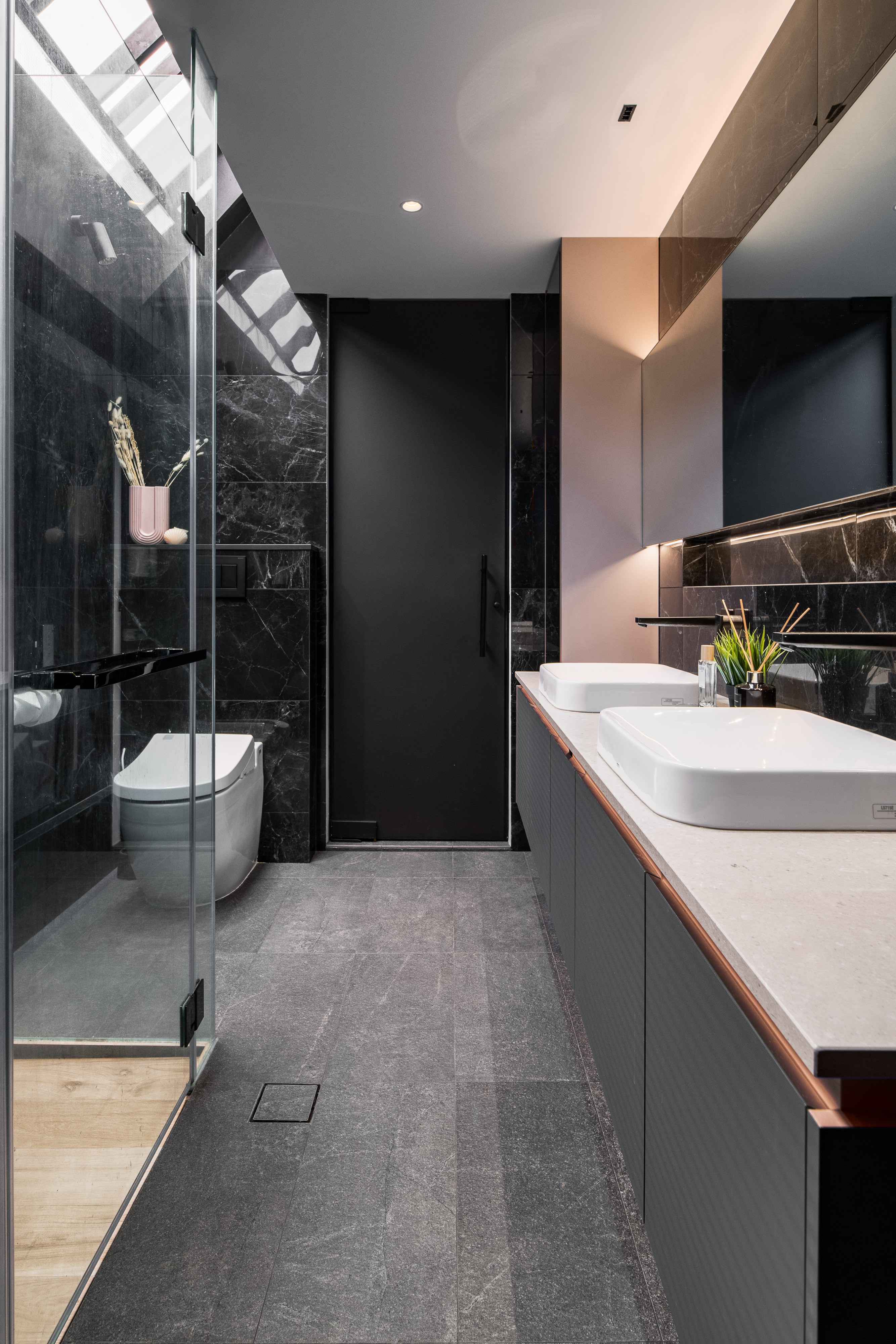 Included in this package
Paint Job
Carpentry
Electrical Wiring
Flooring
False Ceiling
Plumbing
Tiling
Hacking Walls
Wallpaper
Project Description
The beauty of a monochromatic scheme is its timeless appeal. They go well with neutral palette colors like bronze-gold, green, and red-browns. The foundation of Black-White-Grey Monochrome interiors gives our homeowners the design flexibility to use accent colors and textures to reflect their personal style.
In this project, the satin bronze acid-etched mirror built-in cabinet, olive leather chairs, and copper light fixture add warmth and character to the dining area. A burnt orange reflective backsplash and dark walnut cabinetry add vibrance and depth to the kitchen space. Monochrome textured styling objects were used to give this home its final touch of luxury.
About Edgeline Planners Pte Ltd
Review: 9.5/10 (20)
Established since 1998, Edgeline Planners Pte Ltd is a multi-disciplinary design firm that offers bespoken design consultancy and conceptualization. We have been widely recognized in interior design, as well as architectural reconstruction, in both commercial, and residential projects, encompassing private and public properties alike. With a core team of qualified designers and experts in space planning, project management, renovation works, and soft furnishings, we offer the right balance between design aesthetics and functionality, with a strong aspiration of transforming houses into homes. Our thoughtful design, catering to each clientele, has gained recognition from numerous renowned local publications, catapulting Edgeline Planner.
Committed to providing the best services, Edgeline Planners is
✔ HDB licensed
✔ BCA licensed
✔ bizSAFE accredited
✔Awarded Nippon Paint Designers of Choice
✔ CaseTrust