$32,000
Project Description
3 Bedder Condo

Works Included: Hacking works, masonry works, plumbing works, ceiling works, glass works, and carpentry works.
WHAT'S INCLUDED IN THIS PACKAGE
about this designer:

Design 4 Space Pte Ltd
Design 4 Space Pte Ltd (previously known as Ritz Decor established in June 2002) and had since evolved from a humble set-up into a fully integrated interior design firm with a group of talented & dedicated designers, specialises in retail, residential & commercial projects. With out knowledge, professionalism, efficiency and talent, clients can trust that they are in good hands. Our past experiences in more than 1000 projects and our excellent workmanship, we are able to product innovation solutions, creativity & uniqueness in creating your dream home. We are formally accredited by the following authorities and organisations: - HDB Registered Contractor - Casetrust-Rcma (jointly accredited) - Singapore's Outstanding Enterprise 2012 - Singapore Building & Construct Award 2013 - Singapore SME Prestige Award 2014 - The Singapore Renovation Contractors and Material Suppliers Association (RCMA) - An exclusive partner with Nippon Paint and their choice of designers - A Level 3 BizSAFE certificate for Safety and Risk Management standard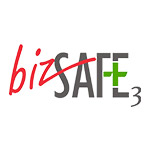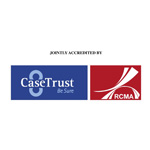 Home Renovation Loan
With a Maybank Home Renovation Loan, it has never been easier to turn your house into the home of your dreams.
We offer you flexible financing options with competitive renovation loan rates, hassle-free approval and sound financing advice from a dedicated team of renovation loan specialists in Singapore. This gives you peace of mind to focus on what matters most - renovating your home.
BENEFITS
Enjoy attractive interest rates from 
2.88% p.a.1 for existing Home Loan customers 
4.33% p.a.2 for new customers
Loan amount of up to 6X your monthly income or S$30,000, whichever is lower
Flexible loan repayment period 
from 1 to 5 years.
1 (Renovation Board Rate less 5.62% p.a.) Renovation Board Rate is currently at 8.50% p.a. Terms and Conditions apply.
2 (Renovation Board Rate less 4.17% p.a.), subject to credit evaluation. Else, other interest rates shall apply. Terms and Conditions apply.
By clicking "Submit" you consent to Maybank collecting, using and disclosing the information herein solely for the purpose of processing this application request, and you further consent to Maybank contacting you via telephone or email regarding Maybank Home Renovation Loan packages.
REQUEST Quotation
Other Works by this Designer
Related Photos
Packages from this Designer