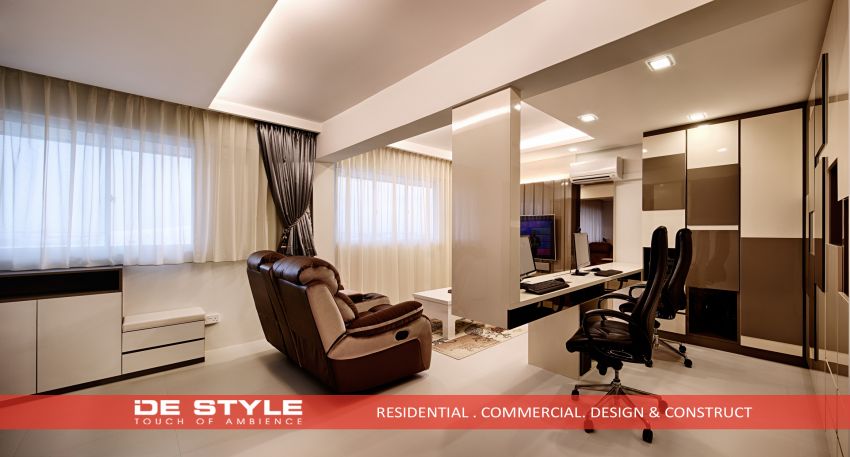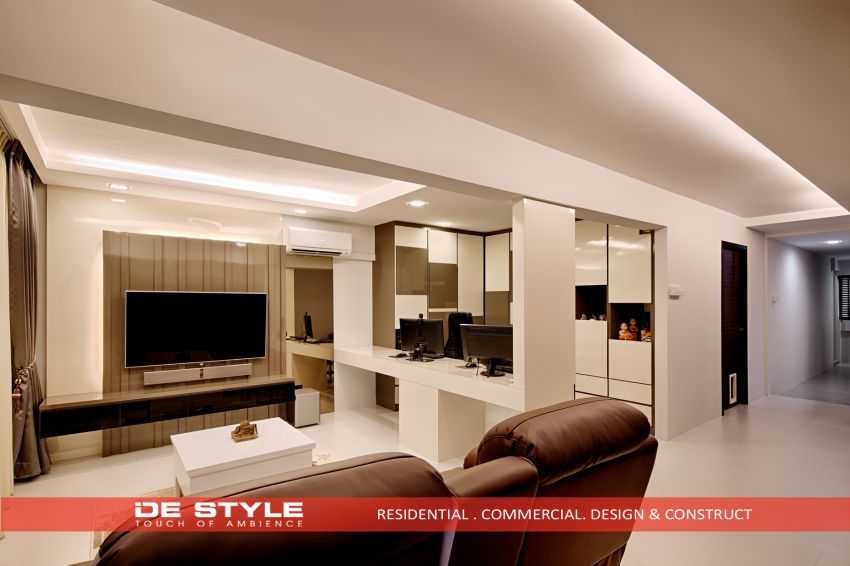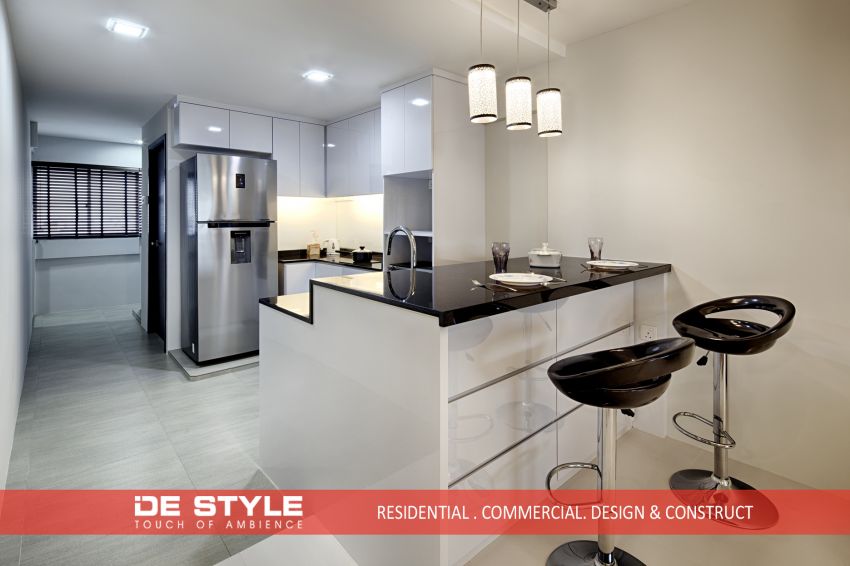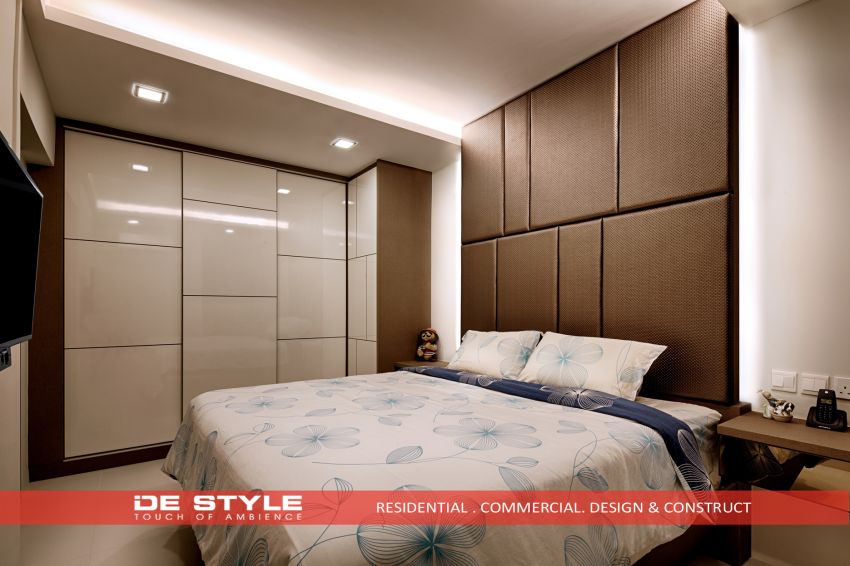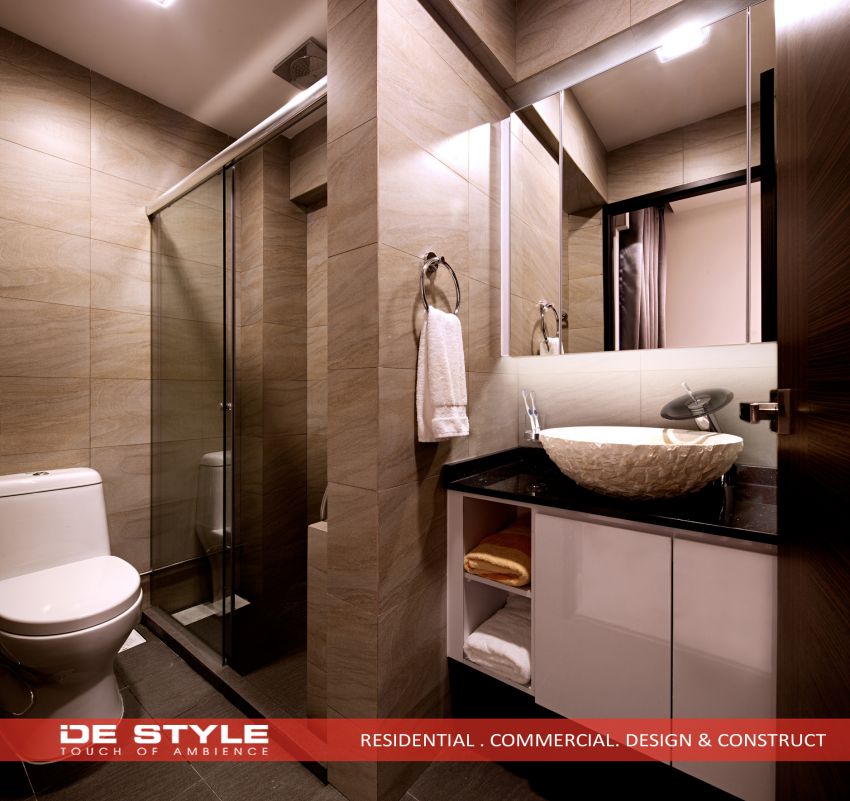 Included in this package
Paint
Carpentry
Featurewall
Electrical
Flooring
Ceiling
Plumbing
Aircon
Tiling
Hacking
Project Description
Ever wondered what a professional's life in a HDB is like?
Imagine working on that long director's table in the living hall. Feeling that connection with the rest of the family while enjoying the company of love from everyone else.
The combination of wood and beige brings out the warm feels of the family, recollecting memories of the past.
Bathrooms reminds of showering in a resort hotel, leaving all the stress and pressure behind, rejuvenating the soul and mind.
About De Style Interior Pte Ltd
Review: 9/10 (5)
De Style Interior has steadfastly proven their creative spirit and professionalism with design and construct projects that flawlessly integrate functionality with an aesthetic sense. Since its establishment, De Style Interior has earned the attention and the respect of a diverse range of customers. De Style Interior focuses on creating a strong rapport with clients, working closely with them by listening to their ideas and developing concepts based on each unique need. It is with this stark insight that De Style successfully completes residential, design and construct projects ranging from HDB, Condo, Semi-D Units and Bungalows. De Style also showcases an impressive commercial portfolio that ranges from spa boutiques, retail stores, offices project. Furthermore, with a proficient and experienced team of interior design connoisseurs, clients are assured of the highest quality output.