$67,500
WHAT'S INCLUDED IN THIS PACKAGE
Carpentry
Feature Wall
Air-con
Plumbing
Electrical Wiring
Tiling
Hacking Walls
Flooring
Wallpaper
False Ceiling
about this designer:

DC Vision Design Pte Ltd
DC Vision Design is one of the most recognized interior design and build design companies in Singapore. Equipped with over a combined 20 years of experience, our team of dedicated and creative interior design specialists have carried out numerous transformations to the satisfaction of our clients. We have the skills and the passion to carry out every project and oversee everything from space planning and concept design to construction documentation and management.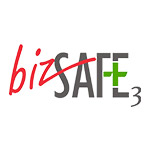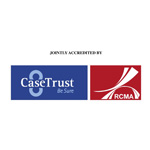 Home Renovation Loan
With a Maybank Home Renovation Loan, it has never been easier to turn your house into the home of your dreams.
We offer you flexible financing options with competitive renovation loan rates, hassle-free approval and sound financing advice from a dedicated team of renovation loan specialists in Singapore. This gives you peace of mind to focus on what matters most - renovating your home.
BENEFITS
Enjoy attractive interest rates from 
2.88% p.a.1 for existing Home Loan customers 
4.33% p.a.2 for new customers
Loan amount of up to 6X your monthly income or S$30,000, whichever is lower
Flexible loan repayment period 
from 1 to 5 years.
1 (Renovation Board Rate less 5.62% p.a.) Renovation Board Rate is currently at 8.50% p.a. Terms and Conditions apply.
2 (Renovation Board Rate less 4.17% p.a.), subject to credit evaluation. Else, other interest rates shall apply. Terms and Conditions apply.
By clicking "Submit" you consent to Maybank collecting, using and disclosing the information herein solely for the purpose of processing this application request, and you further consent to Maybank contacting you via telephone or email regarding Maybank Home Renovation Loan packages.
REQUEST Quotation
Other Works by this Designer
Related Photos
Packages from this Designer