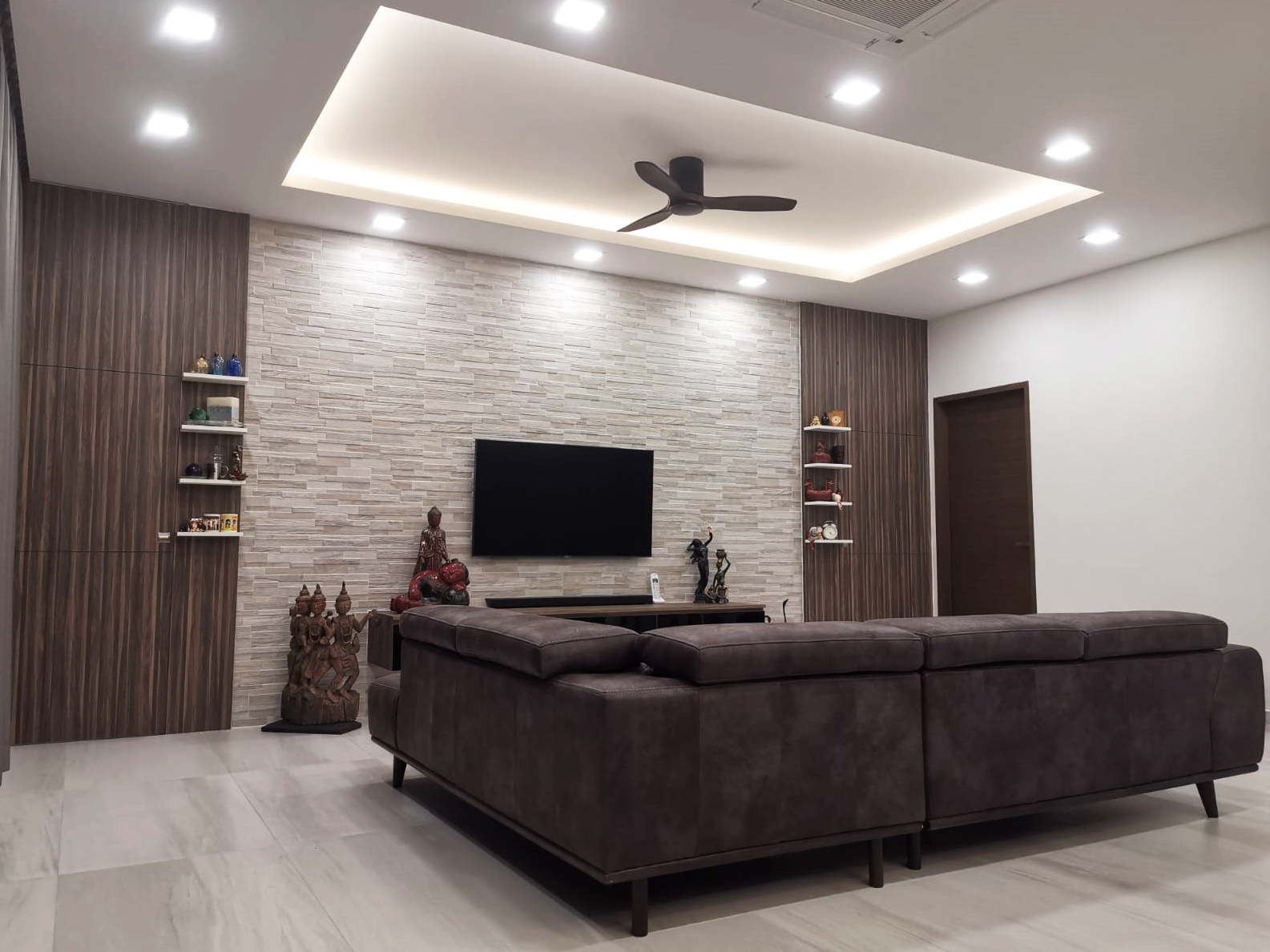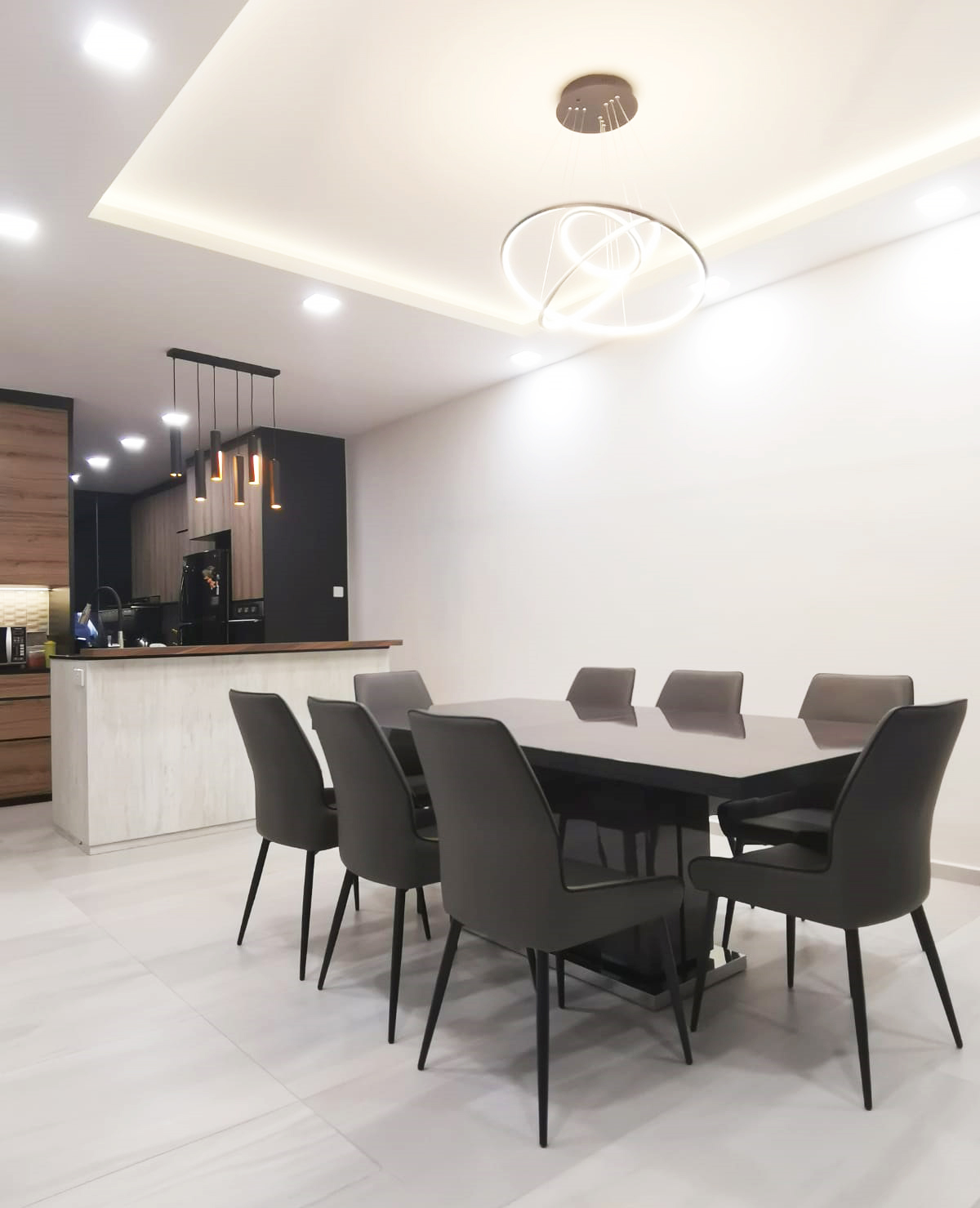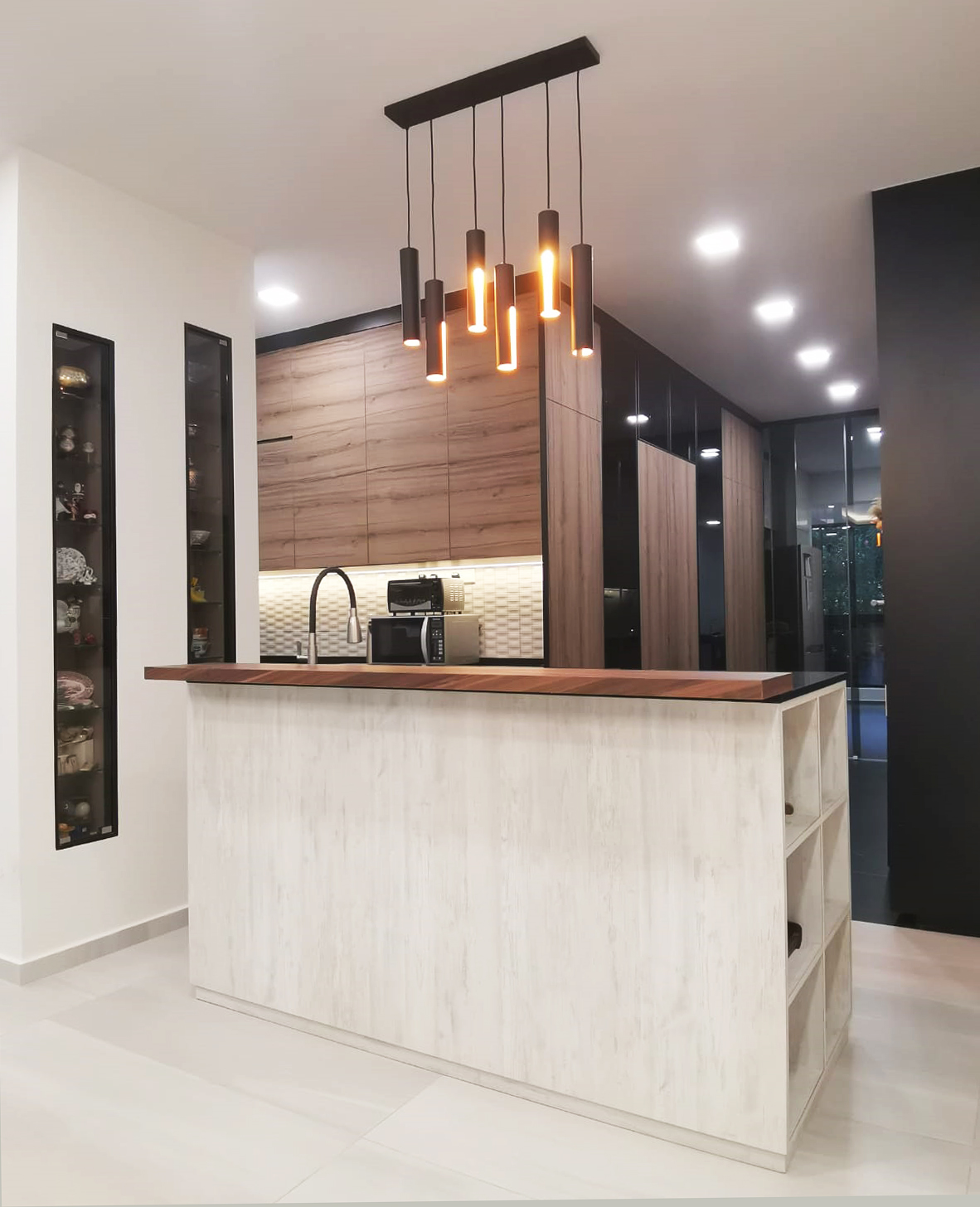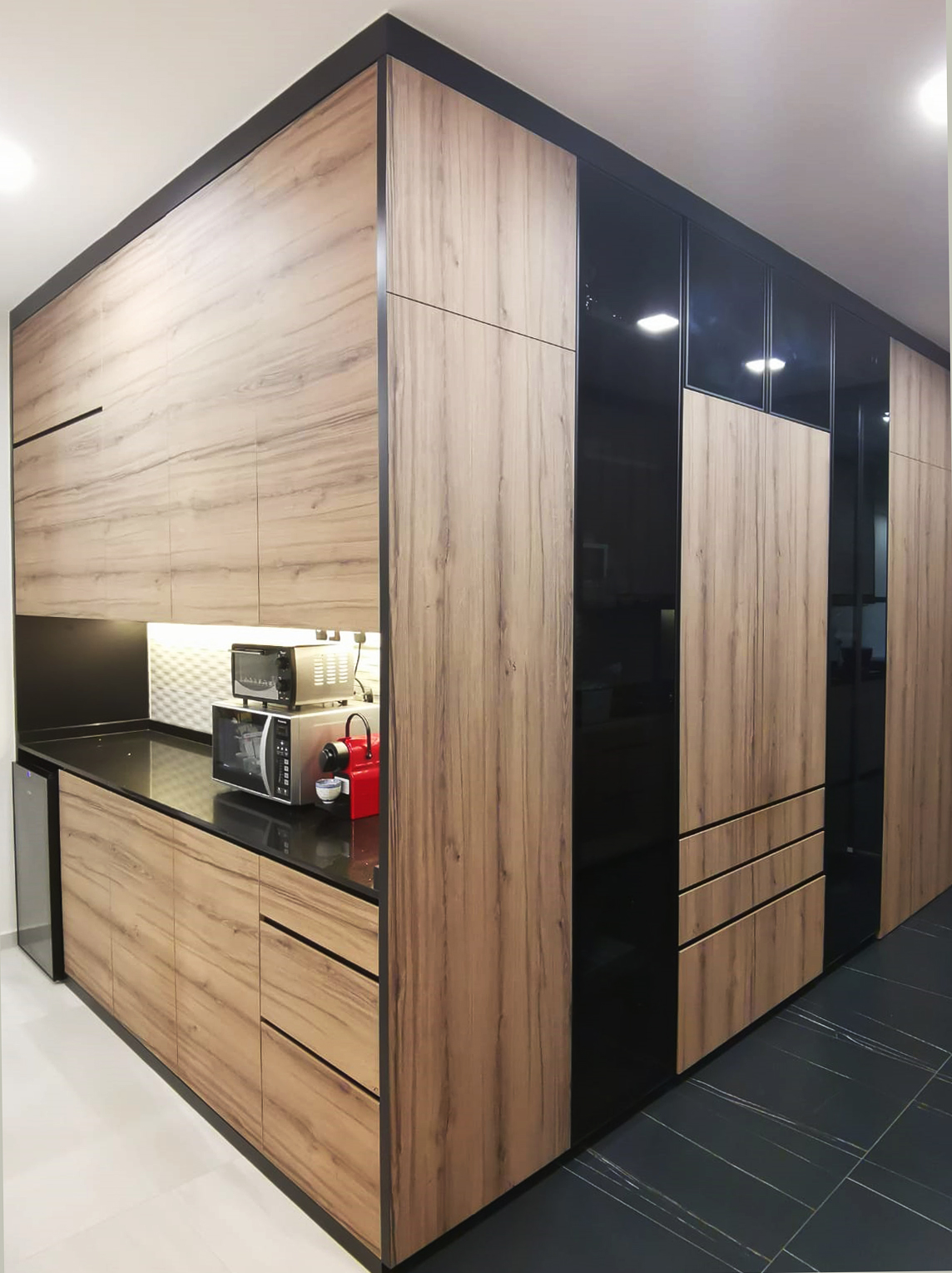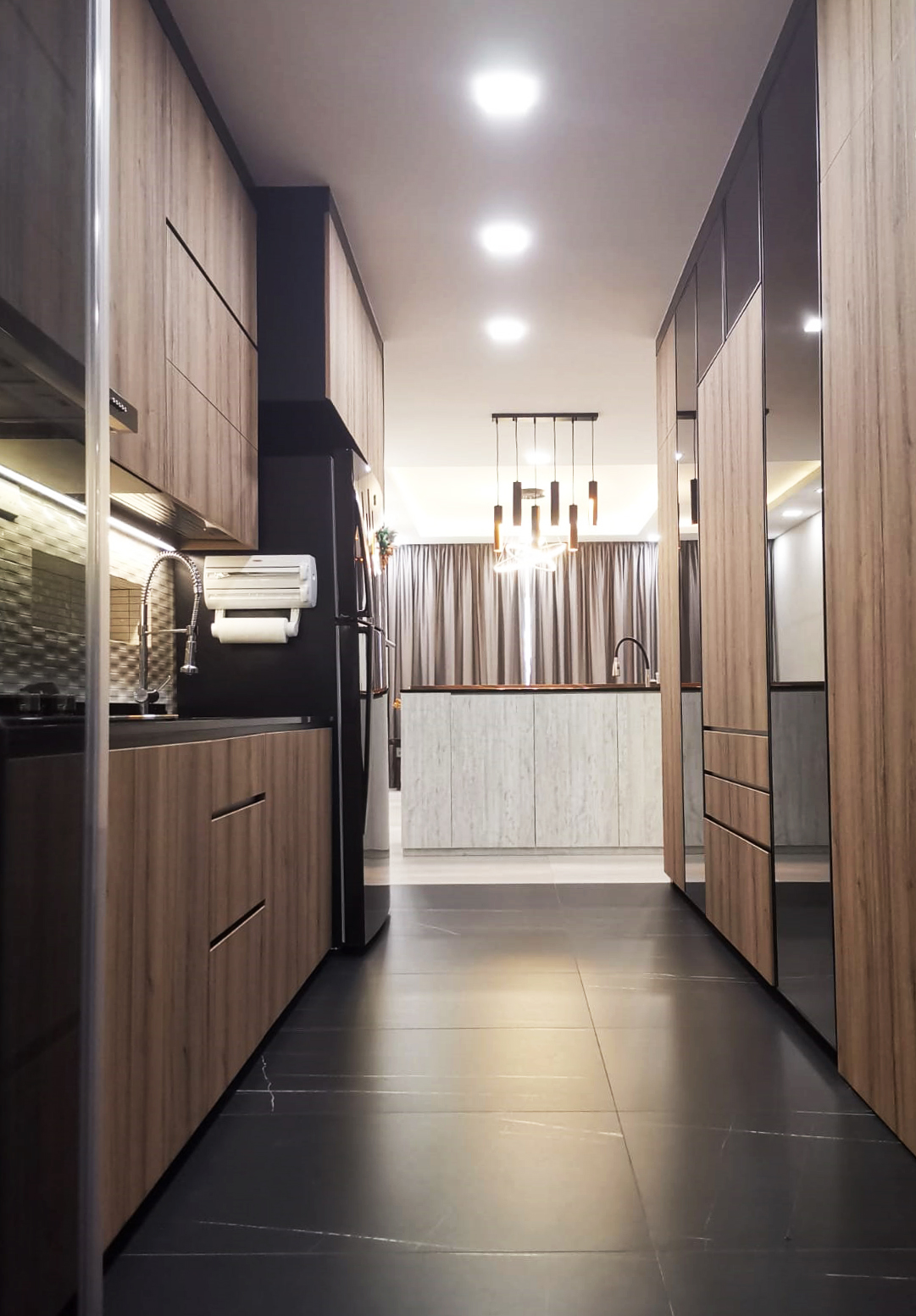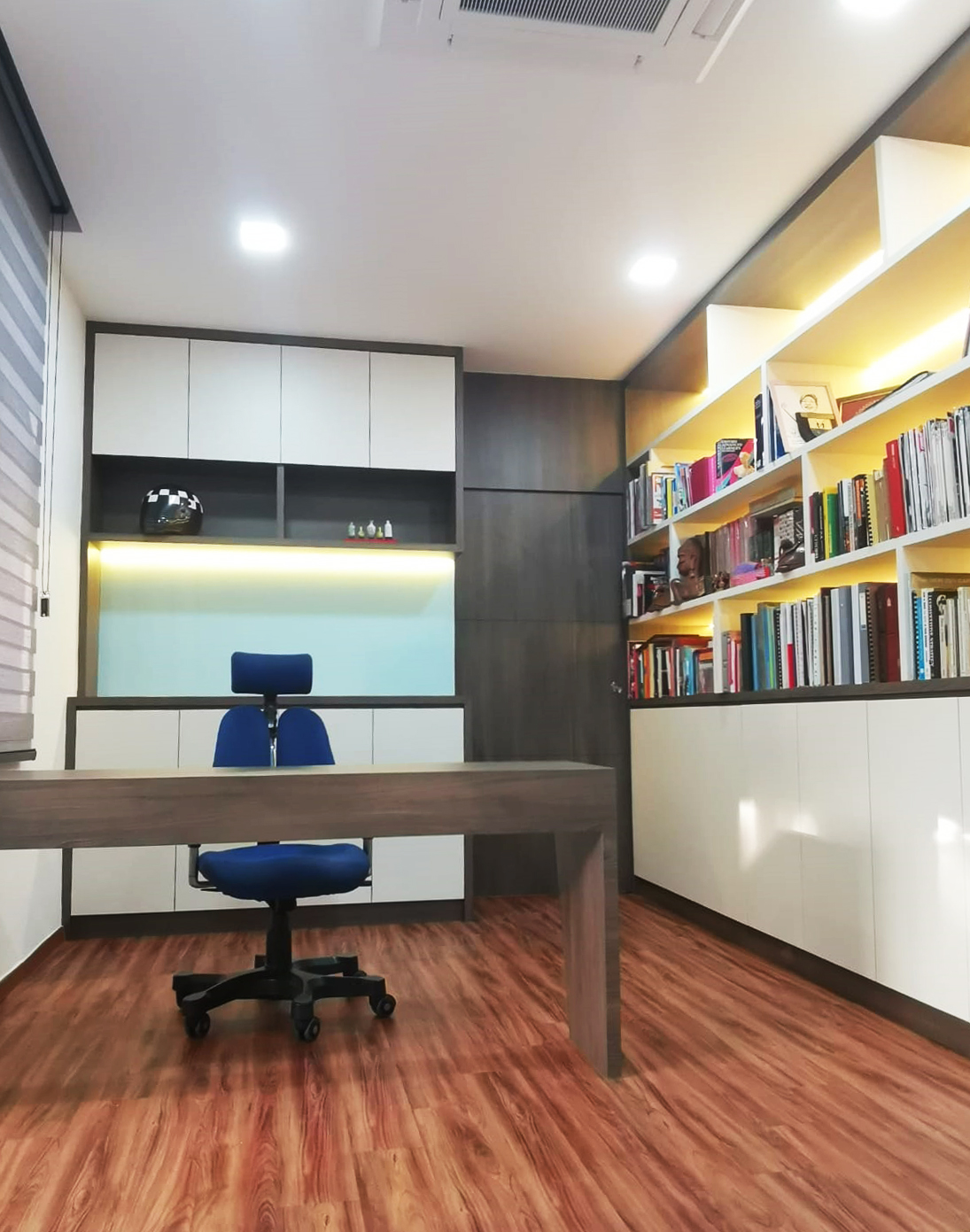 Included in this package
Paint
Carpentry
Featurewall
Electrical
Flooring
Ceiling
Plumbing
Aircon
Tiling
Hacking
Furniture
Project Description
The preference of the collection of antique & wood by homeowners are integrated into their new home with modern oriental styles. The kitchen & the Living were totally transformed into brand new fittings with open concept design. The wet & dry kitchen zones are separated by a sliding glass door which ideal for frequent cooking and entertaining for the homeowners.
About GranVision D'sign Pte Ltd
Review: 10/10 (6)
GranVision D'sign Pte Ltd is recognized as a full-service interior design firm specializing in comprehensive interior detailing, space planning and complete renovation services for residential, institutional, industrial and commercial locations. Clients who want a highly differentiated product, choose GranVision D'sign for artistic and beautiful interiors designed to create consumer desire and ultimately drive sales.
Our interior decorators and designers prepare turnkey packages and provide entire project management support, from procurement and budget management to delivery and installation. Our clientele includes HDB, Condominiums, Show Flats, Landed Houses, Offices, Hotels, Bar & Restaurants, and Shops. With a team of highly skilled and experienced professionals, we are equipped to undertake interior design projects of any size, from small scale remodelling to large-scale renovations. Our focus is always on quality and your space will never be the same!
Ultimately, the challenge that Granvision D'sign faces is creating a design that makes the most out of the client's budget while more than meeting their design needs. That is what sets apart great design from good design. Don't take our word for it, see for yourself!