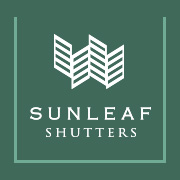 SUNLEAF SHUTTERS
COMPANY

The leading specialist in beautifully-crafted natural wood window and door shutters.

Aesthetically beautiful and architecturally functional, shutters add luxury, inspire and transform the mood of every home.

For more than two decades, Sunleaf Shutters has been outfitting landed homes, private apartments, 5-star hotels and resorts, adding warmth and vibrancy to each living space we enhance.

When it comes to shutters, choose the most experienced manufacturer in South East Asia – Sunleaf Shutters.

As a testament to the quality of our shutters, we have exported shutters to clients in many foreign countries such as Australia, England, Hong Kong, India, Indonesia, Japan, Malaysia, Maldives, Saudi Arabia, Switzerland, Taiwan and The Netherlands.
No product has been added yet.