$7,188
$60,000
$60,000
$60,000
What's special about this package
Exclusive offers for March

- May

2016 only!


Attractive prices on Standard and Premium packages



Kitchen cabinet features ABS trimming, chrome dish rack and tinted/frosted glass door panels




Ceiling works include L-box ceiling in living/dining area and false ceiling and box-up of aircon in bedroom



Market-leading Nippon Paint used for all painting works
All information is correct at time of printing, but maybe subject to change.
WHAT'S INCLUDED IN THIS PACKAGE
Carpentry
Feature Wall
Plumbing
Electrical Wiring
Flooring
False Ceiling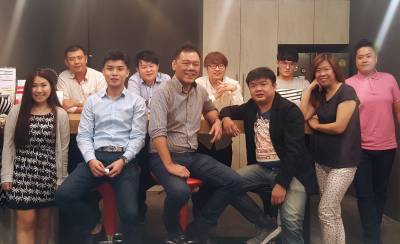 Service Rendered by ID
9 / 10
Design Concept
9.5 / 10
Quality of Renovation
9.5 / 10
Value for Money
8.5 / 10
$80,000
Condominium - Living Room
Country, Modern, Tropical
$60,000
HDB 5 Room - Dining Room
Contemporary, Modern
$30,000
HDB 4 Room - Bedroom
Contemporary, Modern, Scandinavian
Design Firm Info
IDees Interior Design was founded in 2006 with a motto 'Quality time for quality living space' that reflects passion and commitment towards our customers. Our company holds HDB license no. HB-08-3632E as well as ISO 2009. We are also in close partnership with our authorized licensed builder & commercial specialist Lego House Pte Ltd to provide utmost professional service to satisfy our different diversity of clients. We differentiate ourselves by aiming for creativity, uniqueness and flawlessness in all our designs through constant updates on the latest trends, discovering new materials whenever available and most importantly, channeling this information through to our delicate workmanship and fine tuning of details. We can understand the value of an investment a client puts making their home, shop of office into a living a reality, this we always dedicate ourselves to listening to their needs and living lifestyle to create the most suitable design to best reflect their individual personality.