$90,000
Project Description
Simple yet glamorous, modern design created with the use of monochrome colour tone.
WHAT'S INCLUDED IN THIS PACKAGE
Carpentry
Feature Wall
Plumbing
Electrical Wiring
Flooring
False Ceiling
about this designer:

The Interior Place Pte Ltd
The Interior Place was birthed in 1999 out of a passion for design and living well. Starting out as a humble design practice, we have come to root ourselves as an established interior design firm with a wide-ranging portfolio. Our firm has dabbled in a slew of styles over the years and with our dedicated team of twenty, we have honed ourselves to be masters of versatility in terms aesthetics, but also in terms of our ability to manage different types of projects. We recognise the skill-sets needed for managing both residential and commercial projects and have purposefully trained our team as such. And standing testament to our impeccable service and quality of work is a wide client base that comes as a result of referrals over the years. At The Interior Place, we take pride in bringing you designs that are tailored to your specific needs.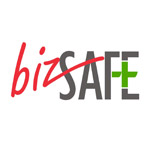 REQUEST Quotation
Other Works by this Designer
Related Photos
Packages from this Designer