$38,000
Project Description
this is an cozy and simple unit
WHAT'S INCLUDED IN THIS PACKAGE
about this designer:

R360 Degree Design Pte Ltd
Raymond Lee is a renowned interior designer with more than 20 years of experience in combining customers' dream designs with functionality and comfort when creating the home that customers have always wanted.
His dedication to quality workmanship, budget management and openness when serving customers has earned him many referrals and repeat jobs. Raymond Lee's wealth of experience has also gained his confidence in maintaining an open and sincere relationship with his customers. His warm and no-frills demeanor often gained him customers' endearment and trust.
After being an active force for the strategic growth of A&D Renovation Pte Ltd and the maintenance of its stability in the market, Raymond Lee feels that it is the right time to be on his own. R360 Degree Design Pte Ltd is incorporated so that together with his team, he can now focus on creating his customers' dream home with his flair of incorporating practicality with a touch of opulence into his customers' design. With this in mind, "Your Dream, 360° Comprehensive Design" is now the mission statement of R360 Degree Design Pte Ltd.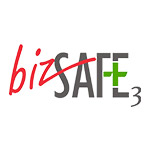 Home Renovation Loan
With a Maybank Home Renovation Loan, it has never been easier to turn your house into the home of your dreams.
We offer you flexible financing options with competitive renovation loan rates, hassle-free approval and sound financing advice from a dedicated team of renovation loan specialists in Singapore. This gives you peace of mind to focus on what matters most - renovating your home.
BENEFITS
Enjoy attractive interest rates from 
2.88% p.a.1 for existing Home Loan customers 
4.33% p.a.2 for new customers
Loan amount of up to 6X your monthly income or S$30,000, whichever is lower
Flexible loan repayment period 
from 1 to 5 years.
1 (Renovation Board Rate less 5.62% p.a.) Renovation Board Rate is currently at 8.50% p.a. Terms and Conditions apply.
2 (Renovation Board Rate less 4.17% p.a.), subject to credit evaluation. Else, other interest rates shall apply. Terms and Conditions apply.
By clicking "Submit" you consent to Maybank collecting, using and disclosing the information herein solely for the purpose of processing this application request, and you further consent to Maybank contacting you via telephone or email regarding Maybank Home Renovation Loan packages.