$78,000
Project Description
A 30 year old HDB resale unit transformation into a modern resort scandi themed lovely home.
WHAT'S INCLUDED IN THIS PACKAGE
Carpentry
Feature Wall
Air-con
Plumbing
Electrical Wiring
Tiling
Hacking Walls
Flooring
Wallpaper
False Ceiling
about this designer:

MINK DESIGN PTE LTD
Mink Design is an interior design company that provides full fledge of renovation services. With our in-house designers and project managers, we undertake projects from residential to commercial to industrial. We stand out from others by offering personalized design solutions to homes and businesses. We believe that each client is unique and each project should not settle for boring, cookie cutter designs. Here at Mink Design, we listen, we plan and we work closely with our clients to bridge concepts with novelty.

At Mink Design, there is no project too small. We are committed to deliver the best the highest standards in design, quality and service to our valued clients. Our in-house carpentry specializing in cabinets, wardrobes and customized carpentry to provide a cost-effective and realistic interior design solutions to meet and even surpass your expectations.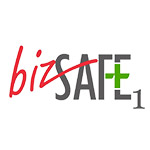 Home Renovation Loan
With a Maybank Home Renovation Loan, it has never been easier to turn your house into the home of your dreams.
We offer you flexible financing options with competitive renovation loan rates, hassle-free approval and sound financing advice from a dedicated team of renovation loan specialists in Singapore. This gives you peace of mind to focus on what matters most - renovating your home.
BENEFITS
Enjoy attractive interest rates from 
2.88% p.a.1 for existing Home Loan customers 
4.33% p.a.2 for new customers
Loan amount of up to 6X your monthly income or S$30,000, whichever is lower
Flexible loan repayment period 
from 1 to 5 years.
1 (Renovation Board Rate less 5.62% p.a.) Renovation Board Rate is currently at 8.50% p.a. Terms and Conditions apply.
2 (Renovation Board Rate less 4.17% p.a.), subject to credit evaluation. Else, other interest rates shall apply. Terms and Conditions apply.
By clicking "Submit" you consent to Maybank collecting, using and disclosing the information herein solely for the purpose of processing this application request, and you further consent to Maybank contacting you via telephone or email regarding Maybank Home Renovation Loan packages.