$18,000
Project Description
Relying on clean, simple lines, along with netural tones create a welcoming & comfortable home for this new Condominium!
WHAT'S INCLUDED IN THIS PACKAGE
Carpentry
about this designer:

DS 2000 Interior & Design
In
DS2000 Interior & Design
, we personalize our service to every customer by offering a 1 stop free consultation at
their desired location of convenience.
Our sole emphasis is to achieve customer's sense of satisfaction in all aspects. We have always pride ourselves in creating a dream home for every individual at an affordable price.
Throughout our years of expertise, we operate professionally on a platform of irrevocable credibility and accountability
when it comes to delivering standards as well as promise to every customer.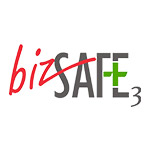 Home Renovation Loan
With a Maybank Home Renovation Loan, it has never been easier to turn your house into the home of your dreams.
We offer you flexible financing options with competitive renovation loan rates, hassle-free approval and sound financing advice from a dedicated team of renovation loan specialists in Singapore. This gives you peace of mind to focus on what matters most - renovating your home.
BENEFITS
Enjoy attractive interest rates from 
2.88% p.a.1 for existing Home Loan customers 
4.33% p.a.2 for new customers
Loan amount of up to 6X your monthly income or S$30,000, whichever is lower
Flexible loan repayment period 
from 1 to 5 years.
1 (Renovation Board Rate less 5.62% p.a.) Renovation Board Rate is currently at 8.50% p.a. Terms and Conditions apply.
2 (Renovation Board Rate less 4.17% p.a.), subject to credit evaluation. Else, other interest rates shall apply. Terms and Conditions apply.
By clicking "Submit" you consent to Maybank collecting, using and disclosing the information herein solely for the purpose of processing this application request, and you further consent to Maybank contacting you via telephone or email regarding Maybank Home Renovation Loan packages.