$40,000
Project Description
A modern and cozy concept with bedroom and living with build in cabinet, tv console and wardrobe.
WHAT'S INCLUDED IN THIS PACKAGE
Carpentry
Feature Wall
Plumbing
Electrical Wiring
Flooring
False Ceiling
about this designer:

AC Vision Design Pte Ltd
AC Vision specialises in renovation projects and offers services in interior design, carpentry and painting services, and electrical works.
With our niche in the Singapore market, AC Vision believes that it is a great responsibility to take charge of living space. Our experienced team never fails to transform plain spaces into liveable, aesthetically pleasing, and practical homes that you will feel most at ease with.
At AC Vision, we only use quality and durable materials and dishing out only our best service attitude when dealing with clients, transforming their ideal concepts and ideas of their dream homes into reality.
Services Provided:
• Interior Design & Finishes
• 3D Conceptualisation
• M&E Works
• Renovation Project
• After-sale Service
What is that our customers want? This is the question we constantly ask ourselves as we endeavor to understand and meet our customers' needs. For some homeowners, it's creativity, and for others, it's a home that responds to contemporary living.
Whatever it is, we constantly adapt ourselves to provide the solutions our clients need. The ever-growing team of sales consultants and in-house designers in our showroom is always ready to provide assistance to our customers and the projects we undertake.
Having honed our expertise in both the commercial and residential fields, we continue to strive to offer even better service with our E-care department aiding in providing after-sales service. This value-added service ensures that our customers are followed up on even after their projects are completed.
Ultimately, we aim to provide homes that would exceed the customer's expectations; a homes that would speak of their personality.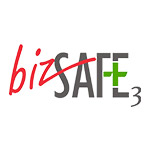 Home Renovation Loan
With a Maybank Home Renovation Loan, it has never been easier to turn your house into the home of your dreams.
We offer you flexible financing options with competitive renovation loan rates, hassle-free approval and sound financing advice from a dedicated team of renovation loan specialists in Singapore. This gives you peace of mind to focus on what matters most - renovating your home.
BENEFITS
Enjoy attractive interest rates from 
2.88% p.a.1 for existing Home Loan customers 
4.33% p.a.2 for new customers
Loan amount of up to 6X your monthly income or S$30,000, whichever is lower
Flexible loan repayment period 
from 1 to 5 years.
1 (Renovation Board Rate less 5.62% p.a.) Renovation Board Rate is currently at 8.50% p.a. Terms and Conditions apply.
2 (Renovation Board Rate less 4.17% p.a.), subject to credit evaluation. Else, other interest rates shall apply. Terms and Conditions apply.
By clicking "Submit" you consent to Maybank collecting, using and disclosing the information herein solely for the purpose of processing this application request, and you further consent to Maybank contacting you via telephone or email regarding Maybank Home Renovation Loan packages.
REQUEST Quotation
Other Works by this Designer
Related Photos
Packages from this Designer