Home In On Hygiene
12 May 2020
Now, more than ever, everybody is acutely aware of the need for personal and household hygiene. Here are some simple ways to jump on the germs and boost your peace-of-mind.
Sweep or Vac Before You Mop
Many people mop their floors without sweeping or vacuuming them first. Big mistake. You need to 'dry clean' before you 'wet clean' to remove loose dirt and debris which would otherwise end up smeared, or merely redistributed, all over your wet floor. So, always sweep or vacuum before you mop – and do remember to use an anti-bacterial floor cleaner.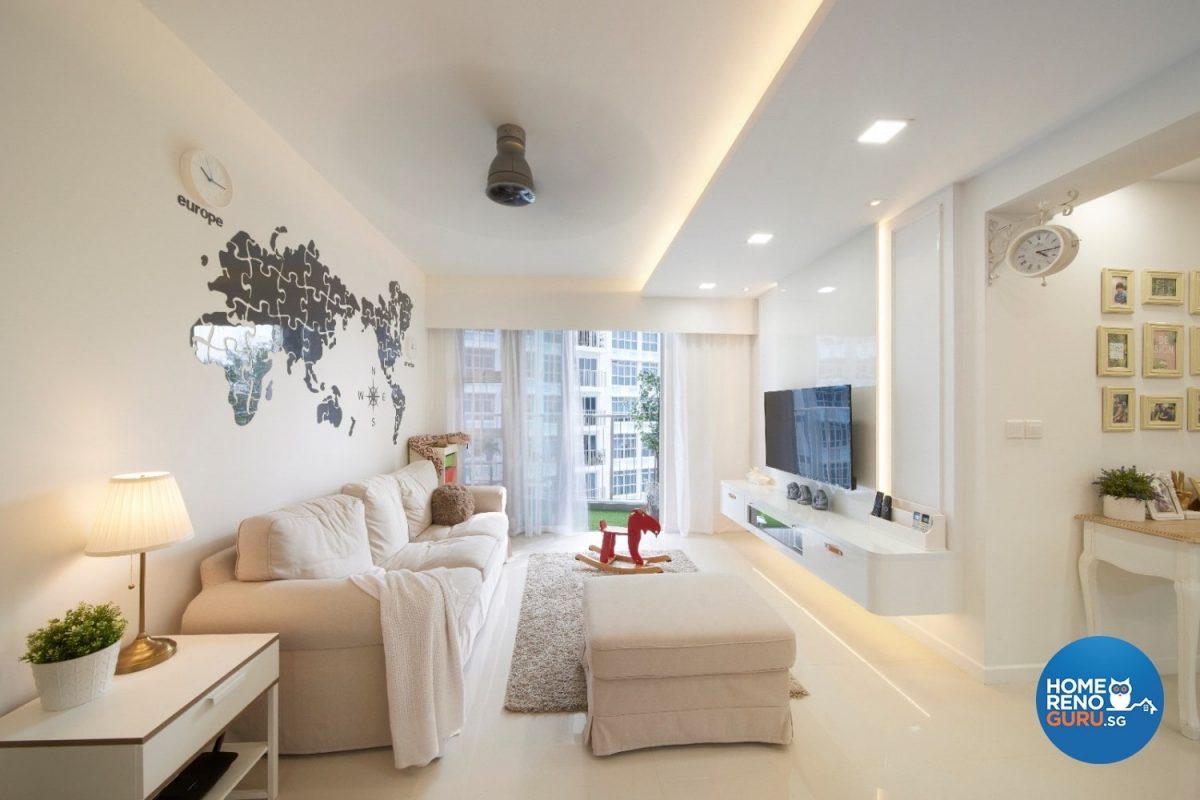 HDB 4 Room Punggol Bayview  | DC Vision Design Pte Ltd
Separate Your Chopping Boards
A basic rule of food hygiene is to use separate chopping boards for ready-to-eat foods, and another for raw meat, poultry and fish. This avoids cross-contamination by bacteria that are killed at high temperatures. It's also very important to sanitise your chopping boards, since bacteria can lurk in the grain of wooden cutting boards and in the knife marks of both wooden and plastic ones. Scrubbing them with a paste of bicarbonate of soda followed by a wipe with white vinegar is a cheap and good hack.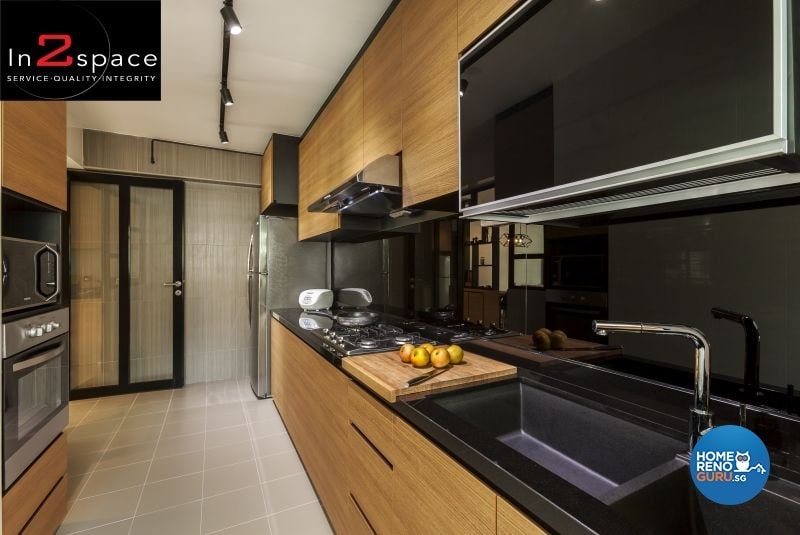 HDB 5 Room Blk 669 Edgefield Plains | In2Space Interior Pte Ltd
Hang Your Washing Out to Dry
Though it's tempting to throw everything in the dryer, it's far more eco-friendly and healthier to air-dry your laundry outside. The ultra-violet rays in sunlight have natural sanitising properties. Your bed linen, towels and clothes will smell fresher, too!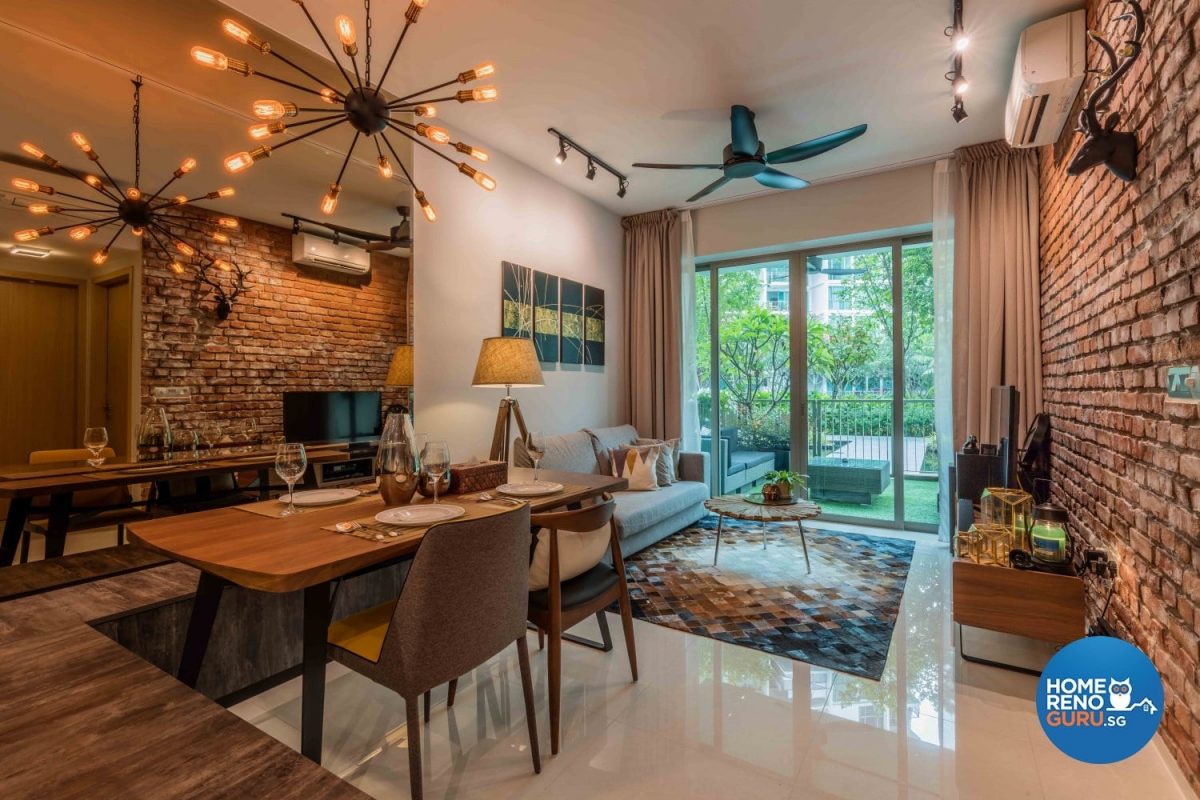 Condominium Pasir Ris Link | Ciseern by Designer Furnishings Pte Ltd
Clean Your Aircon Filters
Most of us have service contracts with an air conditioning maintenance company. But during heavy usage periods, you may notice that your air cons seem less efficient. That's probably because the filters are clogged. The good news is, it's surprisingly easy to remove them and hose them down in the shower. Your air quality will immediately improve and your power bill will go down. Just make sure you use a sturdy stepladder when removing and replacing the filters.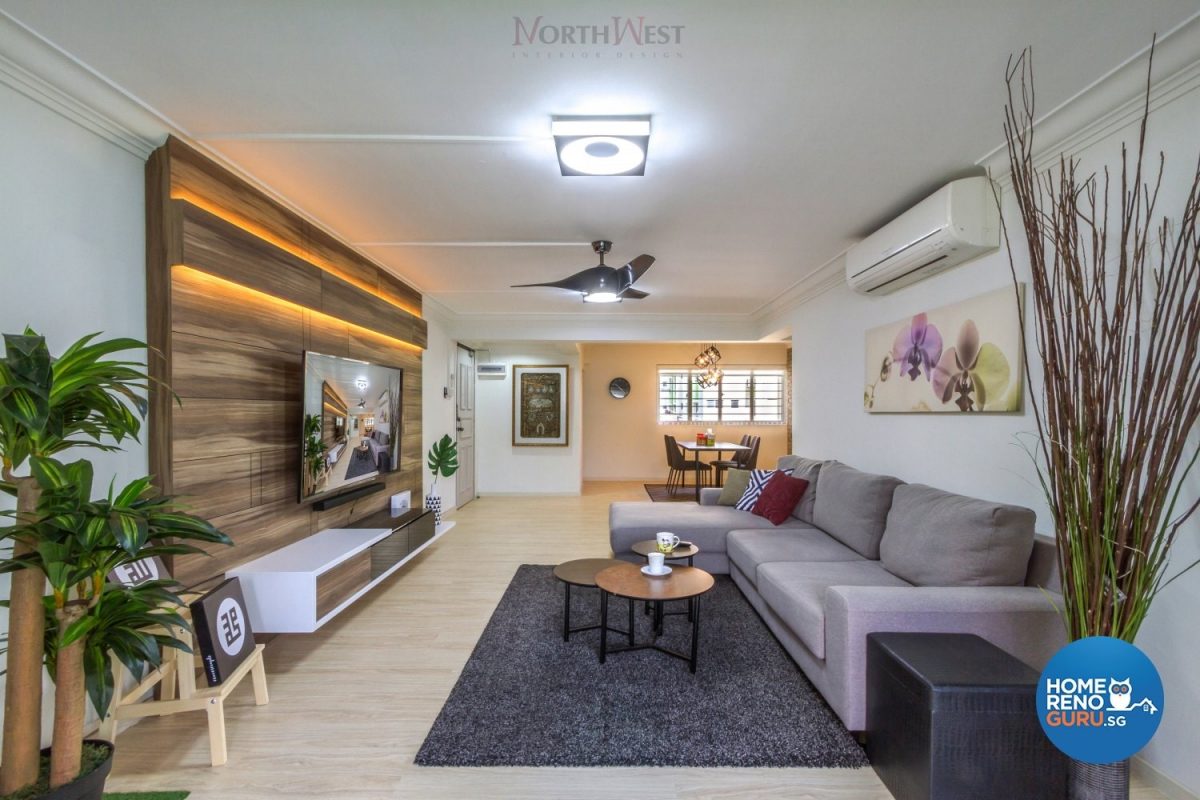 HDB 5 Room Bedok Reservoir Road | Northwest Interior Design Pte Ltd
Purify the Air with Plants
Purify and beautify your home in one go with pot plants. Remember those high school biology lessons? Plants breathe in carbon dioxide (the bad stuff) and breathe out oxygen (the good stuff). They also inject a shot of colour into a neutral space. So go green your home and clear your air.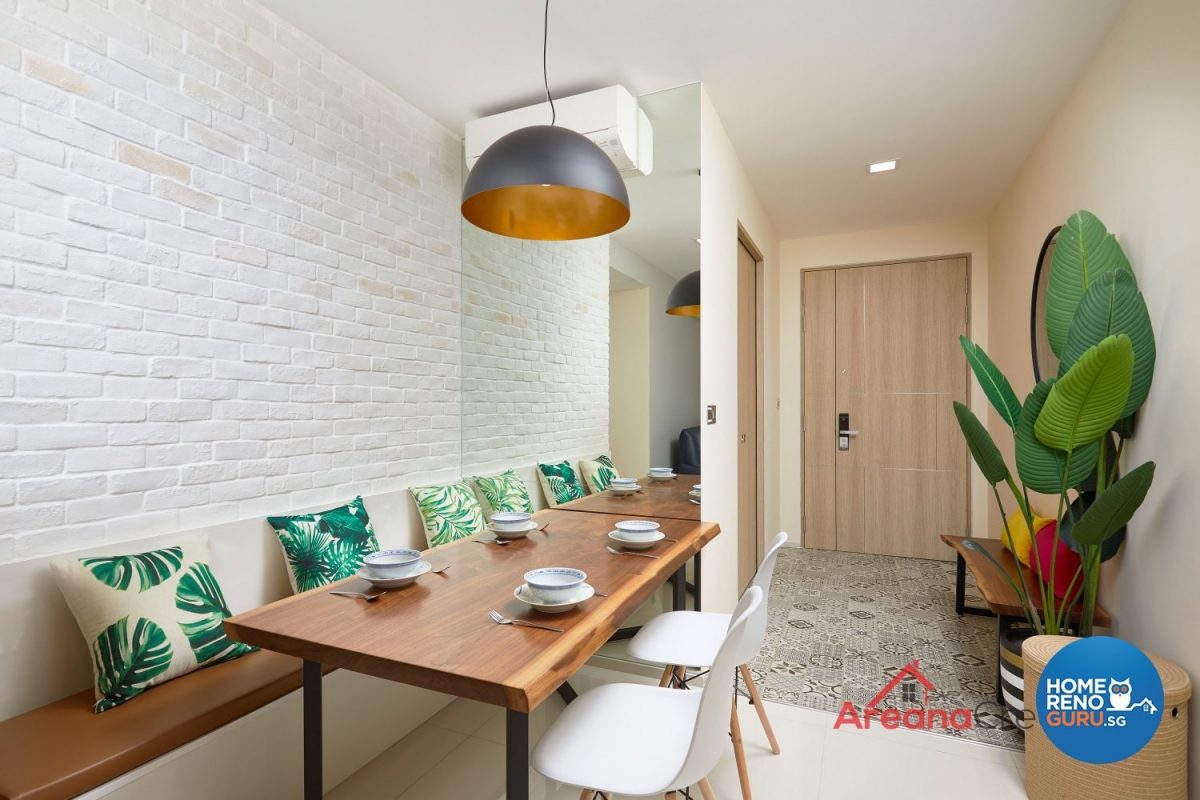 Condominium 592 Yishun Ring Road | Areana Creation Pte Ltd
A clean home renovation
If you are contemplating a home renovation, make sure your interior design firm has a clean bill of health. Do your research, read reviews, check online ratings. Look out for testimonials that highlight timely handovers and tidy worksites, especially if you plan to live in your home while it's being renovated room by room. The best one-stop-shop, or rather one-stop-app, is HomeRenoGuru. You can check out companies already on your shopping list, or get a obligation-free quote from a range of recommended companies. Take care, and choose with care, with a little help from HomeRenoGuru.