Easy Step-by-Step Guide to the HDB Resale Procedure for Buyers in 2021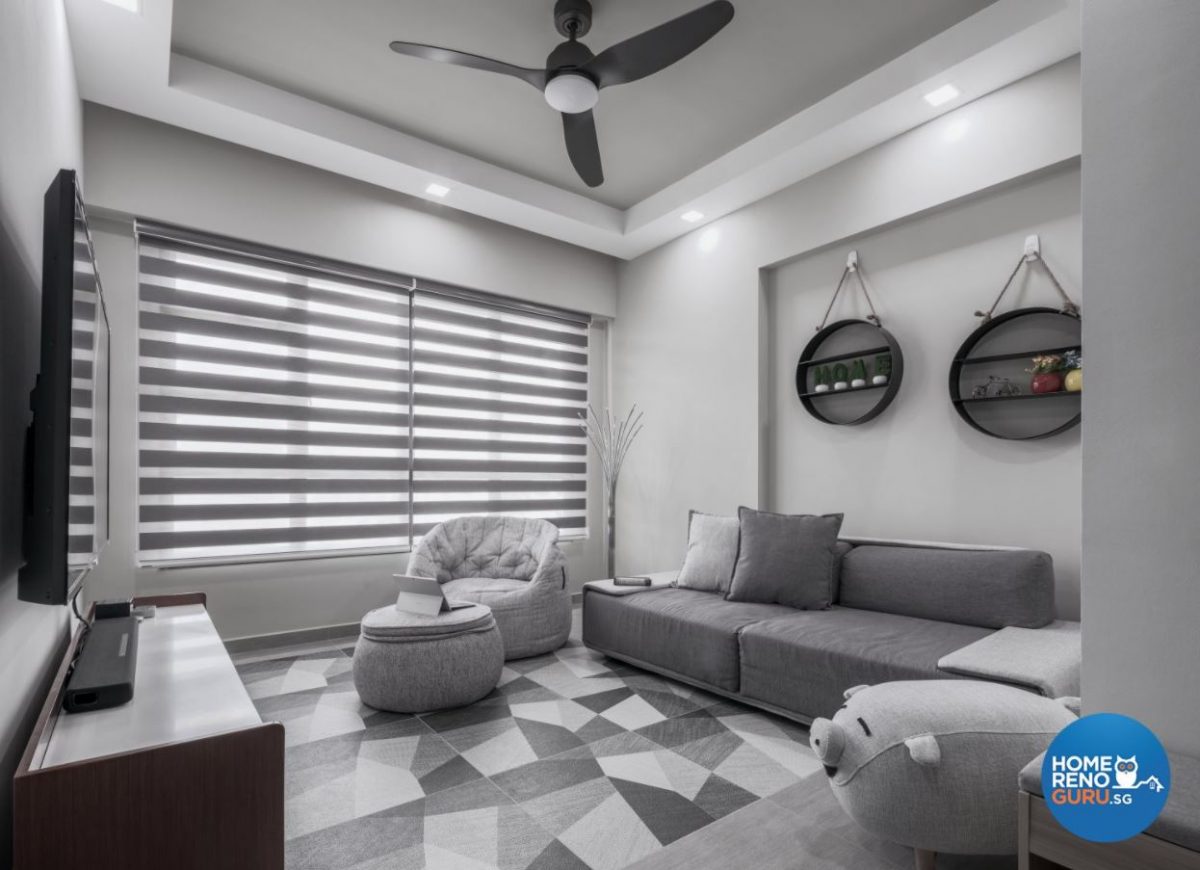 HDB 4 Room by Weiken.com Design
In this guide, we'll walk you through the exact steps to take when buying a resale HDB flat. From the types of grants available to the submission of the resale application, we've got you covered.
If you're looking to buy a resale flat, keep reading to learn more!
Summary of the HDB Resale Procedure
Pre-Purchase
Step 1: Check Your Eligibility to Buy A Resale Flat
According to HDB, here are some of the basic eligibility criteria to buy a resale flat.

Criteria
Details
Income ceiling
There is no income ceiling for buying an HDB resale flat.

However, income ceilings do apply to CPF Housing Grants and HDB housing loans.
Citizenship
Applicants must be either a Singapore citizen or a permanent resident.
Age
Applicants must be 21 years old and above.
Family nucleus
The requirements will differ among the various eligibility schemes.
Ethnic Integration Policy (EIP) and SPR quota
You must meet the EIP and SPR quota for your block or neighbourhood as stipulated by HDB.
For more information on the various criteria and eligibility schemes, please refer to the HDB website.
Step 2: Calculate Your Finances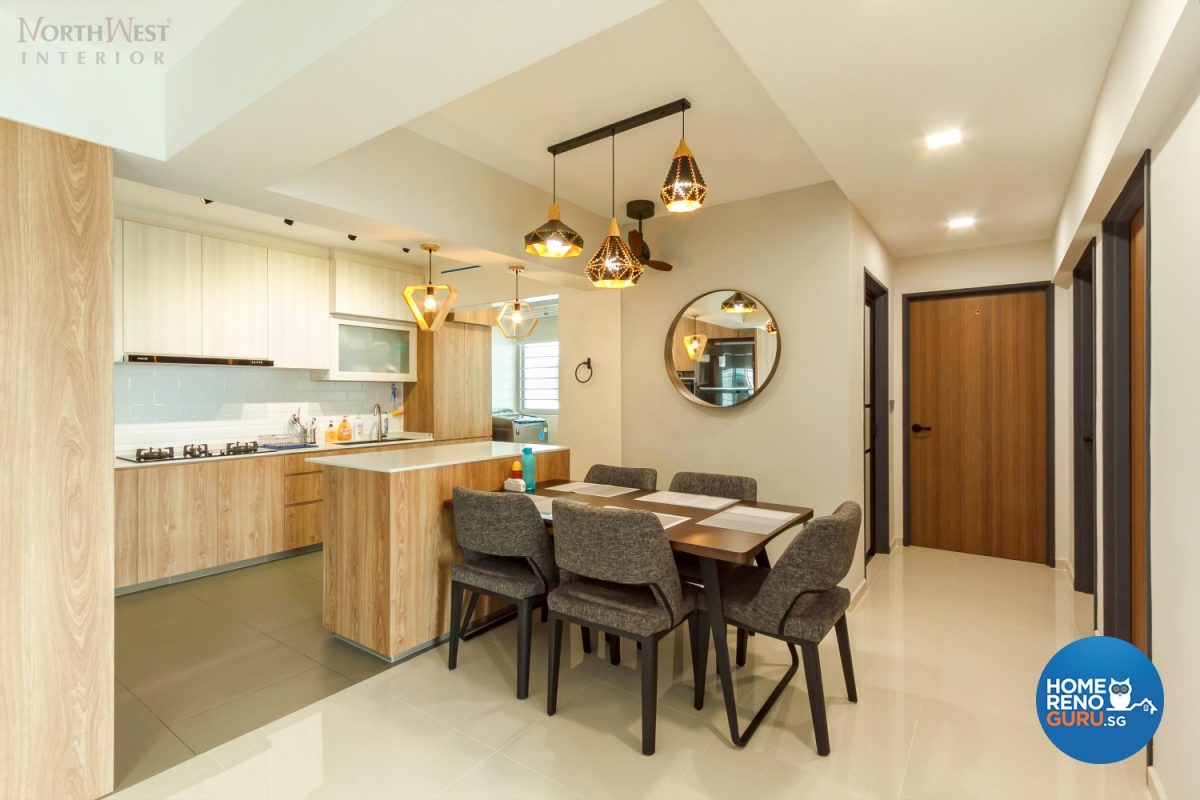 HDB 5 Room by Northwest Interior
Before you purchase a HDB flat, you'll need to work out your budget and consider the following:
The amount of cash savings you have

The amount you have in your CPF account

How much of your take-home salary you're willing to set aside to pay for a home loan

The amount of debt you owe

Miscellaneous expenses such as stamp duty and home insurance
Additionally, you'll need to factor in the HDB grants you're entitled to. Here's a list of the available grants:
Family grant

Enhanced CPF Housing Grant

Proximity Housing Grant

Step-Up Grant

Enhanced Housing Grant for Singles 

Top-Up Grant

Half-Housing Grant
For more information, refer to HDB's website for details on the types of grants.
Step 3: Choose the Type of Loan
A crucial step in the HDB resale process is to decide whether you're taking a HDB or bank loan.
You'll need to apply for a loan and get it approved before going for house viewings. This is important because applying for a loan allows you to
Know the loan amount you're entitled to based on your income level
This information lets you know the type of houses you can afford and view based on your budget.
Exercise your OTP before it expires
If you intend to get a HDB housing loan, you'll need to apply for a HDB Loan Eligibility (HLE) letter before the OTP can be granted. 
Loan applications typically take up to 14 days to get approved. On the other hand, you're required to exercise the OTP (step 8) within 21 calendar days before it expires. 
It can get stressful if you're waiting to get your loan approved and have an OTP to exercise. As such, we recommend choosing the type of loan you're going with early.
Here are some key differences between a HDB and bank loan.
HDB Loan
Bank Loan
Interest rate
2.6%

(Pegged at 0.1% above the CPF Ordinary Account interest rate)
1.3% - 2.4%

(Varies among banks)
Income ceiling
Monthly household income must not exceed $14,000 (families) or $7,000 (singles)
Depends on the bank
Maximum amount available for loan
Up to 90% of the resale flat's market value or price, whichever is lower
Up to 75% of the purchase price
Downpayment
Up to 10% (can be paid in cash or using CPF)
Up to 25% (5% to be paid in cash, remaining amount can be paid either using cash or CPF)
Early repayment
No penalty
Penalty fee depends on the bank
Late repayment
7.5% per annum
Penalty fee depends on the bank
Note:

Applying for a bank loan gives you more flexibility since the OTP (
step 8
) is granted after the option fee is paid. With the OTP, you can proceed to apply for a housing loan from the bank.
The bank will issue a Letter of Offer (LO) after your loan has been approved. Do note that you can only exercise the OTP after you've signed the LO.
Here's a quick flowchart to help you understand the various processes better.
Purchasing a Resale Flat
Step 4: Register Your Intent to Buy
The next step is to register your Intent to Buy which can be done via the HDB Resale Portal.
Registering allows you to assess your eligibility to buy a resale flat, the grants you're entitled to, and your eligibility to apply for a HDB housing loan.
Step 5: Decide If You Want to Engage a Property Agent
Engaging the help of a property agent isn't a must. However, doing so can bring about some benefits.
To help facilitate your decision making, we've weighed the pros and cons of engaging an agent below.
Pros
Cons
• Convenience
The agent will handle the relevant paperwork involved and help you plan your finances.
• Commission fee
(Typically 1%, no fixed rate)
• Better price
An agent can help you negotiate for a better price.
• Agent may prioritise his commission over your needs
• Easier time resolving disputes
An experienced agent can help resolve disputes on your behalf, saving you time.
• Might encounter an ill-prepared agent who gives poor recommendations
Step 6: Go for House Viewings
This is one of the more interesting parts of the purchase process.
Here are some things to you should look out for when viewing properties:
Location

Budget

Remaining lease of the flat

Availability of surrounding amenities

When do you want or need to move
Note:

Some sellers may request for a temporary extension of stay, permitting them to stay for up to an additional 3 months before moving out. This is something to consider, especially if you need to move into a new place quickly.
To make the search for your home easier, we've curated a list of some of the best property websites in Singapore. Check them out below!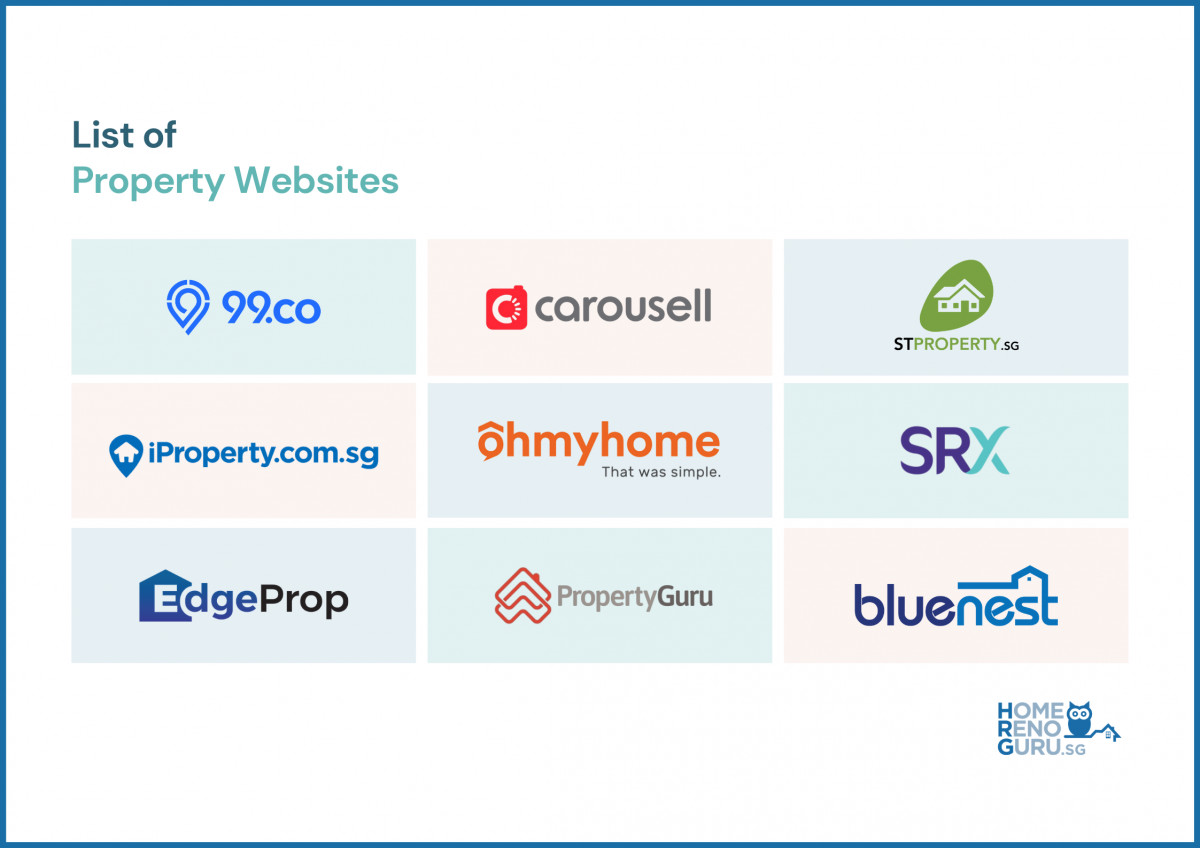 Step 7: Negotiate and Make an Offer
After you think that you've found your dream home, it's time to make an offer to the seller.
Before doing this, try to negotiate with the seller for a better price. A rule of thumb is to ask for 10 – 15% below the asking price. 
However, this can be risky if you're competing with other buyers since the seller may go with the most attractive offer.
Here are some useful tips you can use when negotiating to seal the deal:
Use past transactions for similar units and blocks as a gauge to set your offer.

Learn more about the seller's circumstances – whether he needs the cash urgently or if he's in a rush to sell.

Ask the seller's agent (if any) about the lowest price the seller's willing to accept.
Step 8: Request for Option to Purchase (OTP) From the Seller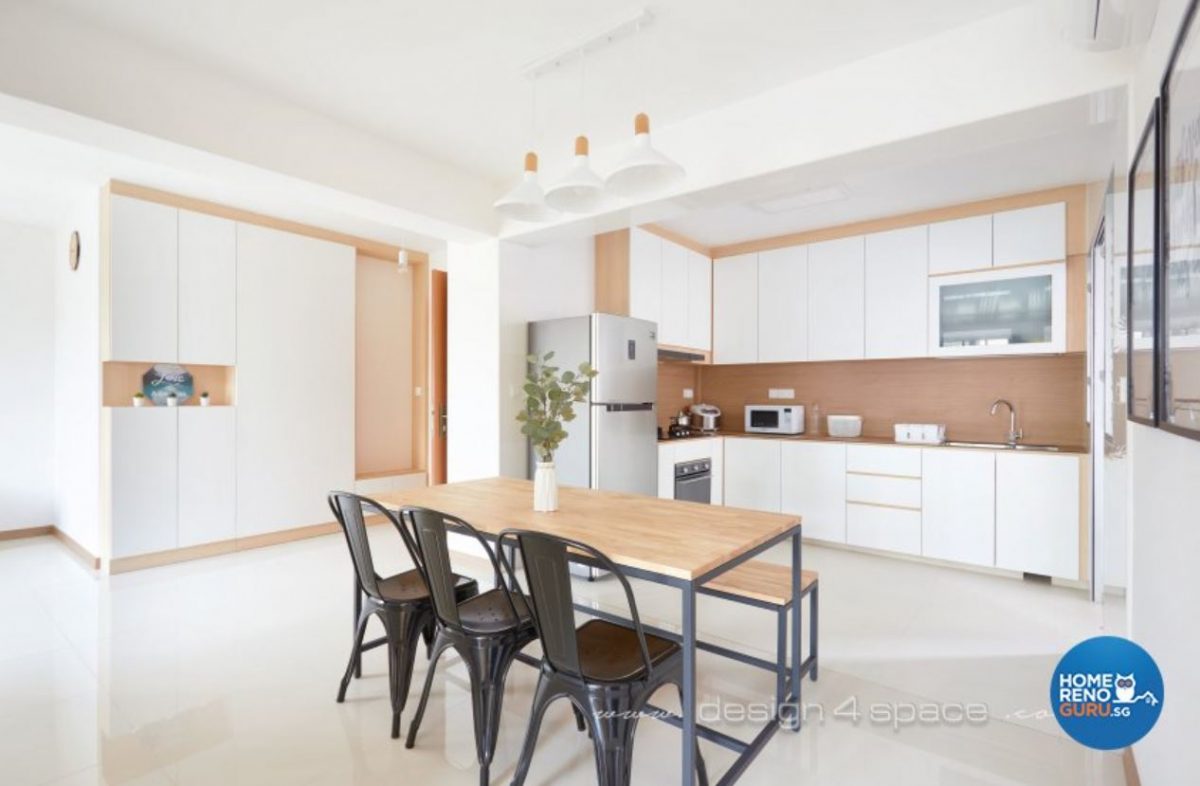 After finding a suitable flat and agreeing on a price, you can proceed to request for an OTP from the seller. 
An OTP is an agreement between the buyer and seller, granting you exclusive rights to purchase the flat. It's valid for 21 days and will be granted after the seller has accepted your offer.
If you wish to proceed with the purchase
You'll have to pay an option fee to 'reserve' the flat at the agreed price. This amount is determined by the seller and should not cost more than $1,000.
If you don't want to proceed with the purchase
You can let the OTP expire. In such situations, the option fee will be forfeited to the seller.
Step 9: Submit Request for Valuation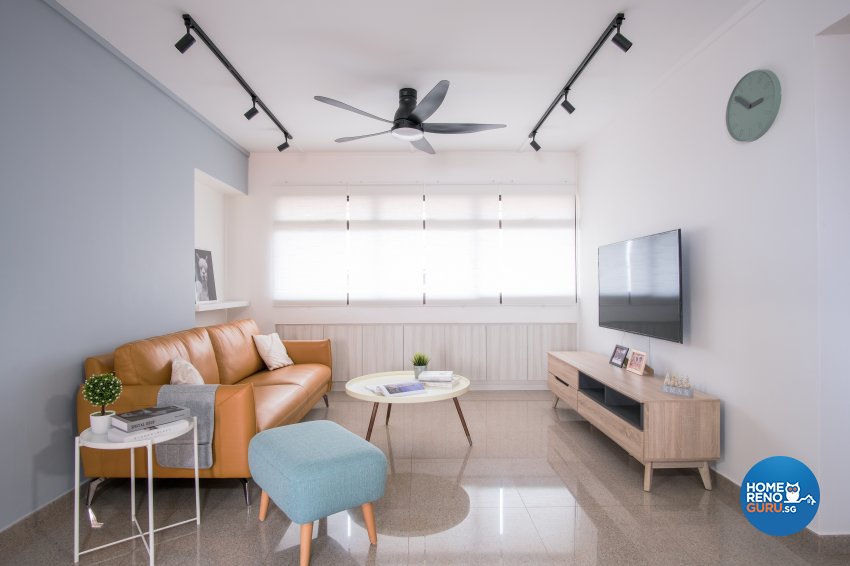 HDB 4 Room by Starry Homestead
After you've been granted the OTP, you'll need to apply for a Request for Valuation by the next working day.
A Request for Valuation is an estimation by HDB of how much the resale flat is worth. This is important because it affects the amount of CPF savings and housing loan you can use to cover your purchase. It also determines the cash over valuation (COV) to pay for your resale flat.
COV is the difference between the selling price and HDB valuation of the resale. It's used when a buyer purchases a home above its HDB valuation.
Here's an example to make things clearer:
The agreed selling price of the resale flat is $500,000 while the HDB valuation of the place is $475,000. 
This means that you'll be able to use your CPF savings and housing loan to pay off  $475,000 (HDB valuation). The remaining $25,000 is the COV that you need to pay in cash.
| | |
| --- | --- |
| Agreed selling price | 500,000 |
| HDB valuation (covered by CPF and housing loan) | 475,000 |
| COV (to be paid in cash) | 25,000 |
You'll typically be informed of the status of your valuation request within 10 working days via the HDB resale portal. There's also a non-refundable processing fee of $120. 
Note!

If you're thinking of backing out, this is your last chance! However, do note that you'll be forfeiting the option fee in
step 8
.
Step 10: Pay the Option Exercise Fee
After receiving the results of the valuation, you'll need to pay an option exercise fee if you choose to go through with the transaction. 
This amount is considered part of your down payment and will not be greater than $4,000.
Step 11: Submit Resale Application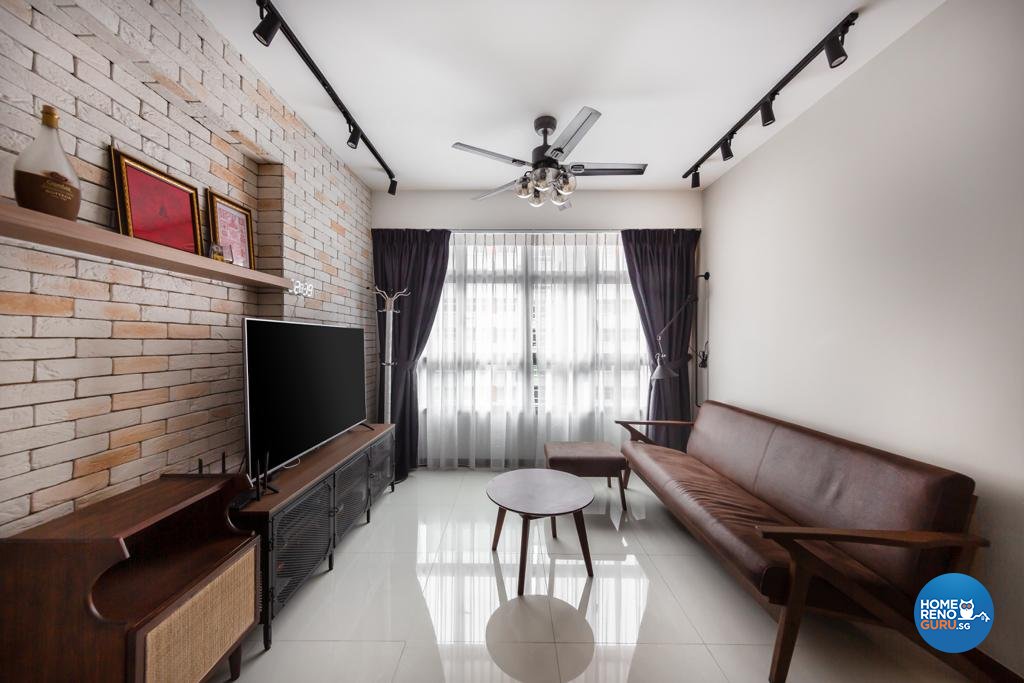 HDB 4 Room by Swiss Interior Design
You and your seller can then proceed to submit your respective resale applications. 
You'll need to ensure that both parties submit the application within 7 days of each other. Otherwise, the application will be cancelled and the admin fee will be forfeited.
When submitting the application, you'll need to provide the following information:
Address of the resale flat

Details of the OTP

Particulars of the seller

Particulars of buyer and occupiers

Housing grants that you're applying for (if applicable)

Whether you're apply for a housing loan from HDB or a bank
Step 12: Endorse Resale Documents
HDB will review your application and prepare the relevant documents for you to endorse. Once they're ready, you'll receive an SMS from HDB to endorse the documents within 6 days.
The resale completion date will be postponed if you fail to endorse the documents before the stipulated deadline, delaying your move into your new home. Therefore, it's important to get this done as soon as possible.
Step 13: Confirmation of the Resale Application by HDB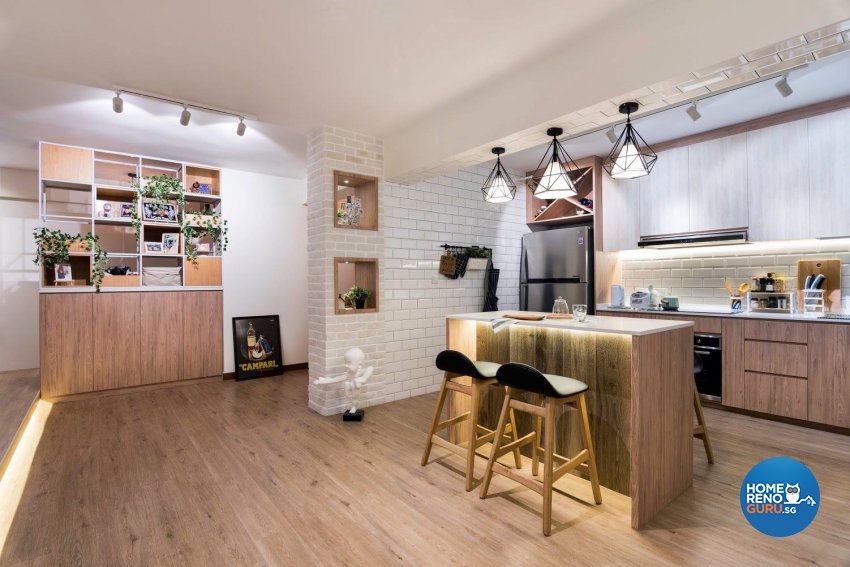 Approval will be granted approximately 2 weeks after the documents have been endorsed by both the buyer and seller.
In the meantime, you'll need to pay resale fees like the HDB caveat and conveyancing fees. You'll also need to purchase the mandatory HDB Fire Insurance Policy if you're taking a housing loan from HDB. 
This is important as you'll need to produce the Certificate of Insurance at the final resale appointment.
An SMS and email will be sent upon approval of your resale application.
Step 14: Attend Resale Completion Appointment
The final step is to attend the resale completion appointment, which is usually scheduled about 8 weeks after HDB's acceptance of the resale application.
Before the appointment, ensure that you have the following documents prepared:
Your NRIC

Original copy of the OTP

Payment receipt of the down payment

Valid Certificate of Fire Insurance
During the appointment, you'll be required to sign the transfer and mortgage document. Additionally, you'll also be receiving the keys of your flat from the seller.
The seller may apply for a temporary extension of stay for up to 3 months in the event that he's unable to move out immediately.
If the seller has moved out, you can move into your new home and start on your renovations!
Purchasing Your Dream HDB Resale Flat
With this guide, you now have a better understanding of the HDB resale process and are one step closer to buying your dream home.
After getting the keys to your flat, it's time to decide on a renovation design theme and an interior designer to help with your home makeover!